This is the final photo essay of my trip to the Imperial War Museum and this section made me gulp as well as fill me with deep anger.


On the second floor, you had this running film about genocide and ethnic violence in various places like Bangladesh, Rwanda, Bosnia, etc. Made you wonder..
But the worst was the section on the third floor where it was concentrating on the Holocaust. I was only able to take osme photographs before the guard came and scolded me.




Some of the home photographs of the Jews who were killed.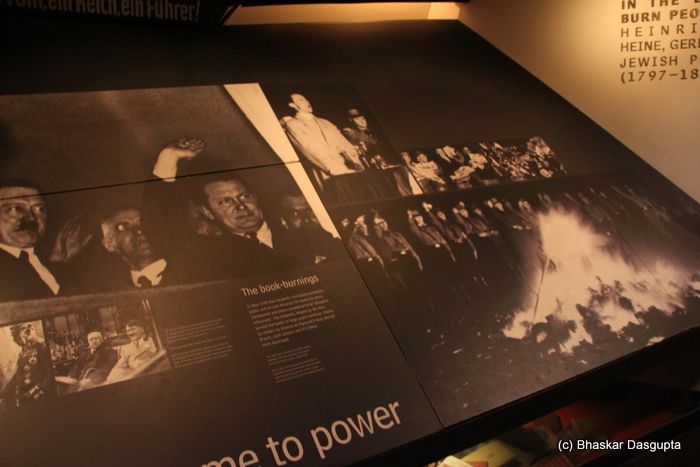 Truly true. And now we are again burning books. Hindus, Muslims etc. are burning books. And people.


A story about how long Jews had been discriminated against.




What they objected to.


How to judge if you were Aryan or not.


And this was the last one I took. But do go there, there is a gobsmacking large display of shoes left from the Auswitch camp. No tears, its just shocking.

The top floor was truly one with the angels. You could see various displays where the winners of the Victoria Cross were noted, their medals and their citations were mentioned. Brave brave men.
I will take the kids there one day, it is worthwhile for them to learn about their country, the war, the genocide, the murders, the bravery…a great learning experience.