Diya and I decided to spend some time going around and checking museums. This is a photo essay of our trip to the Museum of Childhood. It is a bit out of the way but we had a great journey in, gabbing away, and then we both dug out our books and read for the rest of the time. Then we finally reached the museum.
The museum is in two wings on two main floors, there are some other stuff in the basement but we didn't go down there. I took quite a lot of photographs, only a few are shown here, if you want to see the full lot, then here is the slideshow.
The Museum is of different kinds of toys. The displays are arranged by type of toy, so we started on the ground floor on the right.
This is the audio visual section. Can you see the magic lantern on the right hand side?


Diya is fascinated with this giant railway track.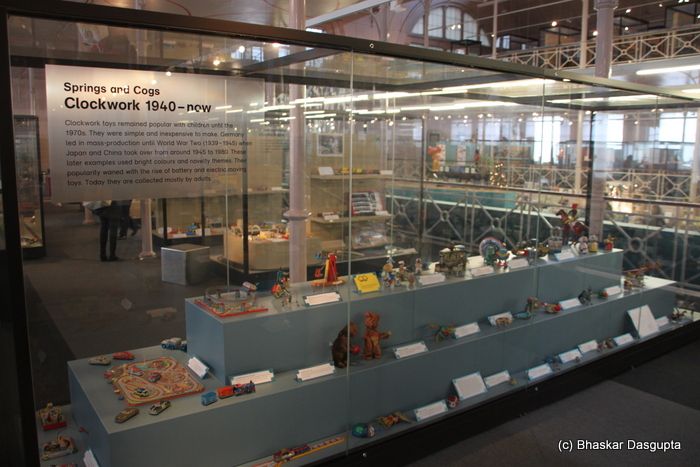 Clockwork and cog toys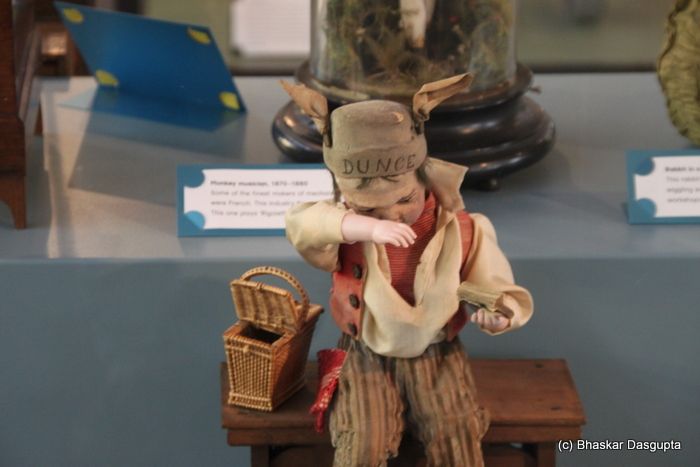 A windup Dunce toy. And this extraordinarily beautiful cog based wooden wave machine.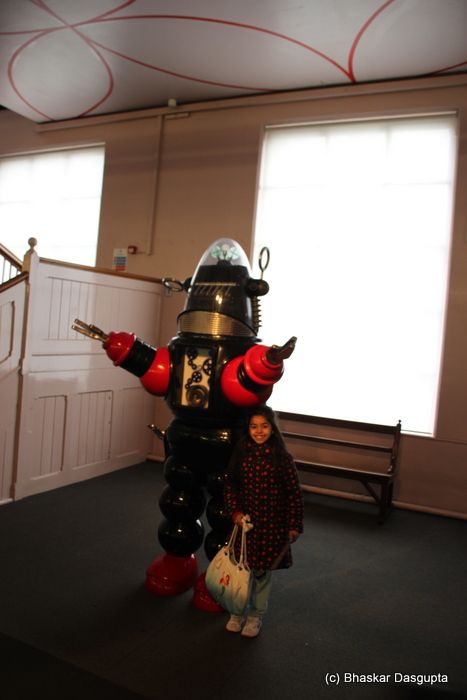 We tried to fix this robot, it has some gears in the back and if you manage to fit them just right, the robot would work and wave its hands around. We gave up and Diya moved after I tickled her.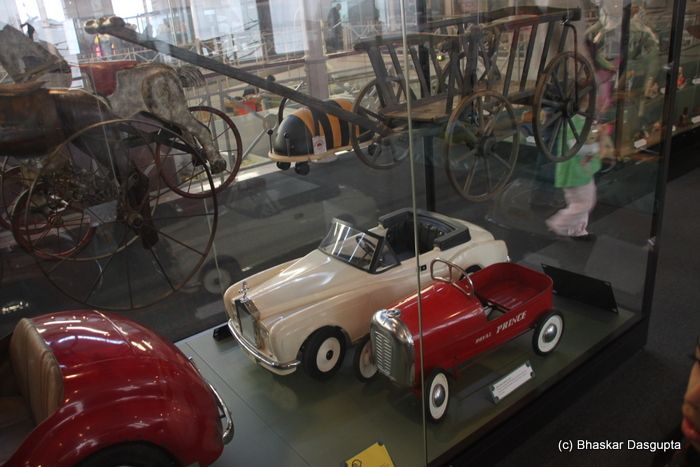 Cars, Bikes, Chariots and other wheeled toys.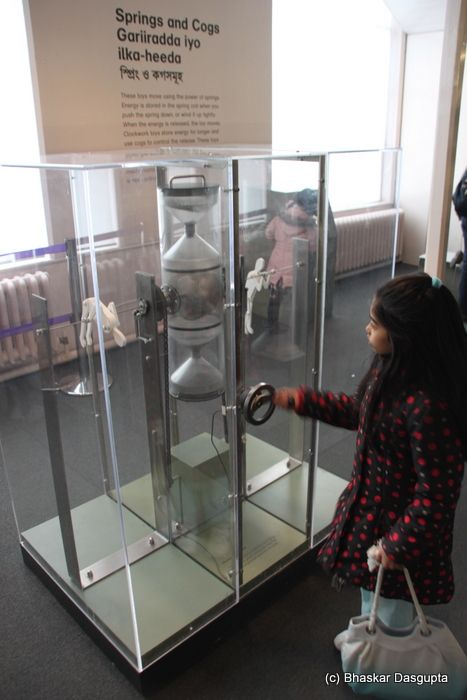 Another demonstration of the principles behind springs and cogs. I loved seeing the wide eyed expression on Diya's face, it was like a cornucopia of riches, she was goggle eyed at all these displays…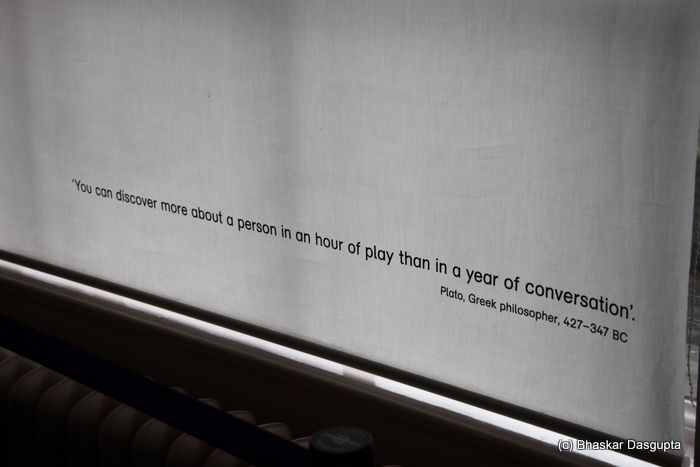 Playing with iron filings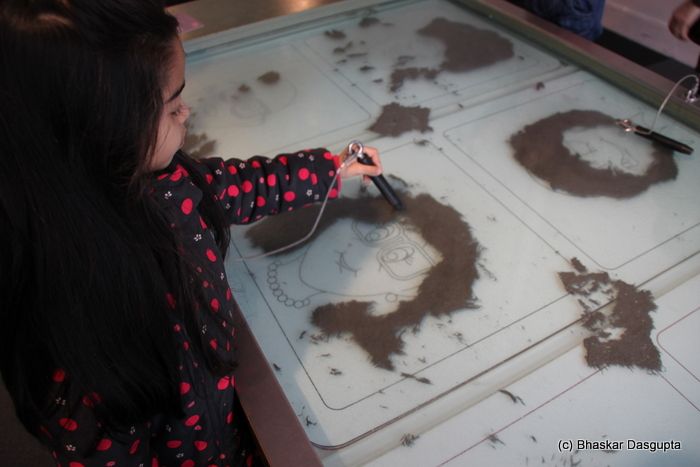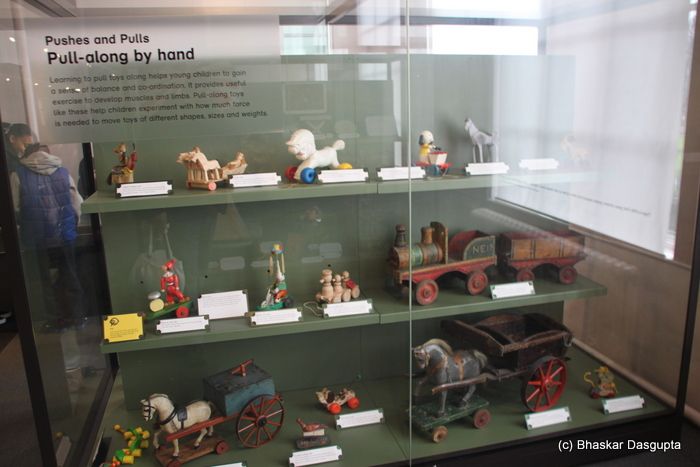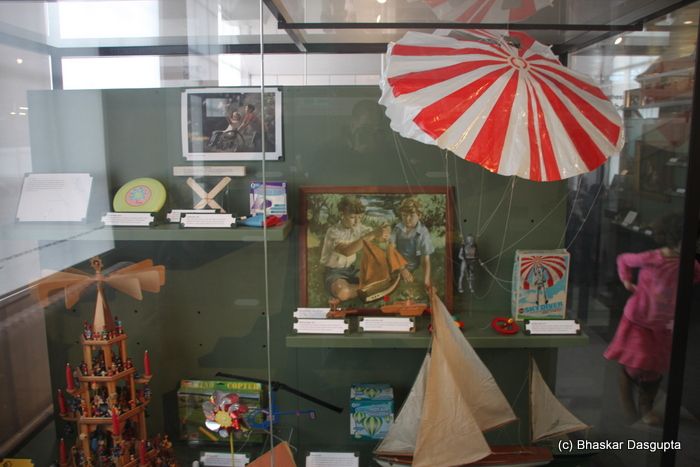 Pull along toys.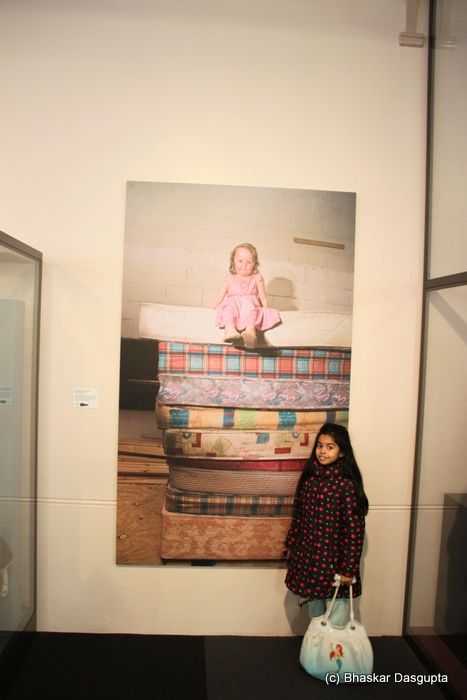 Diya looking up at one of the toys.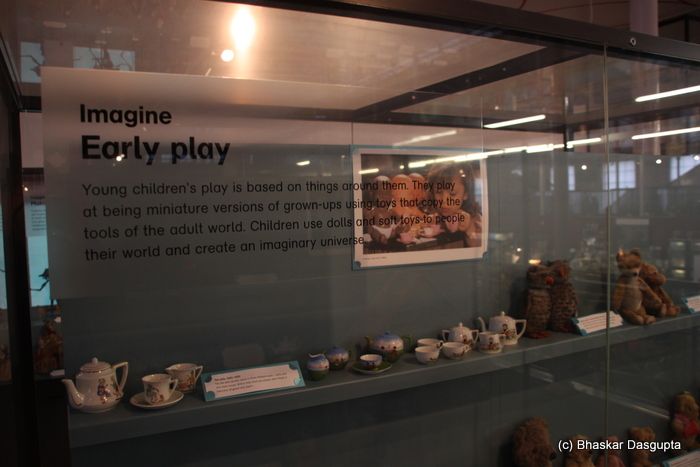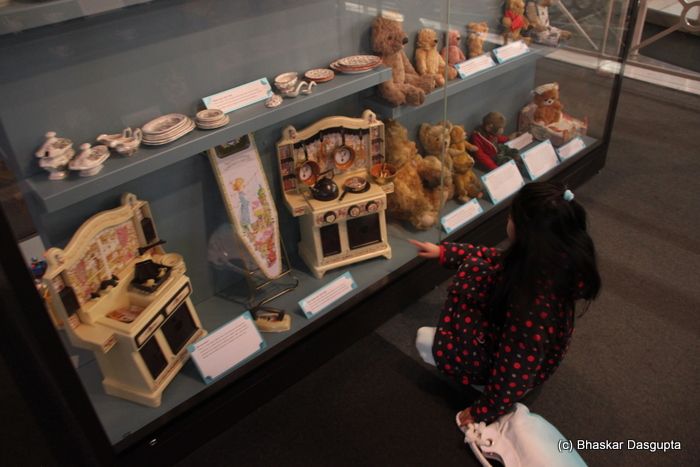 Early plays, with kitchen units, a small doll's house.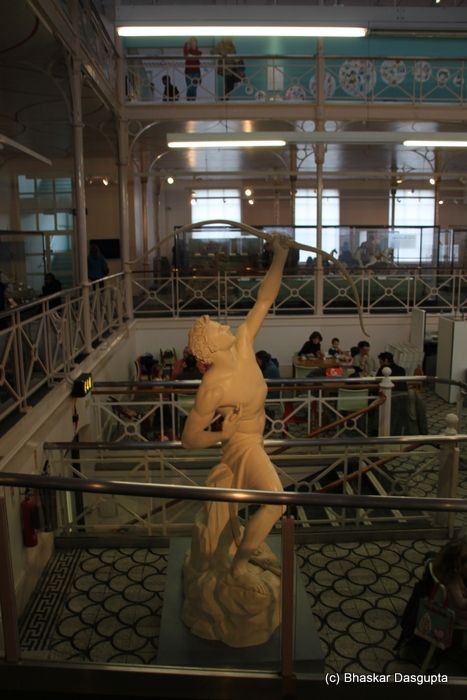 Here's the Museum. As you can see, two floors, divided into two wings, in the middle section, there is a restaurant where we had lunch and a shop.

We move into the left hand side of the first floor.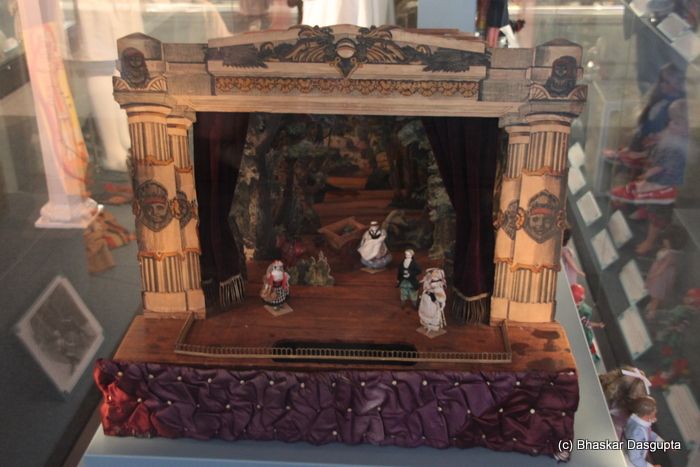 A puppet theater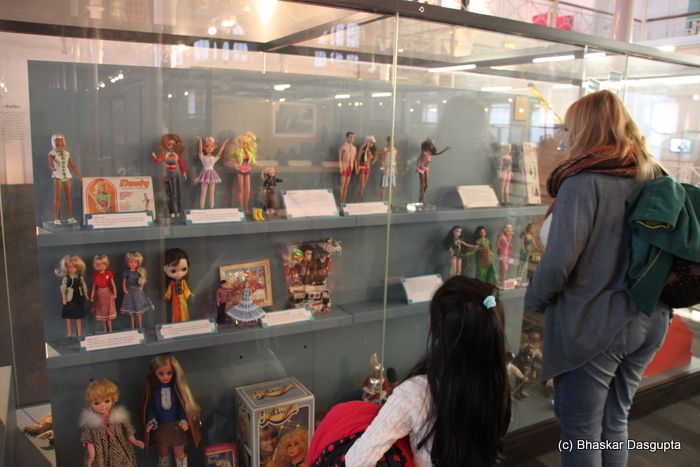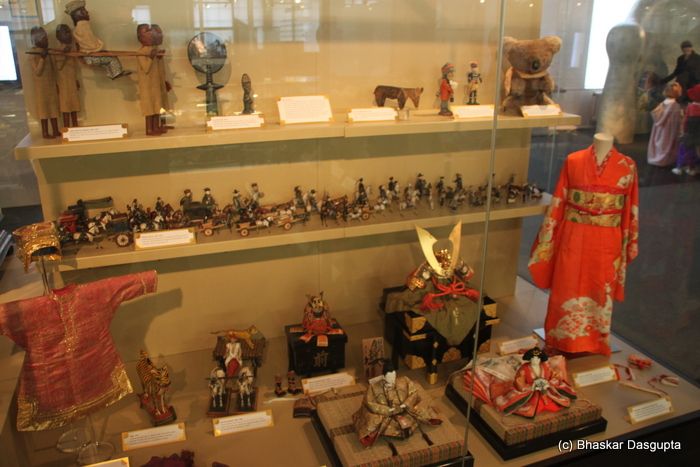 Dolls, Diya almost squashed her nose against the glass watching these cute little dolls.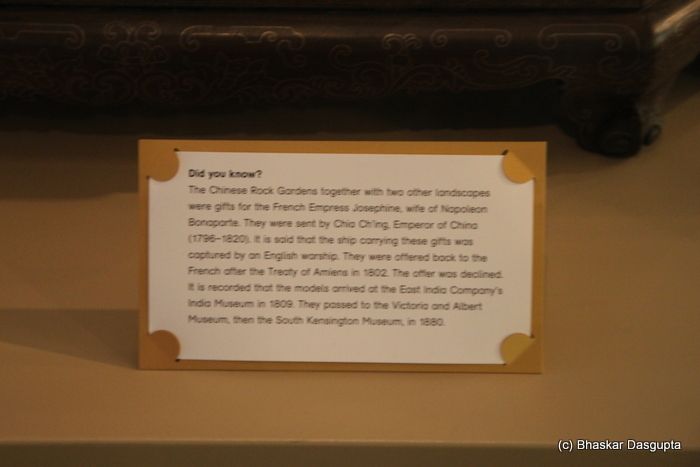 The following photographs are of Chinese Rock Gardens which were gifts to Josephine, wife of Napoleon Bonaparte, sent by Chia Ching, Emperor of China (1796-1820). So how on earth did we get them?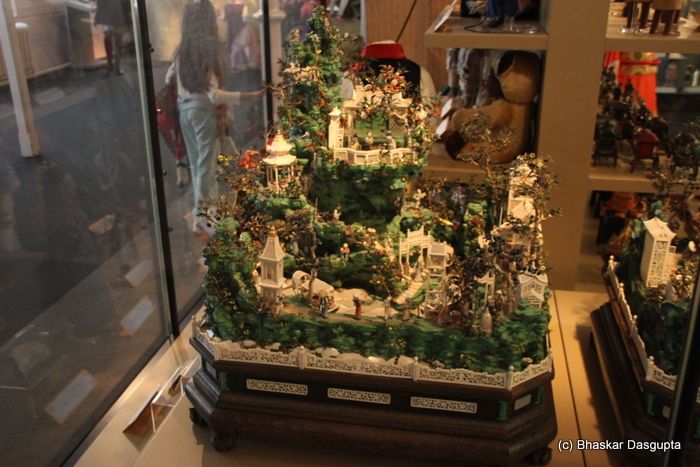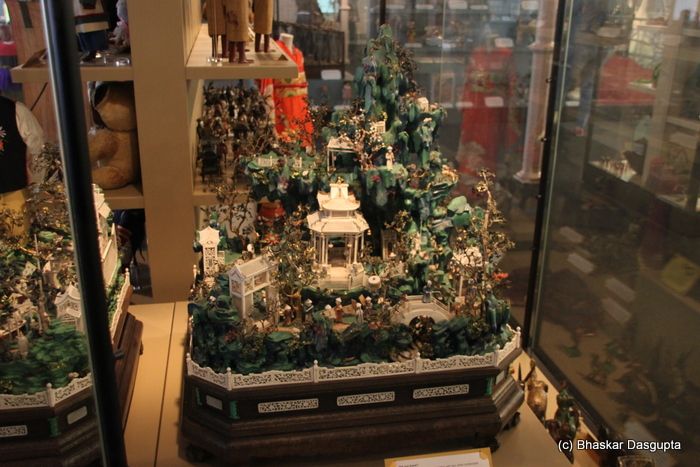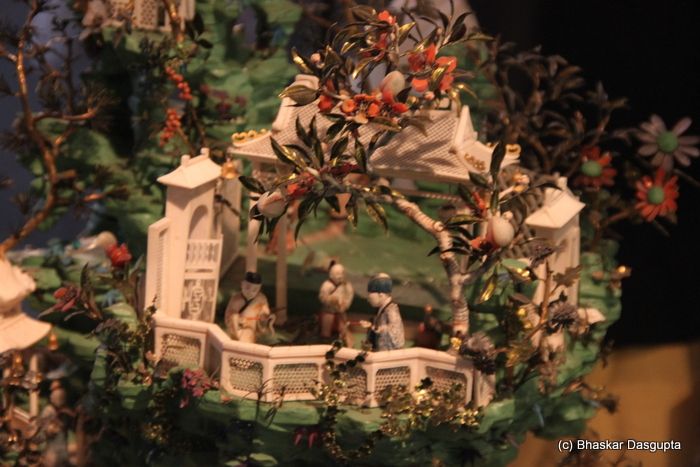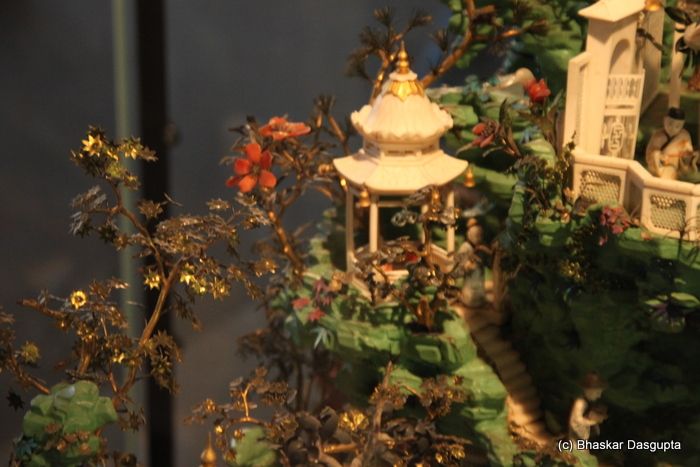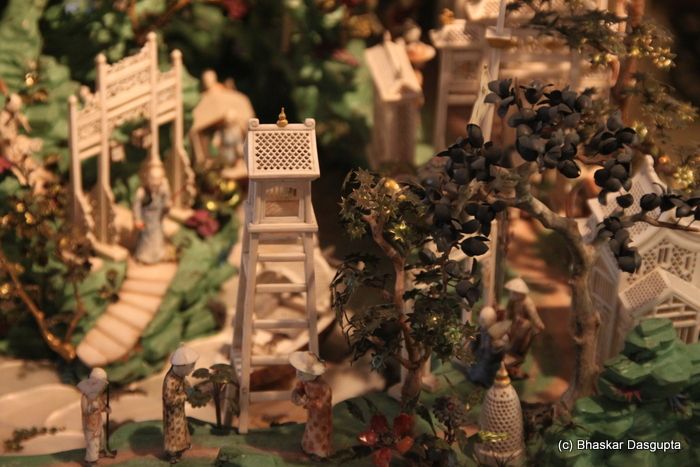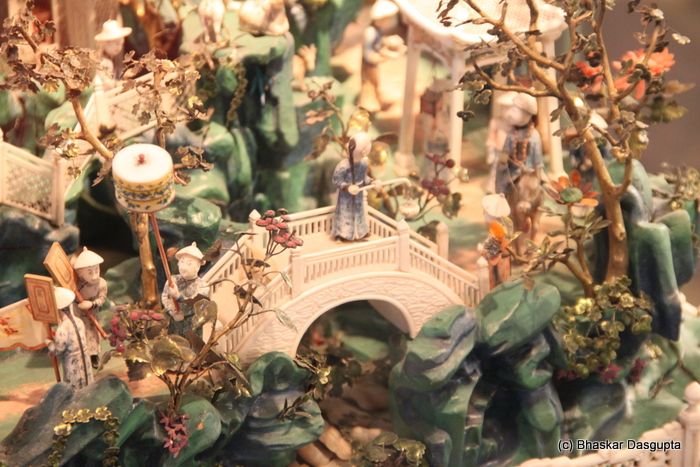 Apparently the ship they were being carried in was captured by an English Warship. Then they were offered back to the French who, in a huff, told the English to bog off. Hence we got them…Beautiful structures.




Diya loved the doll's houses.


Dancing along to a light show.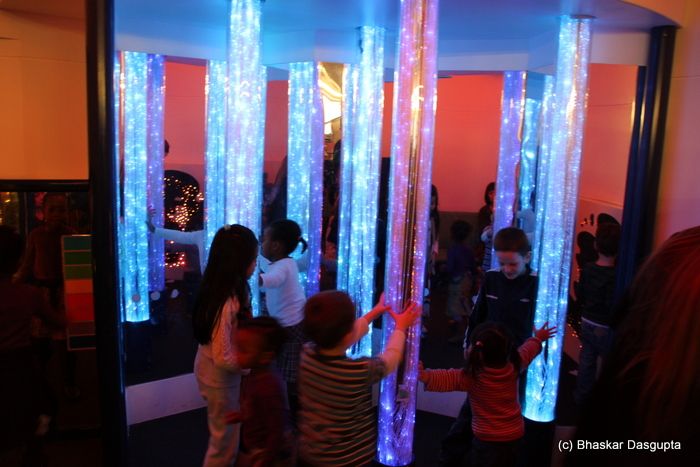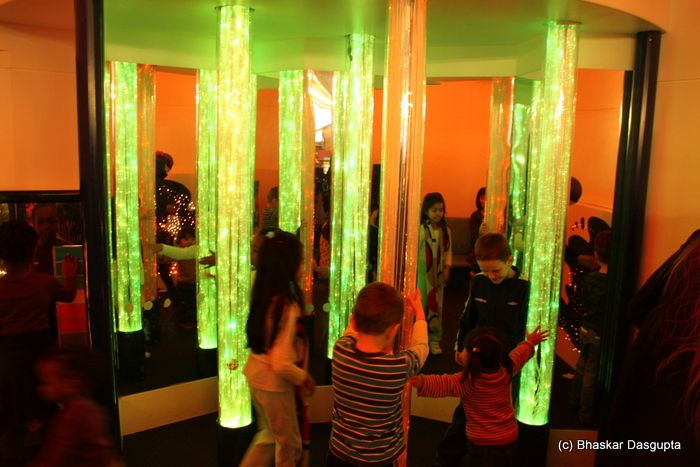 Space Toys. All the little boys were all gaga here..


Board Games and talking about board games…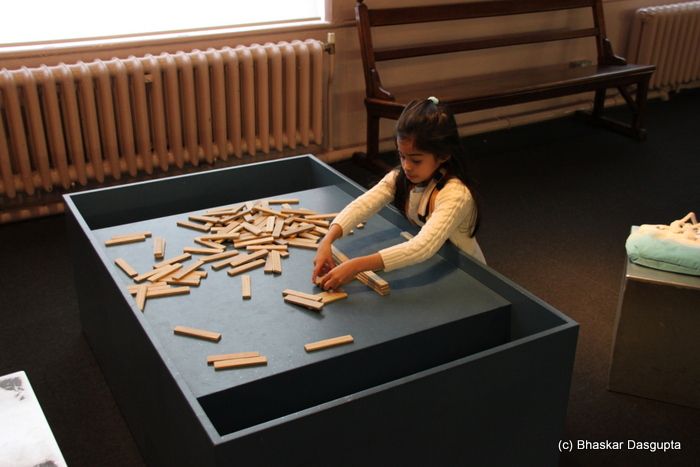 Here was a play area with blocks of light wood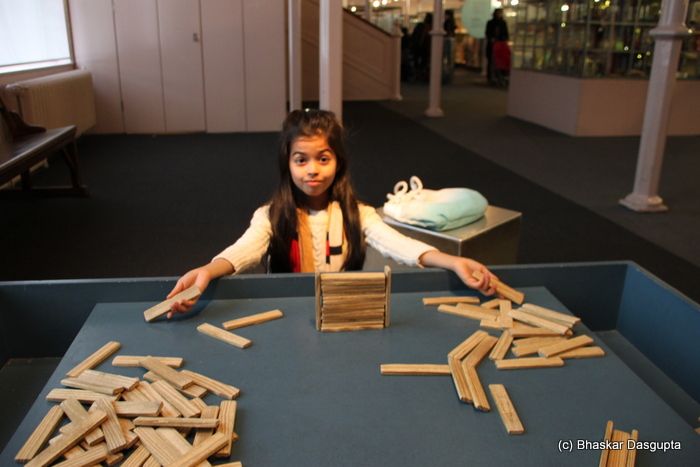 This is what I made. Hmmm, difficult to judge whose art is better, lol.


More tiny toys..This desk is lovely, I am trying to find this kind of a desk for Sangeeta now for more than 4 years…


Now we are on the first floor, and here are the boys toys, with soldiers and castles.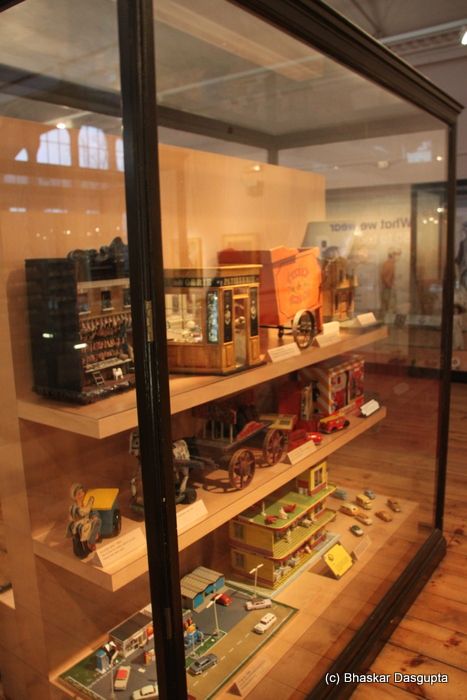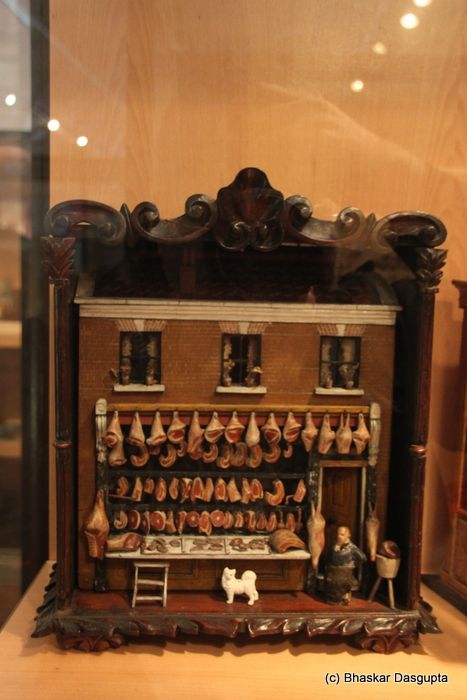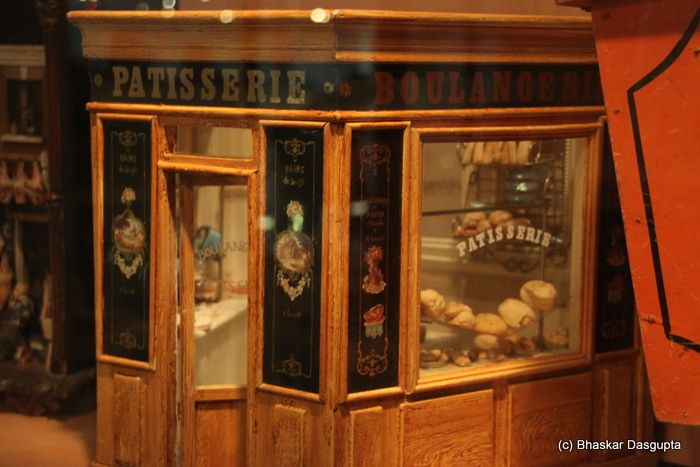 Then we have these extraordinary diorama toys. A butcher's. A Patisserie/Boulangerie…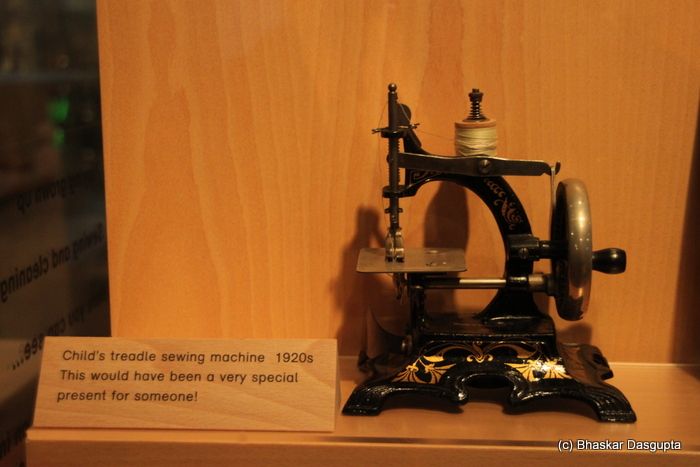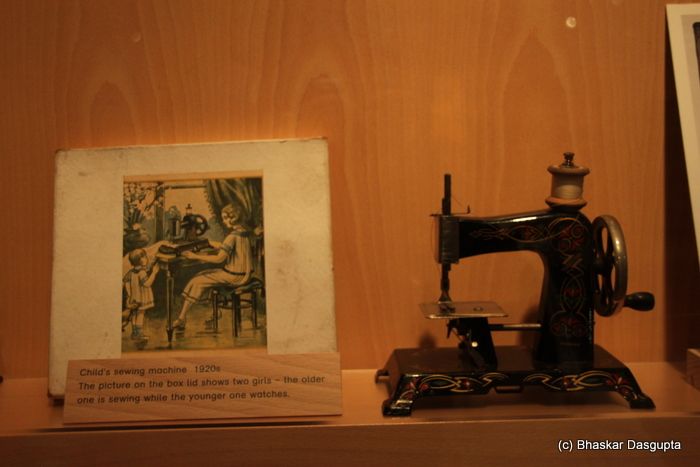 Watching machines and household implements




Toy Kitchens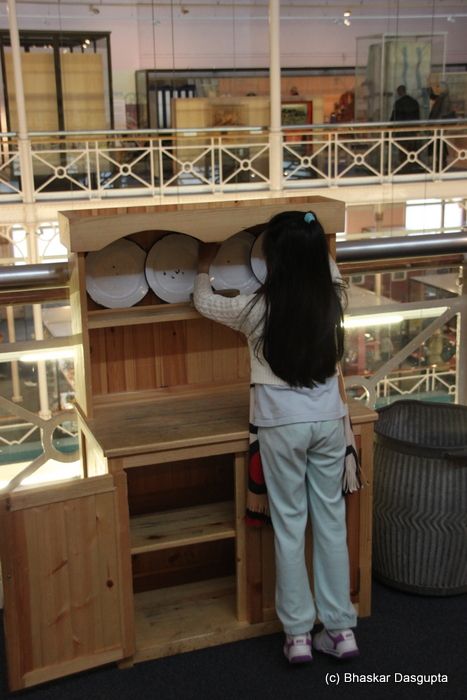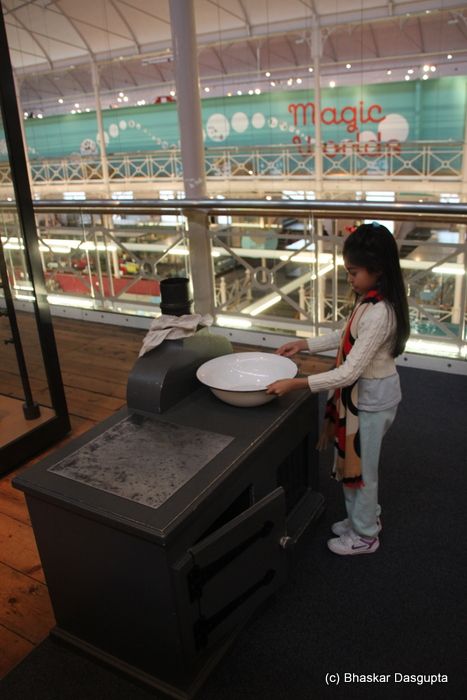 And Diya had to play with a toy kitchen unit, lol. She has so taken after her mum, Ms. Perfectionist, a place for everything and everything in its place.
Now come the dolls houses, we spent most of the time here..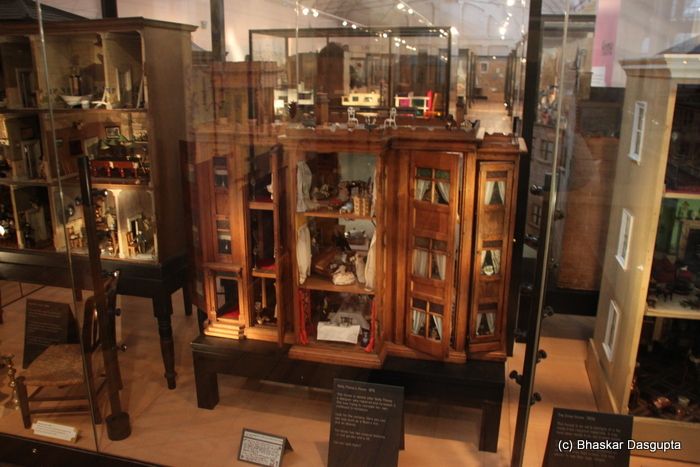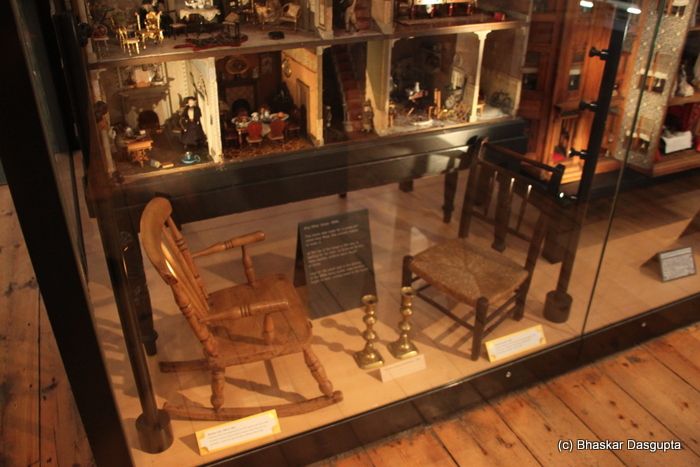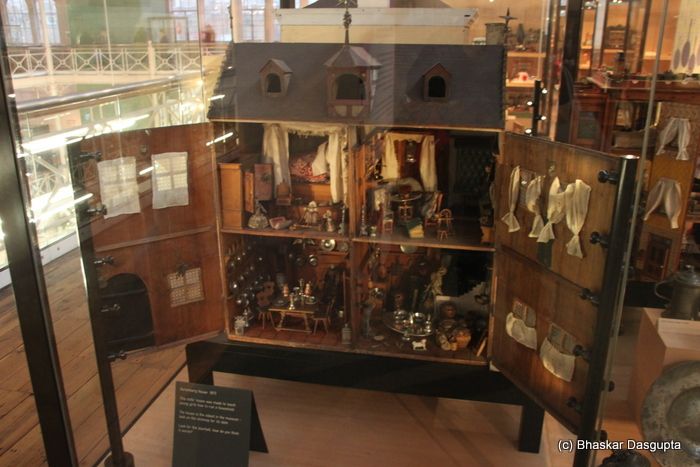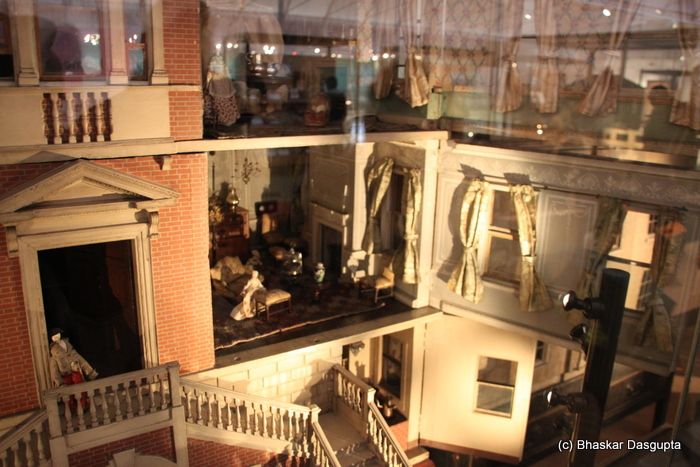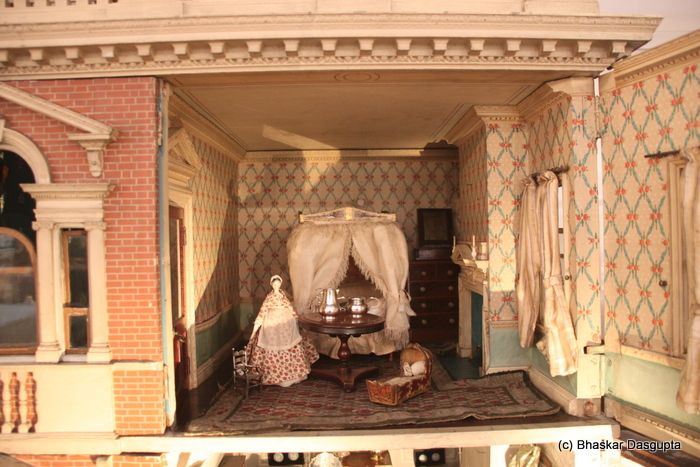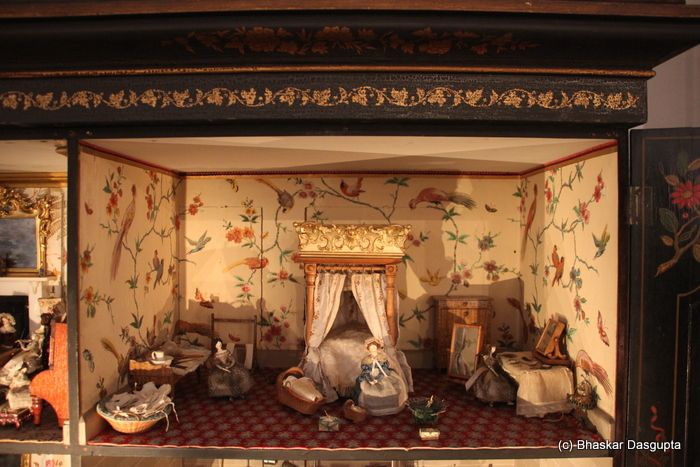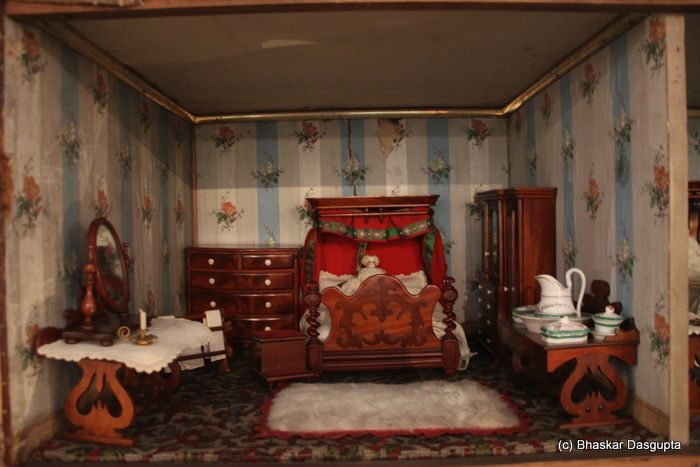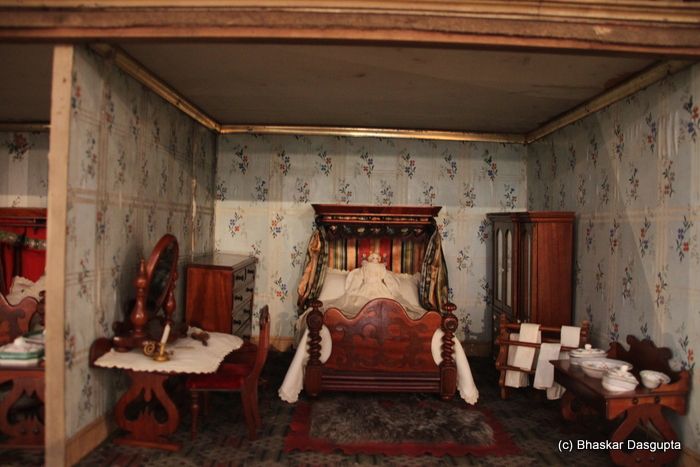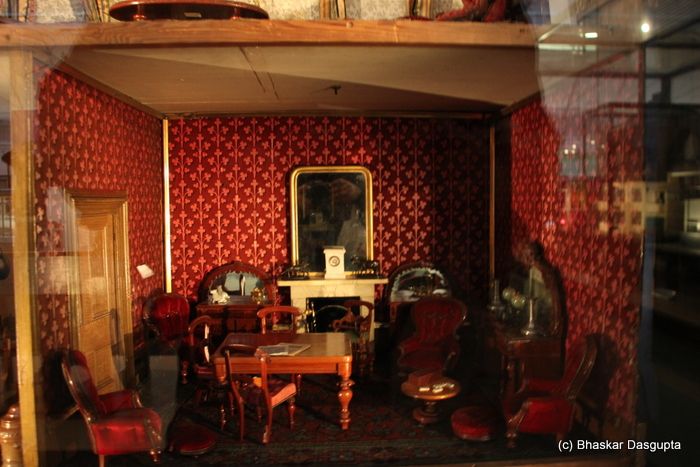 Many more photos of course, but here are some of the interesting ones.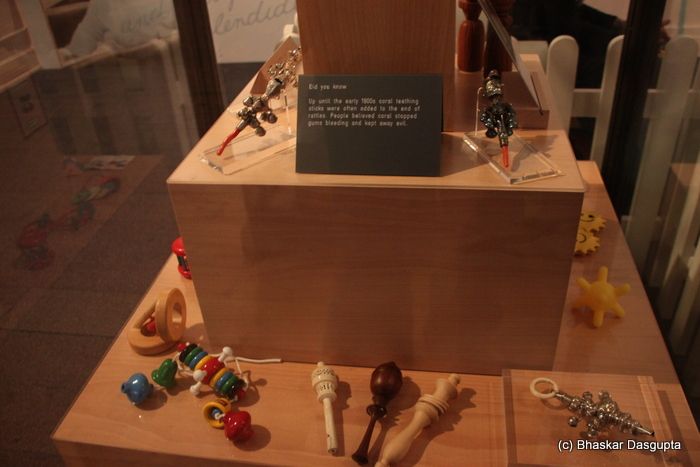 Babies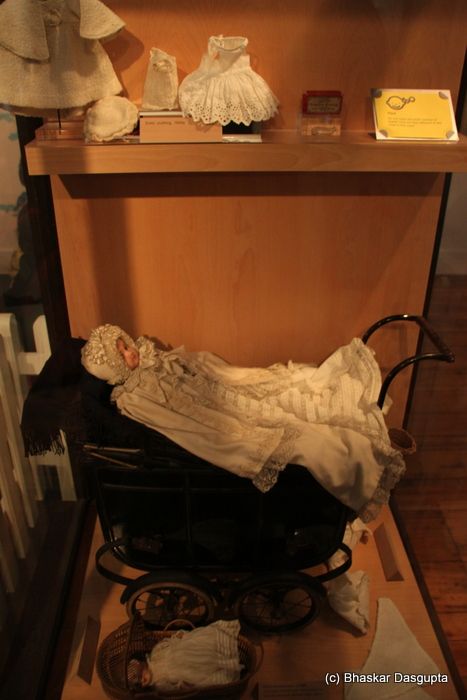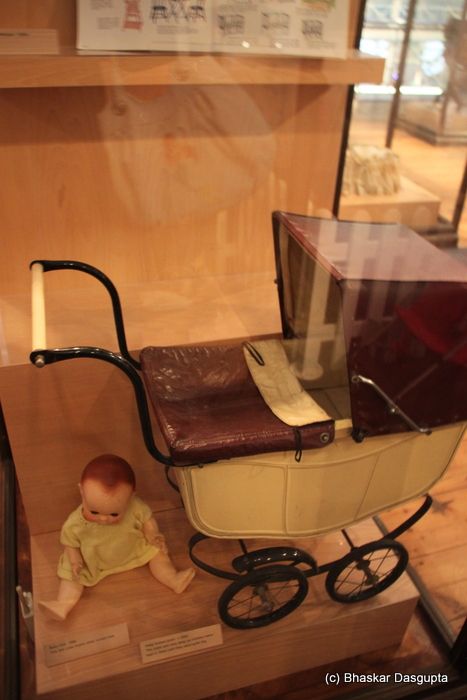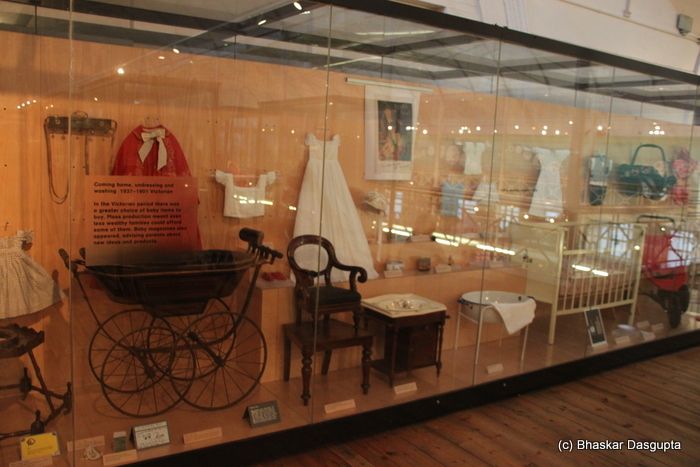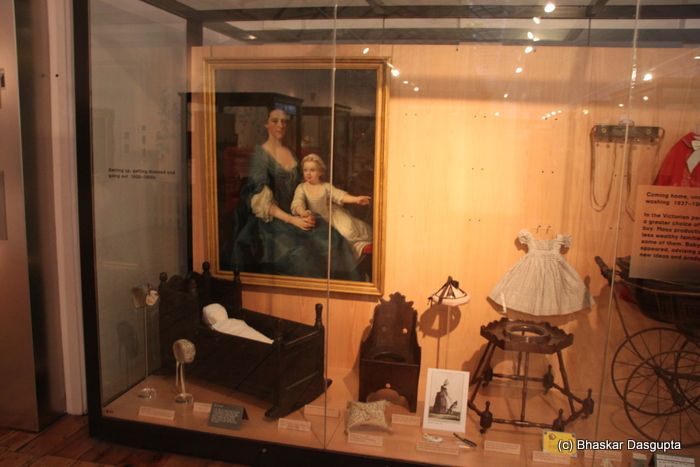 So this was for kids to play with baby toys and stuff for babies ranging from cots to baby carriages, dresses,and and and.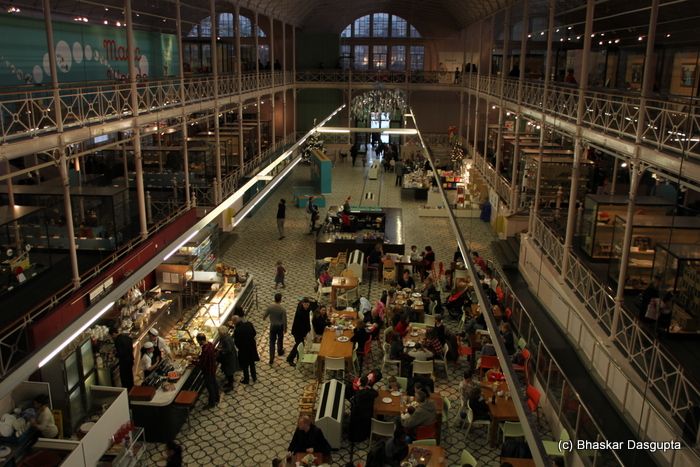 Looking down on the central section…


Witches, goblins, magic, fantasy, fairies…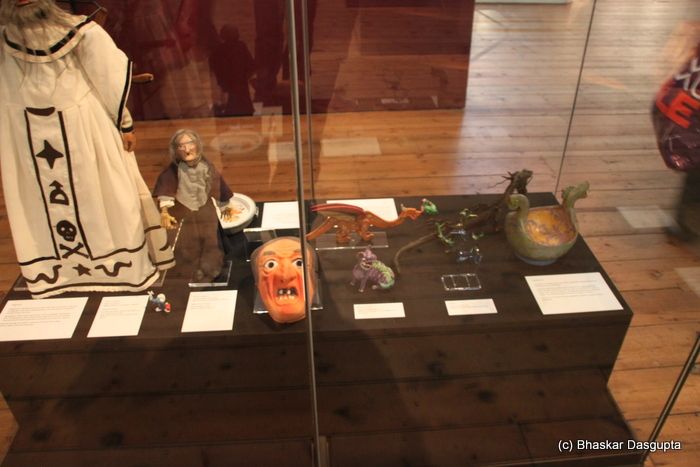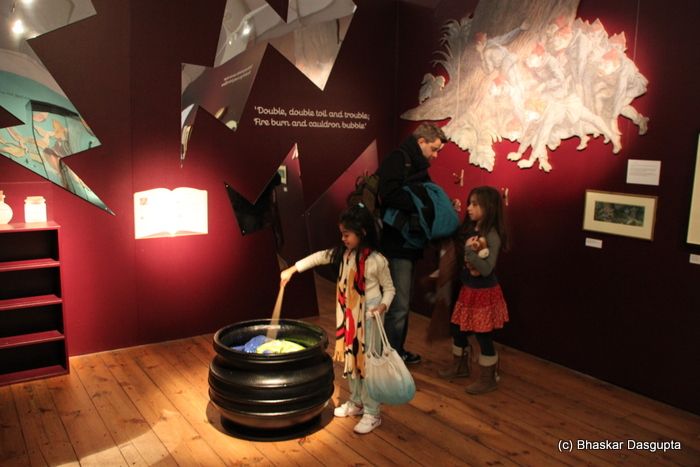 My little witch cooking up spells in the cauldron..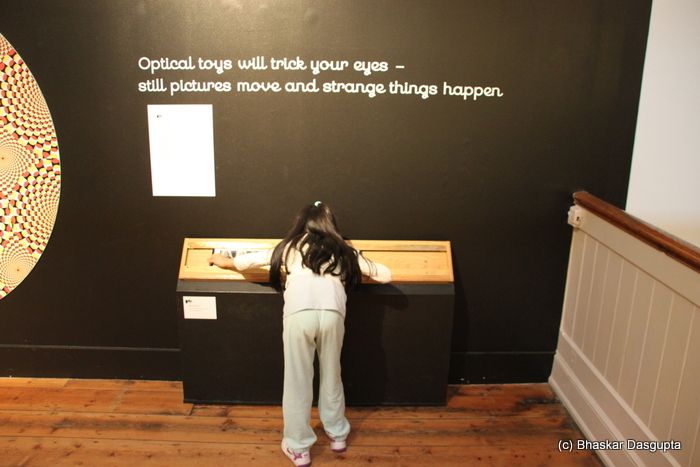 The Gingerbread House of Hansel and Gretel..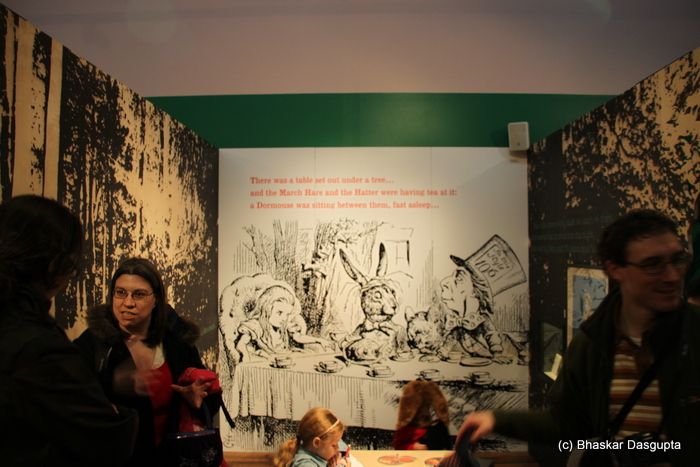 Lord of the Rings…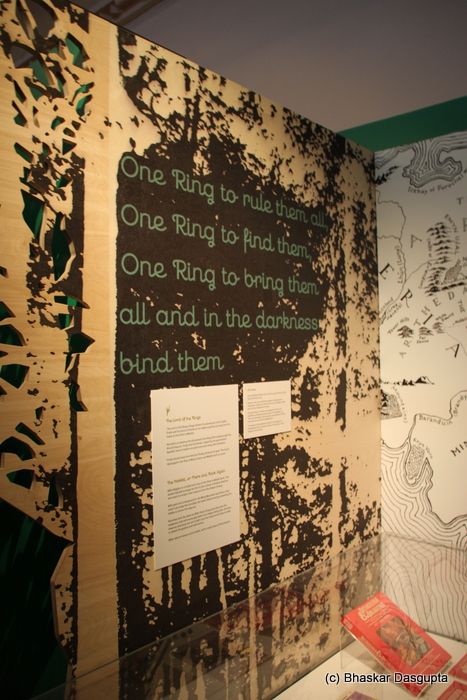 We spent a heck of a long time here as well, playing with the toys, Diya then made some friends so we played with them, then we played checkers and and and.
Finally, very tired and very happy, we dragged our sorry tired bodies back home and vowed that we have to come back here again. It was a fun time, took me back to my childhood, although me and toys have a very bad history. I had to break it and check out what made it tick..so not good..But Diya? She is ferociously careful of her toys. lol