This is the third in the series of photo essays relating to the Imperial War Museum.
As soon as I entered the Museum, I saw this extraordinary sight to the right of the entrance. What on earth is this?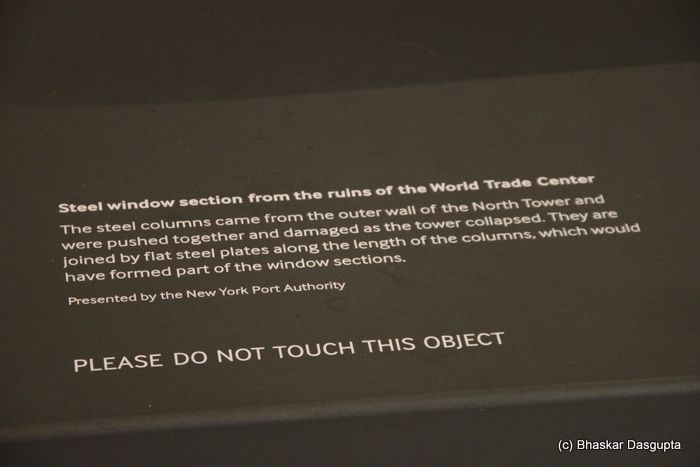 This is, well, you can read it. And no, I wouldn't touch this either. It is meant to be respectfully observed because these are gravestones to a group of innocent victims of terrorism.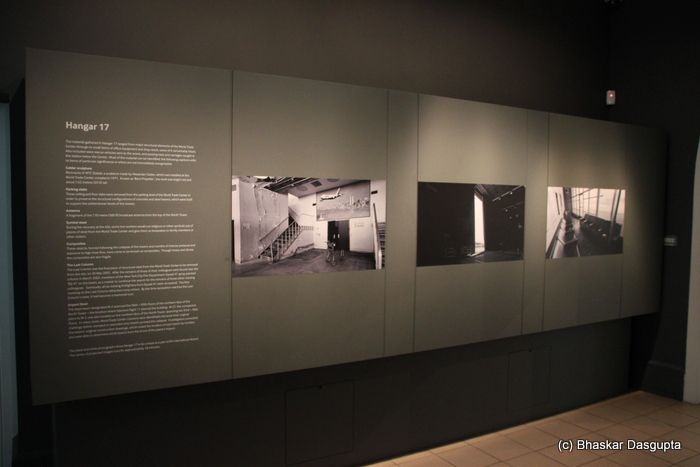 Hangar 17 was a place where material was gathered from the 9/11 tragedy. It contained office equipment, shop stock, structural equipment, rescue vehicles, taxi's, passing cars. And then there is a series of photographs constantly played on this screen.


A side of an ambulance which obviously went up in flame.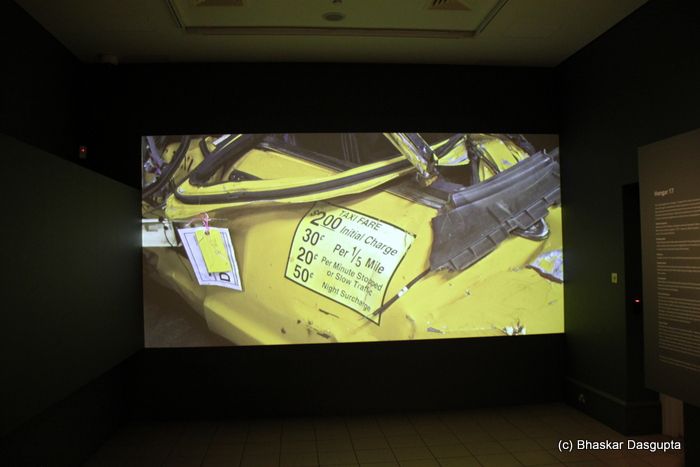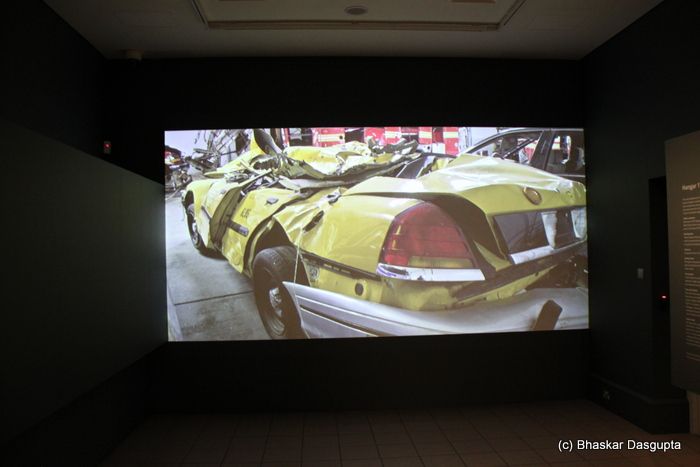 Memory Remains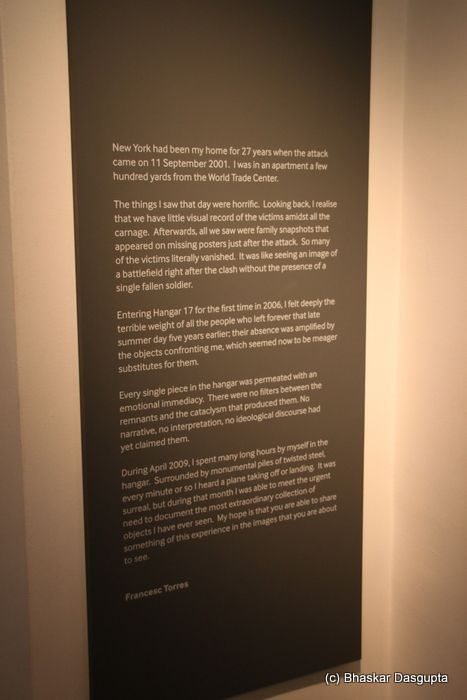 Somehow these photographs of the materials were more poignant than some of the iconic photographs of the twin towers coming down. I lost many friends in this disaster, colleagues who worked for Salomon Brothers and SunGard. All who died in the attack.
And while its not weepy sad, its extremely powerful to see these images of the peripherals which got caught up in the accident. This itself made the entire trip worthwhile, I tell you. I had to drag myself away. Sighs.