This is the thirteenth photo essay (and second last, I promise) of the series of photo essays of when I popped into the Imperial War Museum. This is on the first floor where they have the planes and anti aircraft stuff.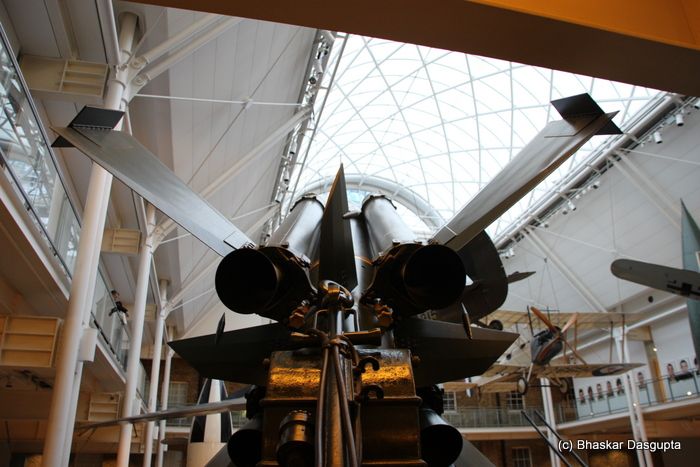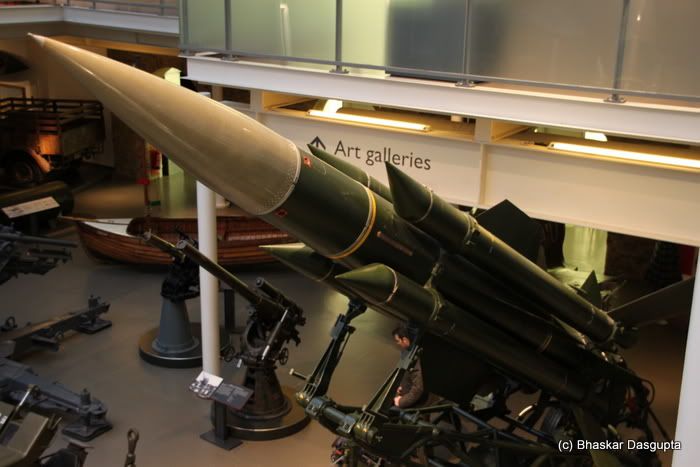 This is the Thunderbird 2 Surface to Air Missile. Looks very lethal, no? It was liquid propelled with four solid fuel boosters around it. I dont think any of them were ever fired in anger.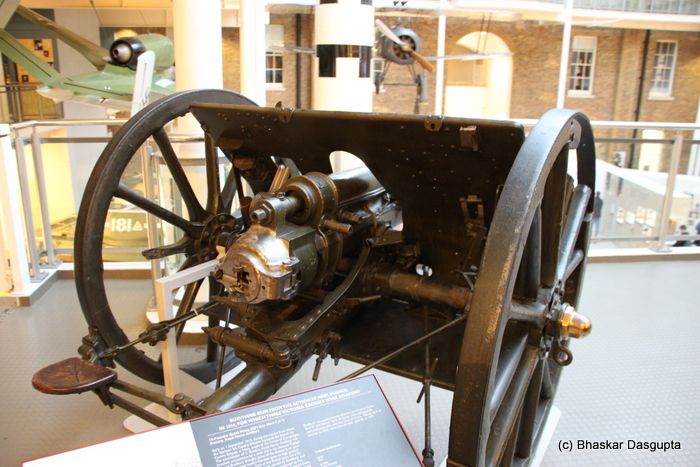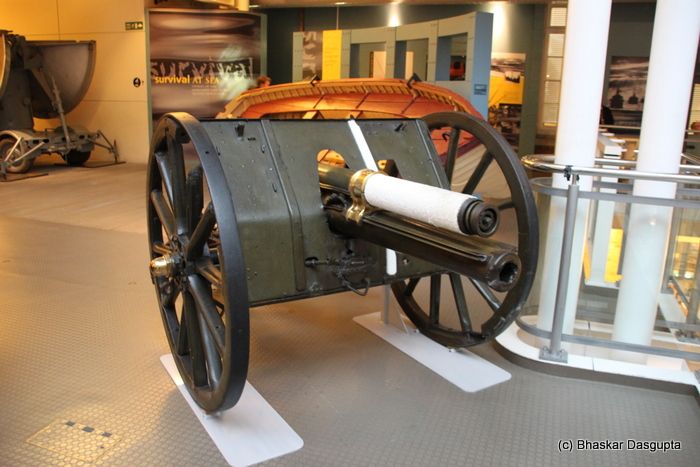 This little 13 pounder gun took part in a tiny action at the beginning of WW1 and was witness to a very brave action by the artillery men, three Victoria Crosses were awarded in this one action. Amazing.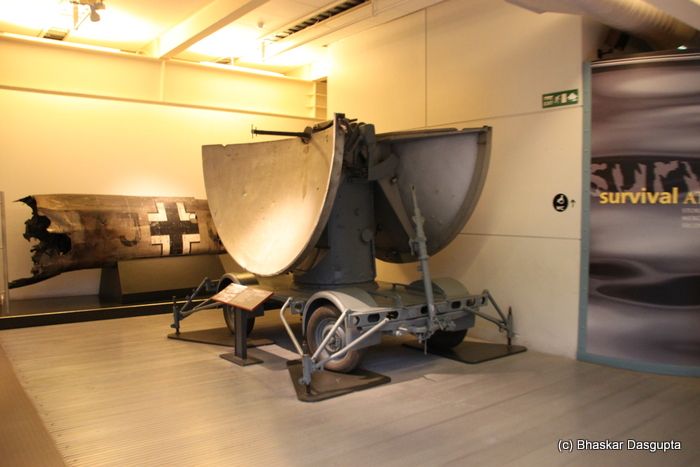 This is a German Wurzburg Type A Radar during WW2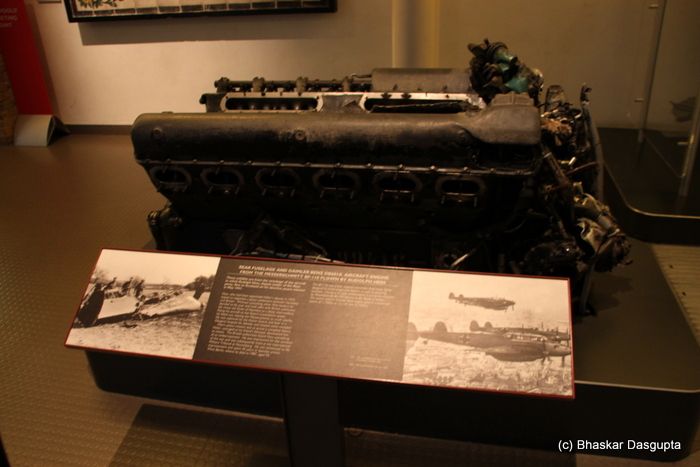 Now here's a bit of history for you. These bits of a Messerschmitt BF110 flown by Rudolph Hess to the UK in 1941 is all that's left. The story of Rudolph Hess is a very pathetic one and I do recommend you checking this out.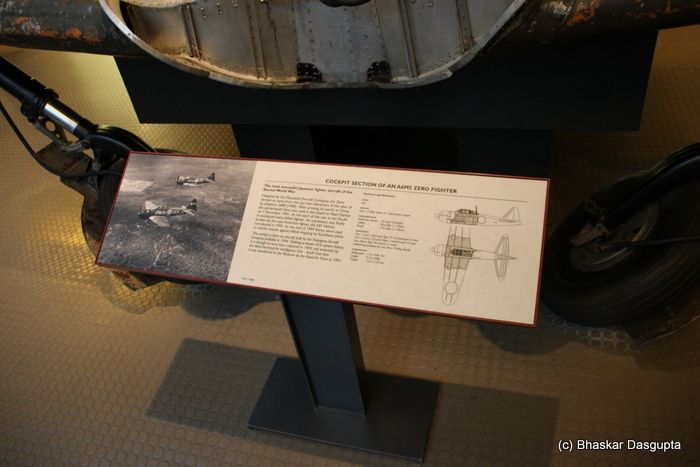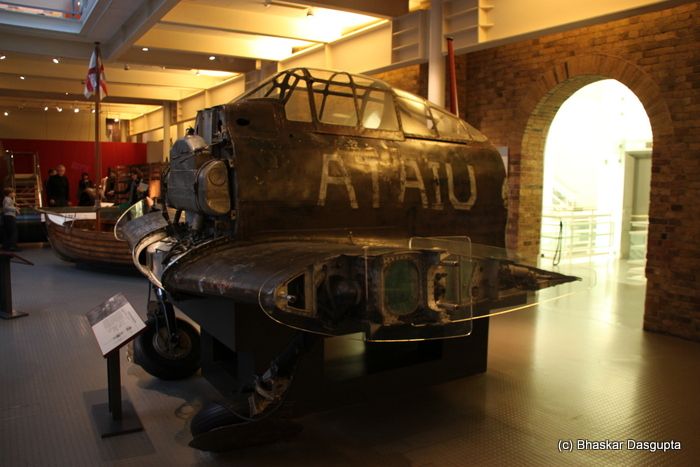 This is the cockpit section of a Japanese Zero Fighter, the most successful fighter aircraft of the Japanese forces. These were used at Pearl Harbour to the Kamikaze attacks.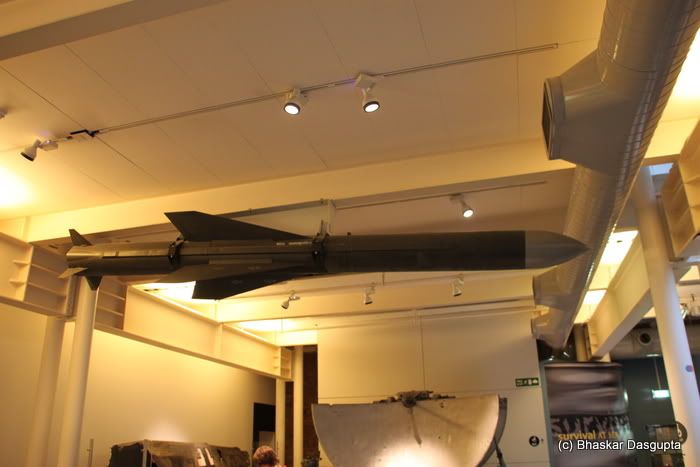 Here is the feared Exocet surface to ship missile which crippled the British Destroyer HMS Sheffield and the Container Ship Atlantic Conveyor. Iraq also used these in the 1991 Gulf War…




A British searchlight…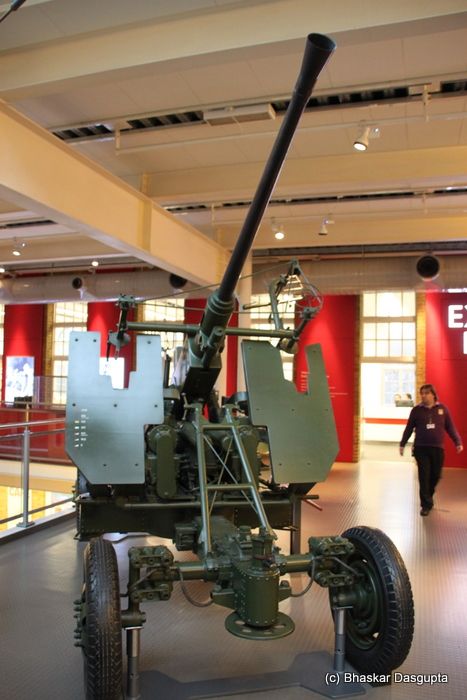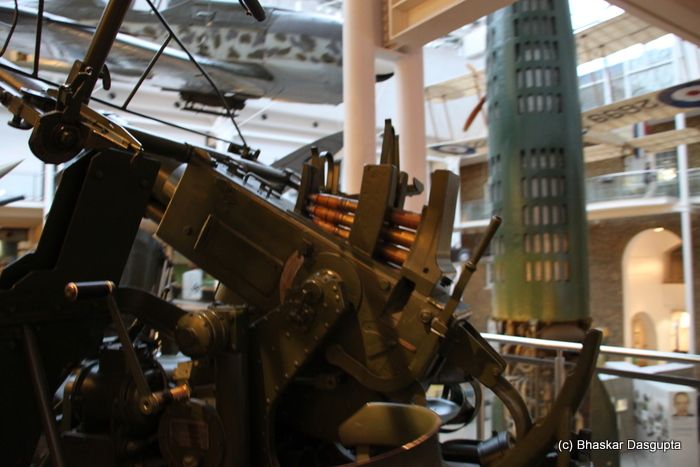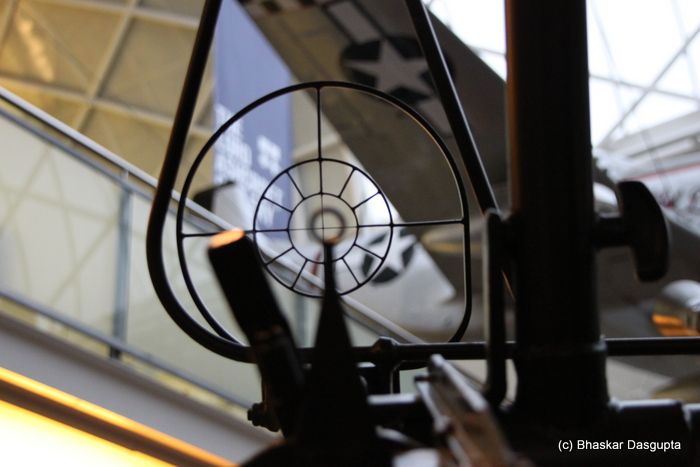 And the final display is this fine British Anti Aircraft Gun. Looks lethal, no?