We had one of the Indore IMS alumni meets at a Southall Restaurant, but we reached there a few minutes early, so I took Kannu and went for a walk.
On the corner of Kings Street and Western Road is this disused church and burial ground.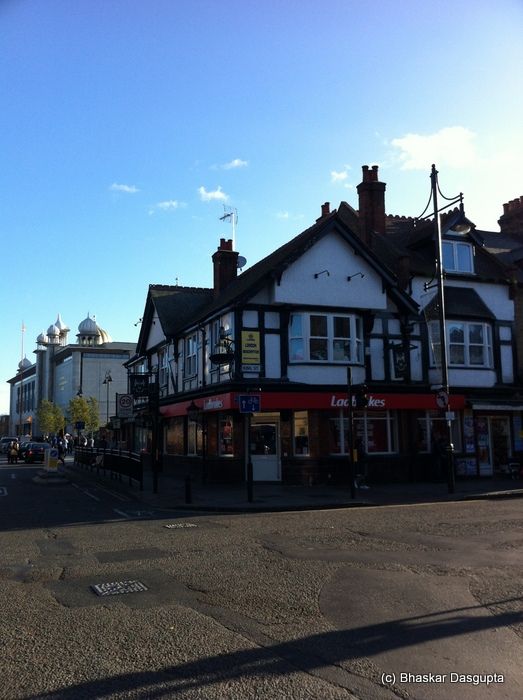 Standing on the crossroads, you can see the gurudwara in the back, I took Kannu there and it was a good moment, asked God to keep him safe. His first visit to a gurudwara, zillions of questions. Good peaceful time indeed. I love gurudwaras, they are just so peaceful and you come so close to God.


I move into the church proper. It is a disused church.


This was built way back in 1837/38 and consecrated in 1841. I couldnt go inside the church as it was closed, but the gravestones were beautiful and thought provoking.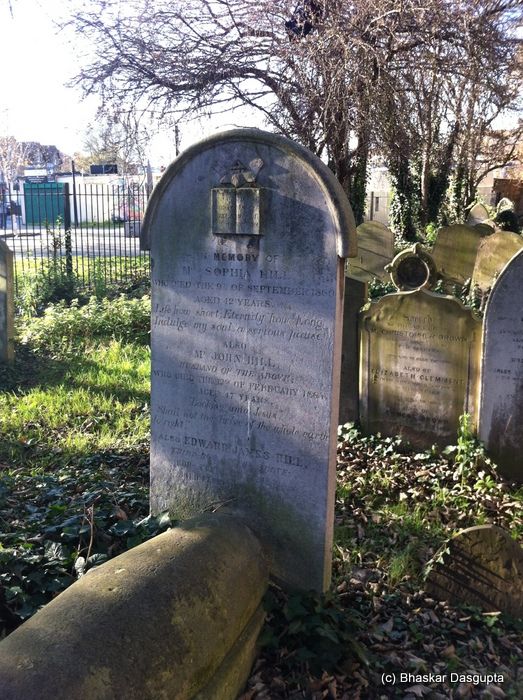 Why is that that as soon as you enter into a burial ground, it becomes quiet, even though there is traffic 10 feet away? strange


These graves had a head and foot stone. Interesting, never saw these before.


Quite a lot of the gravestones were made of what looked like bad stone, the surface was sloughing off.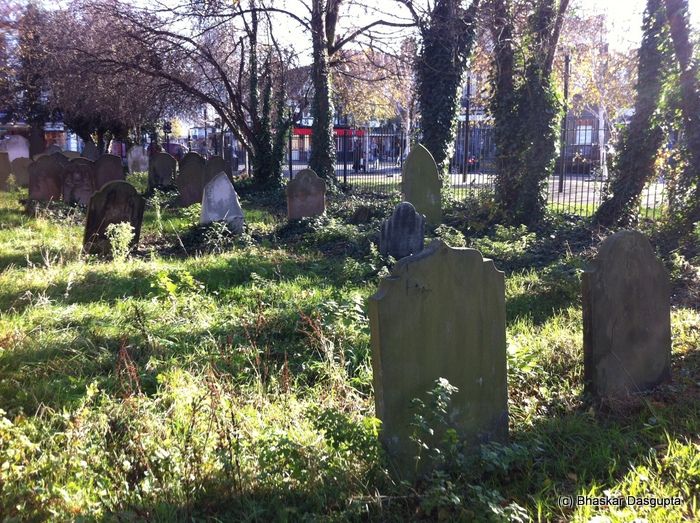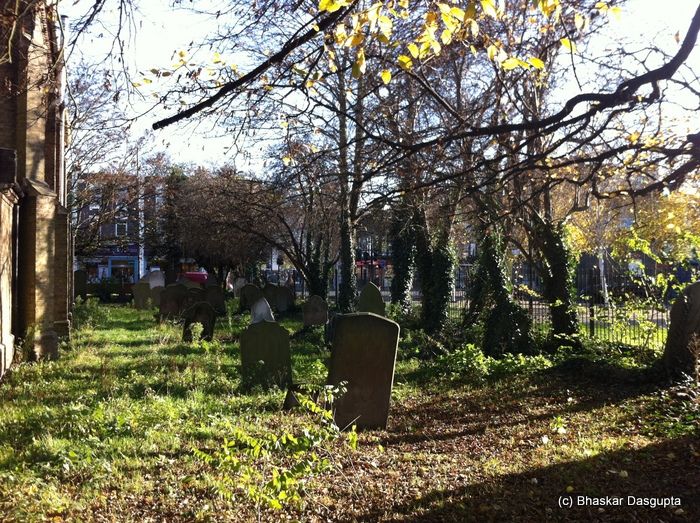 The rear of the church, looks like a giant iron has been hung on the wall.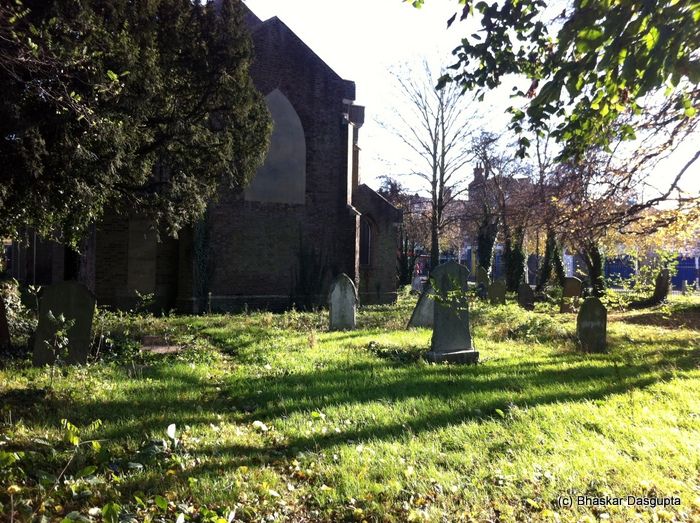 Moving back into the corner. The light was brilliant, the grass very very green.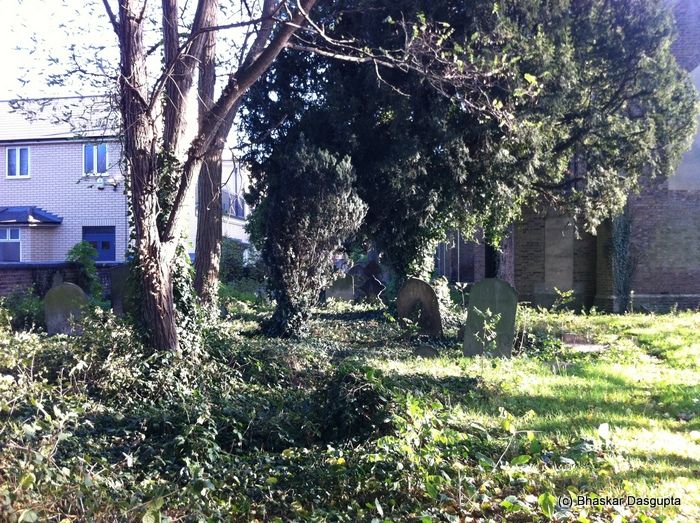 Creepers were spreading all over the ground.


See? slowly overtaking all the graves and the trees.


Ivy climbing up the gravestone which is eroding away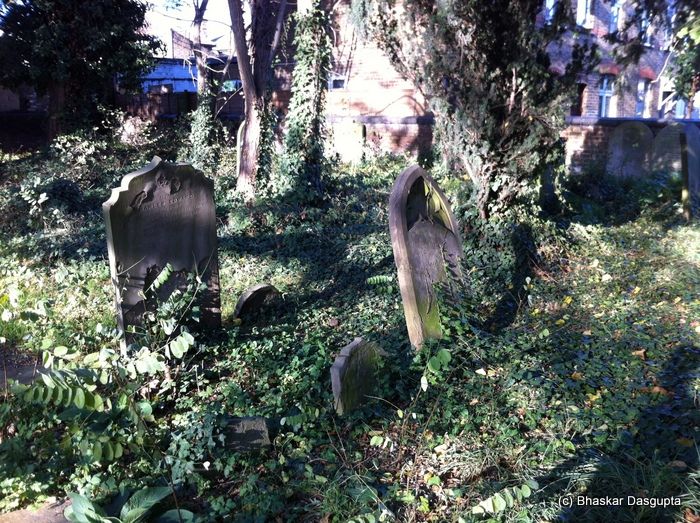 Some tired looking gravestones. Nobody to look after them now, I guess. What a sad state.


Ivy is climbing the church as well.


Georges King who died in 1870…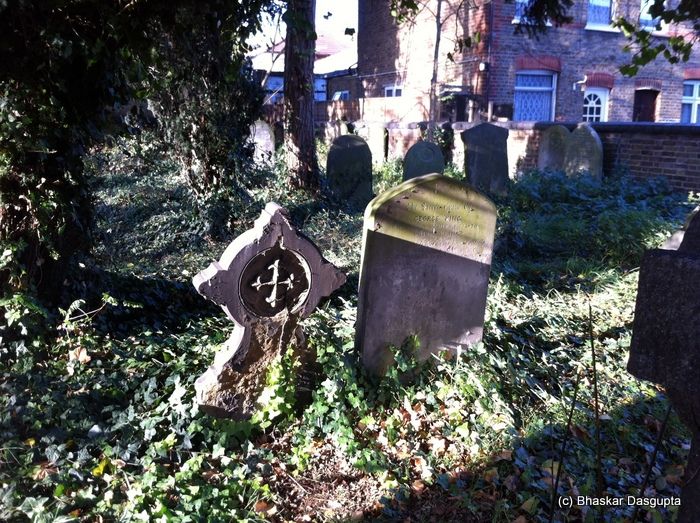 A Celtic Cross next to a standard gravestone.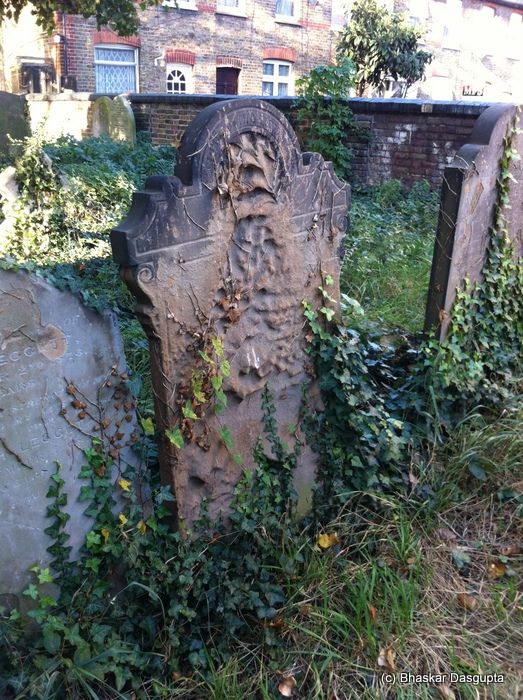 The erosion has shown some interesting patterns, almost like it has melted, no?


The gravestones are all leaning back…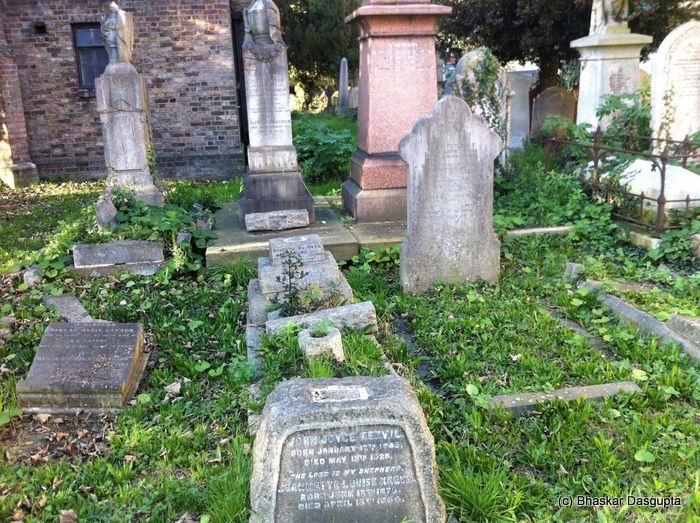 More gravestones.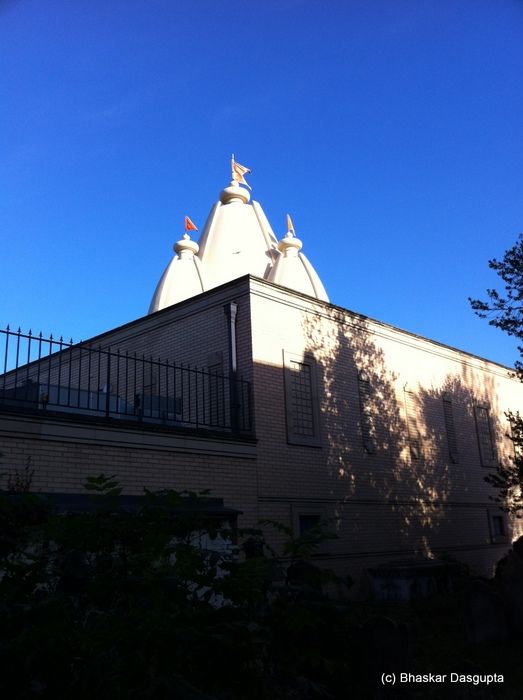 Next door is the Sri Ram Mandir.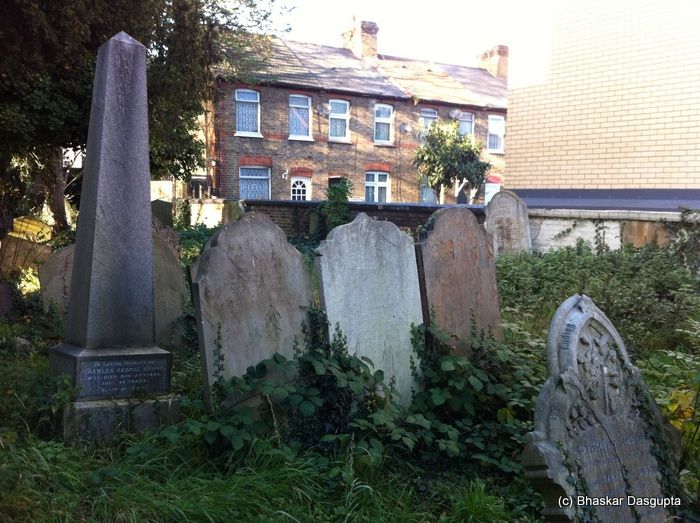 A damaged grave belonging to William George Napoleon King. Big big name


The woebegone side of the church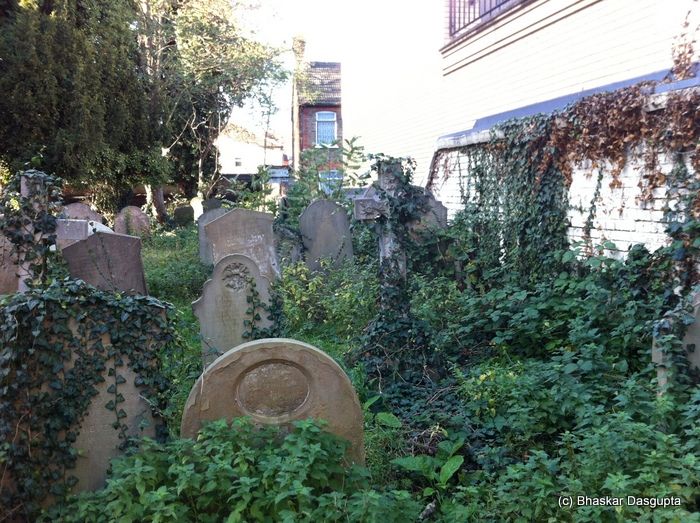 More capture by the ivy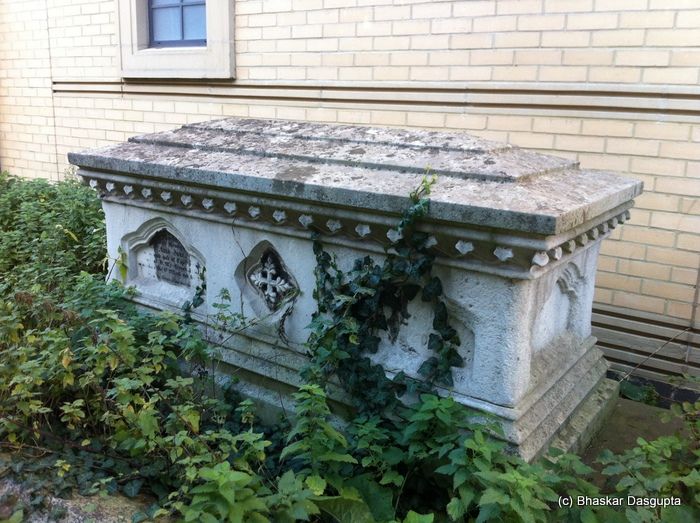 A grand tomb stone is also not proof against the climing ivy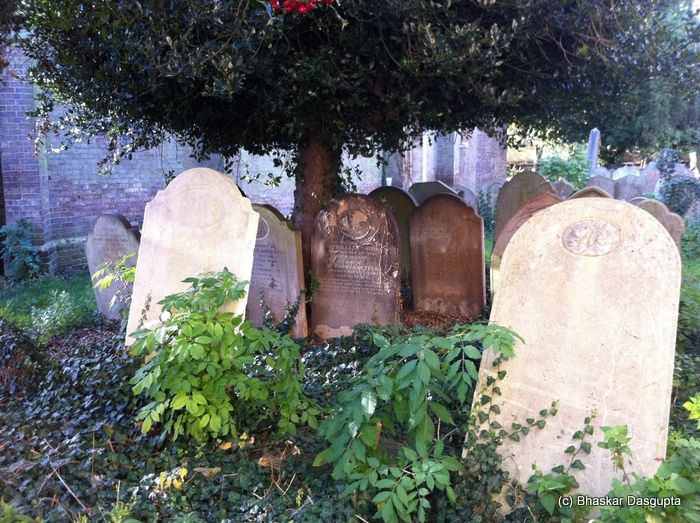 These tombs are clustering and hiding under this tree, curious, its like they are all alive and hiding from the rain or sun..


The tombs in the front, much more grand


The paint is peeling off the door


Trying to peek through the hole in the door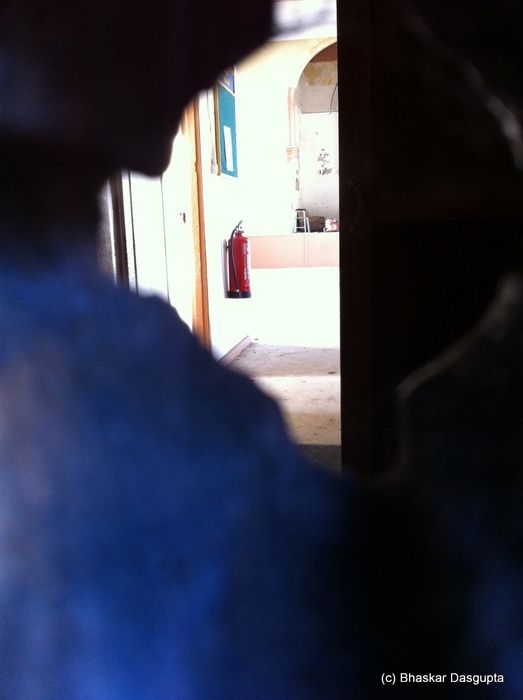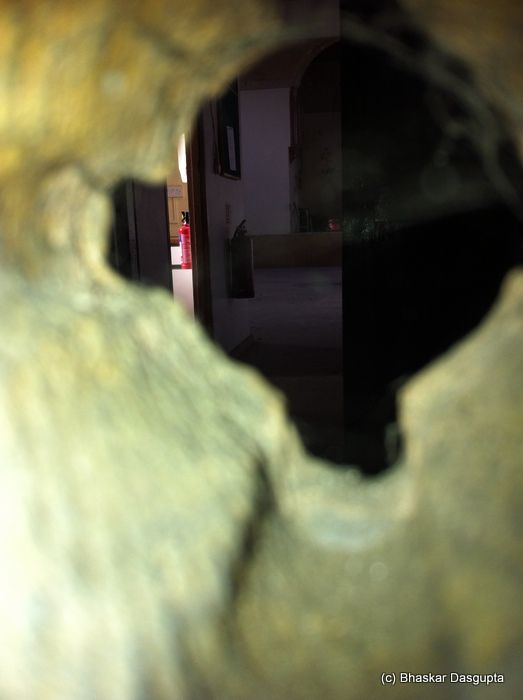 Cant see much, apparently this is a youth centre, hmmmm





The pathway to the road, clean but full of leaves. Very sad morose place..