This is the second in the series of photo essays documenting my visit to the Imperial War Museum in London.
I walk up to the gates of the Imperial War Museum and see these wonderful beautiful sexy objects.


I turn the corner and see those barrels foreshortened.


Walking up to them, I see that the two 15 inch Naval Guns are capped by the crests of the great dreadnought ships they were installed on. HMS Ramilies and HMS Resolution.


These are the shells that these great guns would have fired. 15 inches. In anger. In the World War 2.


I walk to the back and see those massive barrel plates.


A Plaque which tells the history of these guns.


The Ramillies was protecting a convoy when the German Battlecruisers, Scharnhorst AND Gneisenau both spotted the convoy but despite being much much better armed, faster and newer than the WW1 era Ramillies, the German battleships skulked away.


She even went out to fight, singly, against the Bismark. Can you imagine that? This was after the Bismark had sunk the largest British warship at that time, HMS Hood. That's bravery for you, but thankfully they didnt manage to meet.


I stood there and just observed these two guns. Ramillies singlehandedly fired more than 1000 of these shells during the Normandy Campaign. The highest number.
These guns could fire a shell up to 30 kilometres when installed on a ship and up to 40 kms when used on shore. Did you know these types of 15 inch guns were also used to protect Singapore? Fat lot of good that did as the Japanese popped down Malaysia.
Beautiful, just beautiful. You could feel the silent power of these guns. Touch them and you could hear the history of the gunners, the action and the results of a great old ship with a great old beating heart pounding its great screws in the ocean. Hats off. Here is a YouTube video of this great battleship
I turn away regretfully.
The majestic entrance to the Museum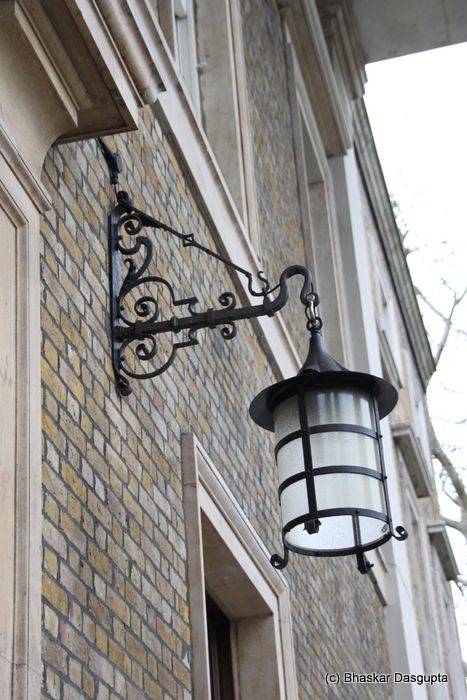 Lovely looking sea lamps




And here is the main entrance to the Museum.