Now I cannot remember what the heck I was doing but anyway, here's the Parish Church of the Ascension in Wembley.
Ah I remember, i had to take a call from my boss, on a frikking Saturday, and thus had to park on the side. So decided to take some pics while I was walking around. Here's a side of a house. Interesting patterns these drainage pipes make against the white background, no?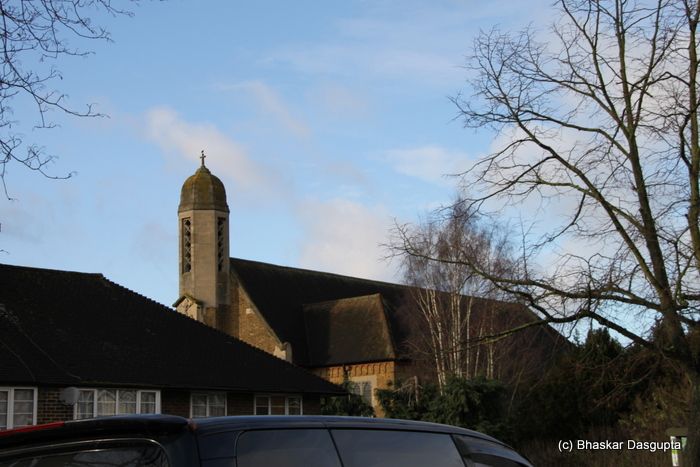 So there's the church. It has some nice features, specially the steeple. I dont believe I have ever seen a steeple of this shape and size.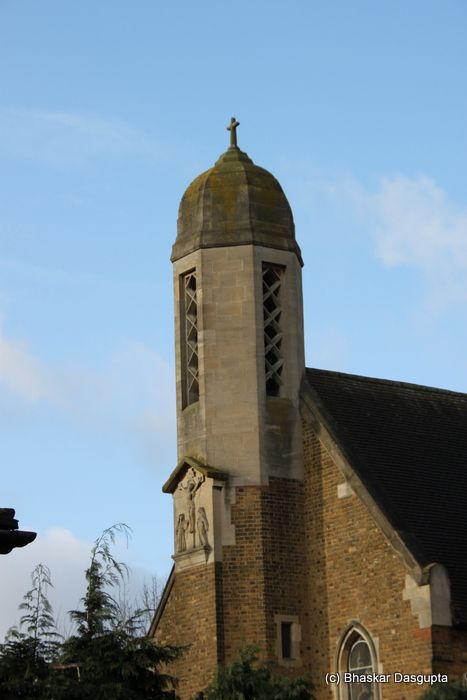 It has a roundish octagonal cupola with a rather stubby Crucifix and below that are four panels with a hatched cross mark stone grating. Below that is a sculpture of the Crucifixion.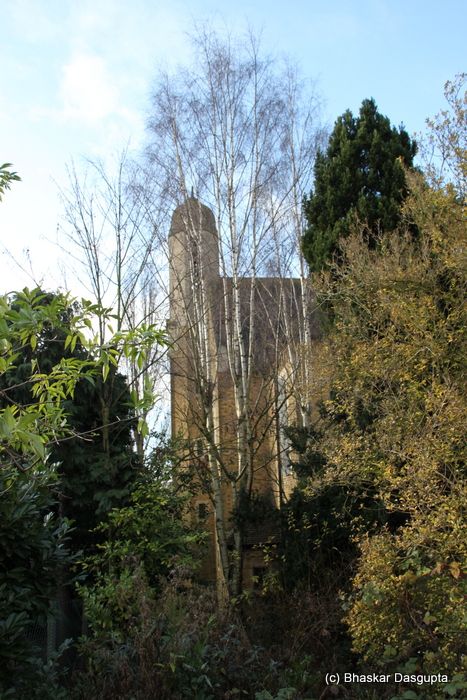 Walking towards the church and now its hidden a bit behind the trees.


The church has definitely seen much better days, the surroundings were really dodgy and dirty.


A lovely thick tree, but on the ground, you could see a whole mess of garbage and plastic bags and and and. Notice the windows are covered by protective mesh. Sad.


Nice windows in this tower like structure.


The front windows were in the wars, couple of the diamond panels were knocked out and damaged, poxy vandals.


A Celtic Cross carved into the stonework and sadly, graffiti with a Hindu God's name…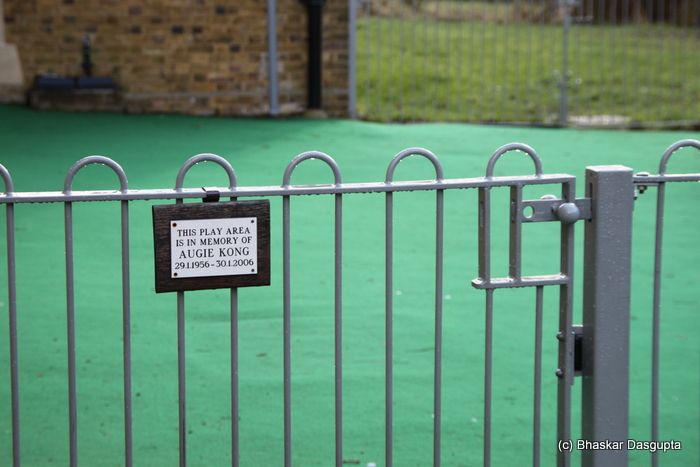 Another play area with a memorial plaque…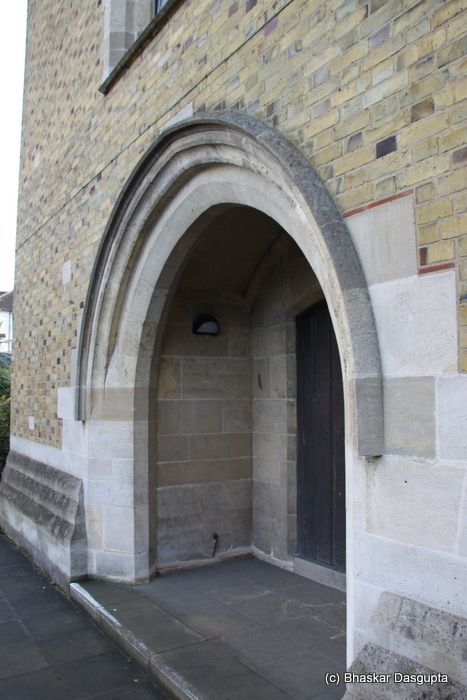 The church was closed, but the lines of the doorway are clean…and lovely…


Looking up at the church window…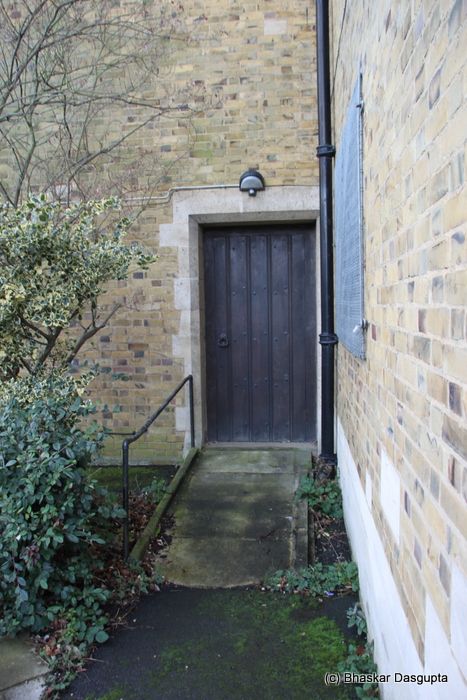 I started walking around the side, here is the disabled entrance..See the mesh covering the windows on the right hand side? Looks sad.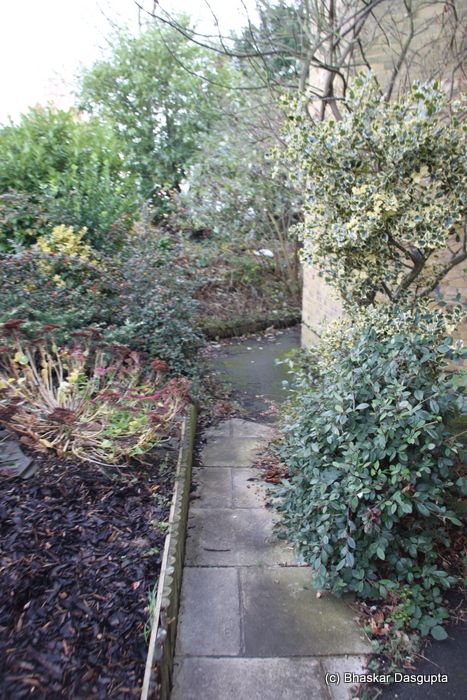 A well maintained path around..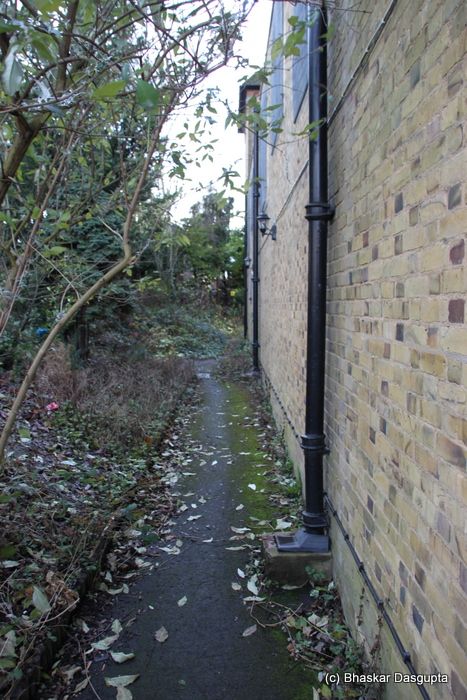 But as soon as you turn the corner, it looks dirty…


You wouldnt walk there, you just know this place is dodgy and full of drug needles and stuff




So I hotfooted it out of there. Danger of Death, eh? next to an electricity sub station unit…Or was that a sign that God will strike you dead?