This is the ninth in the photo essay series of my visit to the Imperial War Museum.


This is the massive 9.2 inch Mark 1 Heavy Siege Howitzer.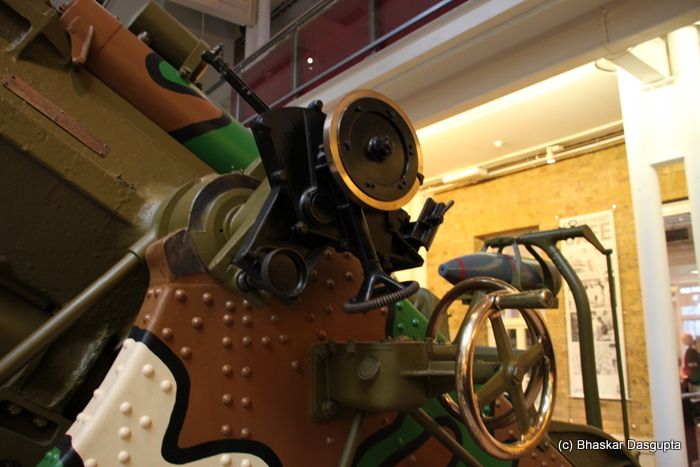 It was perfect for the WW1 trench warfare where the lines wouldnt move that much and some heavy duty explosives had to be flung around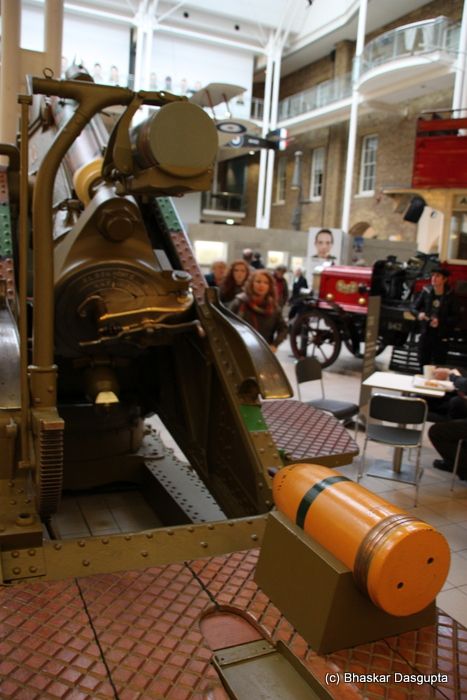 See the shell? But more importantly, don't try to move this, it will take 36 hours to break it down, and then three purpose built carriages to move this big mother around.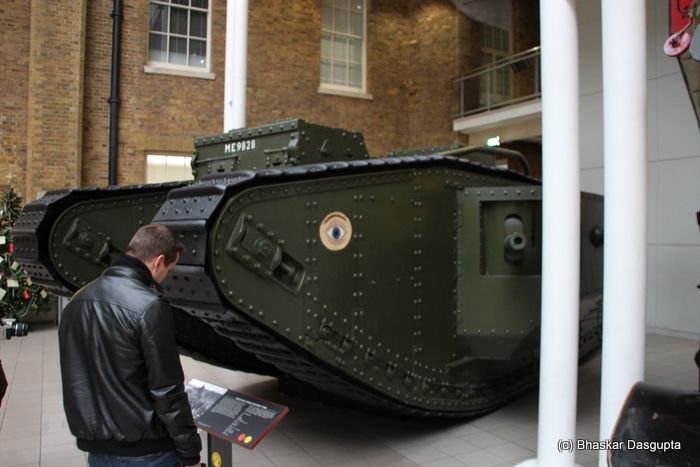 This is the Mark V WW1 time first battle tank.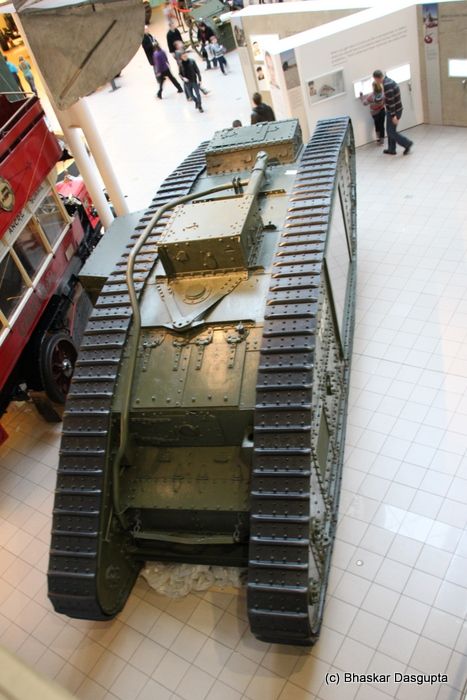 A view from the top. The tracks ran around the entire tank. Did you know they had 2 piegions inside for communications? Since it was just one very large box inside and had a horribly noisy engine, people couldn't communicate. So they used flags, semaphore signals, etc. etc.
It is an extraordinary piece of equipment. Made to cross trenches and muddy waters. Steering one of these monsters was exceedingly difficult, and done by means of varying the speed of the tracks.


This Hodgkiss 6 pounder gun with four machine guns was called as a Male version. Not surprisingly, there was a female version as well, but this time with two Vickers Machine Guns. lol. How amusing. It had 8 crew crammed inside, and fully 4 of them were needed to drive and steer this monster, lol.
What on earth is a London Bus doing in a place like this? Well, as it so happened, during WW1, there was a huge shortage of motor vehicles.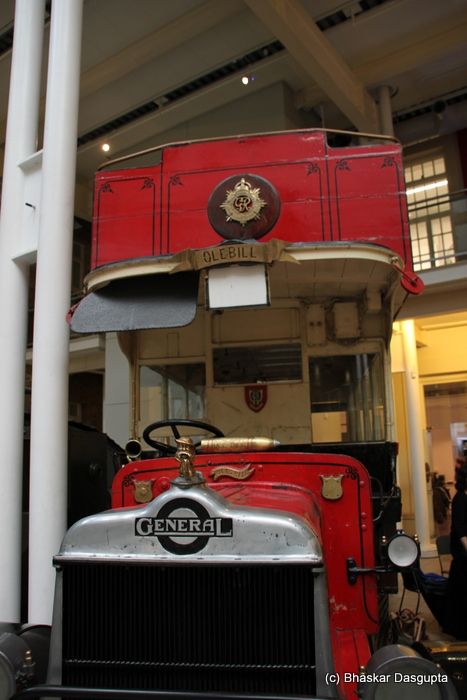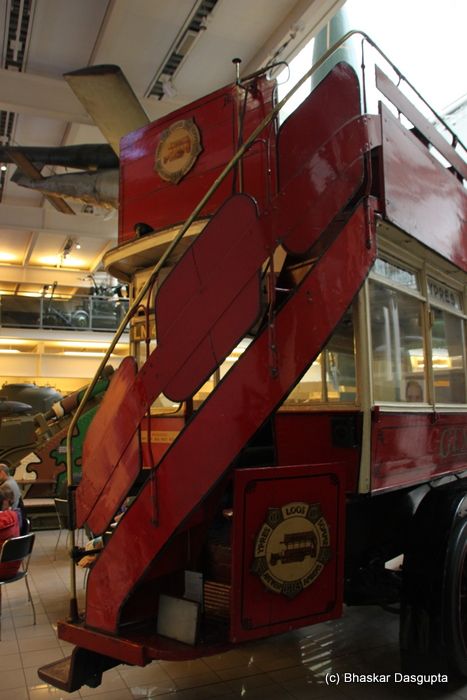 So the War office got these buses and were used to move people around. They could take 25 fully armed and outfitted soldiers, and were used as ambulances, wireless equipment carriers and even pigeon lofts, lol


This one was called as Ole Bill. Has a good history, after surviving the war, it went back to the roads of London and was the first bus ever boarded by Royalty when King George V boarded it in 1920.


It has the names of the battlefields noted..
This is the main American Battle tank of WW2, the Sherman.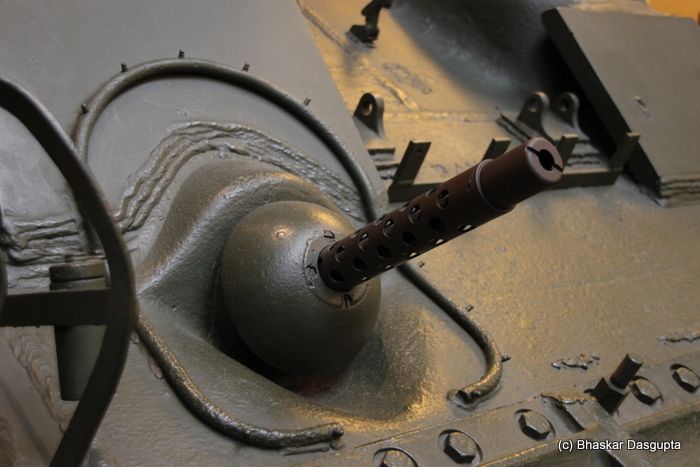 It had a 75mm main gun and machine guns in a ball mount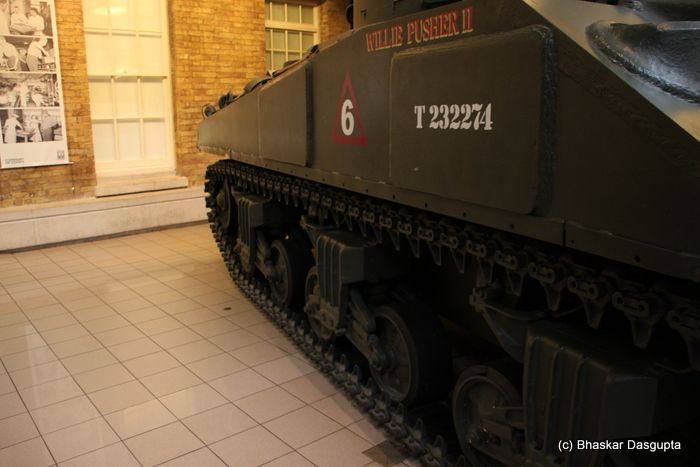 A very simple machine to use and abuse, it was mainly used from the perspective of overwhelming numbers, although from 1-2-1 fights, it came off worst against the later Panzers.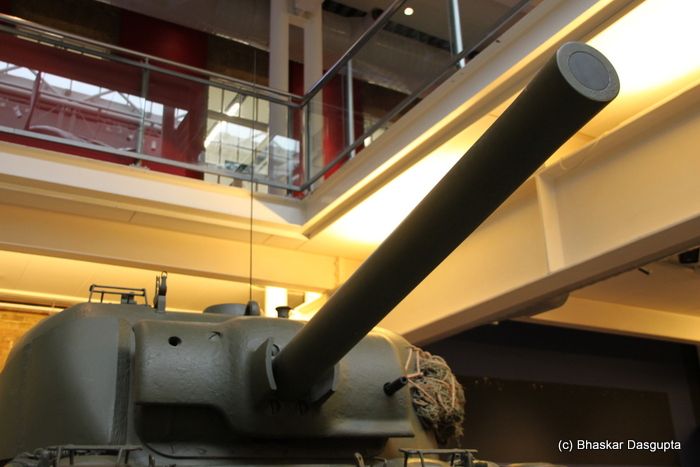 But very successful indeed in winning battles but at a fairly high cost. Impressive quantities indeed, almost 17000 were given to the UK itself.