I completely forgot about the fact that we had to go see the teacher today. Anyway, after getting duly scolded by the girls, got dressed very quickly, looking like a hobo, unshaved, hair all over the place, dry skin, totally in another planet, went off to the school.
I was a bit nervous about her. Last time she was given a good report, but you know how it is, worried stiff and nervous. I wasn't ever this nervous with Kannu, he was pretty much top of the heap, nice chap, very proud of him. So all his PTA meetings went off with a bang, no problems. But every time I go off to Diya's school, I am nervous. I think I am getting old. 

She is getting to be quite a whiz kid with computers, she even tells me what to do and what not. She is using an old laptop of ours, am going to get her a new one, perhaps one of the netbooks on her birthday.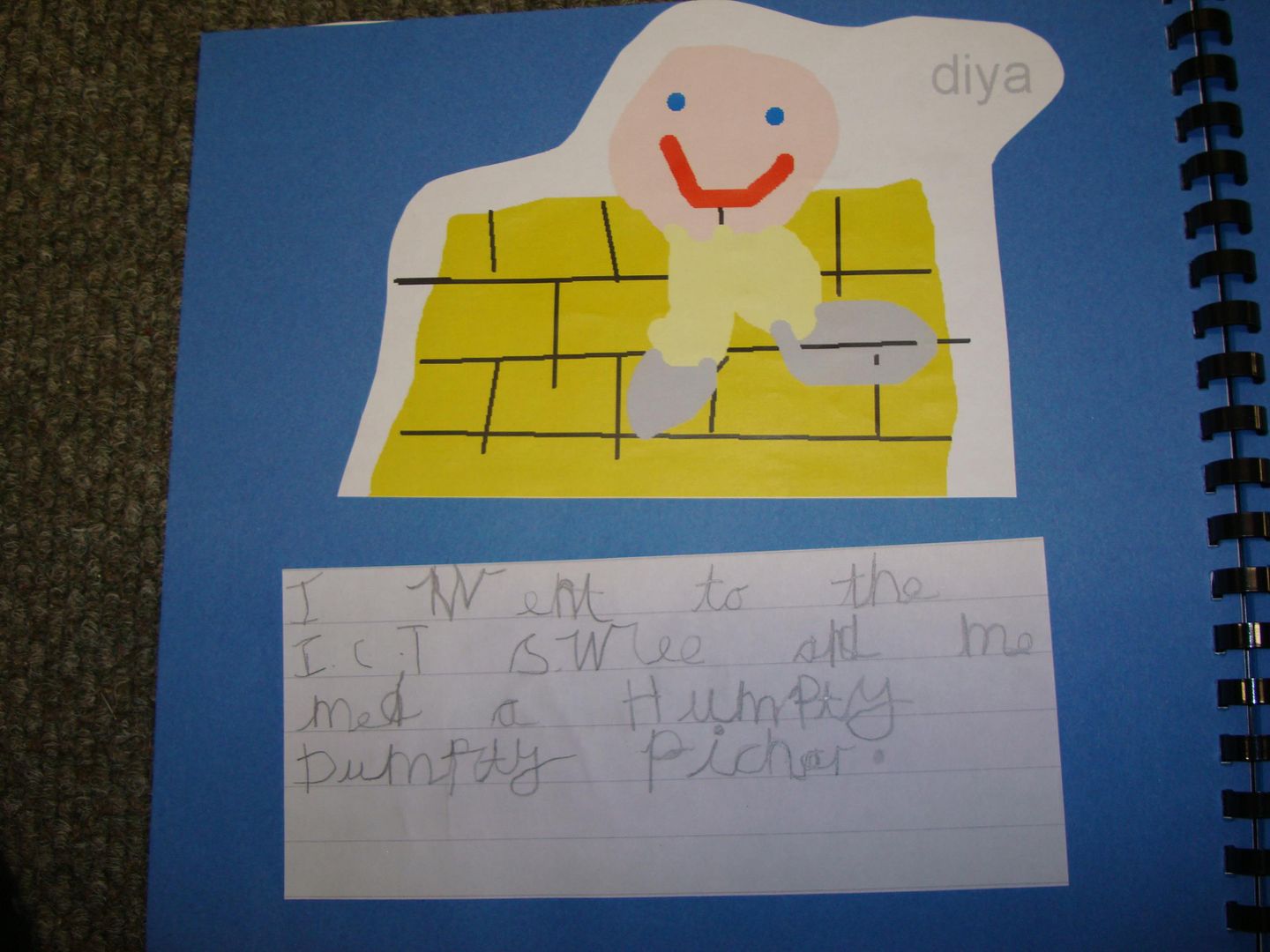 This is a picture she made on a computer. This is supposed to be Humpty Dumpty. She wrote the caption below:
I went to the I.C.T. SWee (suite) and me med (made) a Humpty Dumpty pichar (picture).
Pretty good joined up writing, eh? cursive no less :)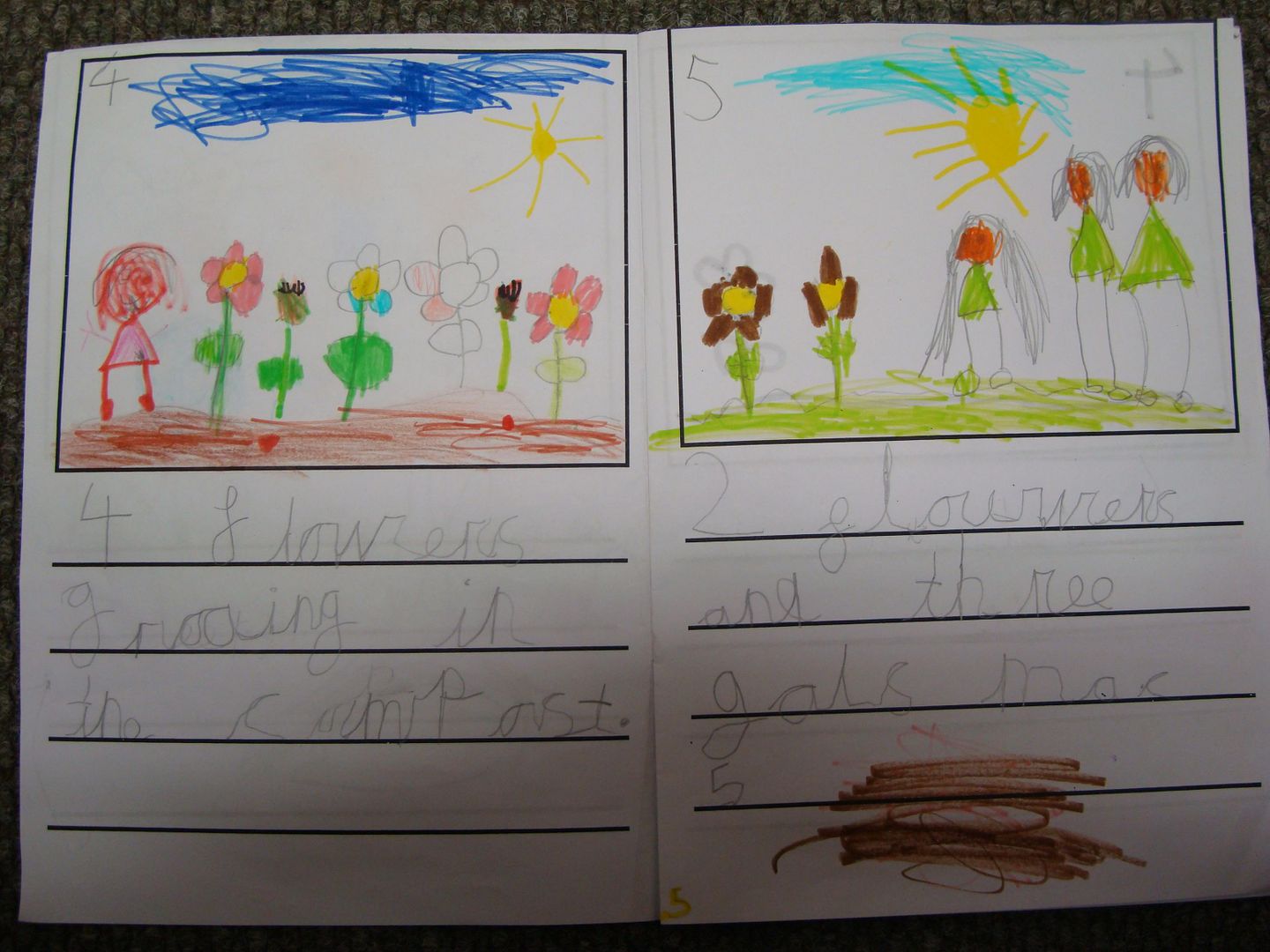 The caption on the left says
4 flowers groaing (growing) in the compost
the caption on the right says
2 flowers and three gals (girls) mac (make) 5
This is an outline of her foot and she has made a smiley face out of it :)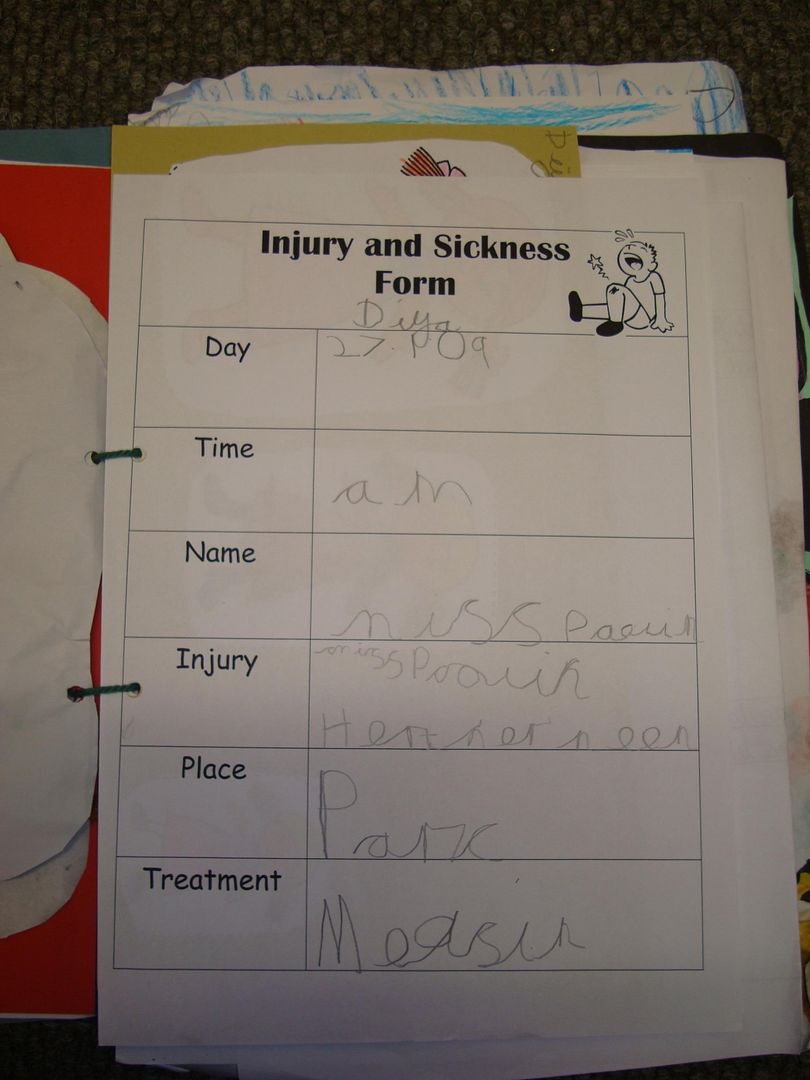 She had to fill out an Injury and Sickness Form, just as a joke. Can you see how she has written for treatment? Its supposed to be medicine, but she wrote it as "Medsin"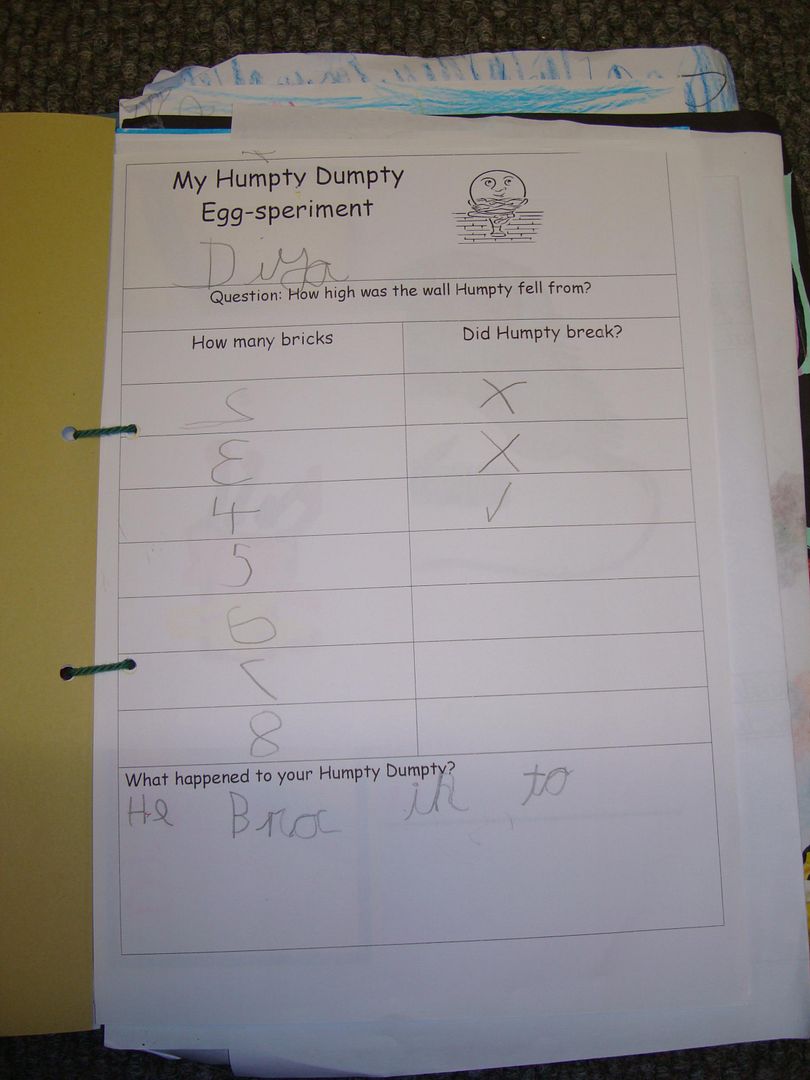 Welcome to having a left handed child. Can you see how she writes the number 2, 3 and 7? its bloody amazing how the human brain works. Also, she writes at the bottom:
He Broc (broke) in to (two)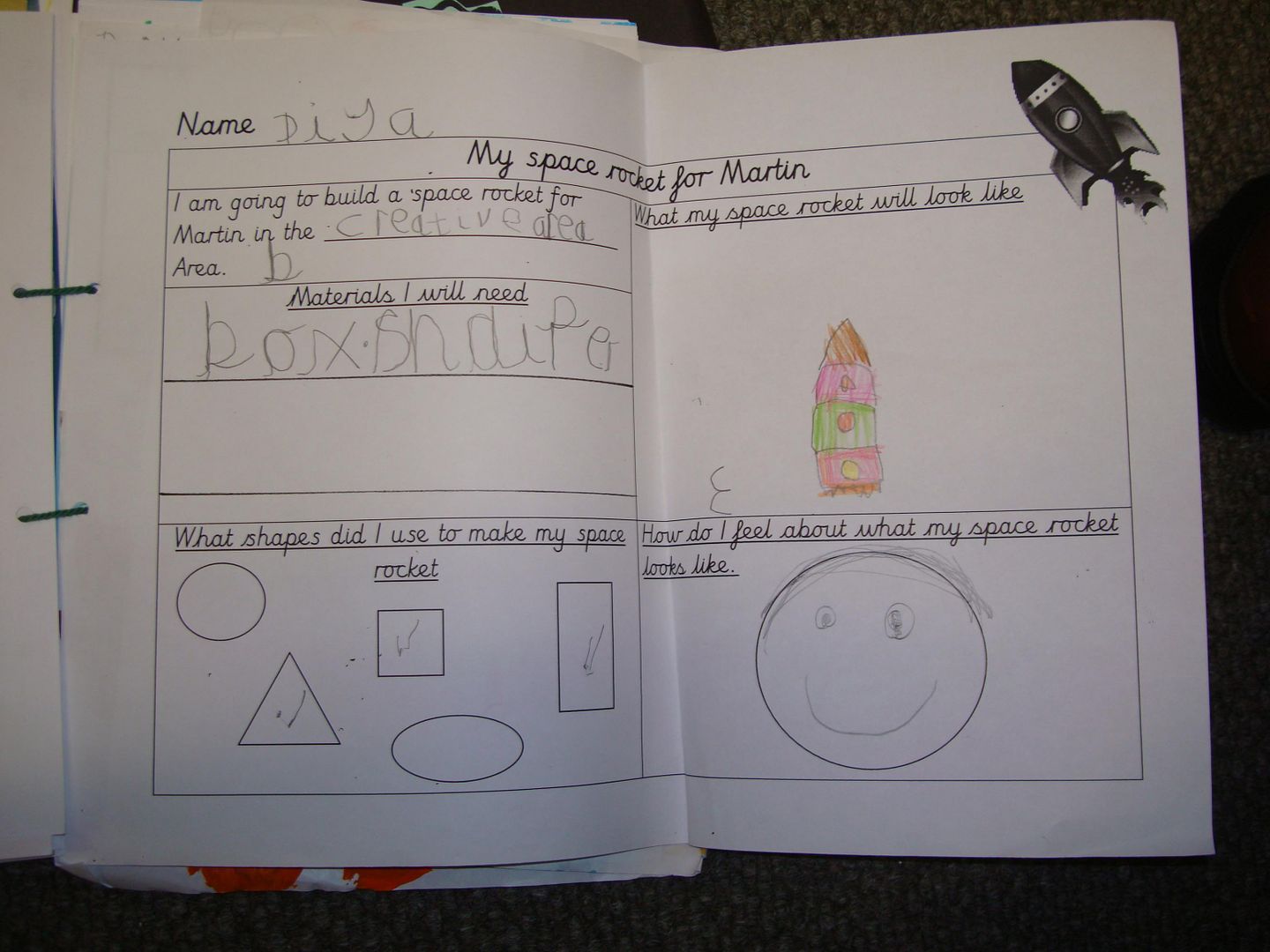 She had to make a rocket and she writes "Box shaiper" (shaper). Dont ask.., lol.


at crismis (Christmas) I sar (saw) sum (some) presints (presents) under my chrismis tree.
Here's Diya and her family. I am supposed to be on the right, then mum, then Diya and Kannu on the far left.


Here's Daddy checking out her work..The chairs are absolutely tiny… but strong, they took my weight with hardly any whining.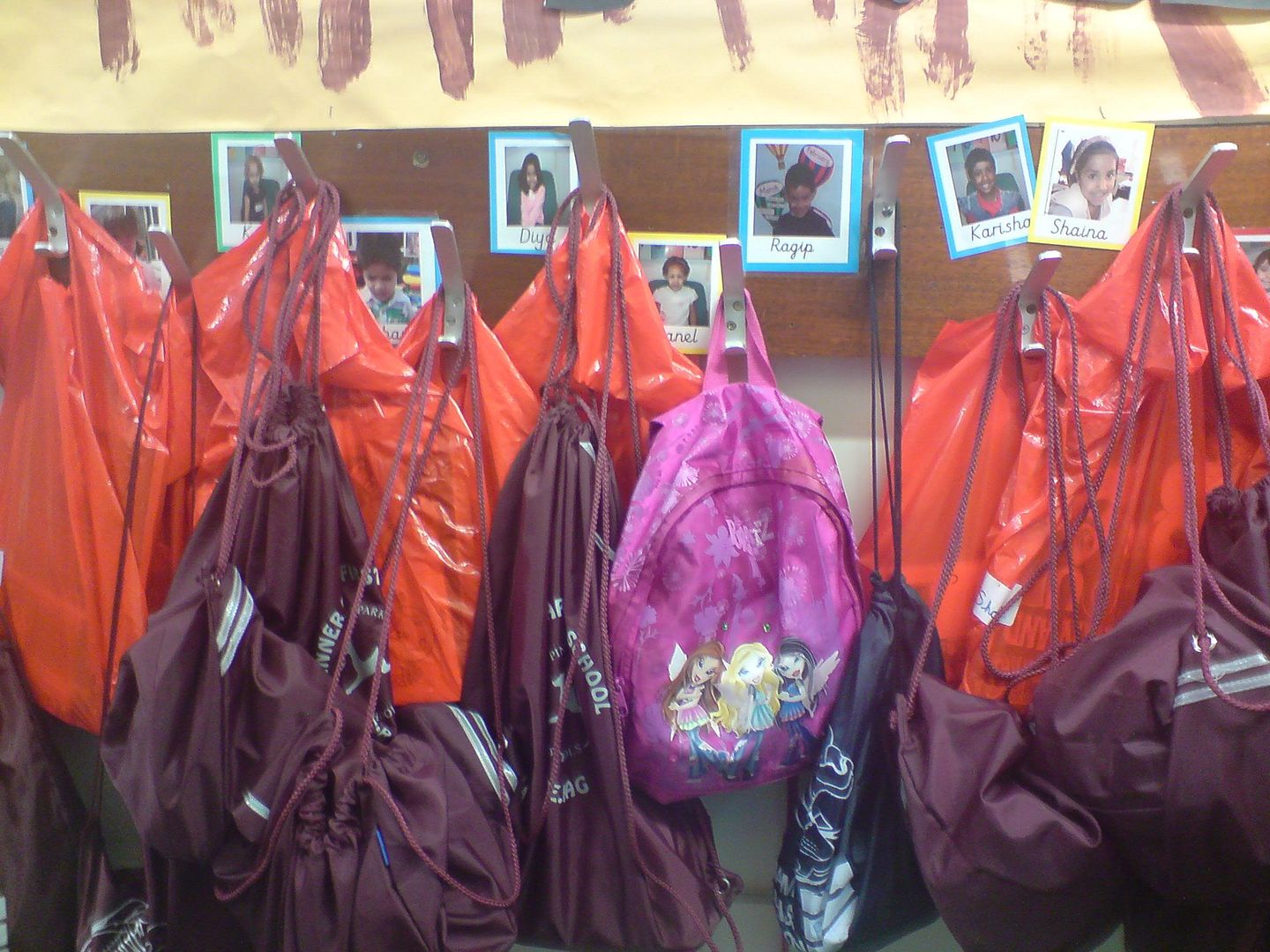 her hook where she hangs her bags and coats.


the current arts wall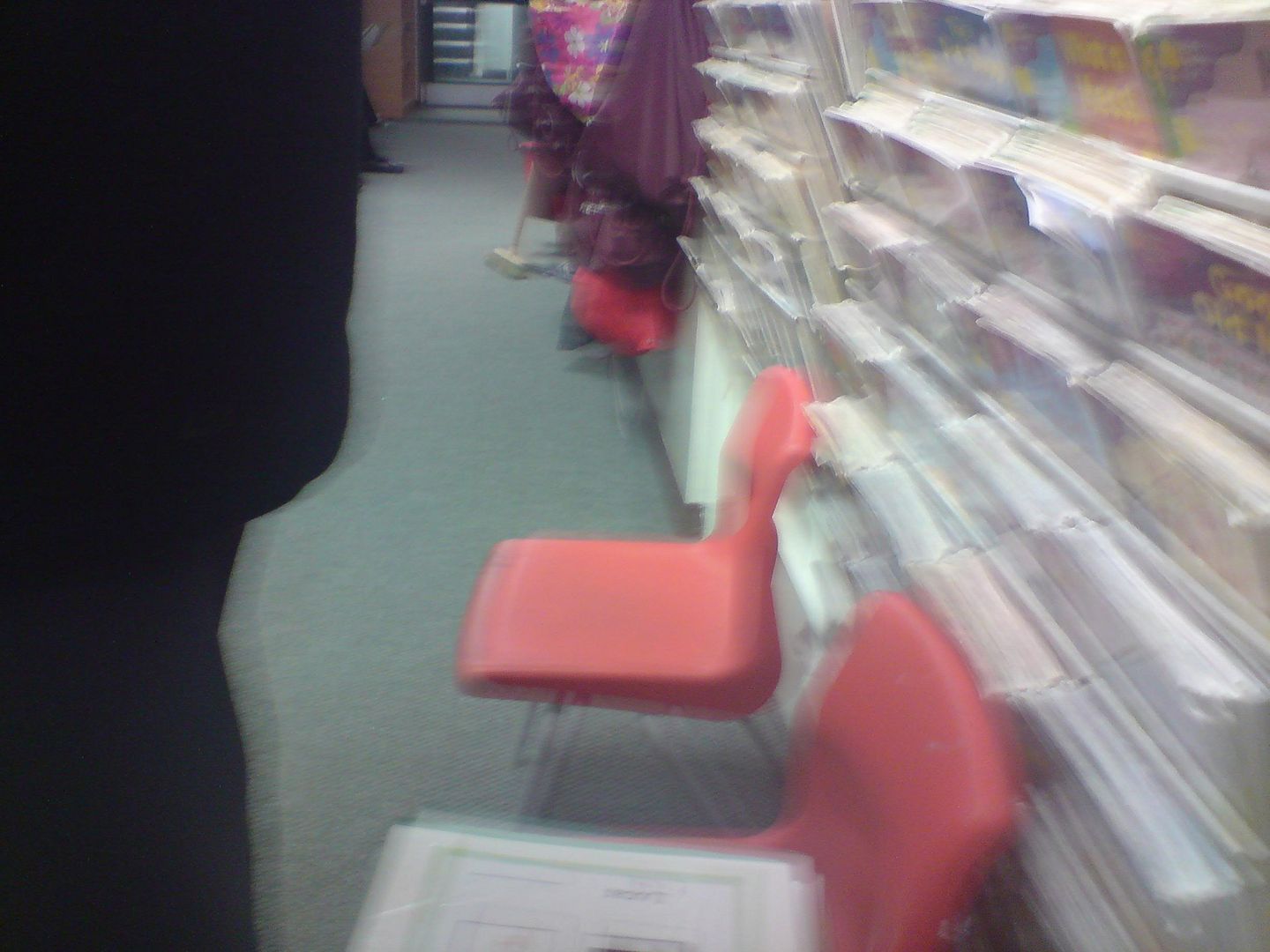 And here's the library, she gets a book every day and she reads it religiously. She absolutely loves reading, but her teacher complained that she does not eat her fruit or meals fast enough. Typical. But she is supposed to be a whizz in mathematics, so she is getting extra tuition to stretch her skills. Same with her ICT bits as well. And here I was thinking she will go into medicine or surgery and be a doctor. Drats, seems like I am heading for two geek cost centres at home..
Full slide show here.