Stayed at the Hilton Resort and Spa place. Lovely place called as Flic en Flac. The name itself sounds risqué and just great :). This part of the essay talks about the hotel and its environs. The conference was also held in the hotel. Obviously I dont have any photographs of the conference itself.
The room was nice, they had got the word welcome written in leaves on the bedspread. With rhododendron orange flowers in the bathroom basin. Nice place. Had sandstone flagstone flooring which was nice and cool, Very nice


This is the view from the balcony, had a nice cuppa coffee while sitting and sipping it.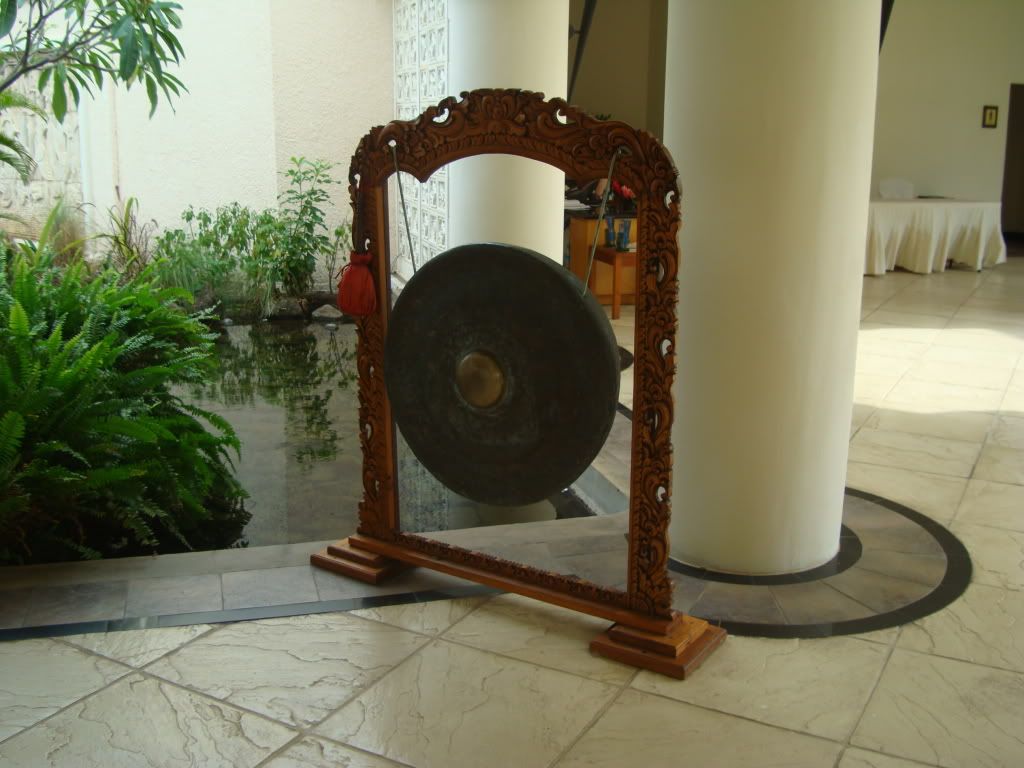 Whenever a guest comes in, they hit this damn gong. Scared the crap out of me when I came in the previous evening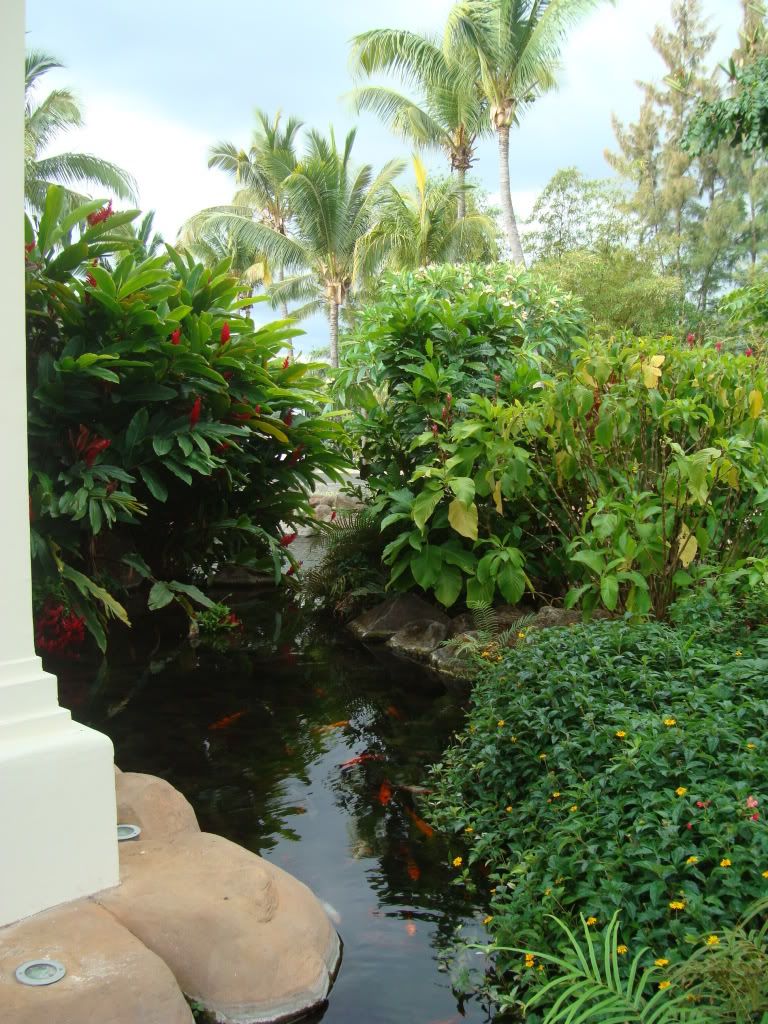 Lovely portico, small pool with carp, vibrant green shrubs. Very nice indeed.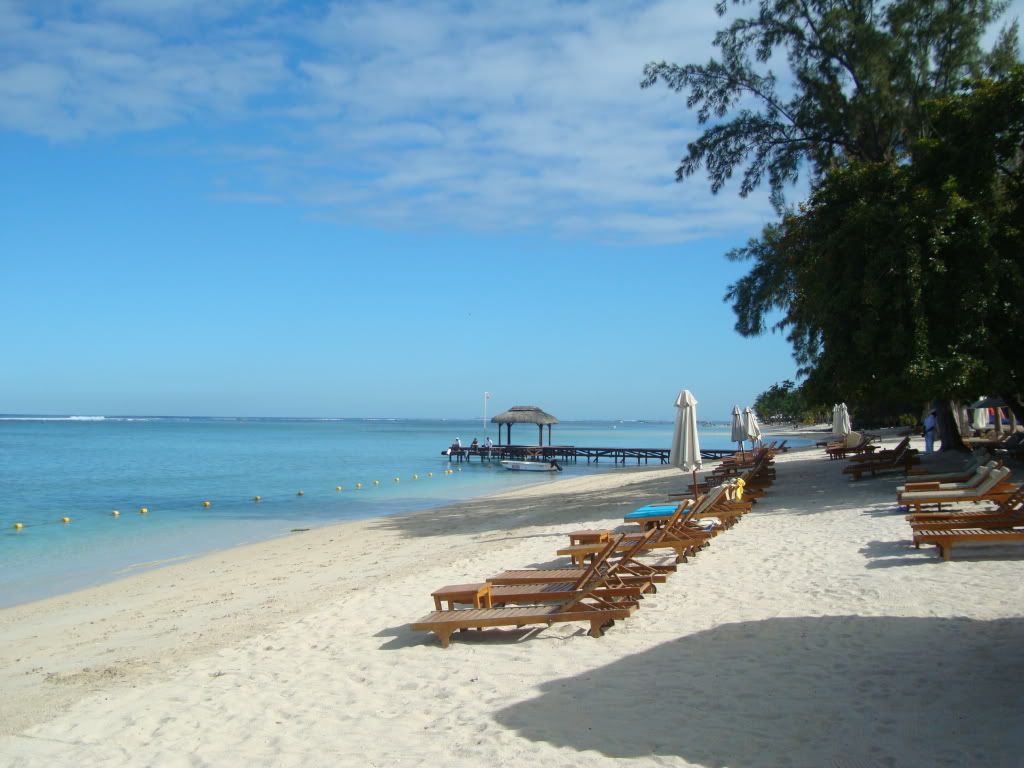 Went around the beach on the first day and took a 180 degrees broken panoramic view :) nice, eh?


Lovely trees, date palms and manicured lawns even with a mini golf course, lol.  


 
A beautiful red headed sparrow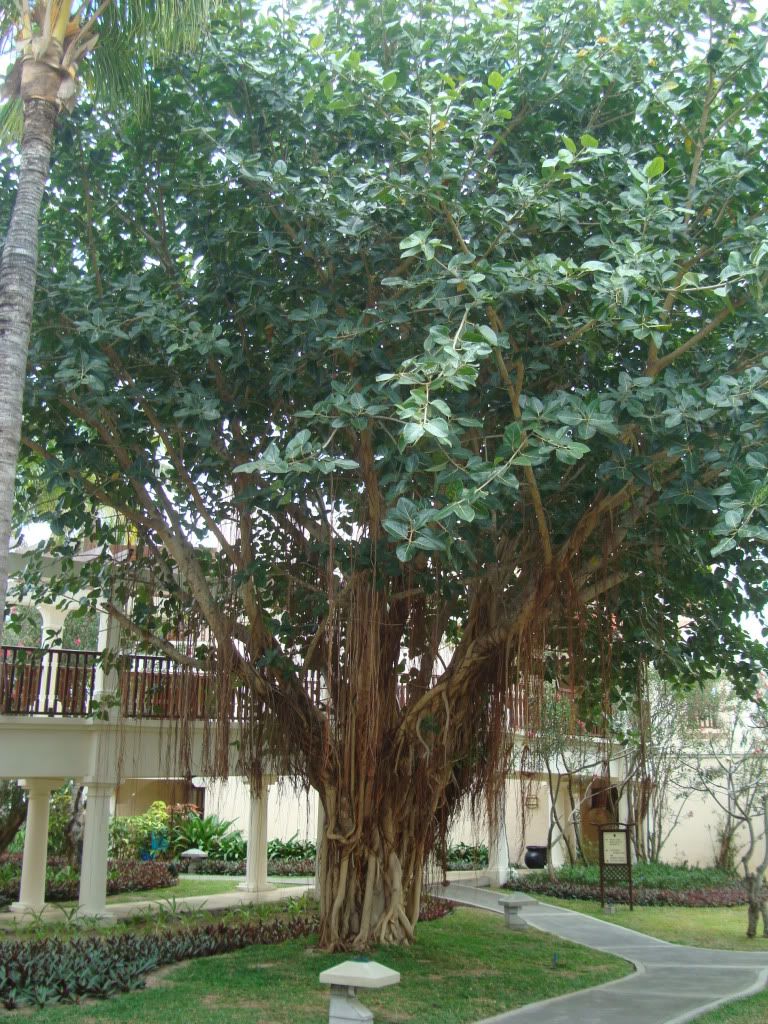 And a banyan tree :) not very impressive compared to some of the big buggers i have seen in India but still they look grizzled and impressive no?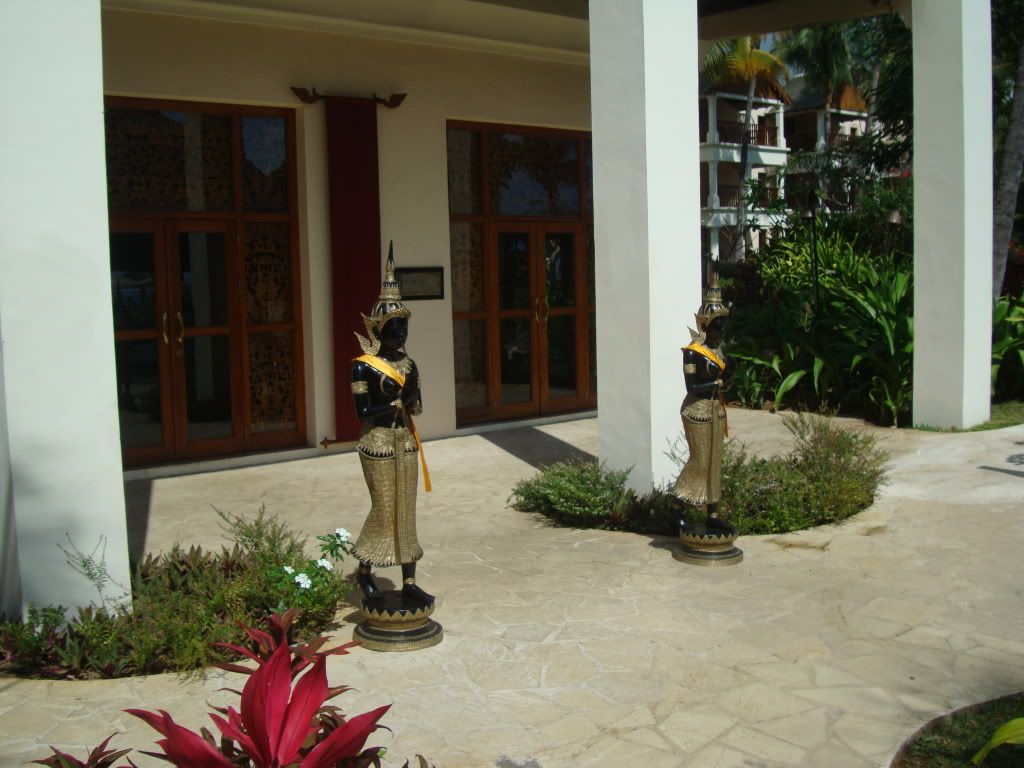 The Thai restaurant. I didn't get a chance to eat here but its supposed to be pretty good I understand.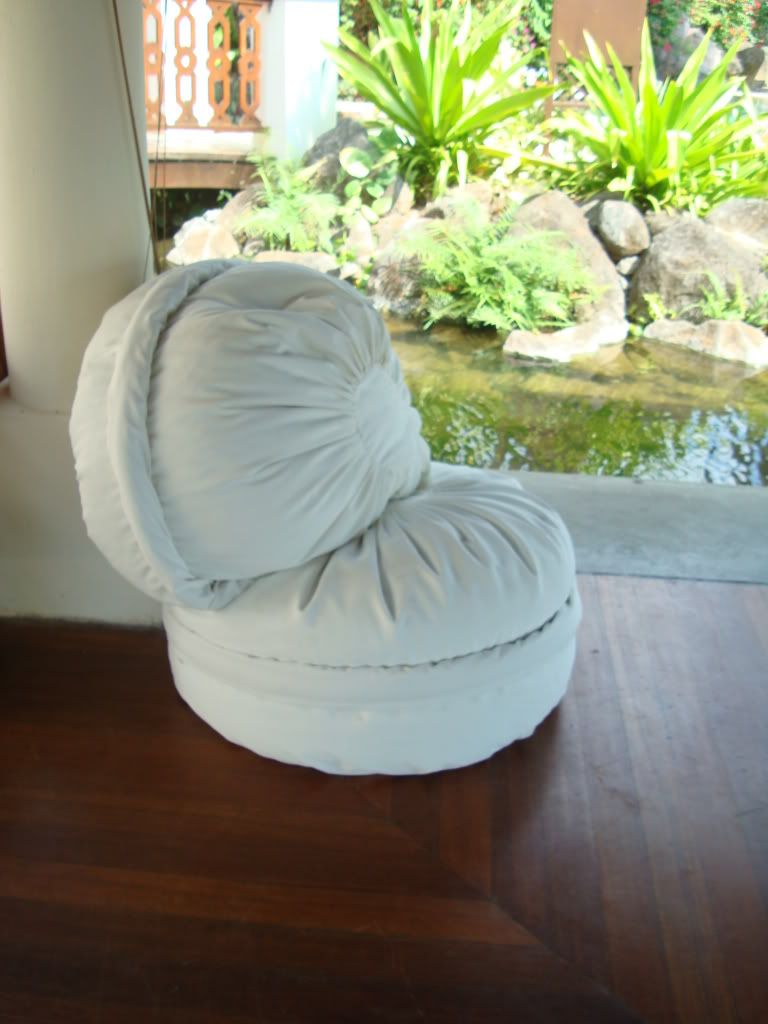 There is a small gazebo in front of the Thai restaurant which is simply lovely, surrounded with pools and shrubs, overlooking the swimming pool.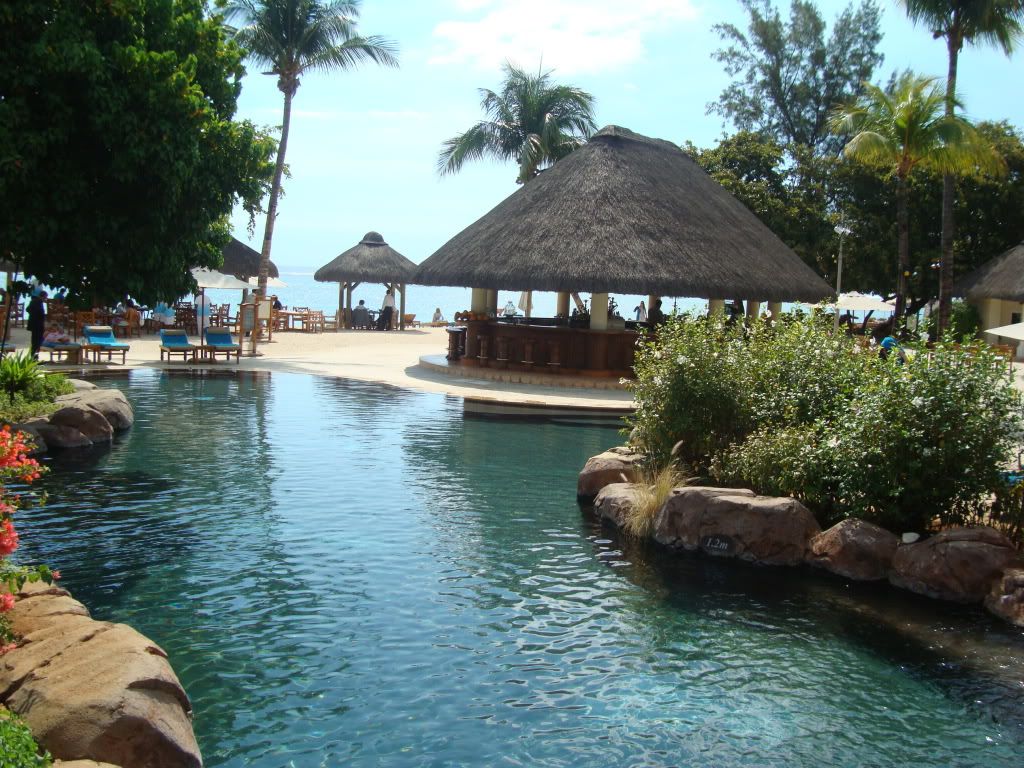 Here's the pool, cool, eh? looks so nice and peaceful.
  

The flora in the gardens were lovely, look at the waxy beautiful flowers. See the full slide show given below to get the full impact of the flowers. 


Guests come and leave behind books. Quite an interesting selection there, from all kinds of topics to all kinds of languages, I noted 10 different languages. And you sit and read and see this view in front. Good or what? what a great place to sit and read. The ceiling fans were the bestest, amazing flower shaped fans. Now why dont we have more of this in India?
  


  
A lovely place on top of the breakfast restaurant to also do some more of the reading :)


The beach bar


  

This is the pool. Very nice.


The hotel has a jetty / dock out into the sea where you can sit and paddle your feet. Sitting on the dock all day? what a life. 


The jagged volcanic mountains in the distance


Heh, the mobile phone mast disguised as a palm tree. Very nice. 


 
And they had rolled out the red carpet for us :D

Spending some time on the beach :D
I also managed to get hold of a book of essays written by various luminaries such as Samuel Clements in the early colonial times. Will put in a separate essay on that. Next one is the sunset cruise set of photographs.

Here is the full slide show.