I was invited by the Government of Mauritius to participate in a conference. It was just a 4 day trip and in hindsight, I would have refused this honour, because the journey itself was too long. Still, anyway, its done.
The immigration landing card shows a dodo, heh. Nice one. Although I am not so sure what it signifies, that I will be extinct if I land? heh.


The forward looking camera on the plan shows the runway on the in-flight entertainment screen.


 

It was evening when I landed and the view outside was brilliant. Scudding clouds, with misty green mountains in the distance with crystal clear air in the middle with that lovely tropical green.  


As the sign says, Welcome to Paradise :)




While waiting for my car to turn up, I snapped these pictures. Lovely little airport.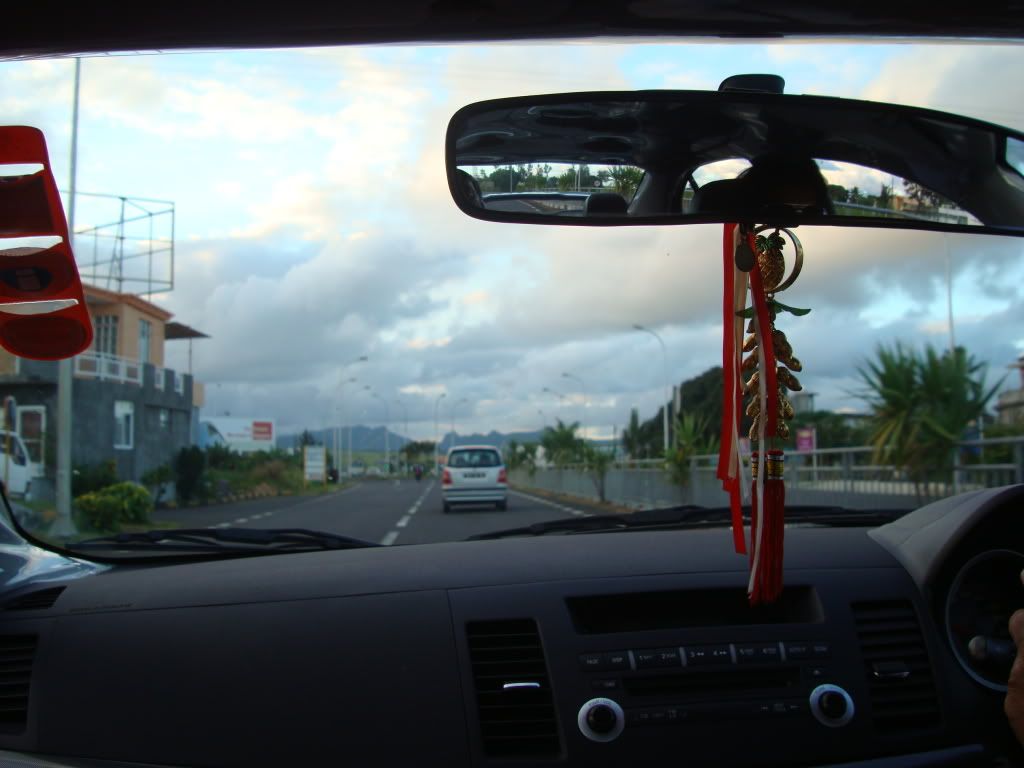 Sugarcane fields all over the place


the vista was very nice, very peaceful and calm. Had to drive almost across the island to get to the hotel from the airport. Took almost an hour and this was in the middle of the rush hour.


Rush out in paradise :) very nice infrastructure.


Apparently quite a lot of Indians were sent to this island as exiles, either for political or criminal reasons. Almost 60-70% of the populace is Hindu Indian, rest being Muslim and Christian. 


The last 2 digits of the car's number plate signifies the year it was registered. Given that everything is imported in this country, cars and everything else is bloody expensive!


The sunset. The red glow reminded me of the sunsets in Hawaii which i saw many moons ago, but at that time, it was because of lava flows, lol. Thankfully this time it was just the sun.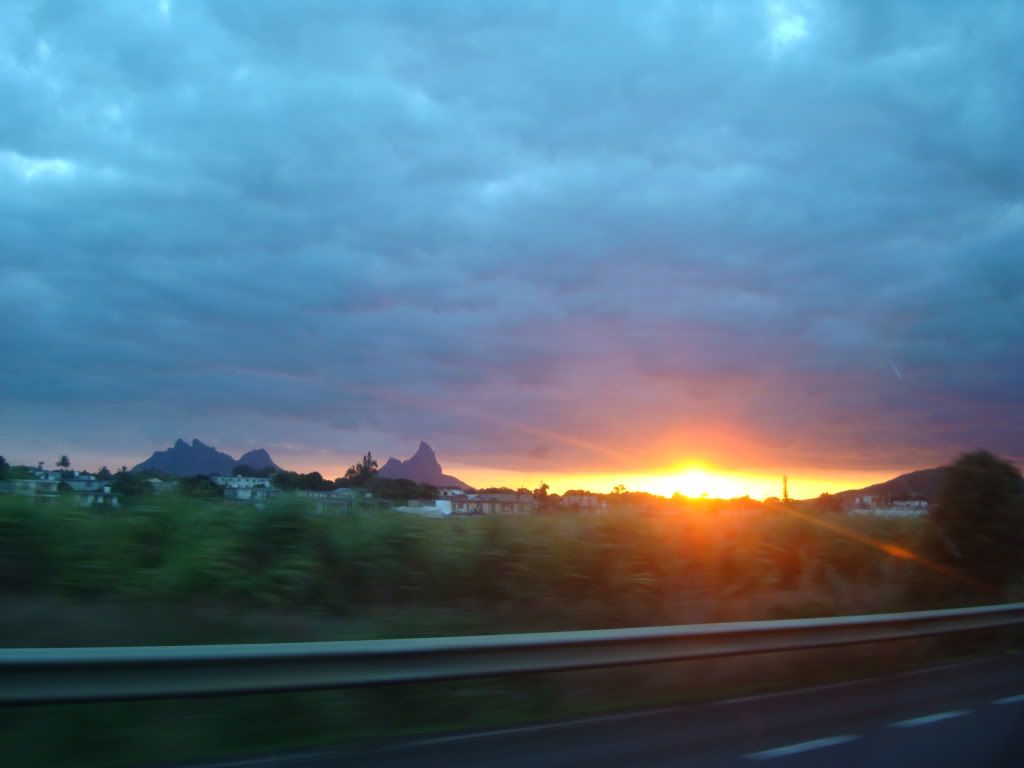 I really had problems here. Damn Marmite and Cuisine does NOT go together and I definitely dont want Marmite anywhere near my pastries. Damn French.


And Zorro is no longer in Mexico, he is in Mauritius running a shop with his sons :)


By the time I checked into the hotel, it was already dark.




Very dark and I was bushed, I wanted to hit the bed, but that's for the next post.