I have to admit that Tintagel disappointed me a bit. I was hoping for a bit more but then I suppose the wonderful vista's more than made up for the lack of walls and stuff. oh! and by the way, we had the most excellent Cornish pasties at Tintagel so that was good as well
We didn't go down to the castle proper as Ma's knee was hurting badly so we just drove into this hotel and peered at the castle from a bit of distance. I took these photographs from the hotel car park so apologies if you were hoping to get some close up's of Arthur's crib or something.
Apparently Uther Pendragon, King Arthur's daddy, got transformed into some other chap by Merlin and he sneaked into this castle and had his way with his mum who was married to this other chap. Hence Arthur was born here. Ha! likely story, Arthur's mum tupping with the guest more like it. Here is the slideshow if you don't want to read the whole commentary stuff, with some more pics.
The headland on the left with what looks like a stone church.


Panning right, you start seeing the start of the entrance to the ruined castle, see the steps?


The path then move into the castle proper


then you have the main castle walls starting with the path inside. Can you imagine the views over the sea? brilliant.


And then the cliff drops off and then the next headland starts, with the stairs into the second headland. Good thing I didnt take Ma there, eh?


The second set of walls begin.


The end of the second headland with loads of tiny pathways and tiny clearnings.


The second headland in full in the setting sun.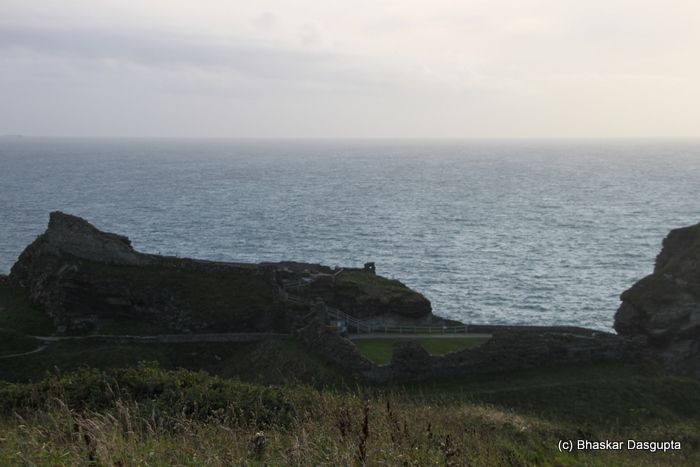 A closeup of the first set of walls and the upper stories.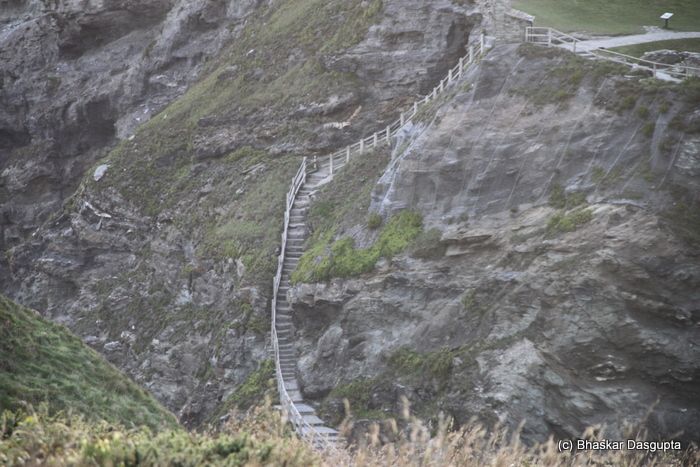 The steps to the second headland. Craggy place! But must be a good place to defend


Panning right, the side of the Camelot Hotel.


Moving to the right of the hotel, here's a view of the rolling meadows


An outcrop in the north side of the bay


The Camelot Hotel, very posh place..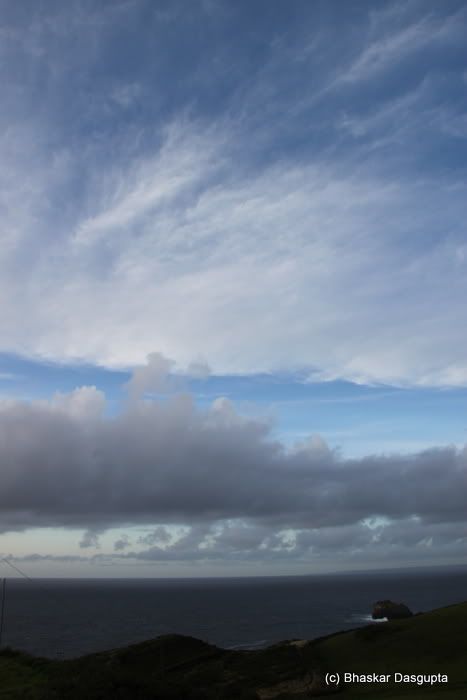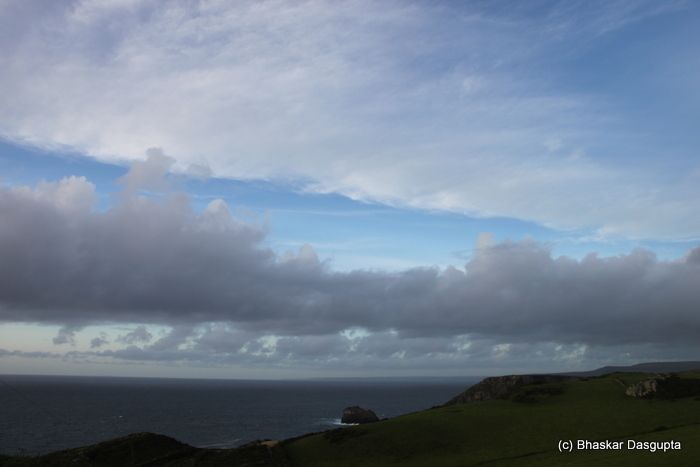 Two rather dramatic views of the evening.