I think a man has to teach his progeny about many things. Here's one list. And here's another. But they all forget one of the most important things, how to recognise and drink single malt scotch.
so it was with pleasure that I noticed this…one of the reasons for coming to Scotland was to make sure that the eldest cost centre understands and appreciates it.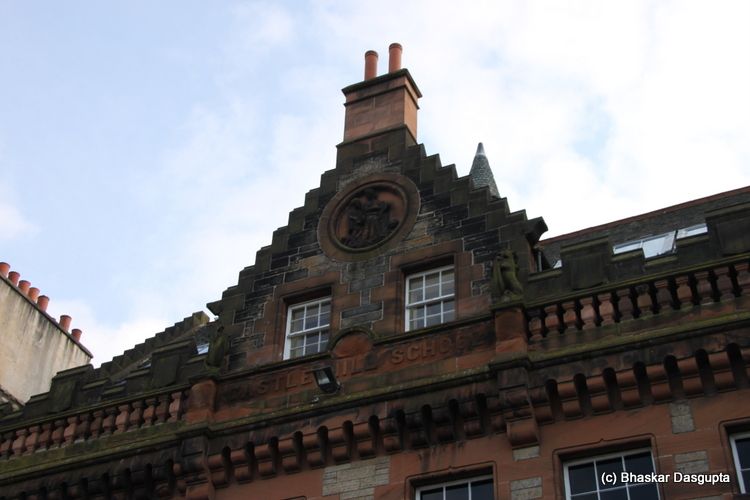 and so this place is hosted in a school!
just at the beginning of the Royal Mile.
ice photographs..
there is a ride! a RIDE!
we clamber on.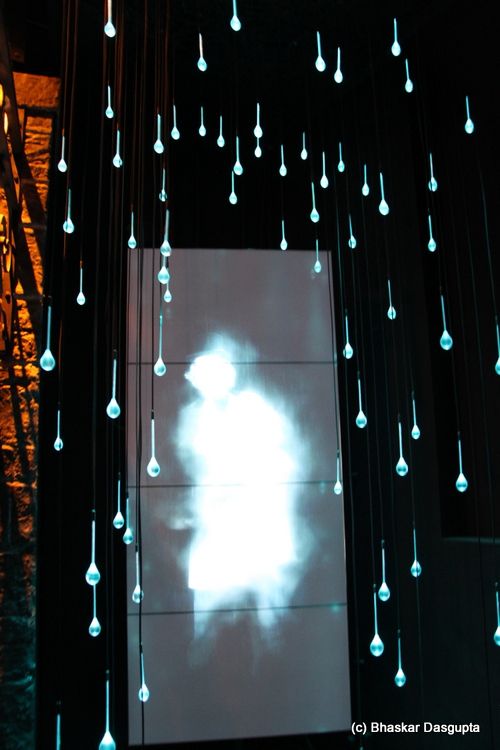 cant take photos properly…but there's this moustachioed ghost..and the water..
and then the distillation
and then the bubbles
and then the casks
all kinds of info about casks…
stuff you need to make proper casks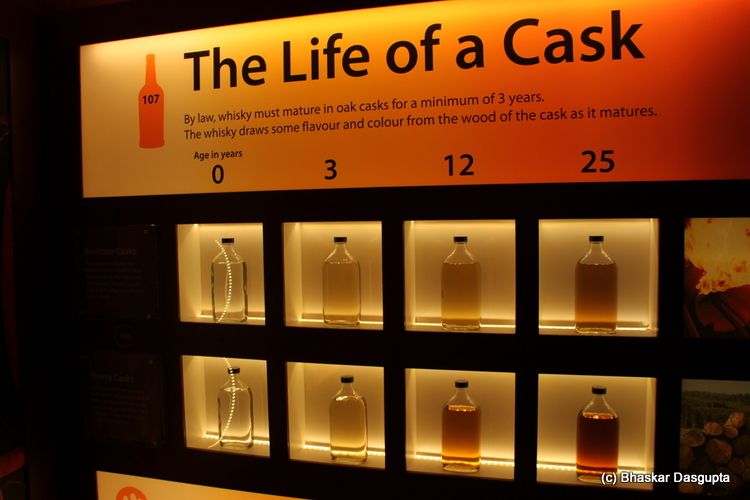 nice one.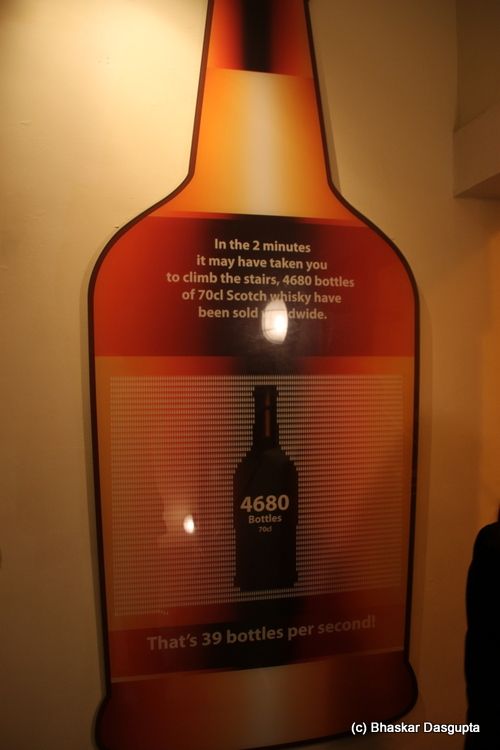 that's a large amount of scotch
and then a summary…
we settle down for a wee dram
with the proper equipment.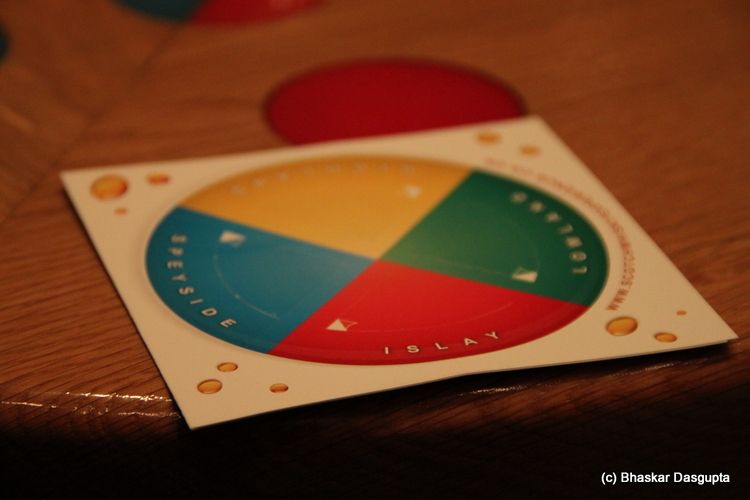 and this sniffing piece, you remove each quarter and sniff the aroma of the types of scotch.
while you get lectured…and then you move into the holy of holies…a place where there are thousands of bottles.
Kannu testing out his wee dram…look at the concentration!.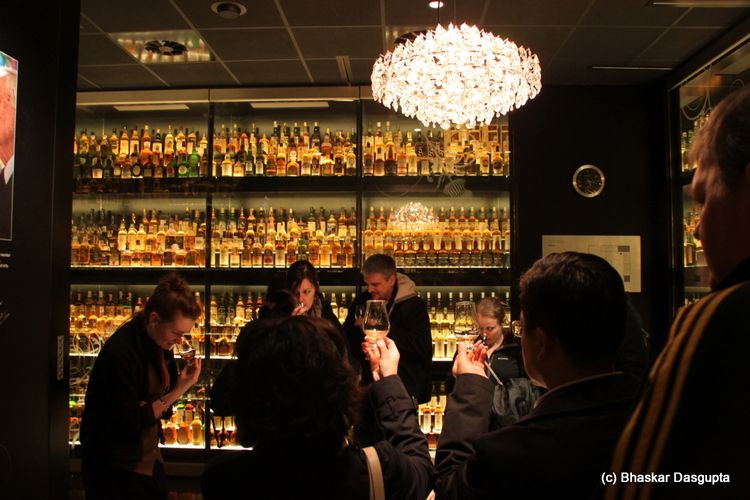 testing it out a bit more.
and then we pop out where there's another bar…with more sodding bottles, sighs.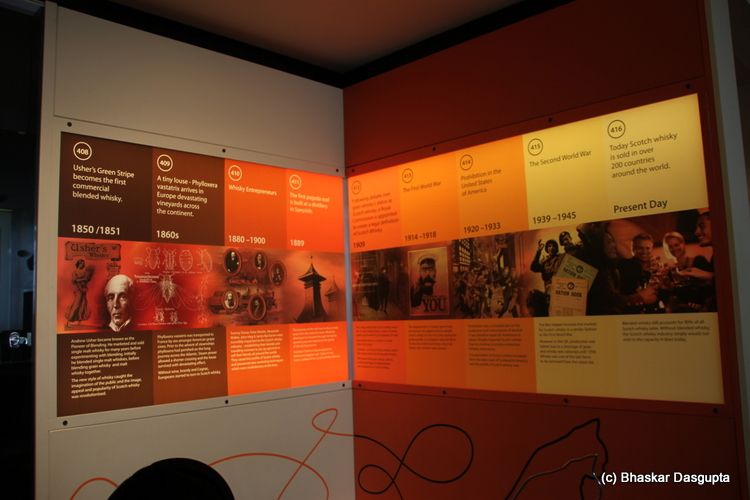 More history in the making.
I don't think you are bored yet, are you?
Peeking out of the window
Gosh, there's poetry for you.
Here is the full display case, amazing, eh?
And just in case you didn't like that, there is a full bar on the other side…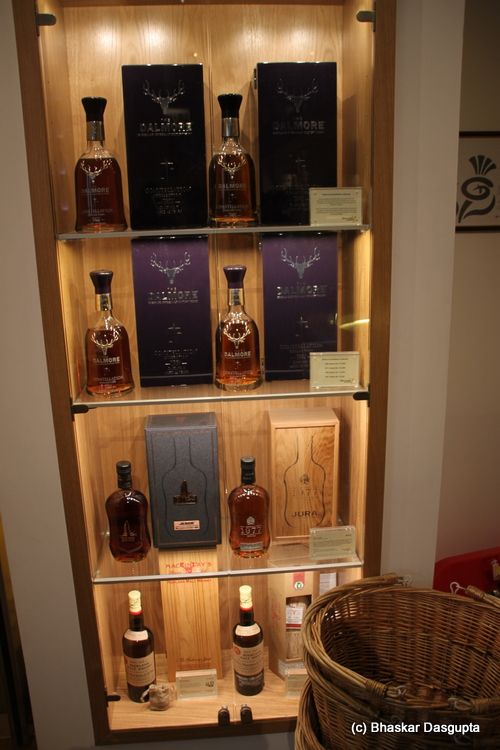 one can, of course, purchase some more in the gift shop if one so desires…I just took the photographs and will wait till I finish off my home stock..