So I had a bushel load of points so decided to cash them in and pop up to Scotland.
So I stop at the obligatory border crossing, to see the flags flying, lovely fields and then a little house on the prairie :P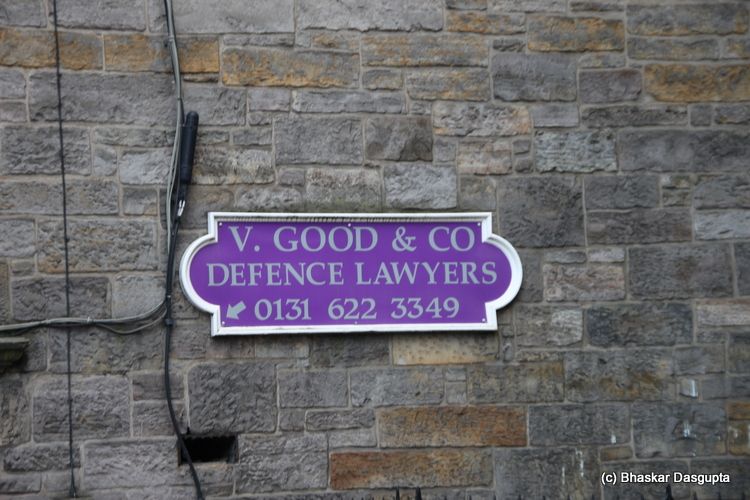 That's good to know.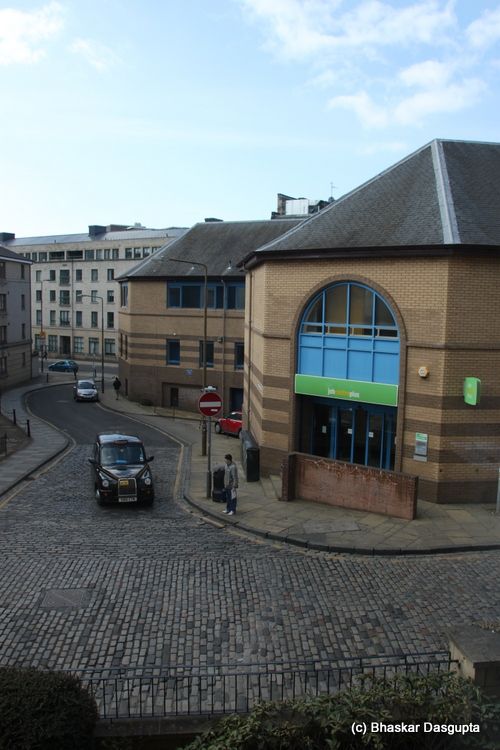 View from the apartment. We head out for a walk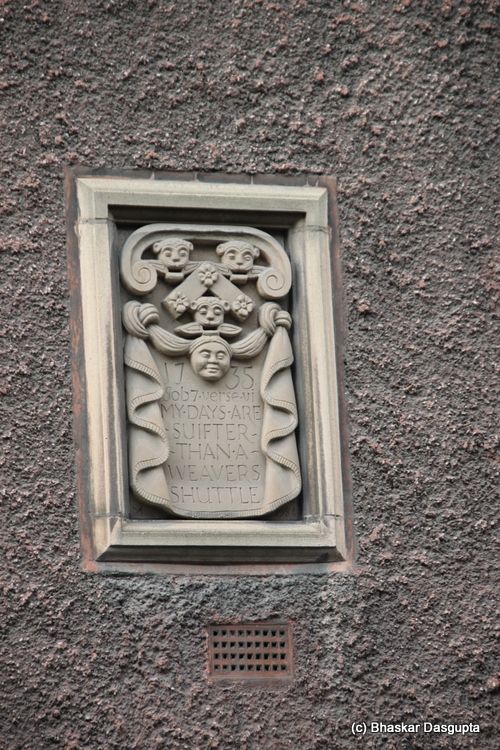 quite a curious little plaque on the wall
A lovely row of steps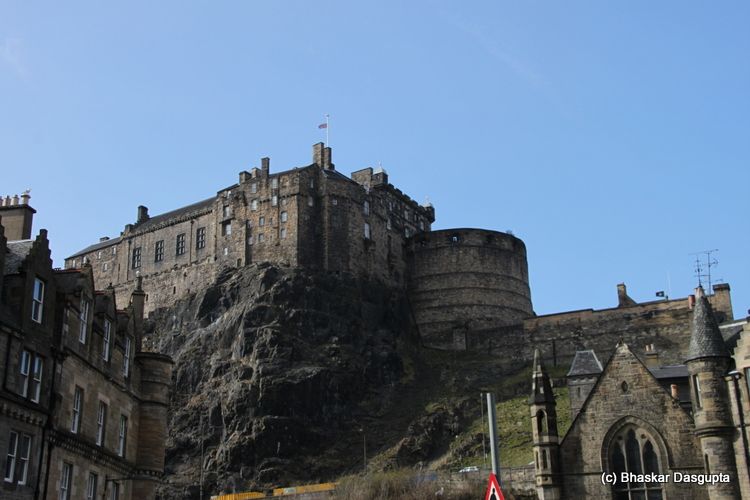 And there's the castle
And spires
And chimneys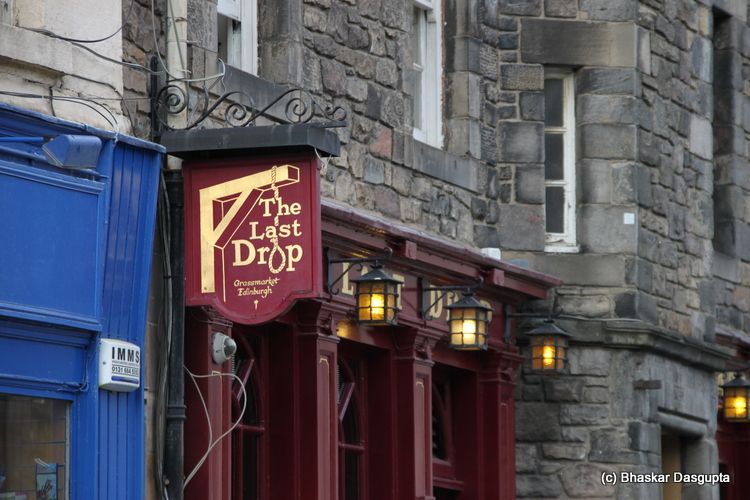 Lol, nice name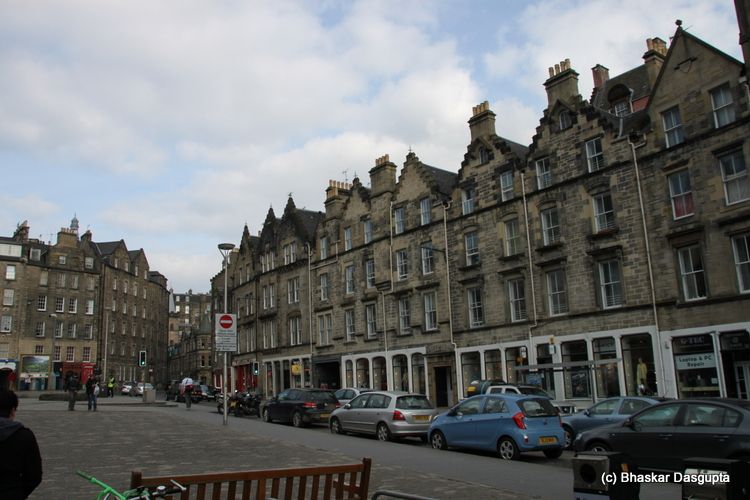 traditional Edinburgh..
We move up a side road which is curving and looks quite interesting.
a boarded up door with a table and chairs in front. How wonderful, how many people have ducked their heads and passed through these portals before it was boarded up?
A lovely lovely pair of railings, ironmongery and a lovely door with beautiful hinges
I've found the answer…
Hmmm, i wouldn't mind having a tour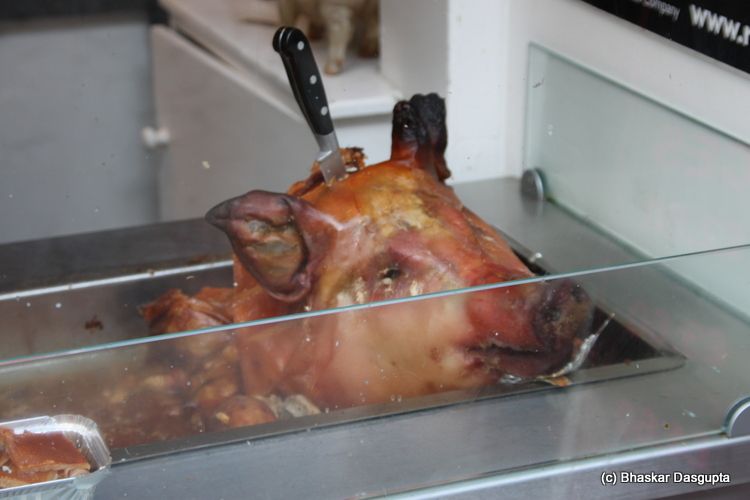 the pig is looking very happy with a knife stuck in its head..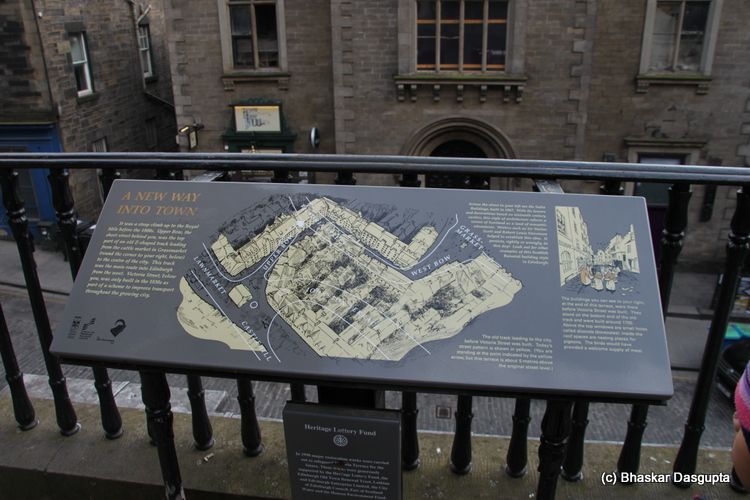 We go up a flight
Nice little terrace, but the stone and tall buildings does make for a sombre mood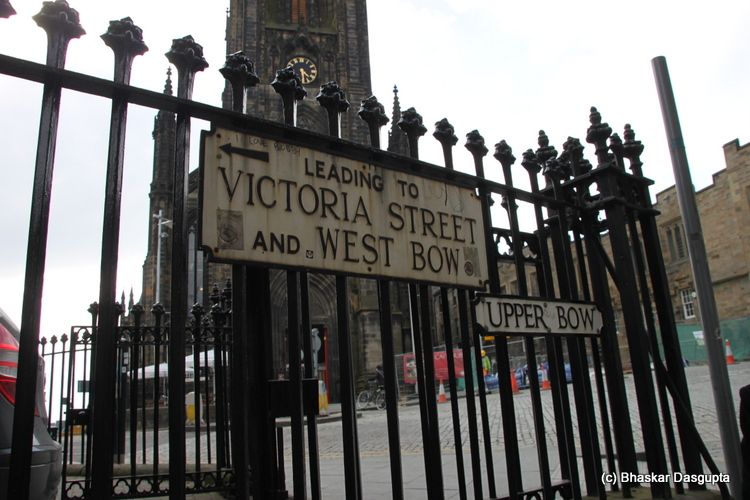 We are up at the upper bow
this is no longer a church, I am afraid
this is a lovely lovely door, beautiful..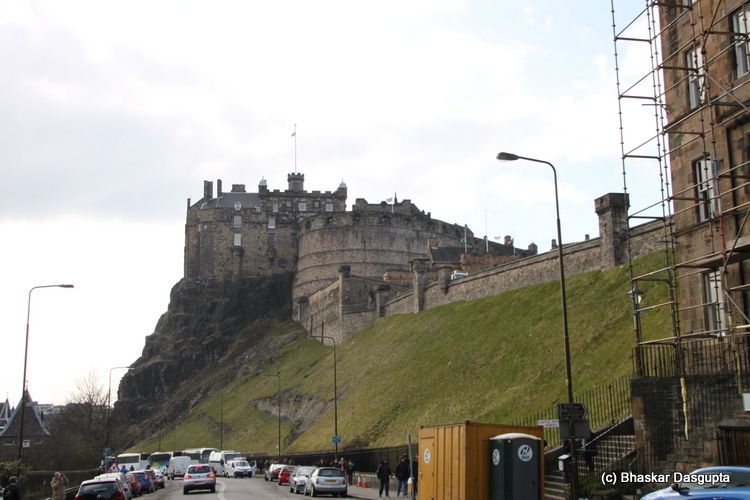 Another view of the castle
So Patrick Geddes stepped down here? Fascinating fellow. An interesting connection to India..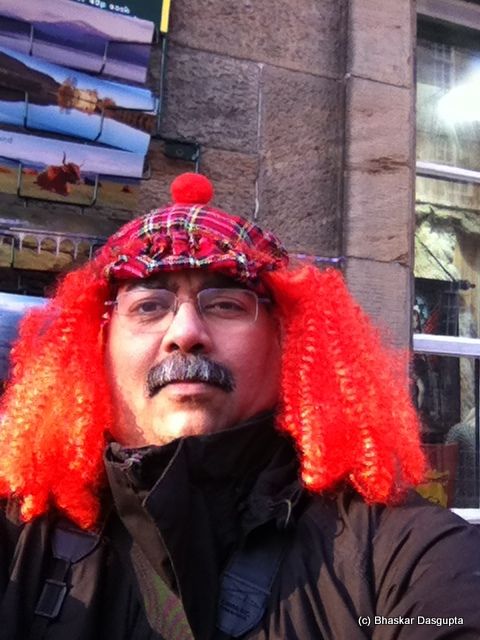 Very Fetching, don't you think?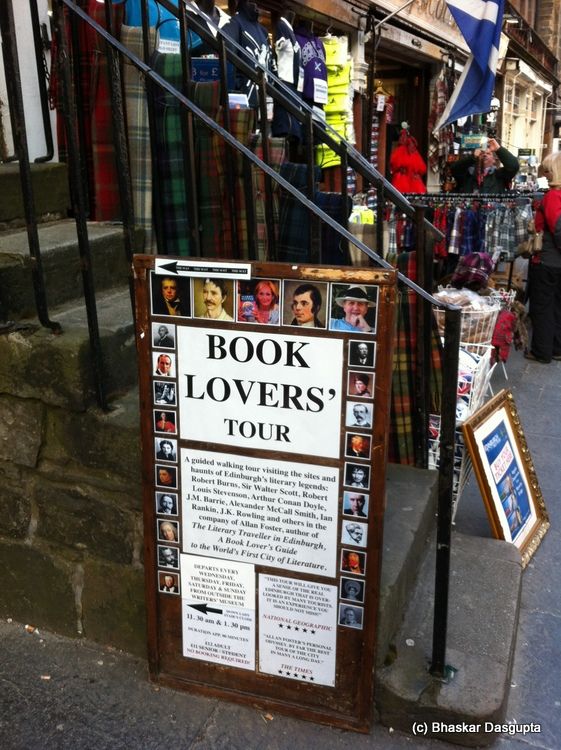 Oh yes please but the kids started such a cacophony that I dropped the idea, sighs, bunch of philistines I am having in my house.
The Royal Mile is full of these little courts which open up into courtyards with tall houses. I tell you, touch the stones and hear them speak
Coming to the end of the Royal Mile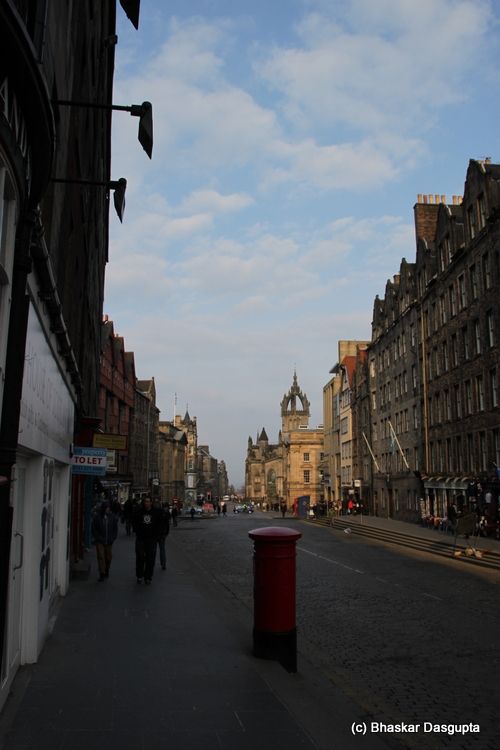 Looking down Lawnmarket
And one of my hero's….Adam Smith, what a man.
a cute set of stairs…lovely lovely, and it has been repaired so many times, i counted 3 sets of repairs, so if stone steps got worn away!!! man o man..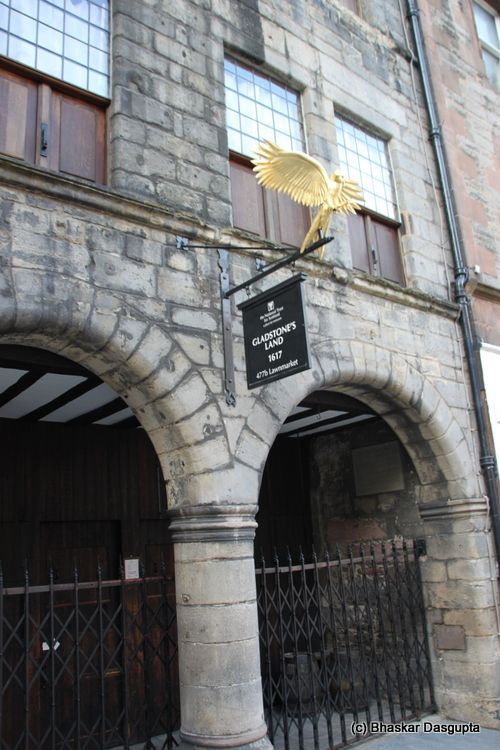 that's nice
And a writers museum, oh joy….unfortunately closed at the moment.
old Robbie Burns is all over town…
quotes on the floor…
What an extraordinary door.
The architecture is brilliant, just imposing..Greco roman style and a mis match hodge podge style which really works.
this would've been so imposing back in its day, heck, its imposing right now!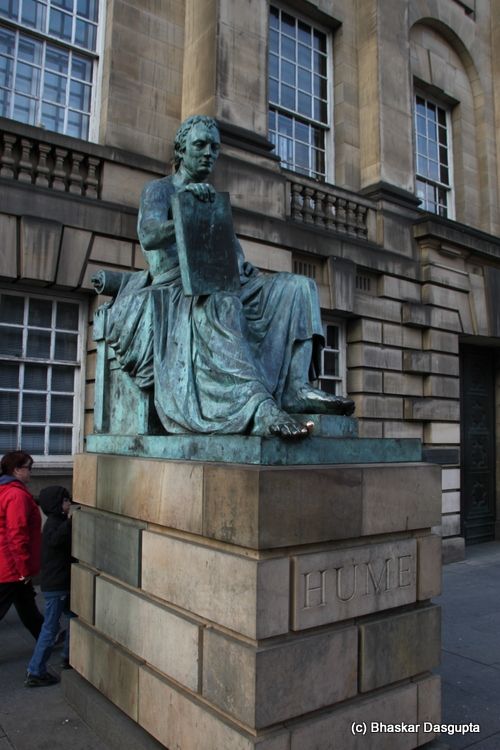 And here's another great man. Enlightenment in the UK emerged from Scotland, something that the rest of the UK will miss terribly if Scotland goes its own way
An ancient wellhead…fascinating story…
the cathedral
One of the most amazing bronze statues I have seen, the workmanship is exquisite, seriously brilliant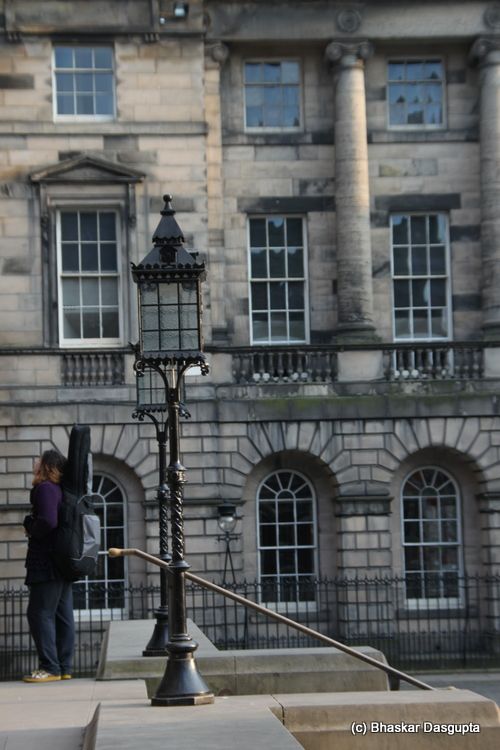 The cathedral is beautiful
I find these empty plinths very interesting…fascinating…what did the architect dream about? what did the builder want? how about the archbishop? why is this little set of 2 niches empty?
beautiful cathedral…but that's for another day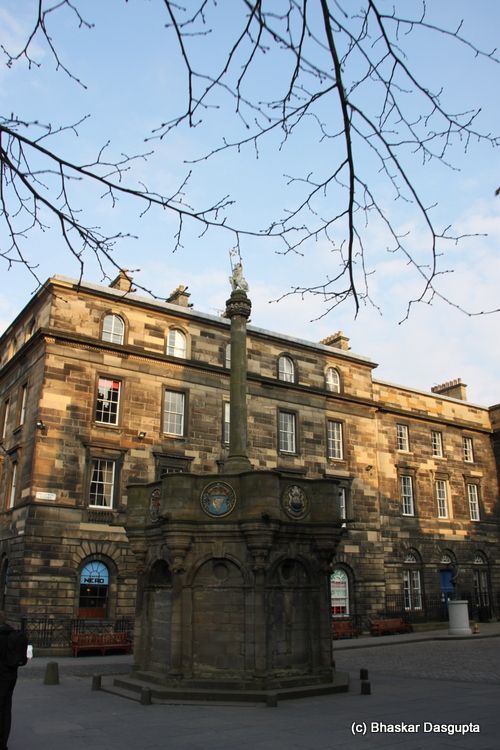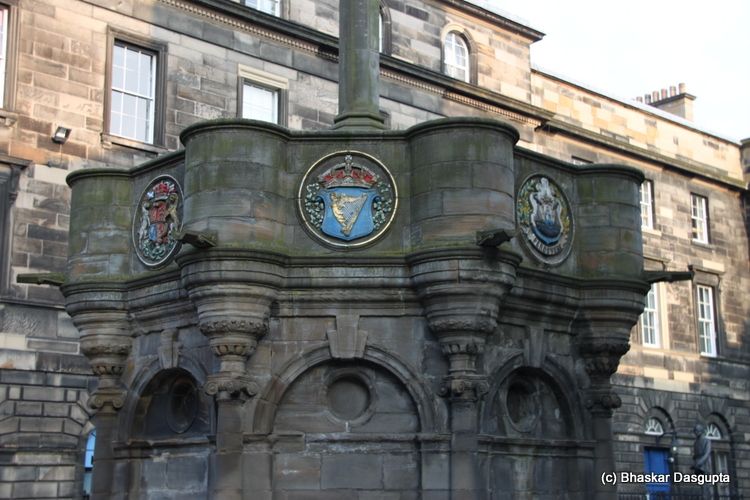 a lovely fountain…defunct of course but should have been an imposing sight when it was active..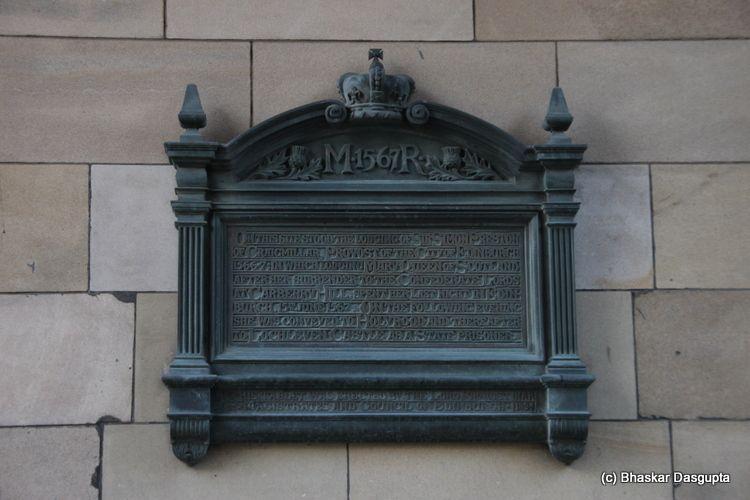 the history around this area is extraordinary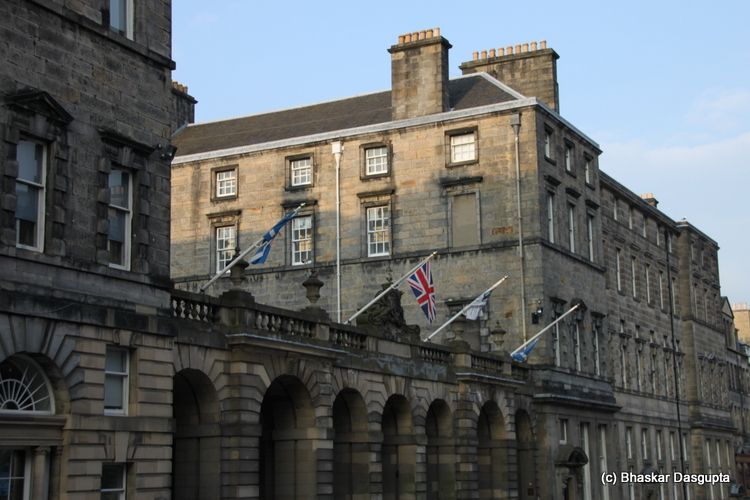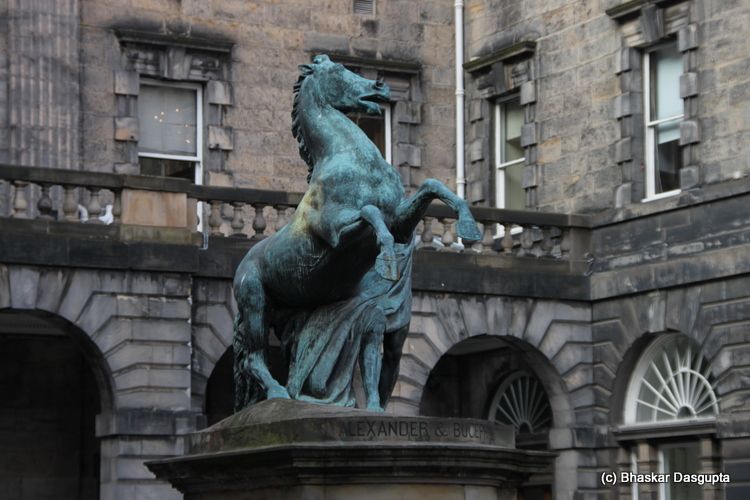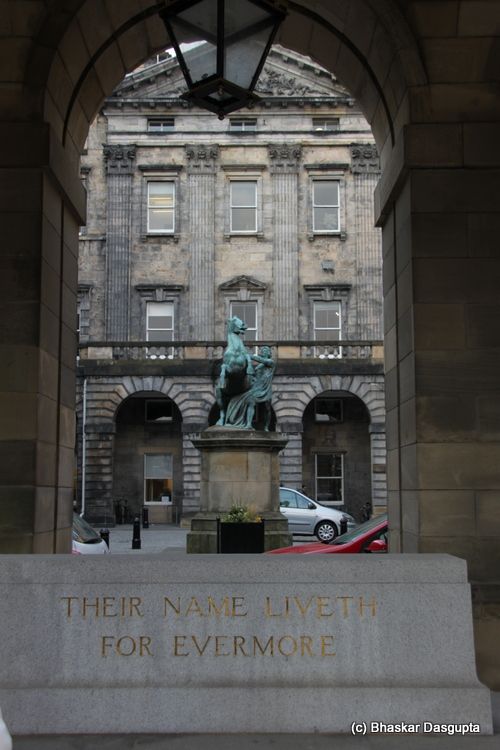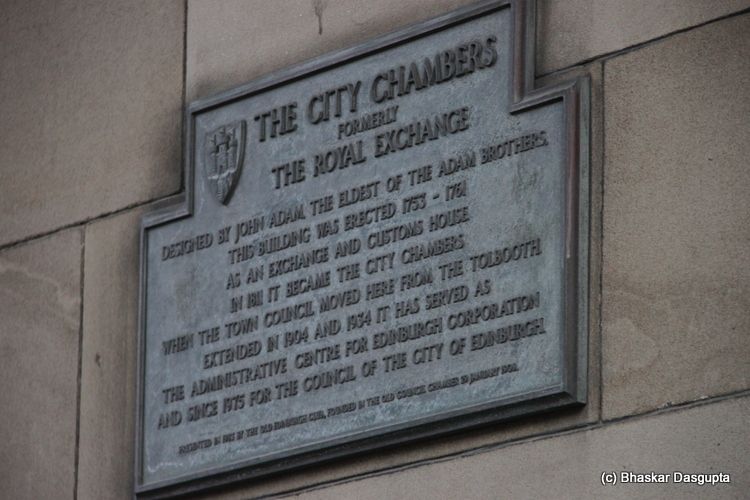 a lovely old court here
Here's the old man again, Adam Smith…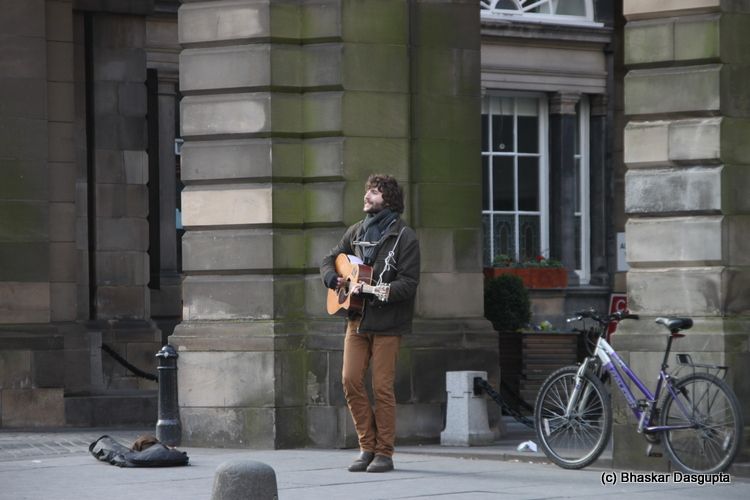 A warbler…pretty dreadful singing but I was in a happy mood..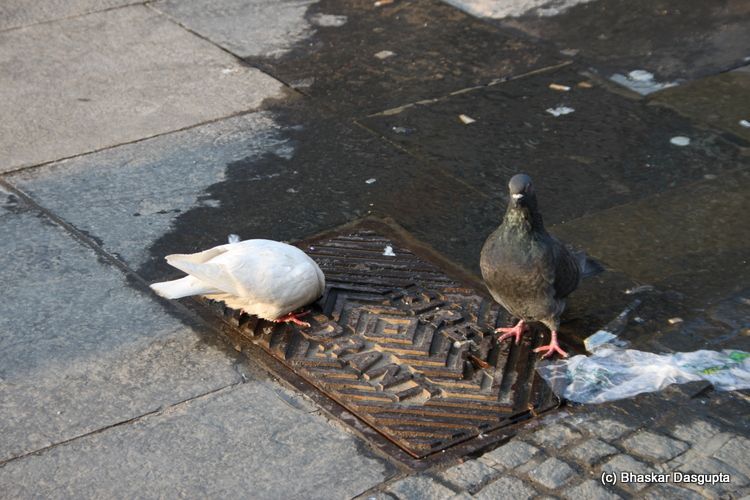 Having a drink, bloody pestilential creatures
An anachronism in these days…
Another wellhead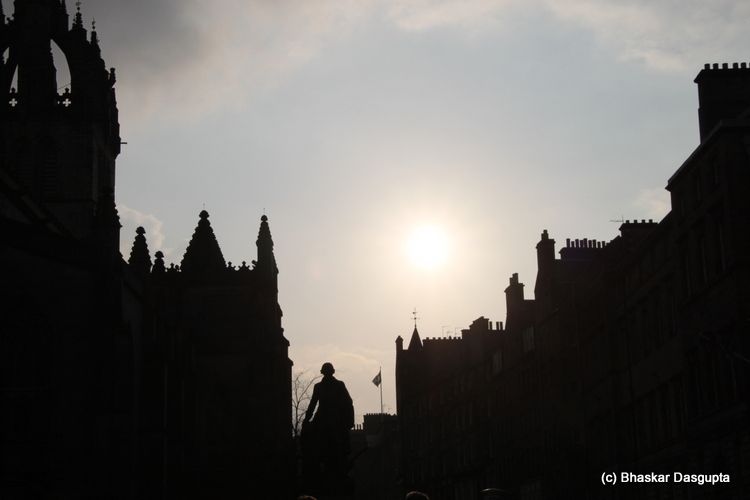 its getting a bit cold and nippy.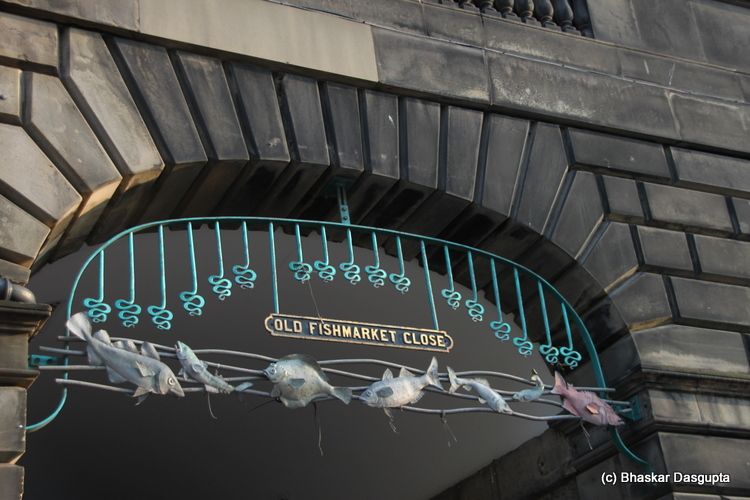 ah! fishy!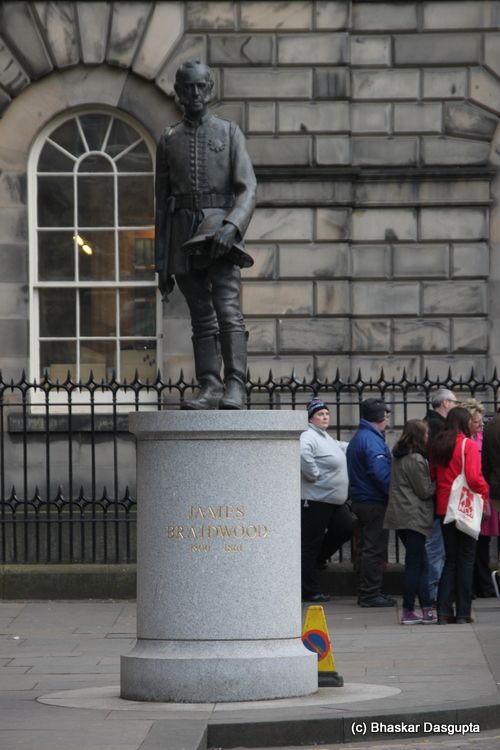 never heard of this chap…James Braidwood. So he is the chap who created the modern fire service. Brave good man. Seriously Brave, go read up on him.
Now here are the traditional sphinx's unlike that silly one in Gaza. female monster with the body of a lion, the breast and head of a woman, eagle's wings and, according to some, a serpent-headed tail. Nice tata's
Now this is what I don't understand, why does a drainage pipe need anti theft signage?
Beautiful Lead windows…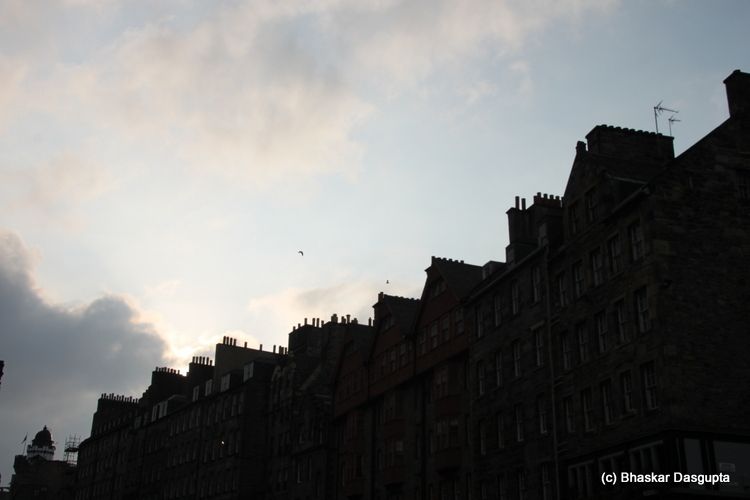 Rows…
British and Scottish call booths?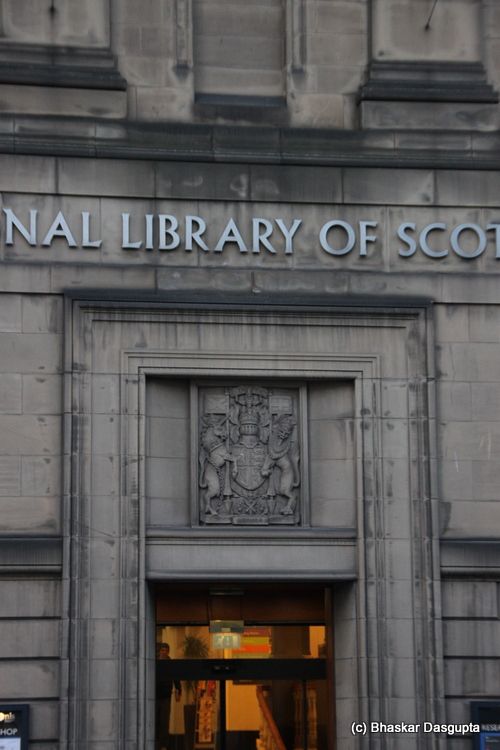 Oh! very nice :) 1699, wow, amazing…although the building is a monstrosity.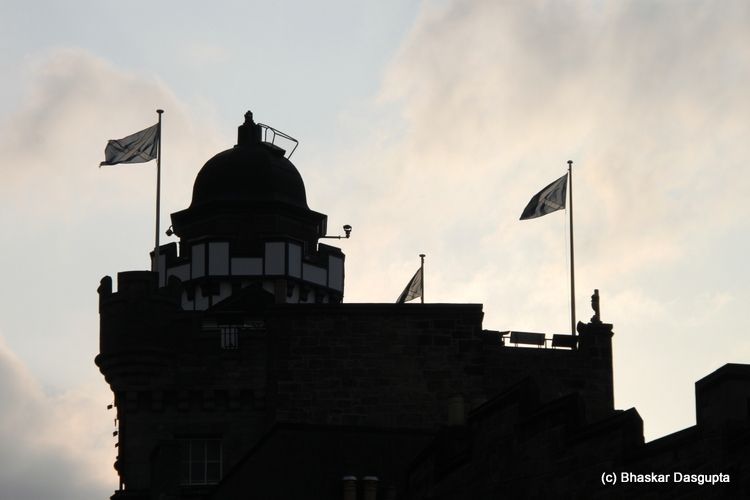 The Scottish Flag…
going around in circles are we?
yes it is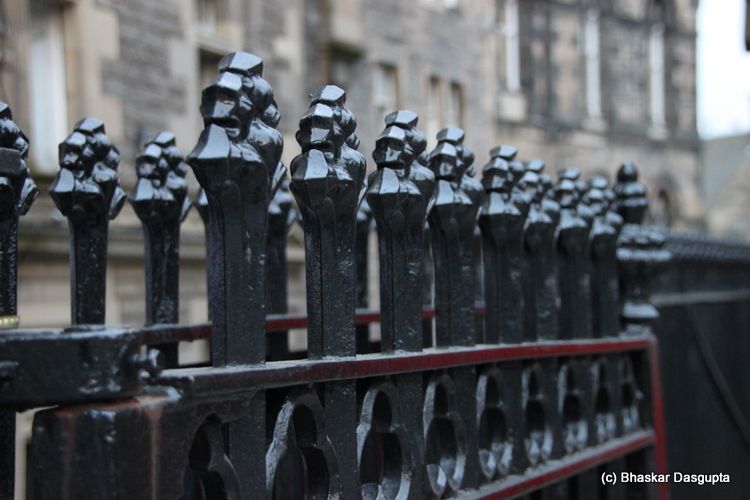 Railings..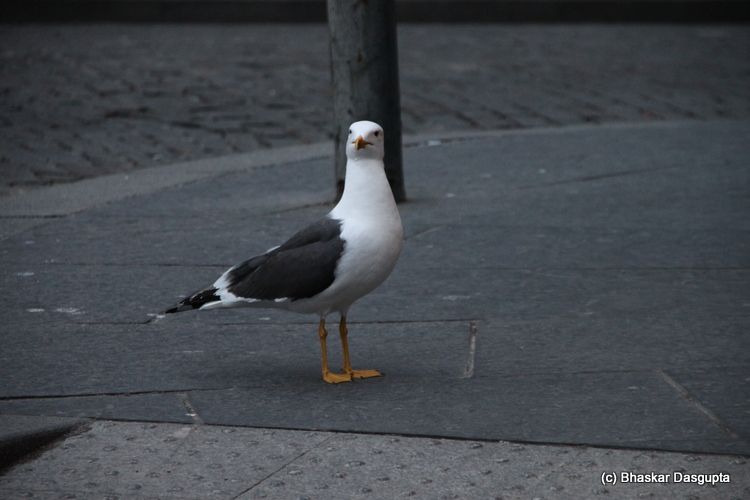 Wotcha doing?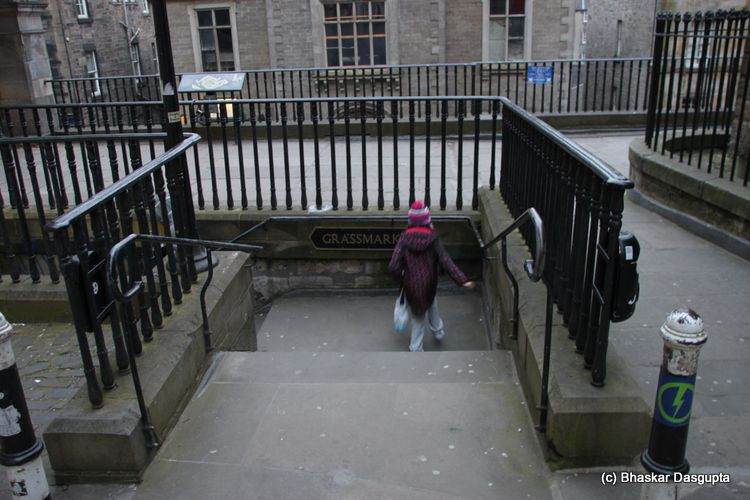 Long day, heading down…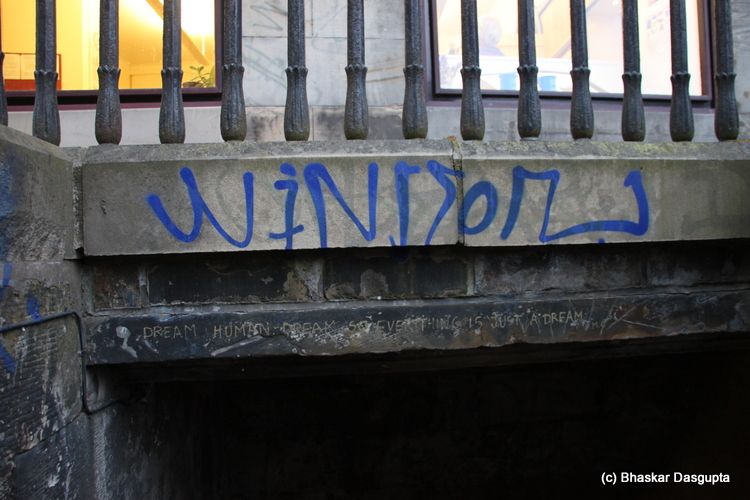 Nice graffiti
Imprisoned books
The India Office Buildings..
Peering down from one of the bridges
nice trinkets on top…
heh, i am always amused by this…they will sooner or later run out of somebody else's money to pay for their stupid grandiose schemes…morons.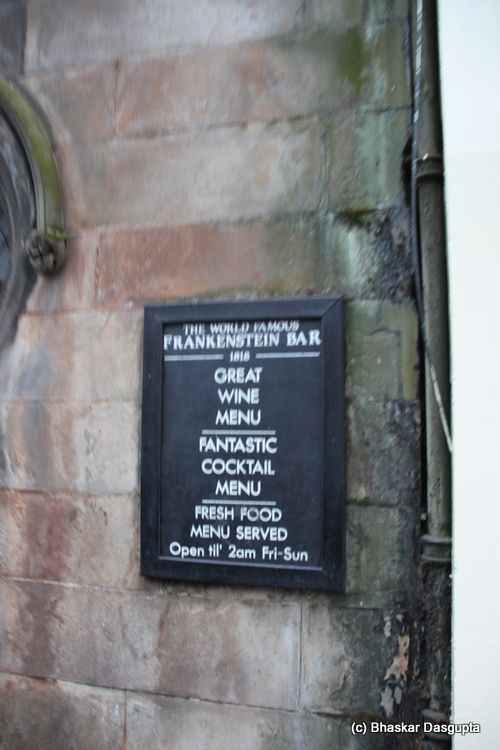 Frankenstein Bar? Why name it after a doctor?
I stood there looking at this little window, this would've taken days and weeks to make..and its ended up looking so beautiful.
What a heart-warming tale….of Greyfriars Bobby.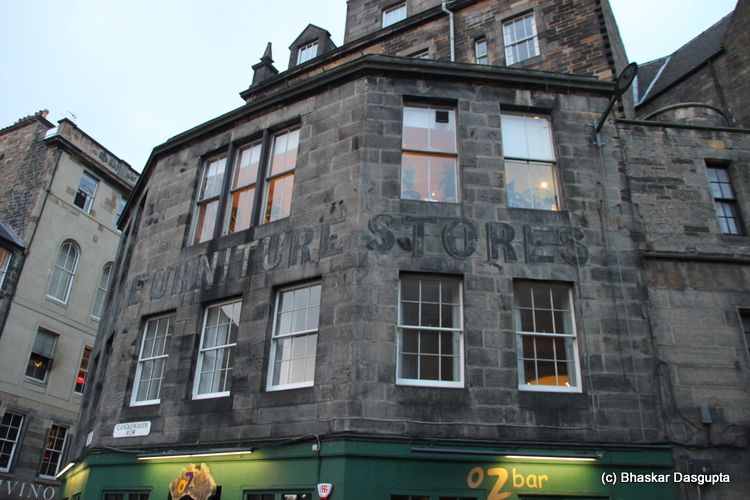 A long defunct store…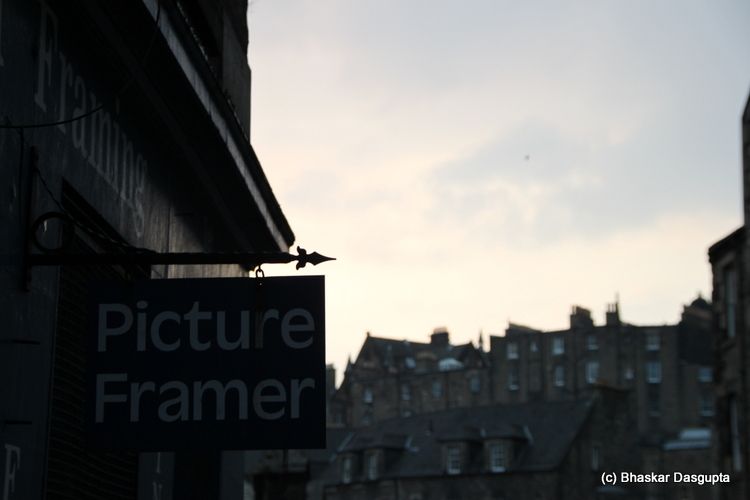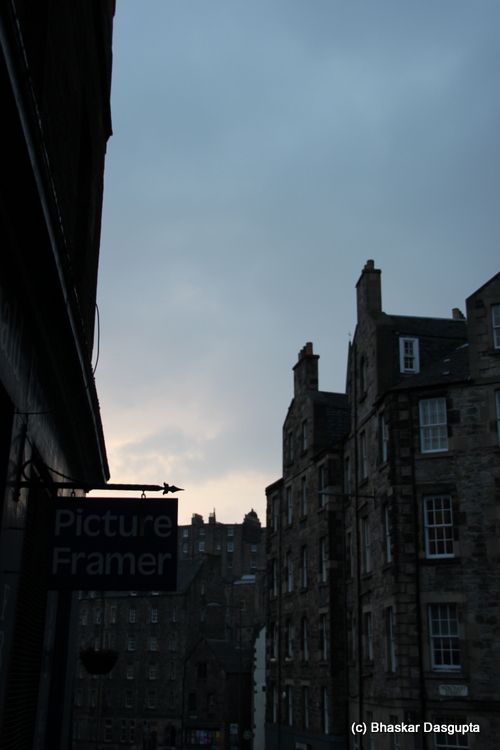 smiles…
there's the old bridge which I saw and took photos of.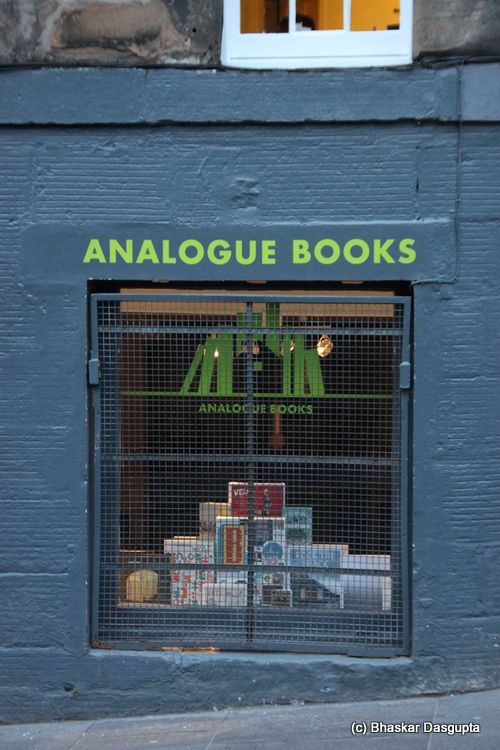 heh, nice one.
sad….but I see faces..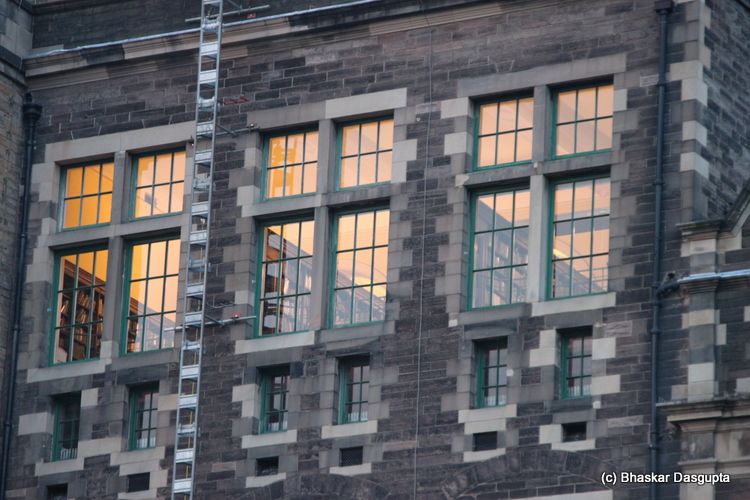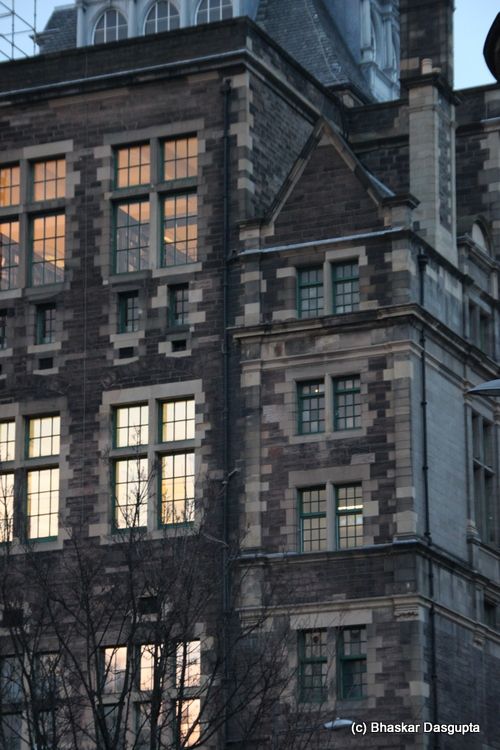 A library?
this mannequin has seen better days…
the castle at late night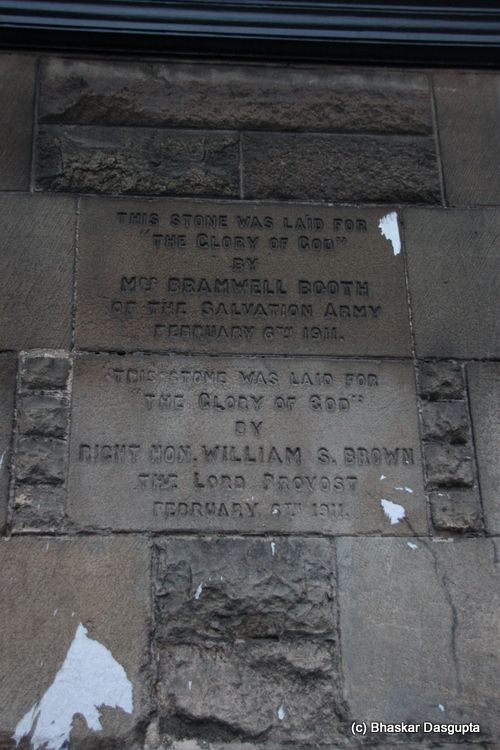 hmmm, 100 years back…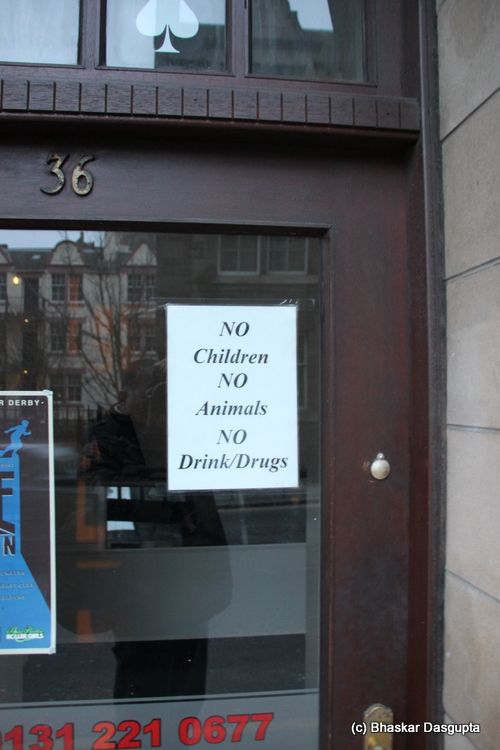 hmmmm, then?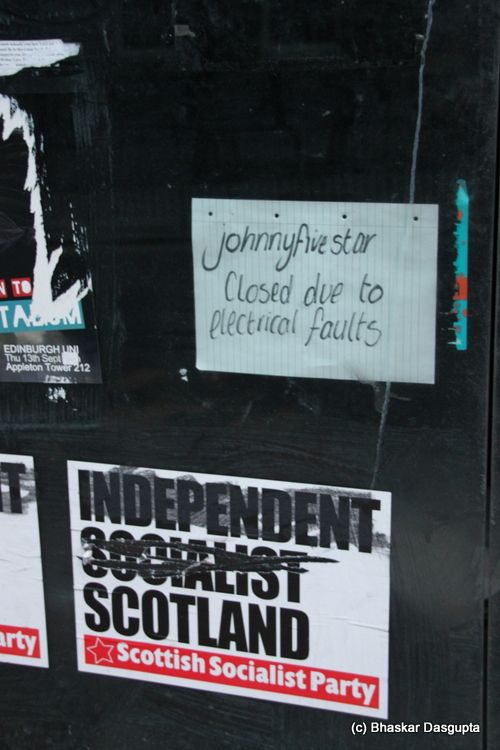 hehehehehe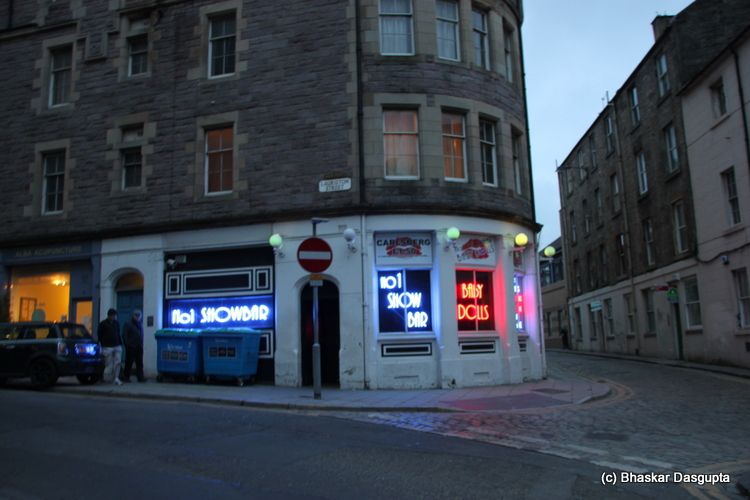 this was just around our flat…a tittybar..nice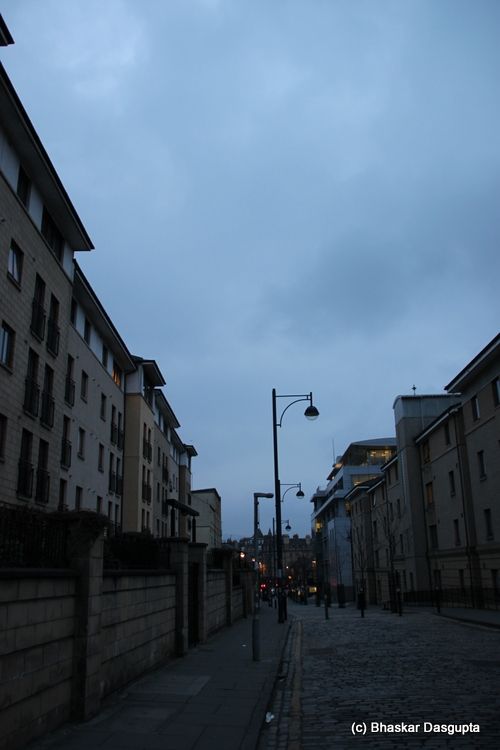 we reach our road…tired..the kids were flagging…home James and don't spare the horses…