So I popped into the British Museum one day, quite an interesting time there and found some excellent exhibits. Here's a series of photo essays on what I found
The first one is a stone statue of Ganesh dating back to 1200-1300 from Odisha. The workmanship is exquisite.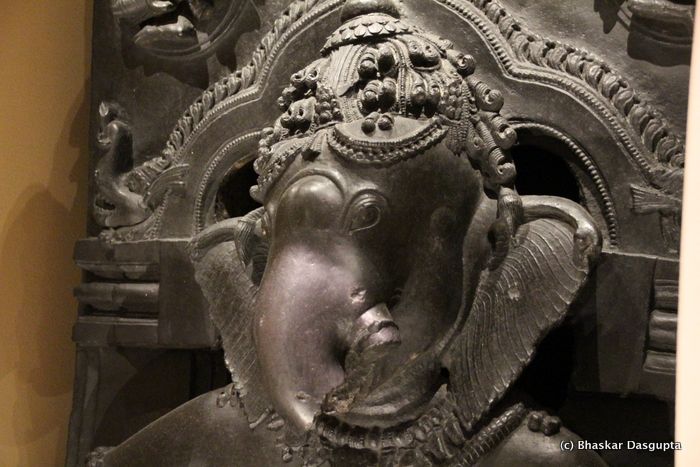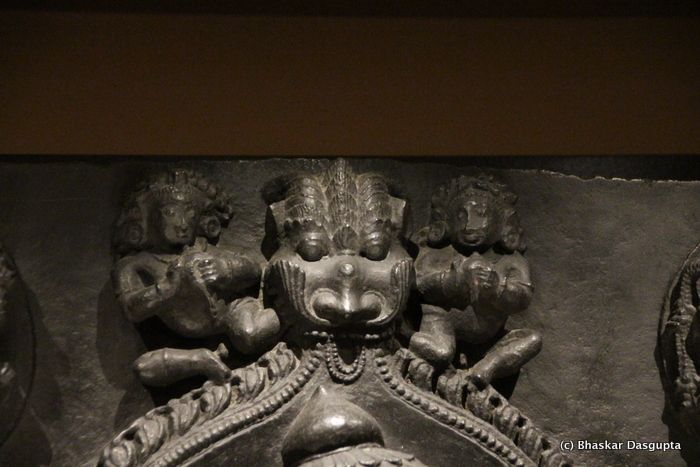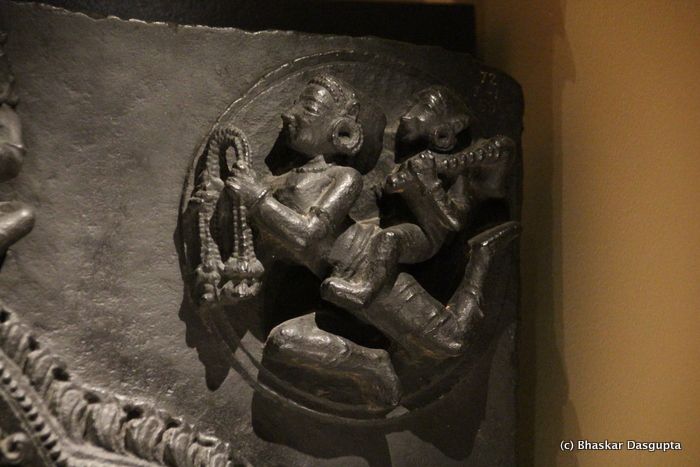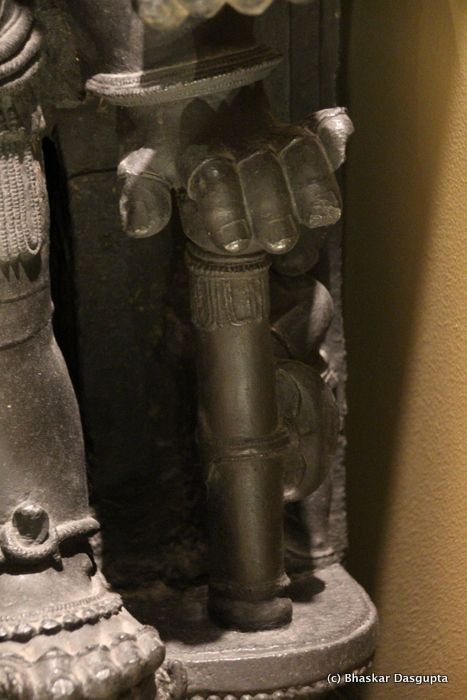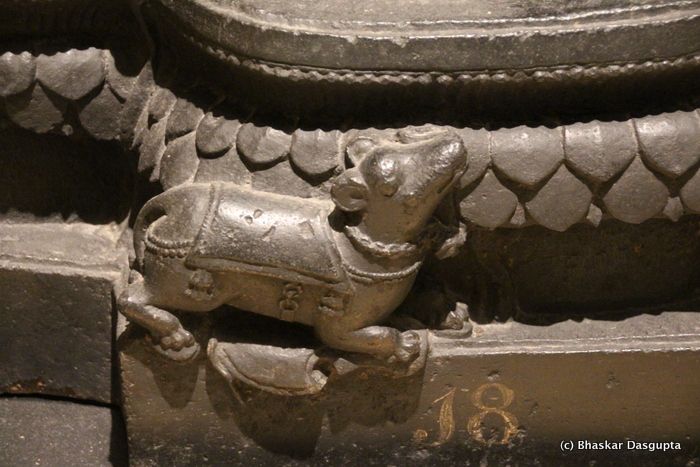 And the ever present rat..looks more like a cow to me, but hey how.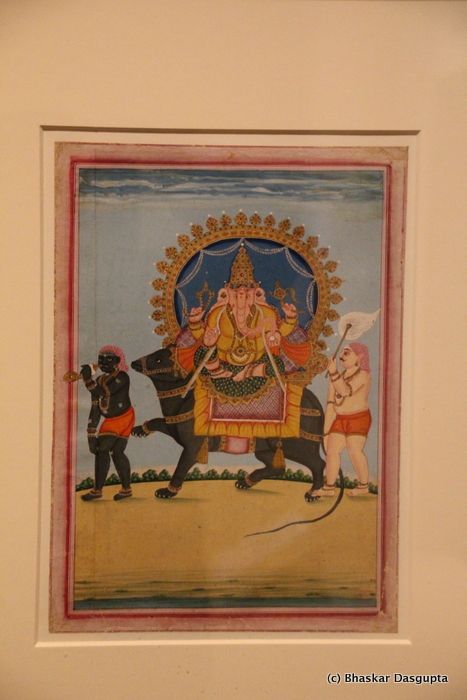 This was painted by an Indian artist but for British Consumption in late 1700's or early 1800's from Tanjavur.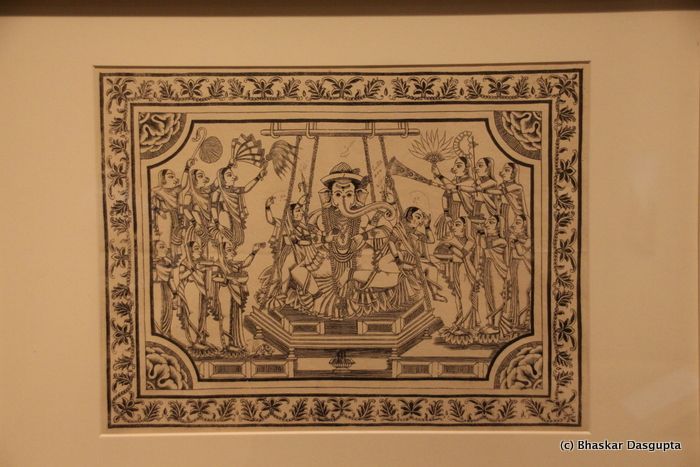 This is a woodcut print showing Buddhi and Siddhi, his consorts next to him. Curiously, it was captioned in both Urdu and English, and dates back to late 1700's. By this time, the English have had been in India for almost 100 years so could be an introductory text for English Visitors.
Growing up in the Bengali tradition, it was always clear to me that he was an unmarried sort, and when his mum was pressing him to marry, he went and married a banana plant. But according to other traditions, he has had 3 consorts - Buddhi (Intellect), Siddhi (spiritual power, and Riddhi (prosperity). In yet other traditions, he is married to Saraswati (wisdom) and Laxmi (prosperity). Again, coming from a bong background, this is incest!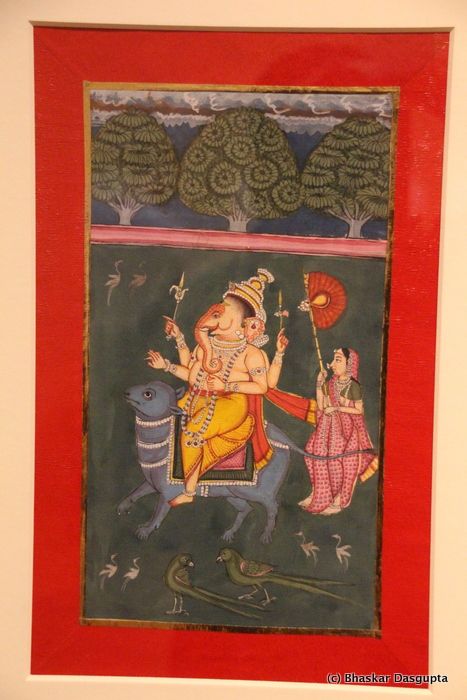 this painting is from Pune late 1700's, and was collected by Edward Moor (1771-1848), one of the earliest English scholars of Hinduism. And yes, it has been described as a cult of Ganesh, you have to be in India during Ganesh Chaturthi to believe it, these days people escape the cities to get away from the noise and mayhem.