Last week, I was in HK and we caught the tail end of a small typhoon.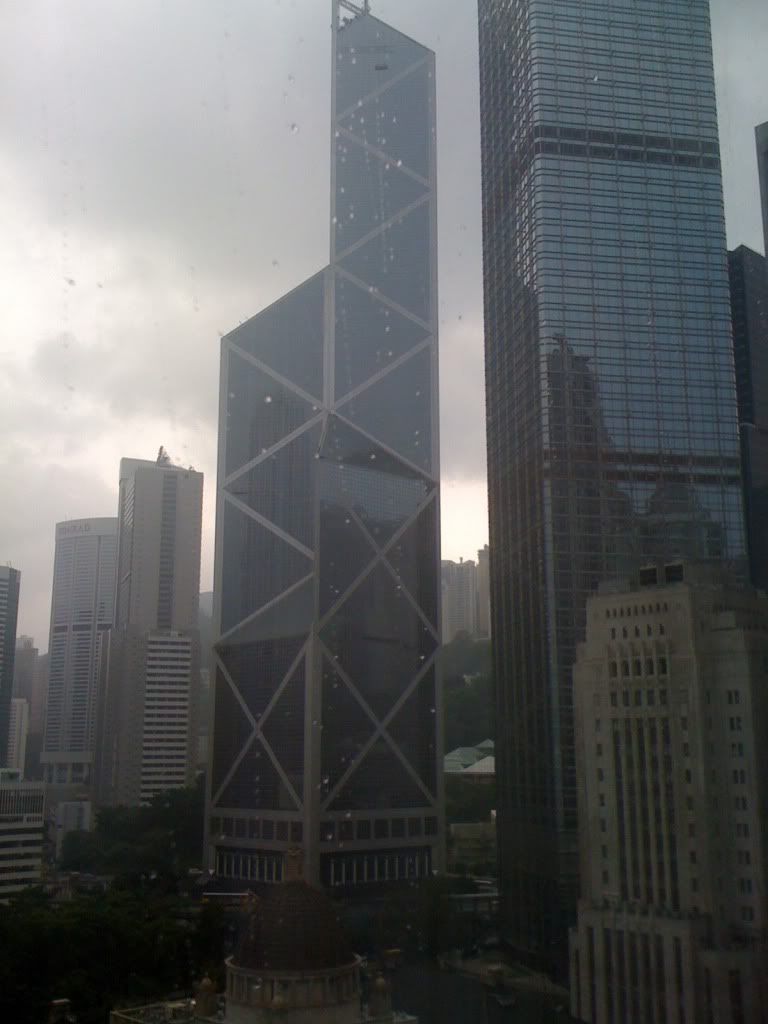 it had started spitting early in the morning.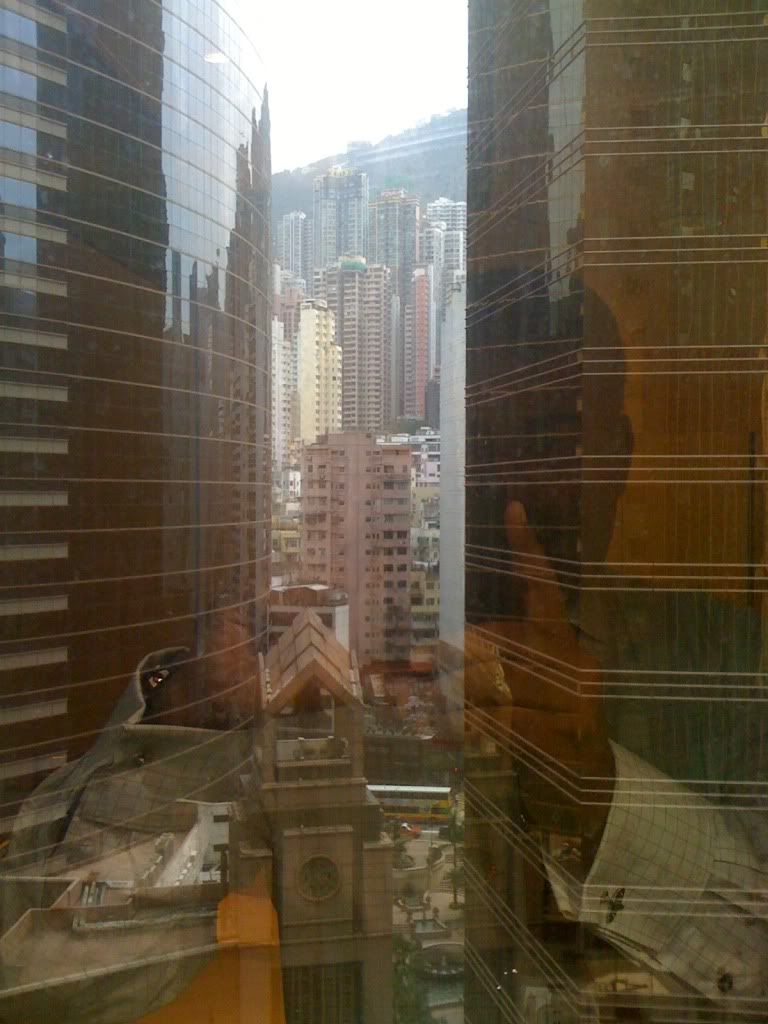 And the weather from the office wasn't that great either. You can see the weather closing in. And the apartment blocks looking like strange urban flowers..


The first sign (literally) when we had to go across the street to another building along the elevated walkways in central.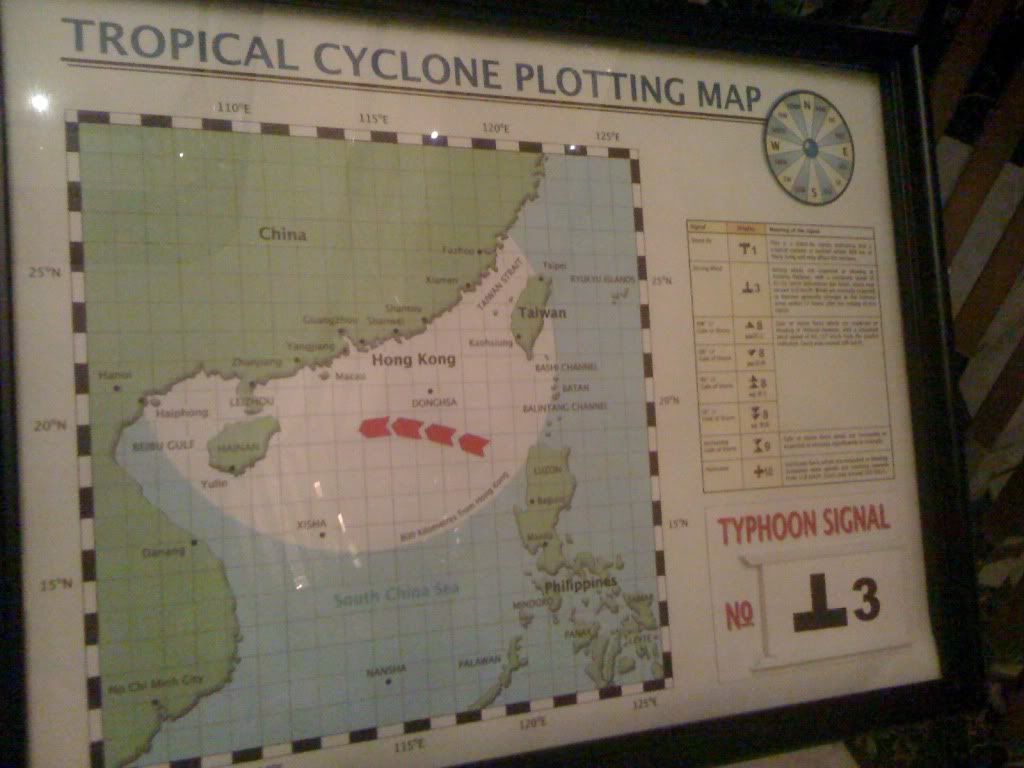 When we got back to the hotel, the hotel had put up a sign showing that the signal had been upgraded to #3. It was quite windy, walking back from the office, it was very difficult to walk, very fresh breeze. But I am afraid that's it, nothing much to it, bit disappointing, eh? but really dont want to repeat what we experience few years back in Disneyland where there was a serious typhoon in Florida, got stuck there for couple of days..