This church has a rather interesting history. The church of St. Stephens was built in 1846/1847 by Baroness Angela Burdett-Coutts of the Coutts banking family after being encouraged by Charles Dickens.
She further extended the church in 1890.
Here's a woodcut showing how it looked like back then. Interesting enough, the rated capacity of the church is 1000 worshippers but i very much about that, you will have to stack them up to fit them all in.
When I first saw it, it was extraordinary, in a way, its taller (200 feet) than its length and its quite narrow. Almost like they wanted to fit in a tall landmark in a very small corner plot. It was closed so I was unable to take photographs of the inside, but here's a good site to see the internal decor.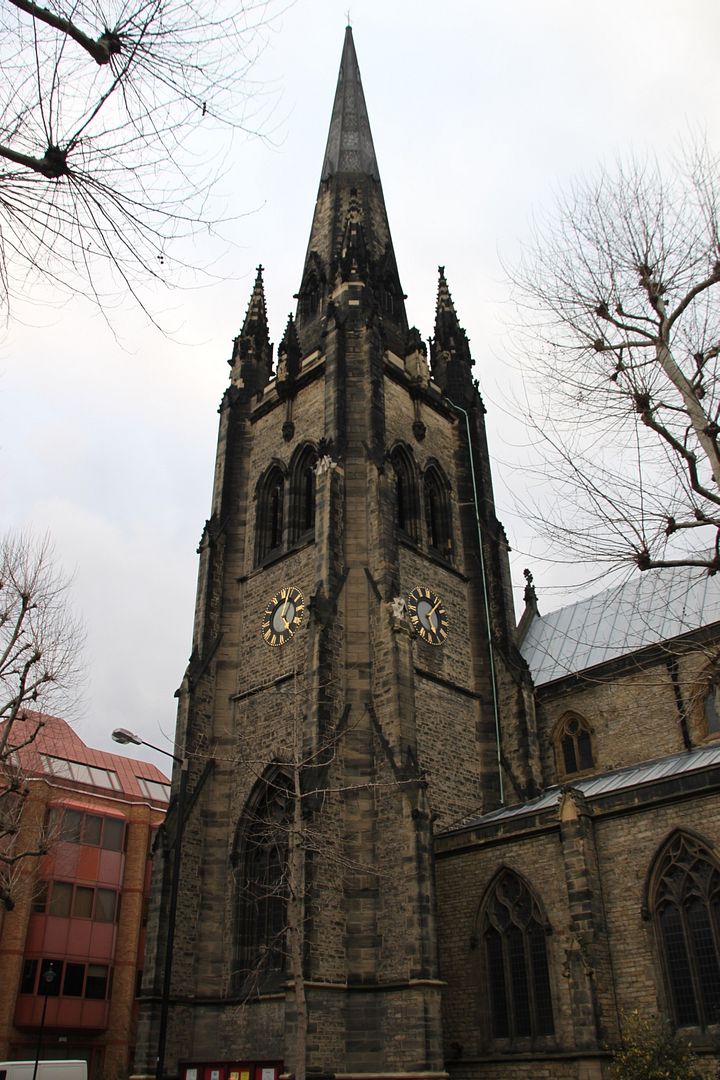 The spire is the most eye catching piece, very tall and singularly fated with bad luck for being the spire of a House of God. Even the people who saw it back in the late 19th century thought the spire was too attenuated. It was struck by lightening in the late 19th century, then the Germans dropped bombs all over it and then British Health and Safety Departments got involved, the top was removed and it was only in 1994 that a replacement was constructed by workers abseiling inside the spire. I am sure it would have looked a bit strange.
The belfry has some good bells apparently and while researching this church, came across a recording of how they sound.
Here are some photographs of the bells concerned which were cast in 1850. Can you imagine? these have been in operation now for 160 years, still pealing out across the parish to call the faithful to prayer and mark celebrations.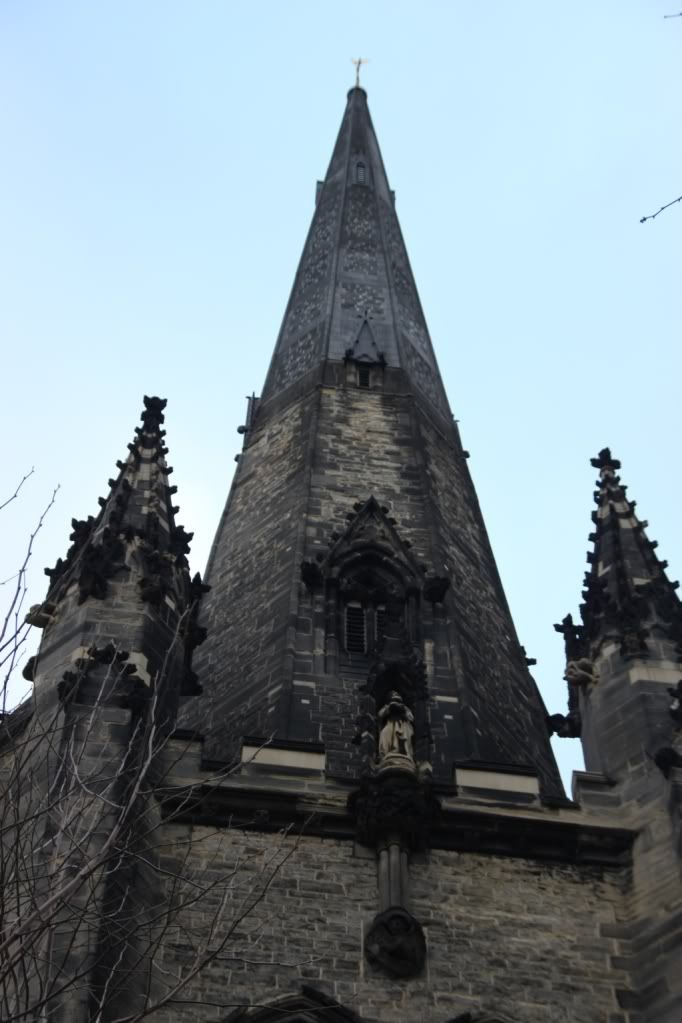 There are four statues of saints up there, but not sure what's the point of putting these statues up there at the base of the spire where nobody can see them? They look a bit weather beaten anyway.
Stained Glass windows. Looked nice from outside the little I could make out, but the wtf was the bits at the bottom of the arches. Can you see the heads?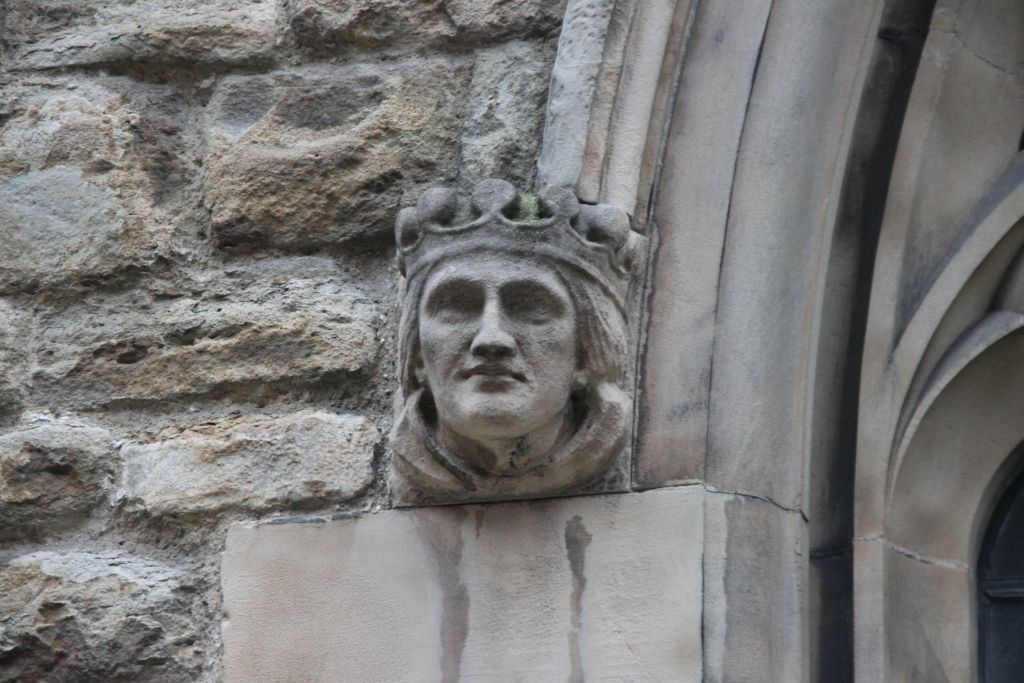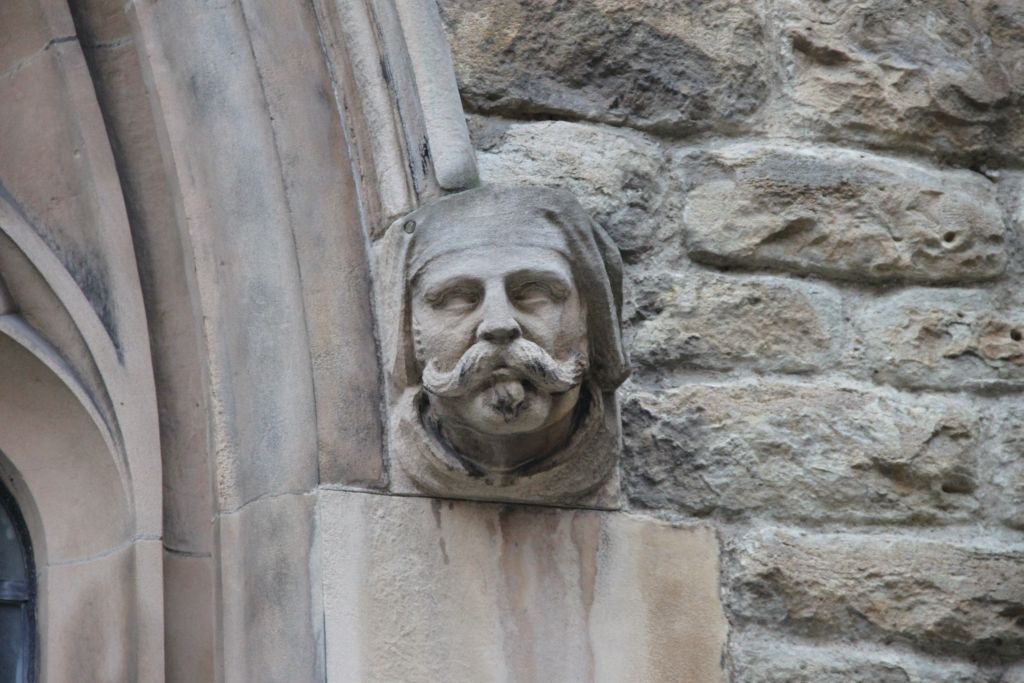 What's rather extraordinary about this church is (and something that I haven't seen anywhere else) is the profusion of small carved heads and animals. These heads were carved by Peter Wright of Vauxhall Bridge Road who left some really interesting faces decorating various corners and edges.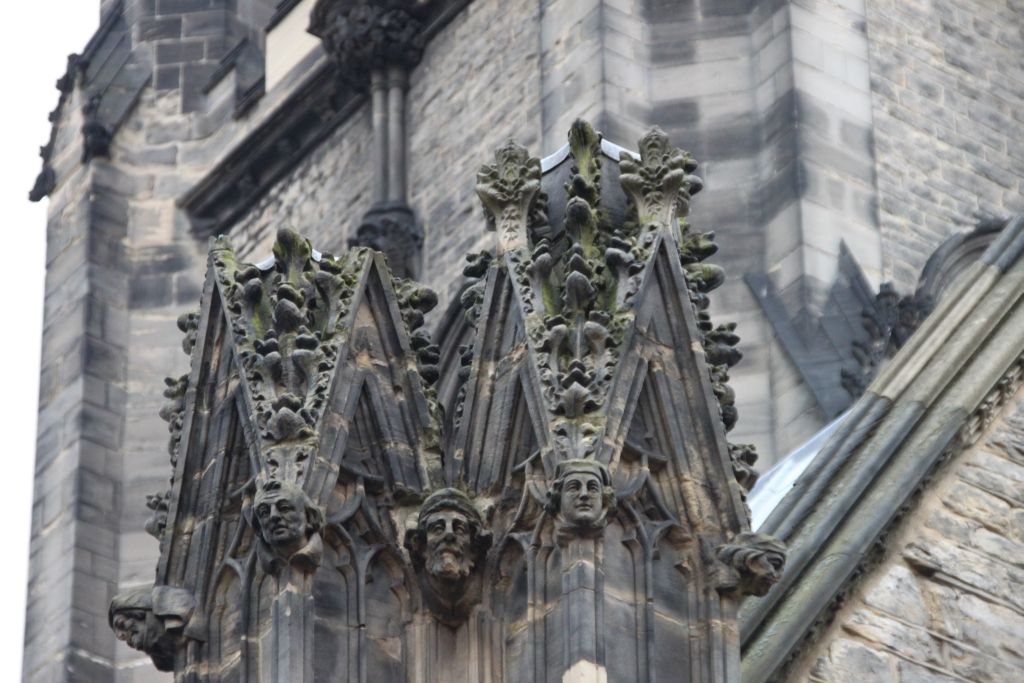 All over the church.
Here's a pig on the left and what appears to be a hairless, wrinkly, large leaf shaped ear wielding, upside down dog on the right. This smaller spire also has a whole set of gargoyles.
One of the smaller spires seems to have been repaired or cleaned, and its looking a bit spotty..


Here's the porch. It was closed, but i could see a parking attendant in there, there were two others and believe it or not, they were dancing inside. Seriously wtf.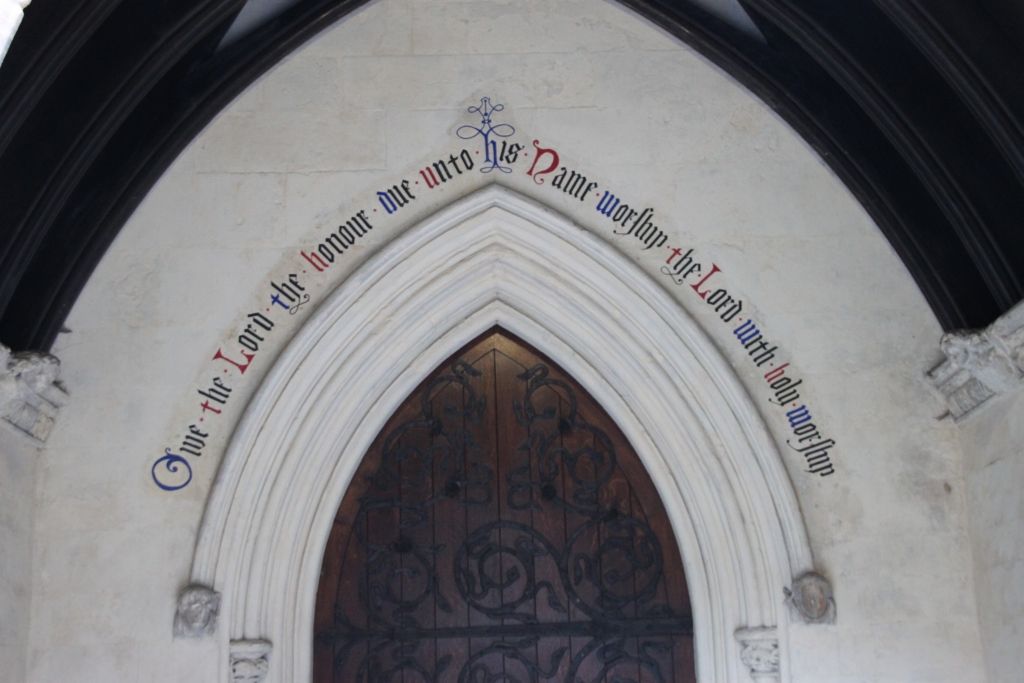 The traffic wardens cleared off and then I could take a photo of the door.


St. Stephen I presume with another two disembodied heads grinning insanely on both sides. Presumably these were local / church worthies being immortalised. Looking at the history of St. Stephen, I was a bit confused, he was tried by the Jews for blasphemy against Moses and God, against the Temple and the Law. Then he was stoned to death by a mob which was encouraged by Saint Paul? Very curious story.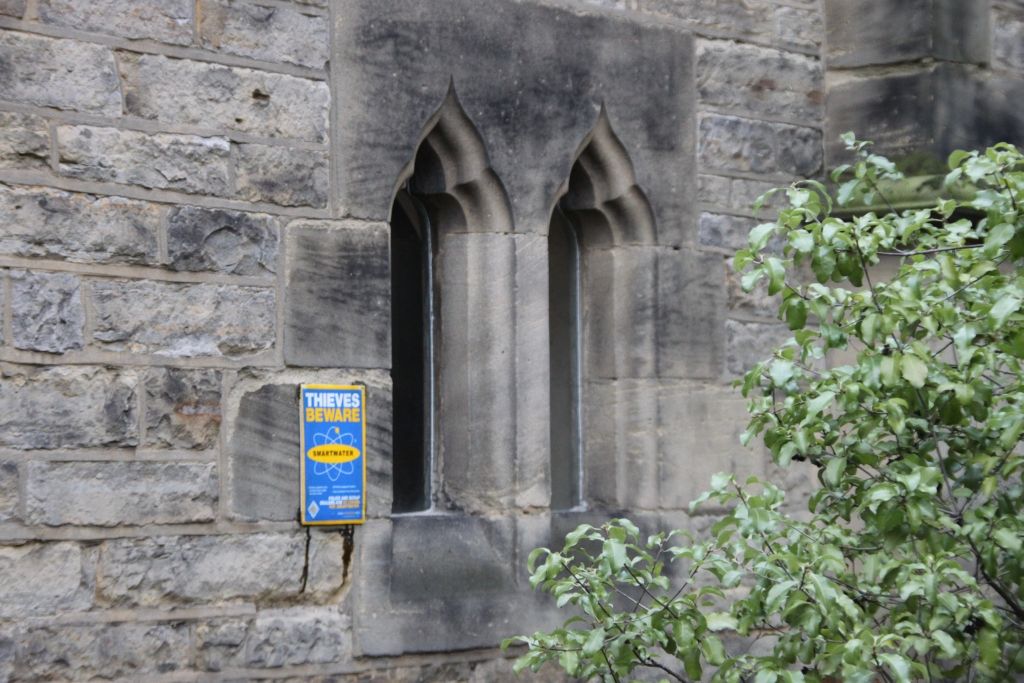 Then there is a thoroughly modern sign warning thieves off the property.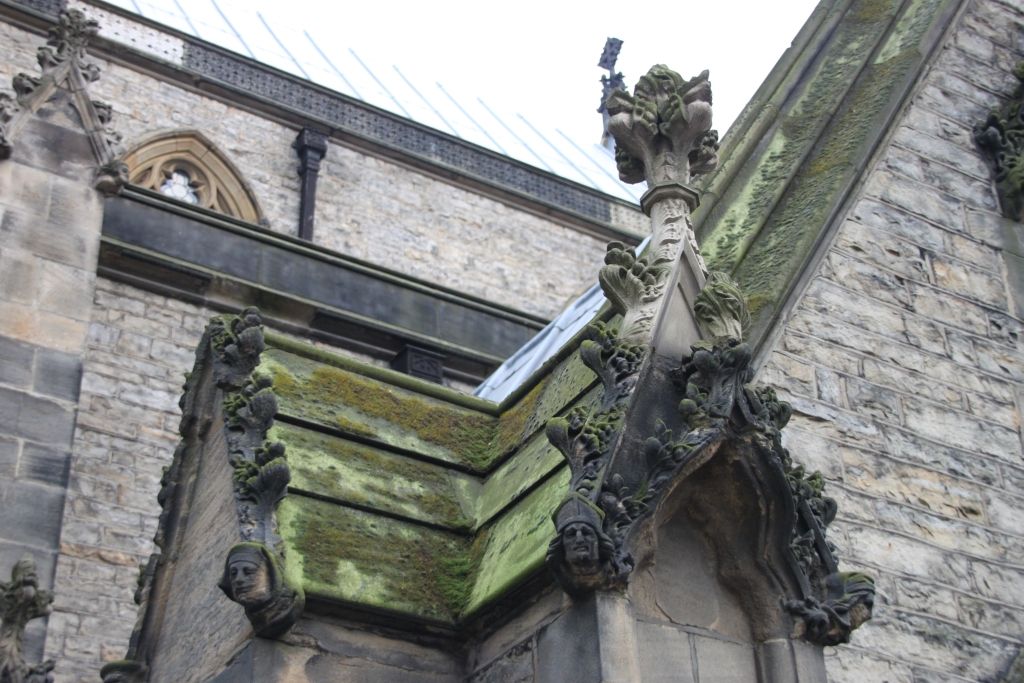 I think the roof can do with a spot of elbow grease and cleaning, getting quite mossy there.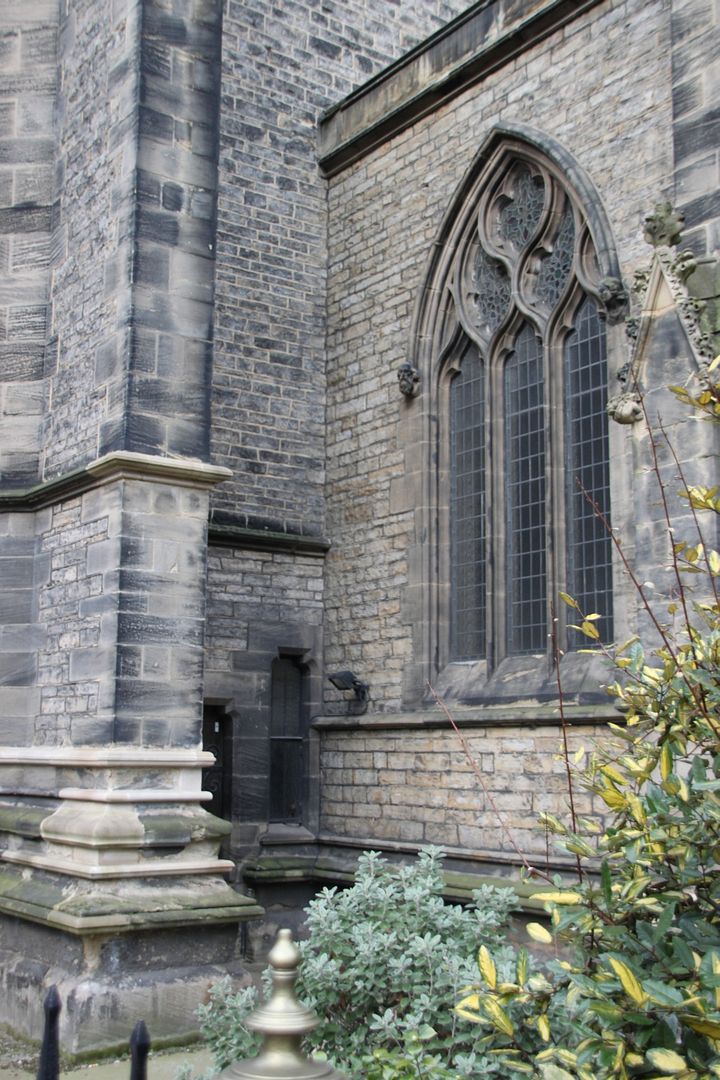 A small door hidden behind the buttress wall.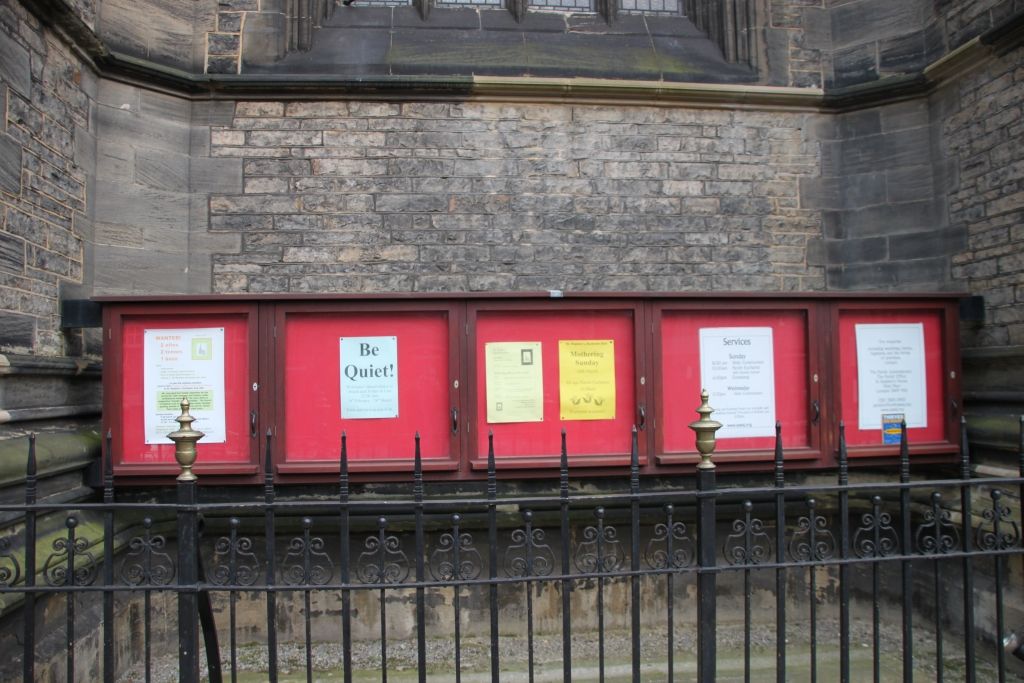 And a list of notices, with one saying Be Quiet for Lent. Full slideshow with all the photographs in higher resolution is here.