I had a chance to go have a nice little dinner at one of the best fish restaurants in the world. Has a fascinating history. Its so posh that you have to wear a jacket at all times. And if you get up to go to the loo, then you have to wear a jacket. Dont ask. Which I had to do. So I was a bit puzzled anyway.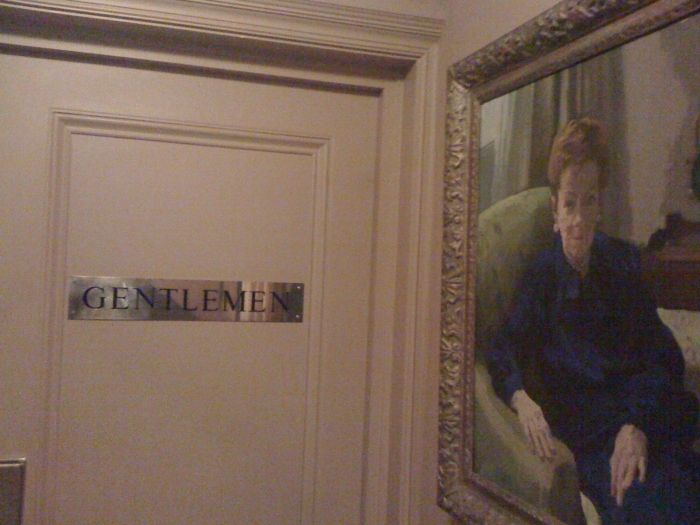 But the fun started when I managed to go down the loo. (Slideshow here). Why would you have a photo of a lady just outside the gentlemen's wash room I dont understand. That would make it difficult for me to go.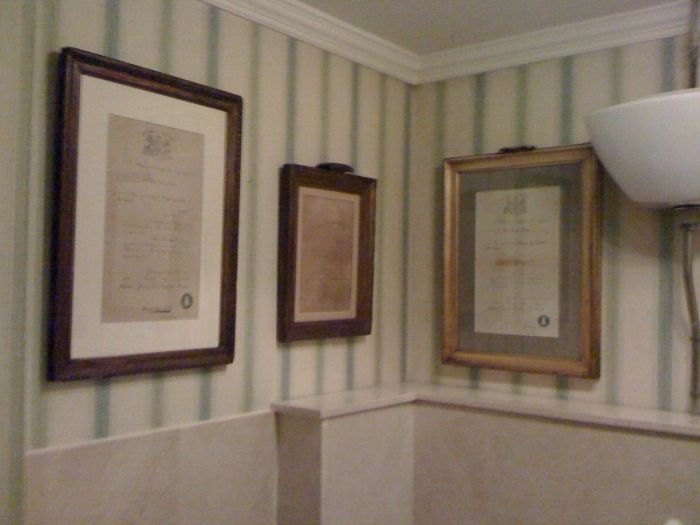 So I turn the corner into the urinals and see these framed things.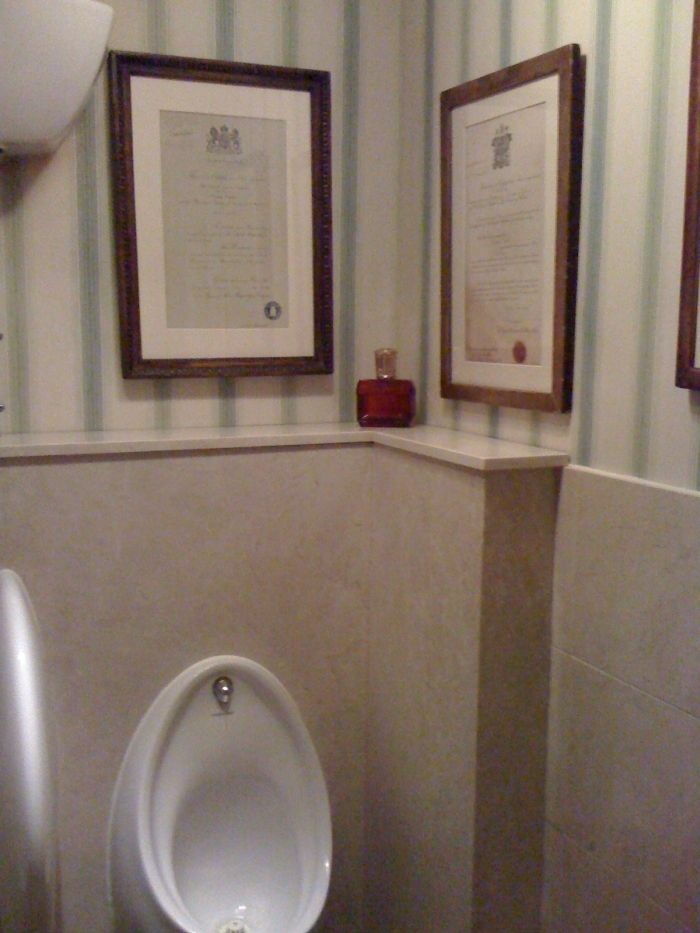 On all sides.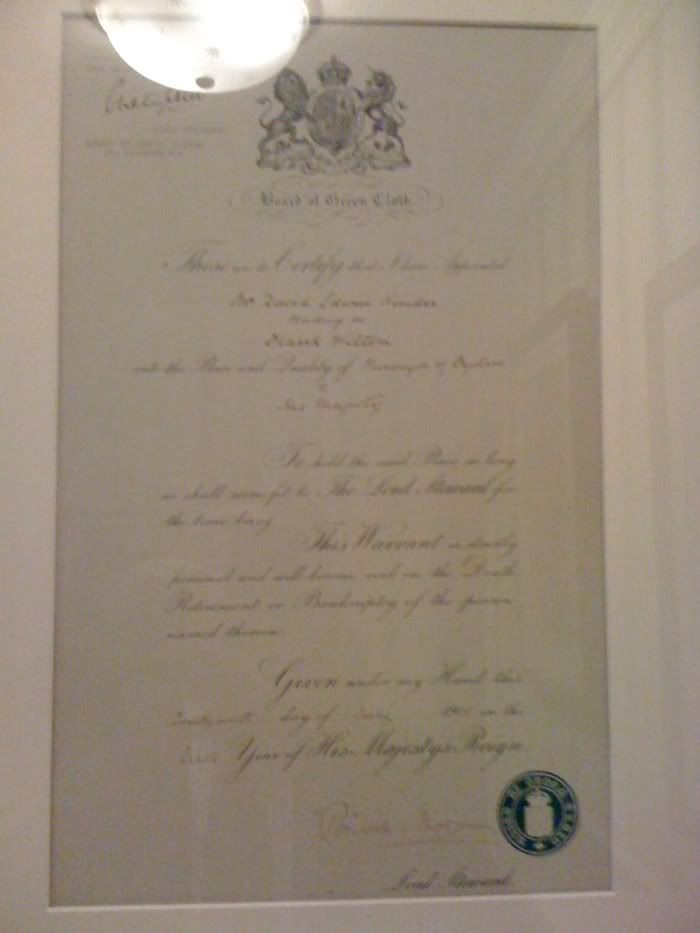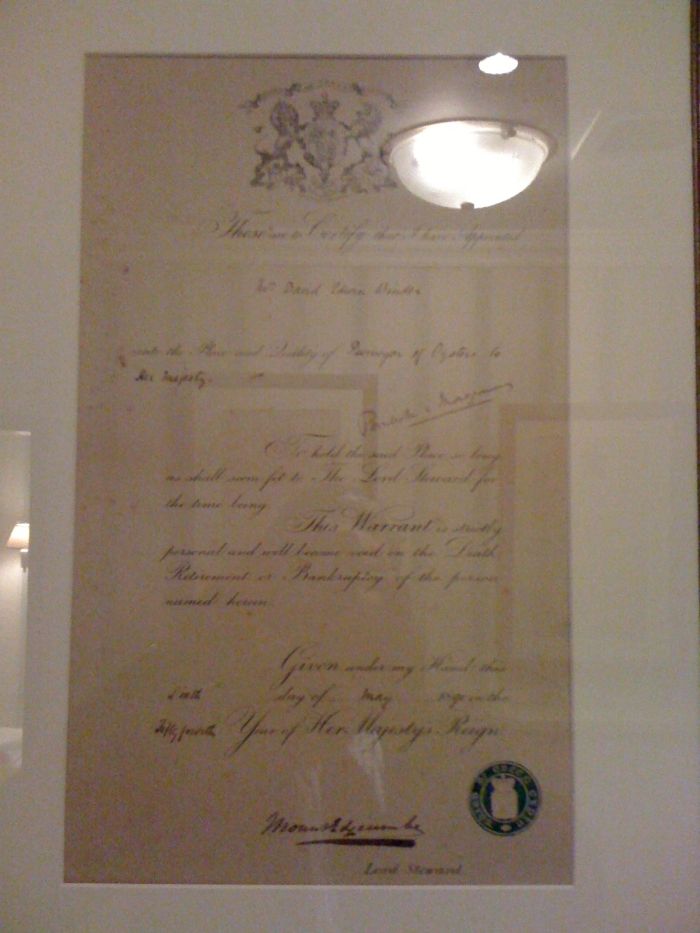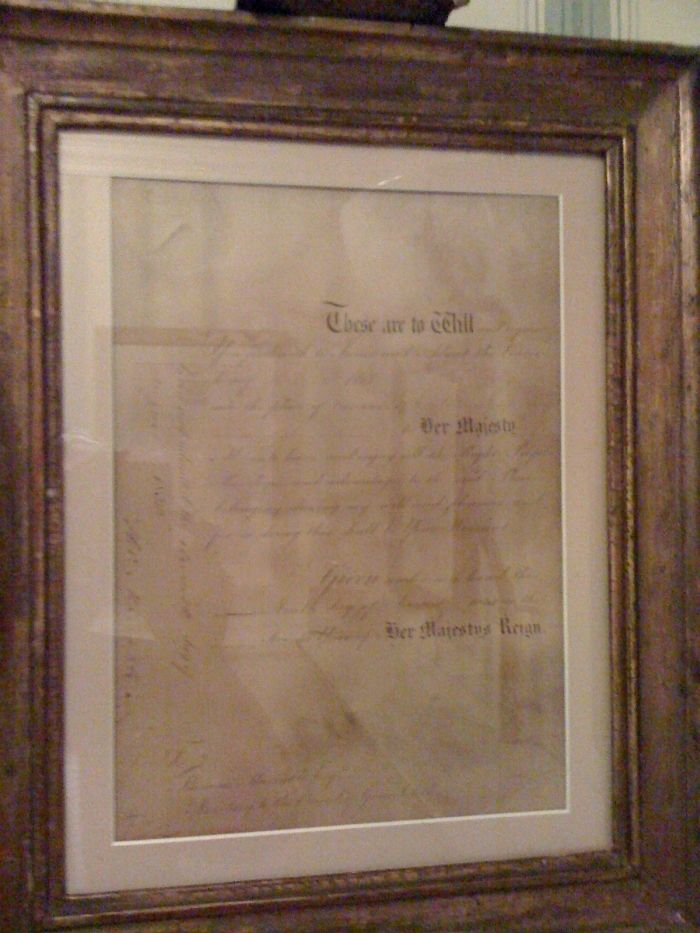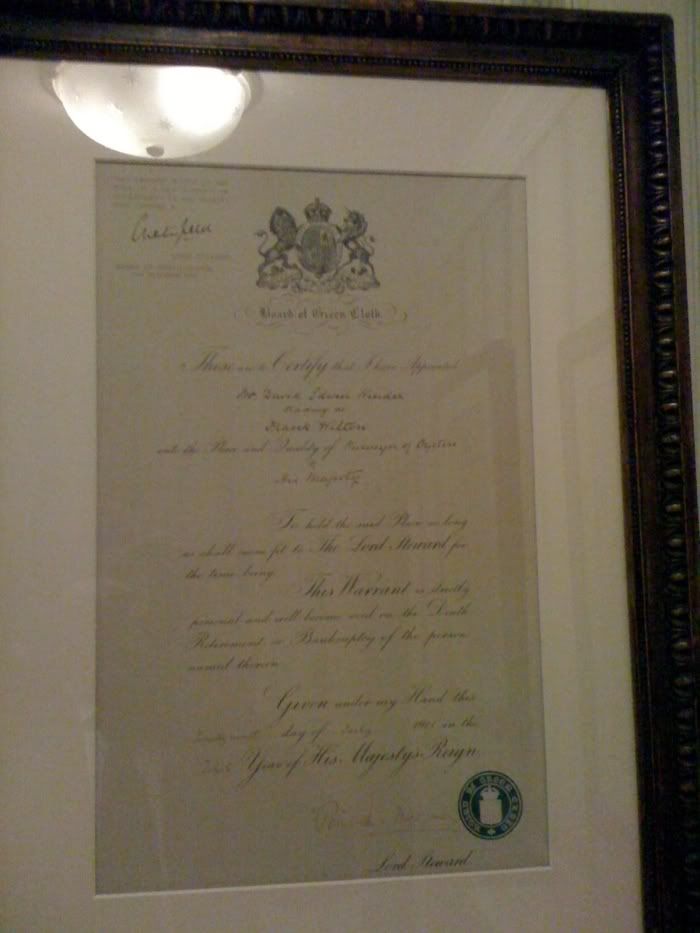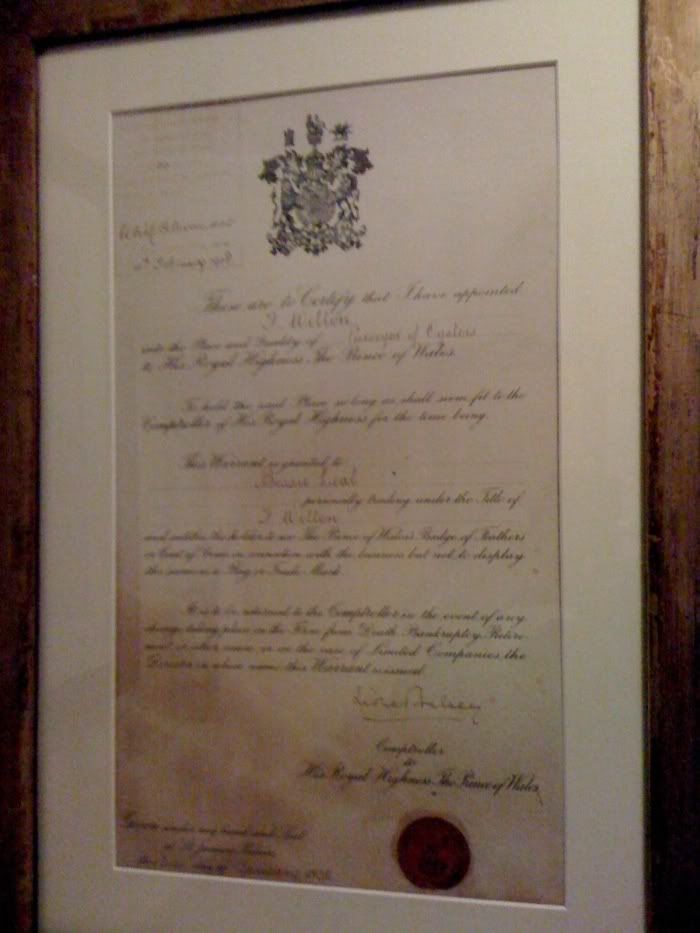 These are letters of appointment by the various assorted motley royals. Very impressive, With the crest on the top, and the wax seal at the bottom, the calligraphic script, the formal language, and so on and so forth. But why put them up on the walls of the urinal? Extraordinary, eh?
On the way out of the loo's, there are some nice looking cartoons.



THE WAITER HAS FORGOTTEN THE HP SAUCE


WAITER, THERE IS A PIECE OF BOEING 747 IN MY GOOSE.




SOMETHING TO DO WITH TAXES.
The food was delicious indeed, loved it.