So last December, i went off on my Asia and middle east trip, i know, i know, i am so late in posting them but just so many photos and so little time :) it was a rainy cold and miserable day to set off early morning
but when I reached the lounge, i console myself with some tea and dates
And the lounge had some really nice and interesting flower arrangements..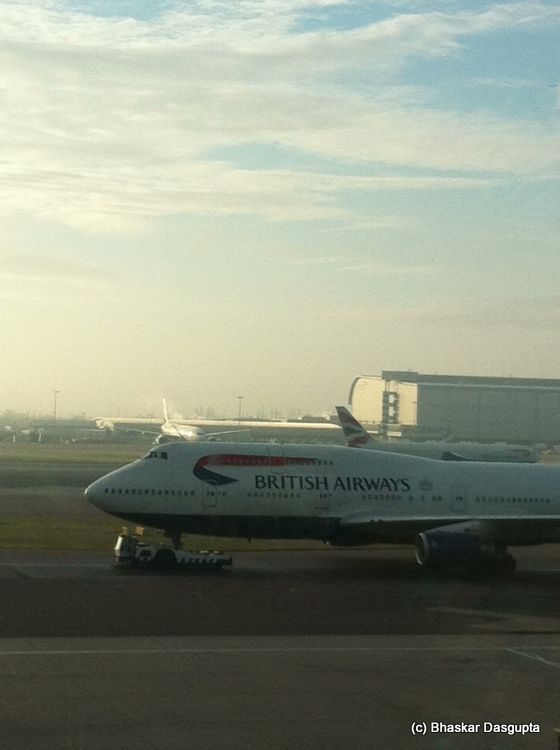 so while sipping tea and watching life go by..
hmmm, i never realised that they had markings on the apron to show where the planes should stop so that the air bridges can connect..cool.
a cold morning…
but the planes were still taking off..
hey….! i know that firm!
And then dawn starts to clear her throat to make her appearance
a big un there..
poor thing, all left alone..
then we board the plane..
there is only one problem with the bloody A380, the window is too far away from the seat, and then I found myself placed just over the bloody wing, dammit.
so I spent the time looking at the newspaper, this was so funny…
can you make out the messages? lol
very healthy…
but when I reach the hotel, I ruin it all by scoffing all the macaroons…lol