So I checked into the hotel late at night, around 2AM and then woke up to see this sight…woweee
And that gleaming steel phallus..
Mr. Bull accompanied me on this trip…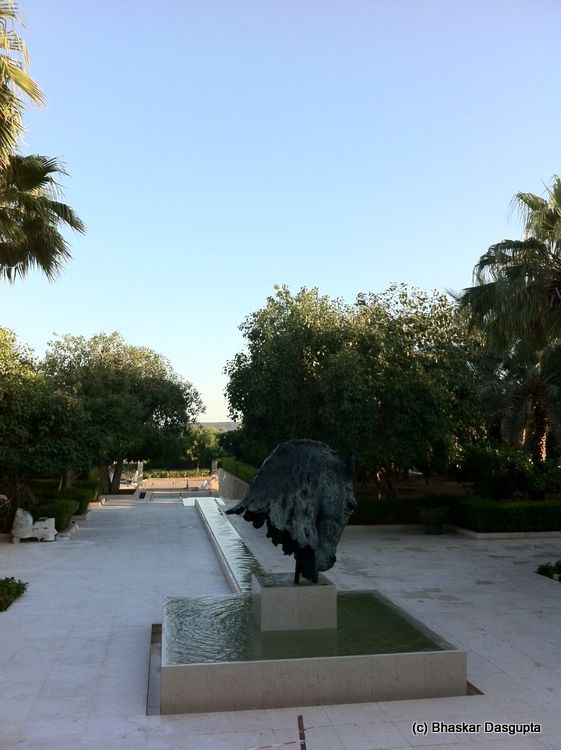 I went for a small walk and saw this lovely sculpture..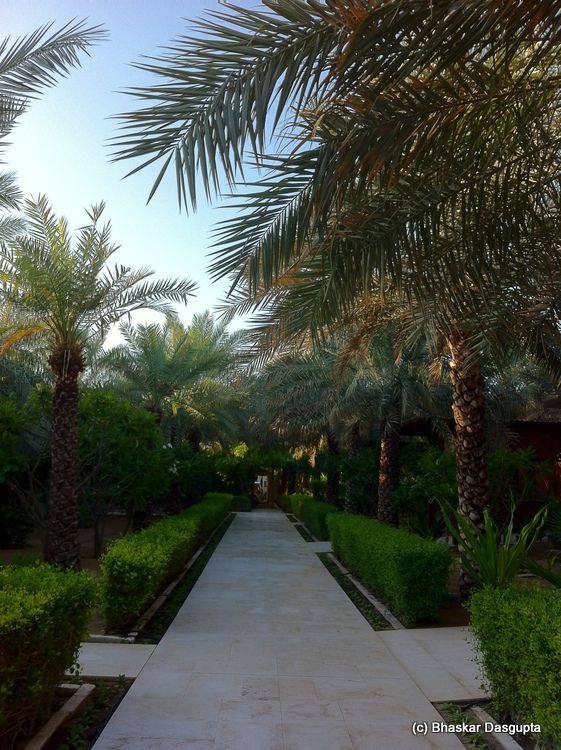 the paths were lined with lovely date palms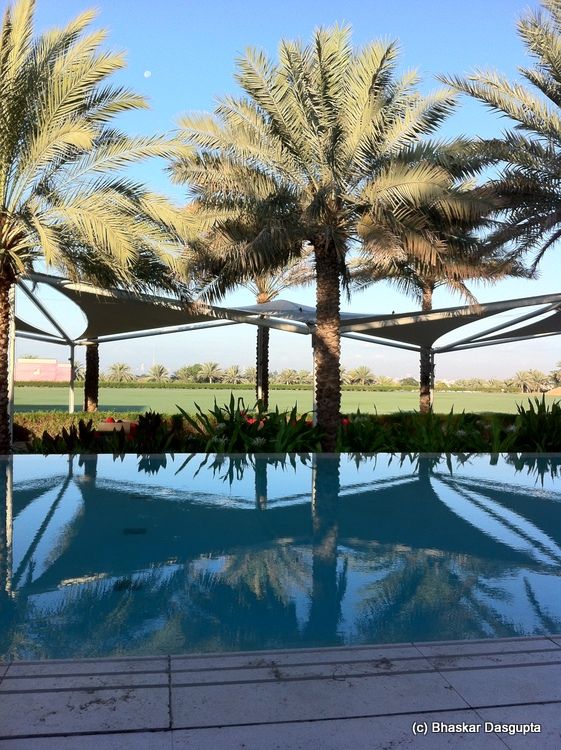 and sitting down to have a brekkie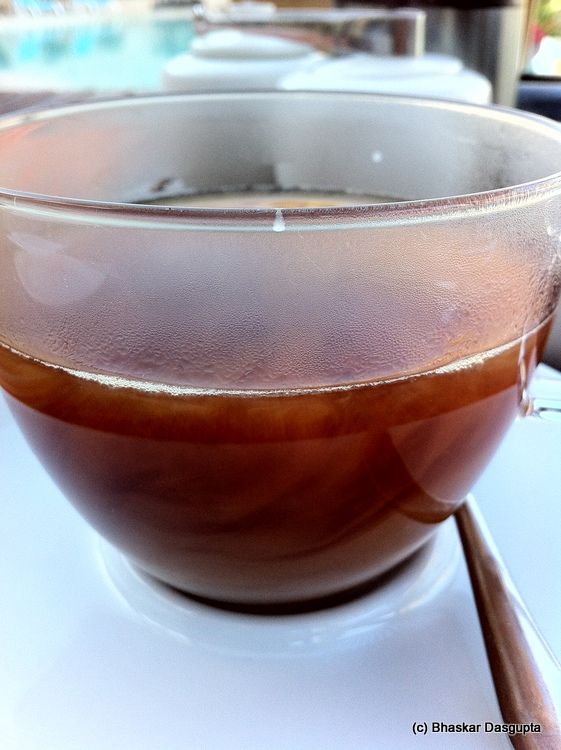 but the tea was limp…I mean, what on earth is this limp wristed effusion? that's not God meant tea to be, it has to wake you up, it has to put hair on your chest…not be apologetic and knock softly on your lip and beg to be let in..bah
it was starting to get a bit more light so went back to the room to get dressed..
there's the room,….hey, they replenished the macaroons…i enter through the balcony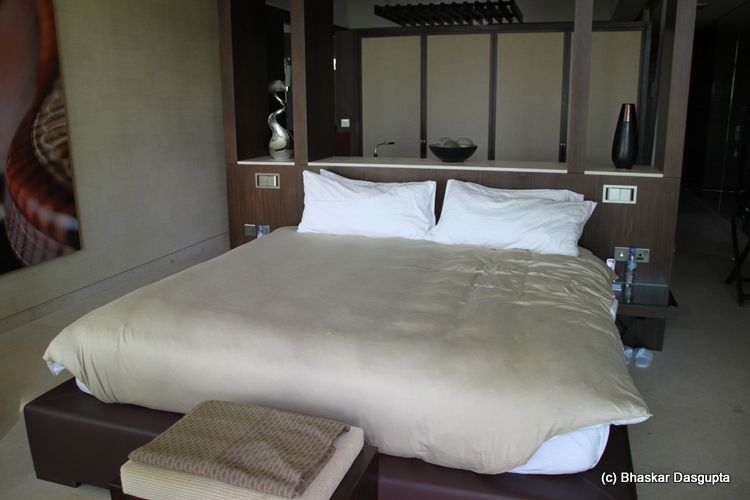 that's a bed to suit my large carcass :)
the tv is wasted on me..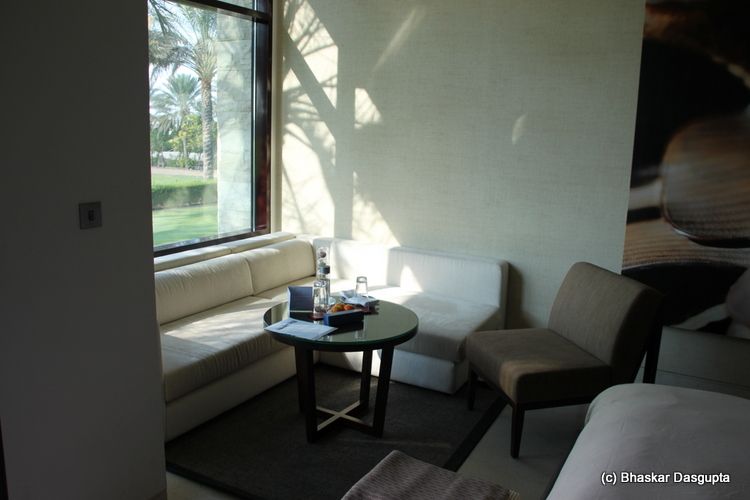 a little nook to do your work..
and then a little corridor to the door
very strange tub, right in the middle of the room…weird.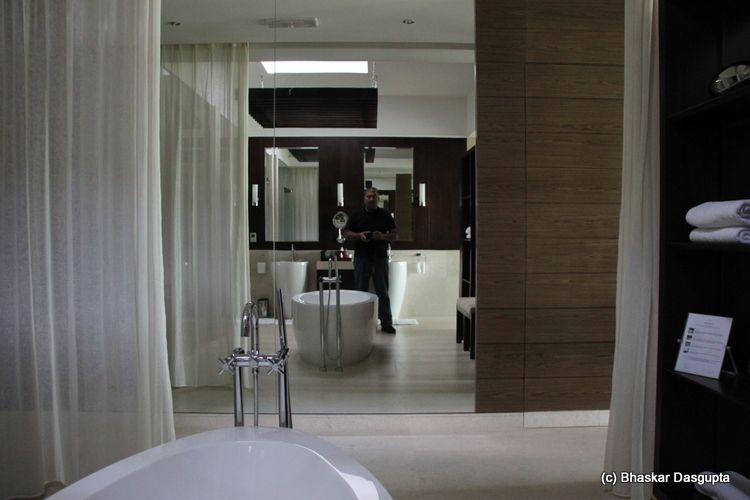 And so many bloody mirrors…!
a view of the horse head sculpture (i remembered the Godfather scene…)
we had a bit of a party with the National Day being celebrated
one of the rooms with a personal pool..
bring it on…
a panorama…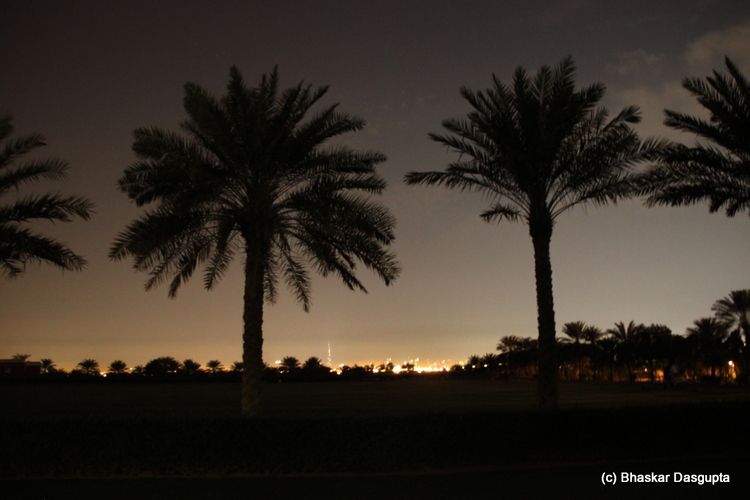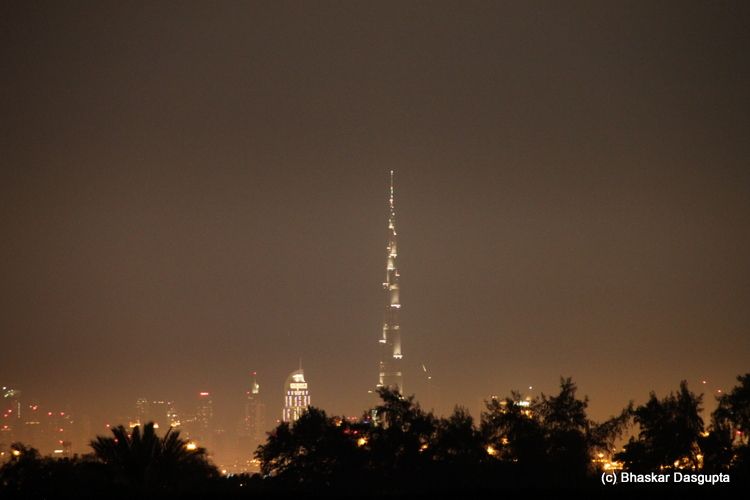 How the skyline looked at night
colourful fountains..
A little running stream
And the moon was up..
with shadows..
Walking down the path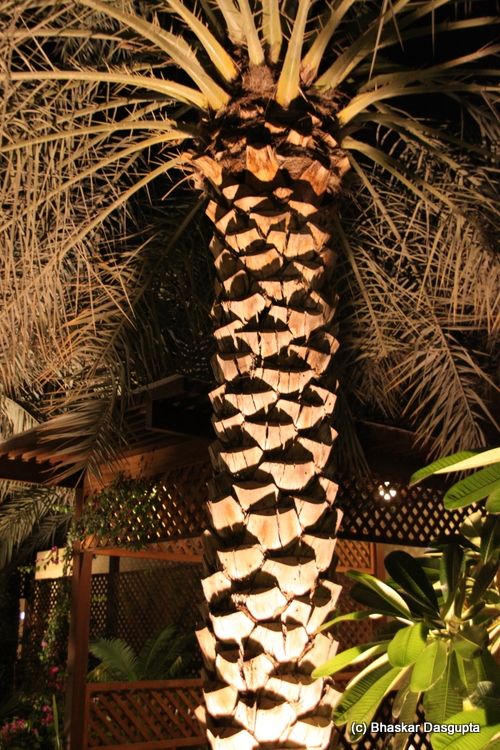 Shadows and patterns
Dancing fountains
Hello???
heh, reminds me of the ritual at Manchester, if you were busy in your room, you would tie a tie on the door knob…
With a little lamp to light my way…