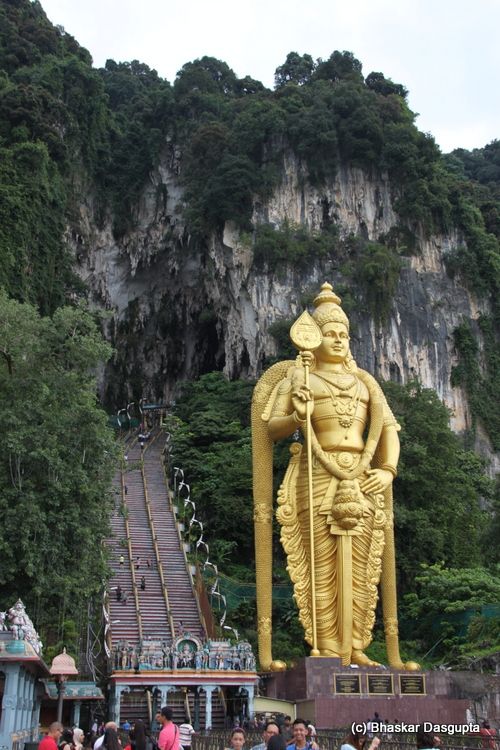 I turned the corner and saw this amazing statue of Murugan. Its awesome in its magnificence
There are so many cute monkeys infesting the place
As you enter the main concourse, on the left you have these small independent temples with various statues. Fairly well carved but with unpainted stone. Looks much newer than the other structures.
Carrying on, I see another temple, painted.
Very nice, I wish there was some books which describe the thinking behind all these statues. I asked around but nobody knew :(
Bloody feathered rats..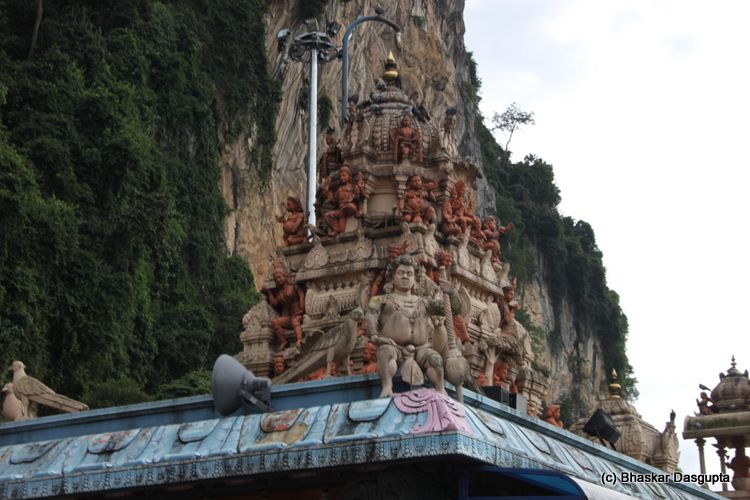 On the right hand side, there was this very interesting way of showing the statues…two tone, fascinating. I couldnt zoom in far enough to see the difference in stone but this is amazing.
Cock of the hoop.
That's the gate which is the entrance to the stairs..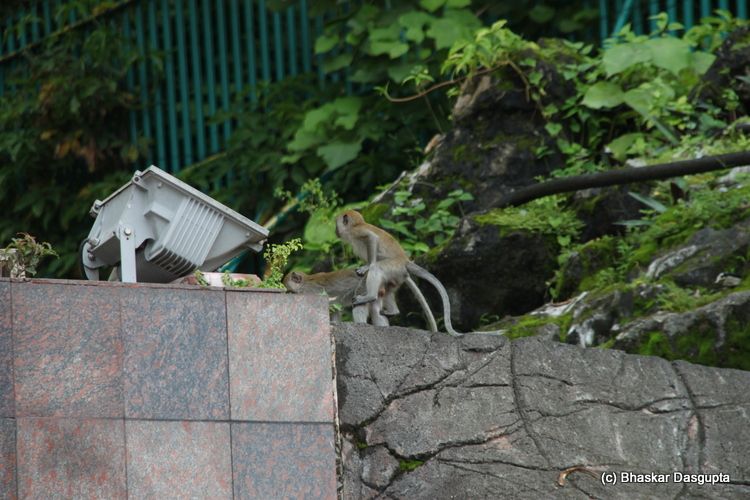 Whoops, get a room, you two!
And I look up at the amazing limestone cliffs
Man, I have to climb this???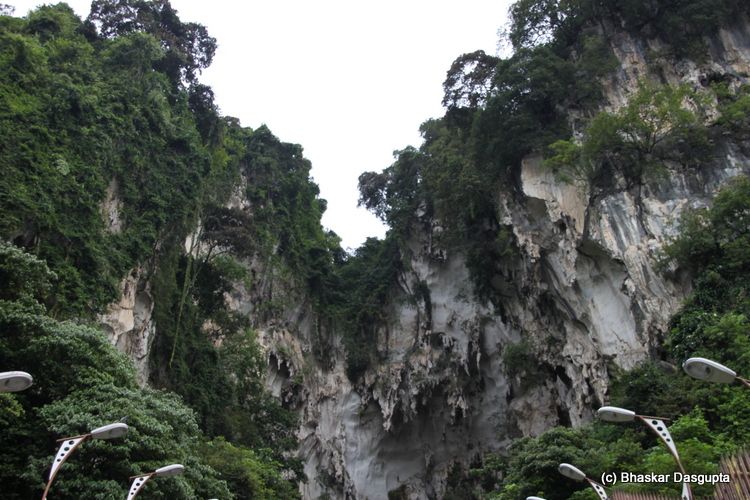 The limestone stalactites are so interesting…and have a faintly menacing air
There's the statue of Kamdhenu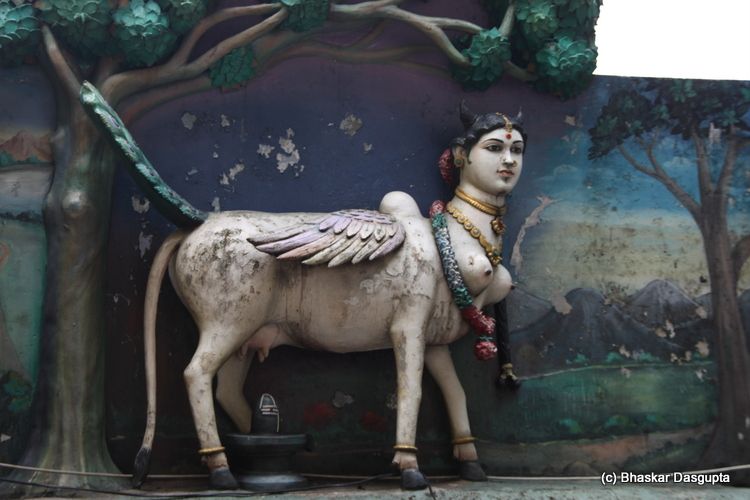 Fascinating. Here's what a friend of mine directed me to…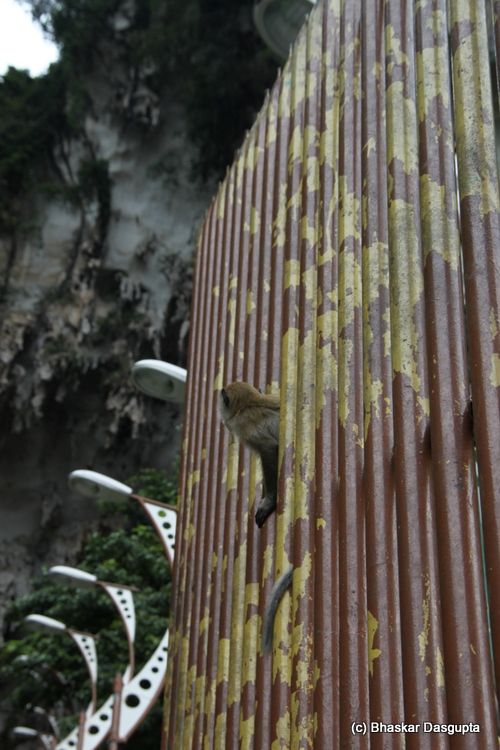 Peek a boo..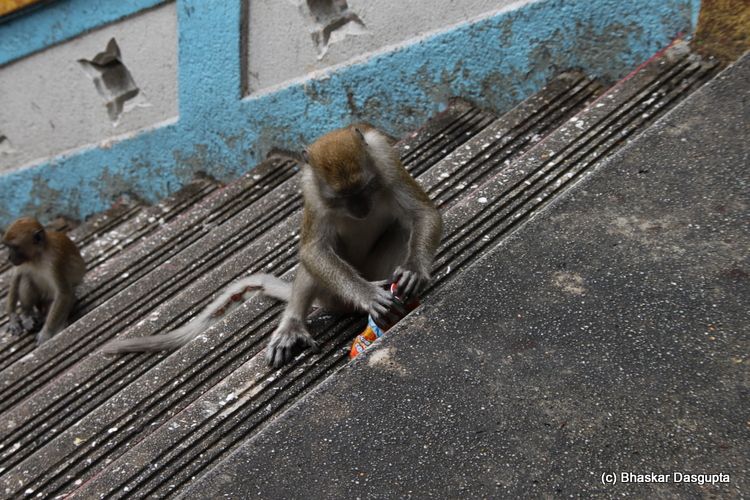 So this chap dropped a bottle, sealed.
And the male monkey grabbed it, and was trying to open it
Twisted it open?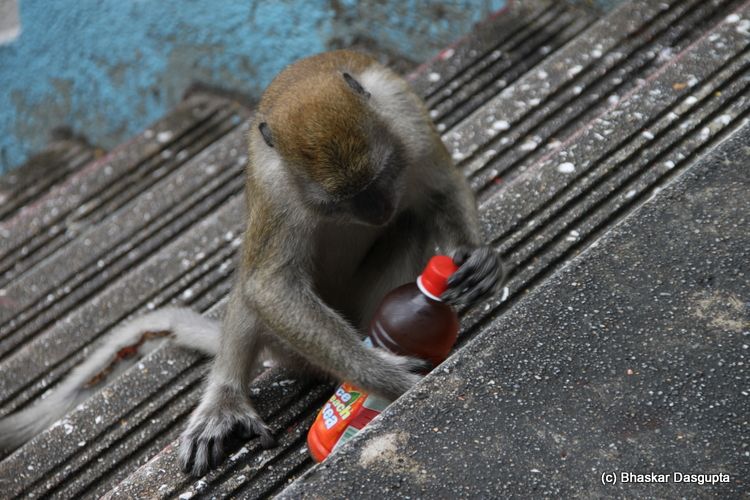 Nope, got frustrated and walked off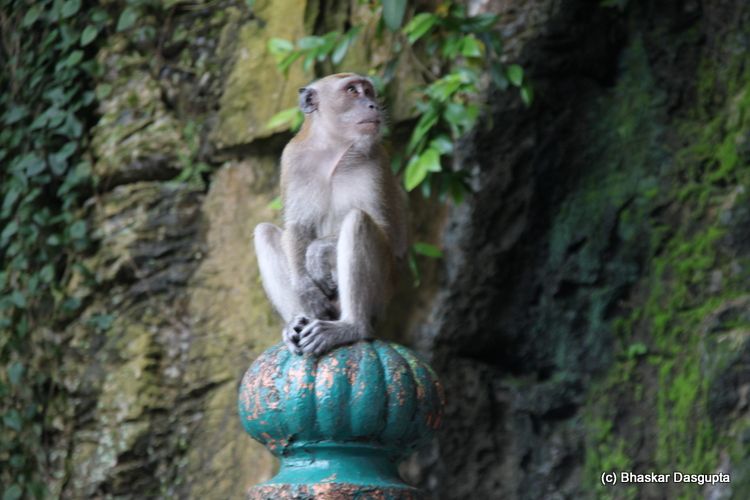 Sat on the pillar in a huff.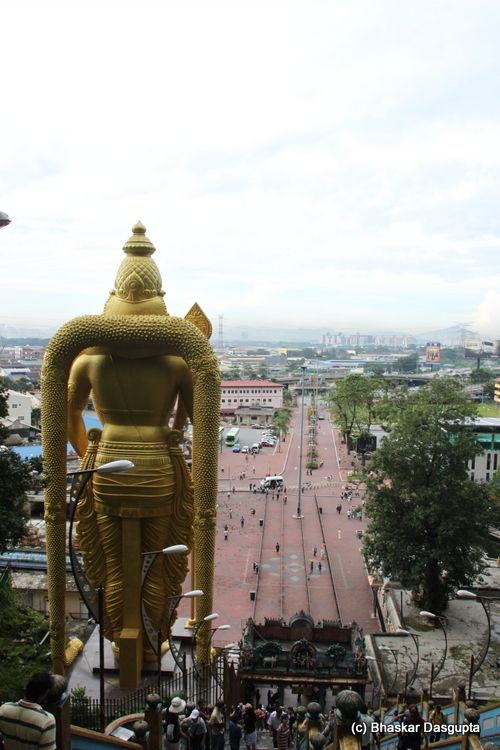 I am up to the shoulders
I will come back to the Dark Cave in the next session.
And I reach the top..
Another tiny temple on the right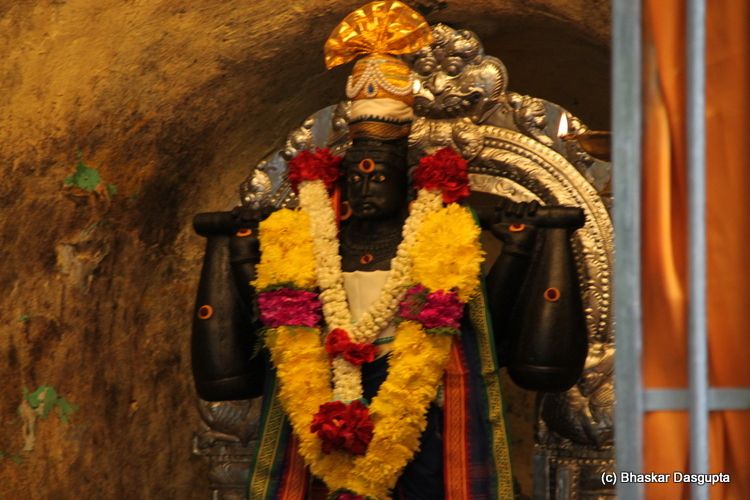 nice murti
amazing limestone handiwork by Mother Nature, I head in…
The main cave is full of shrines
And there is another cave inside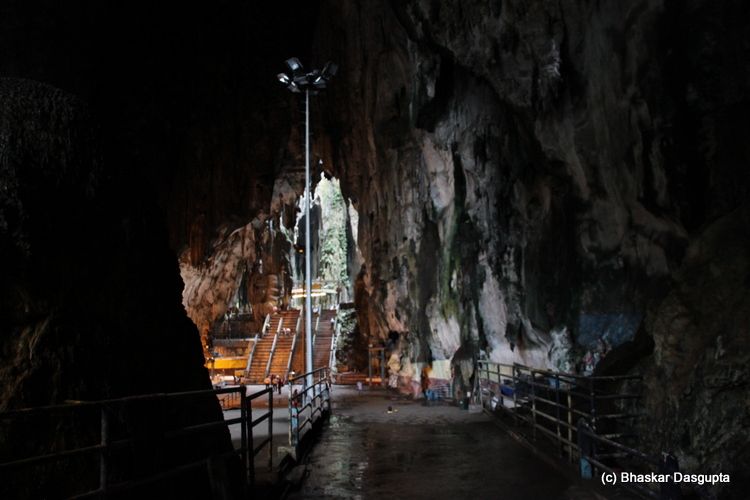 I start walking in
Its not fully dark or covered, there are holes in the ceiling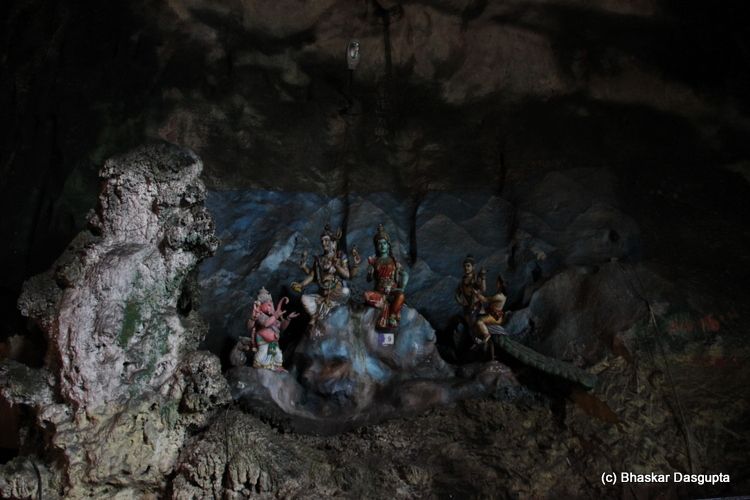 And in some of the nooks and crannies, they have put some deities in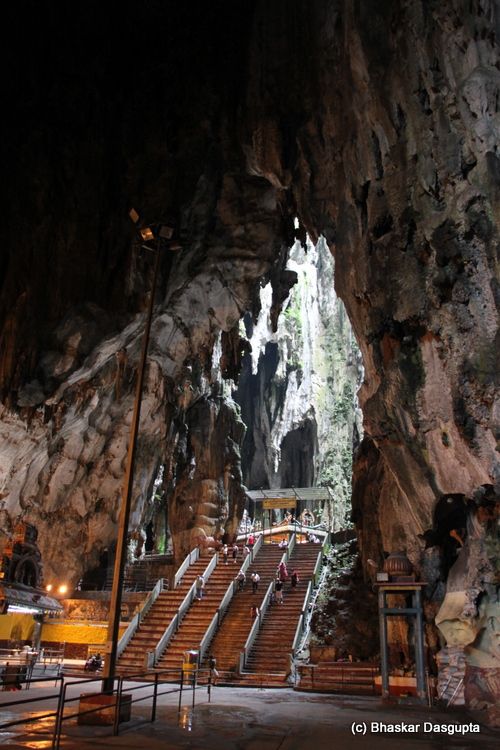 Fascinating view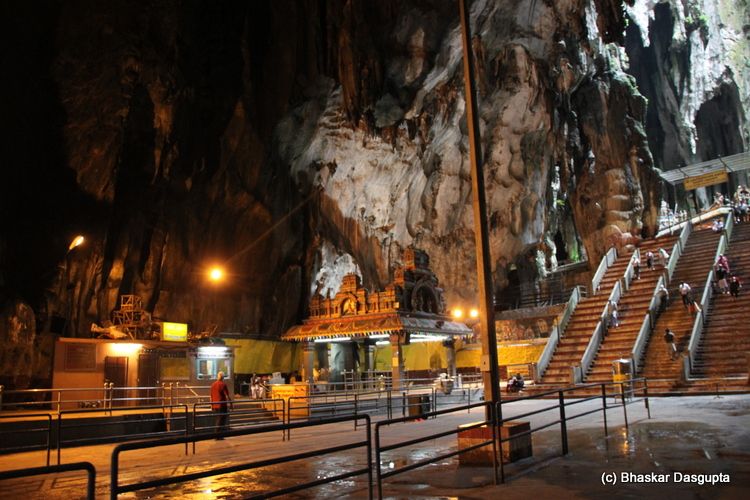 They built a temple on the left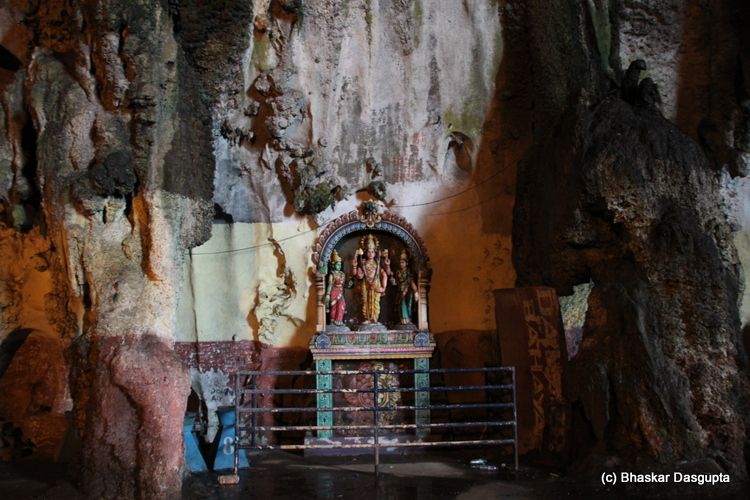 More shrines tucked away in the corners.
I reach the end
Its like a hole in the sky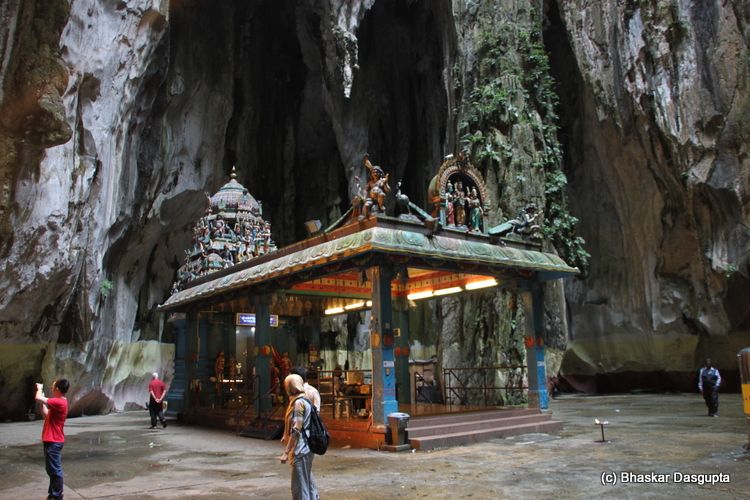 Another little temple in there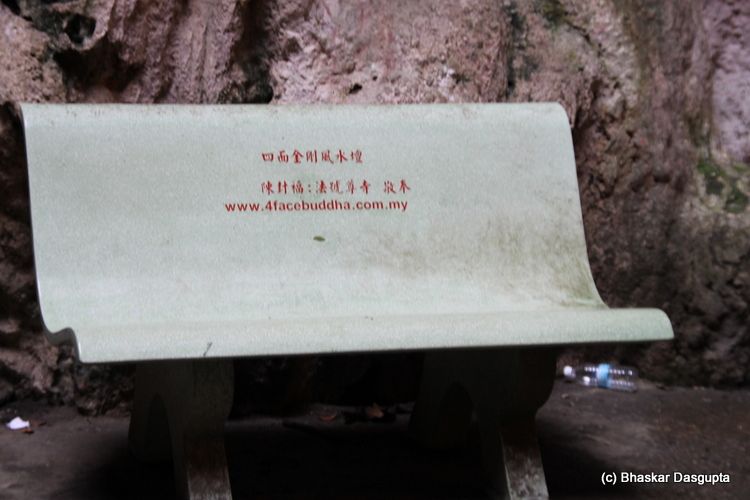 eh?
the views of this cave are amazing…
Another shrine in the orner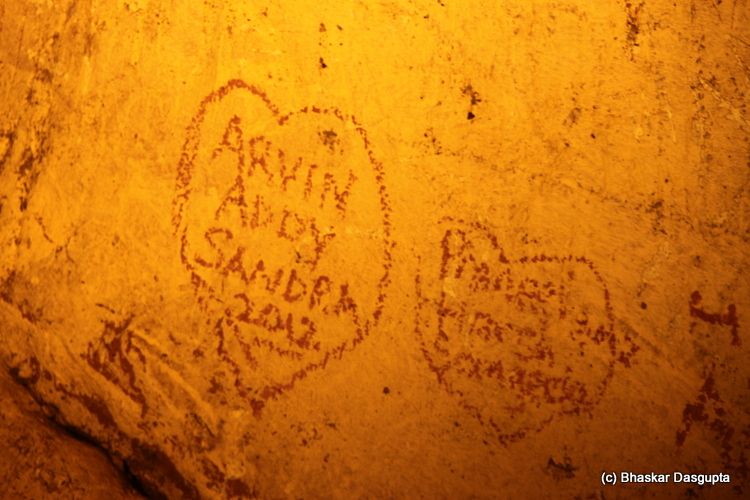 with the bloody graffiti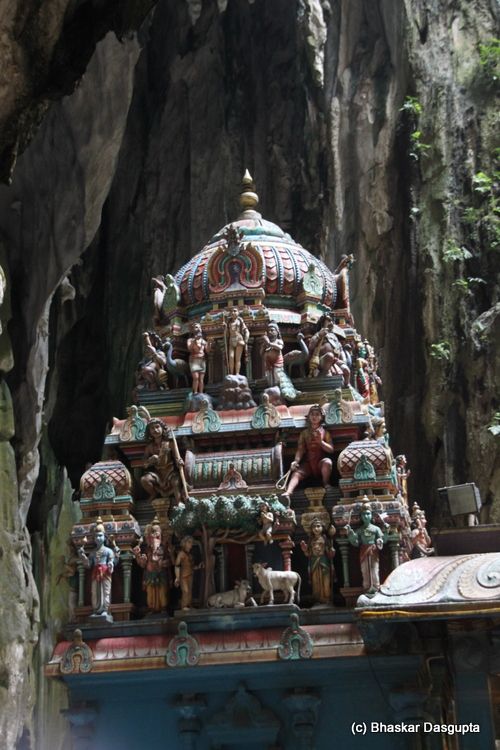 The temple as usual is exquisite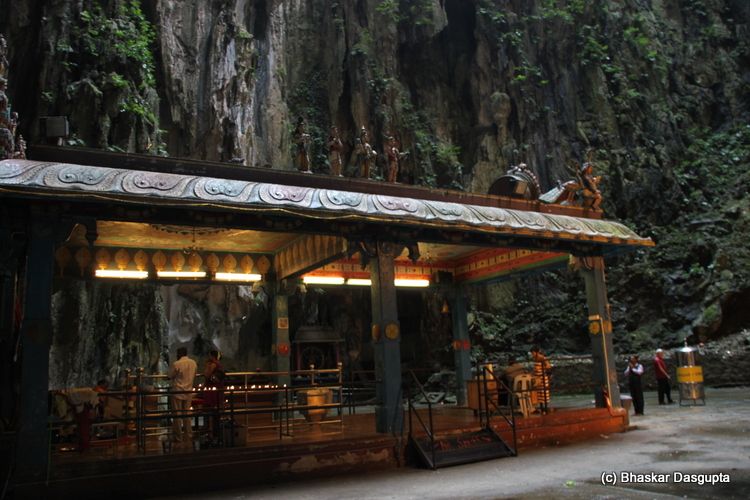 you can really feel the presence of the divine in here, quiet, safe, surrounded by these arms of stone.
walls of stone
with greenery down the slopes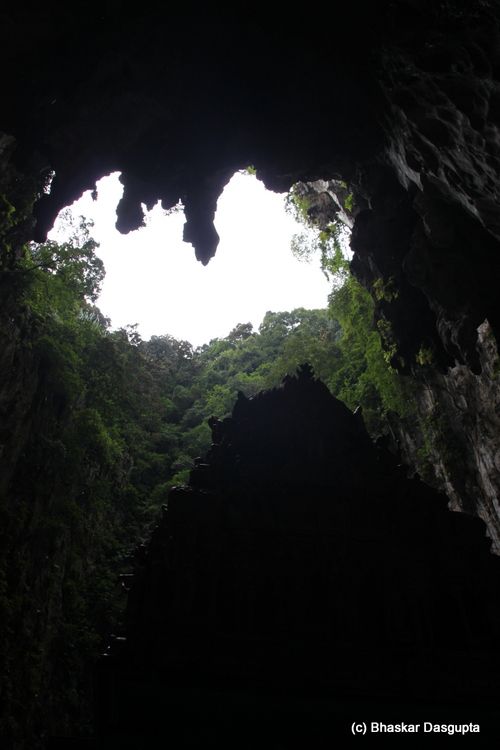 its like you are looking out of the throat of a god
A little landslide has occured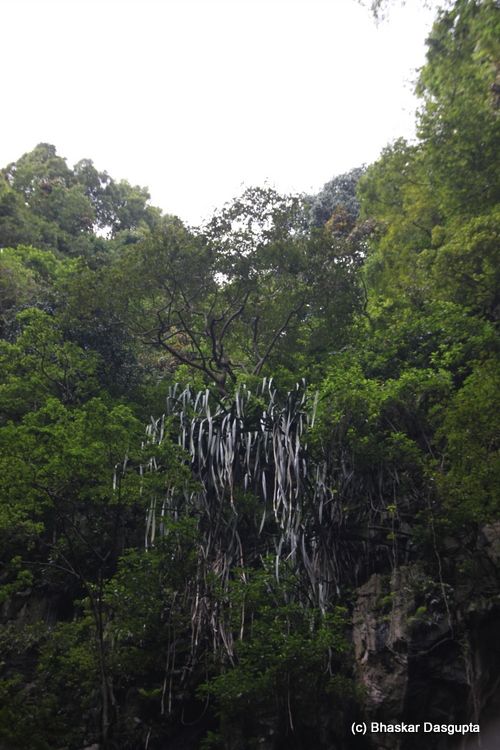 interesting leaves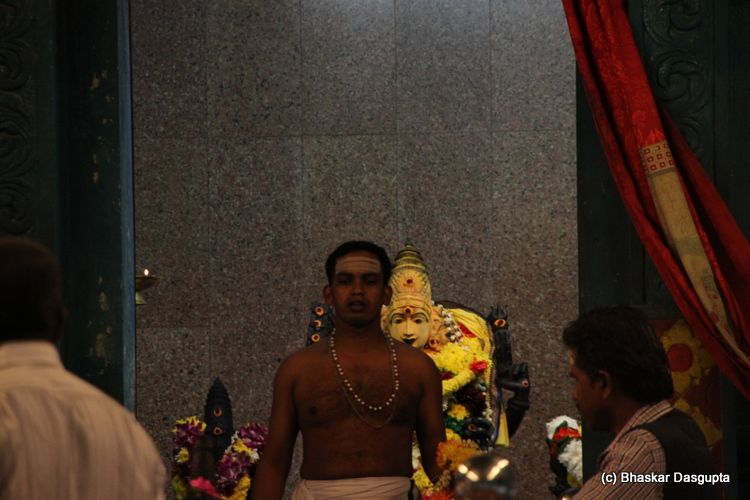 Quite an interesting perspective of the deity.
I regretfully turn away..sweating like an absolute pig, it was very high humidity and very high temperature
Looking back at the cave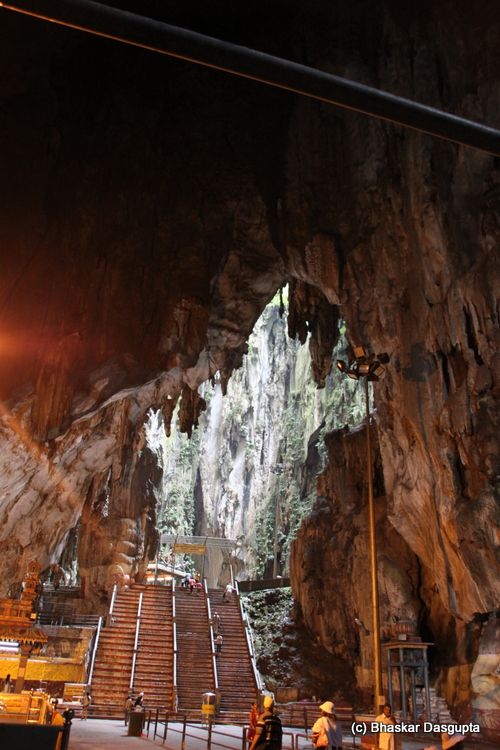 what a sight
Stairs to the outside
the final gate
Crap, I need to walk down this lot? where's the escalator?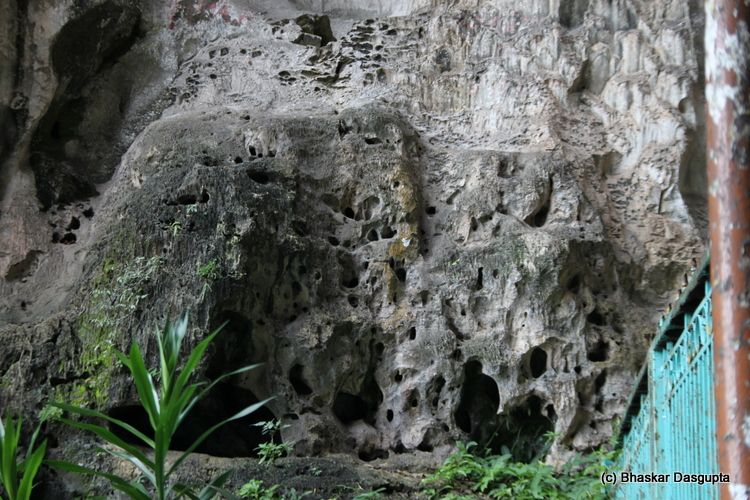 Limestone holes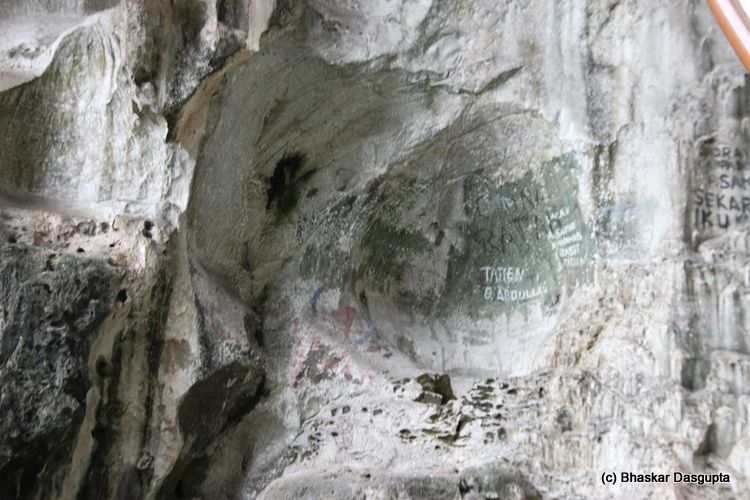 More graffiti
I can see over KL but I head into the Dark Caves