So I popped into this Chocolate workshop and museum to try out a great afternoon's joyful exposure to the art of the chocolatier.
the walls were covered with some wonderful prints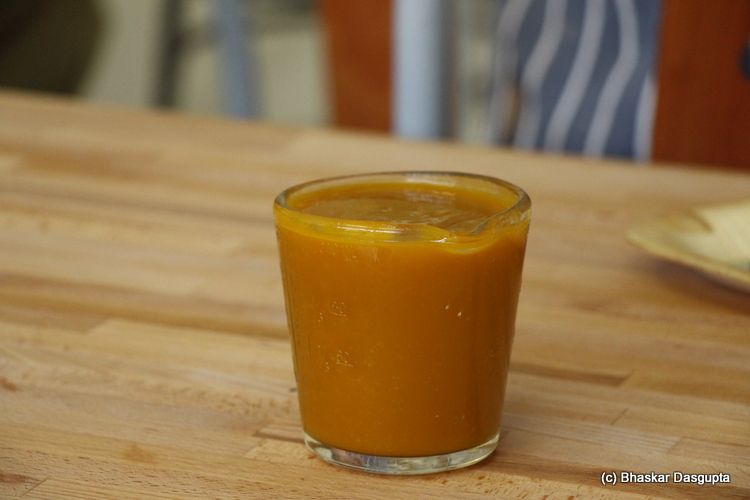 just look at the colour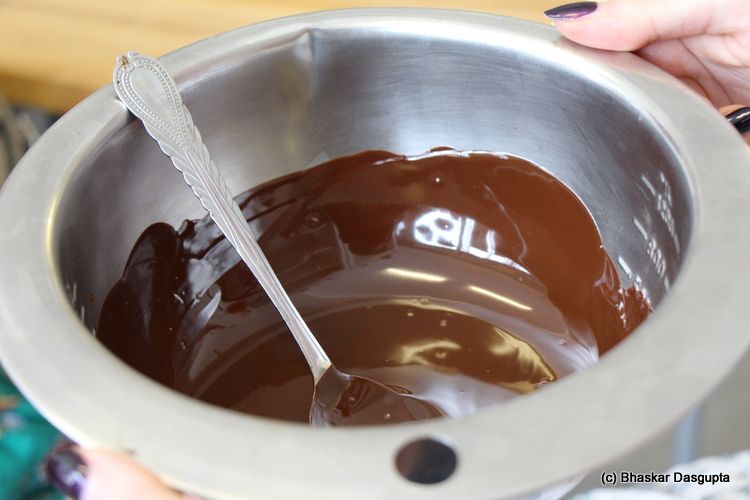 and of this..
both go into each other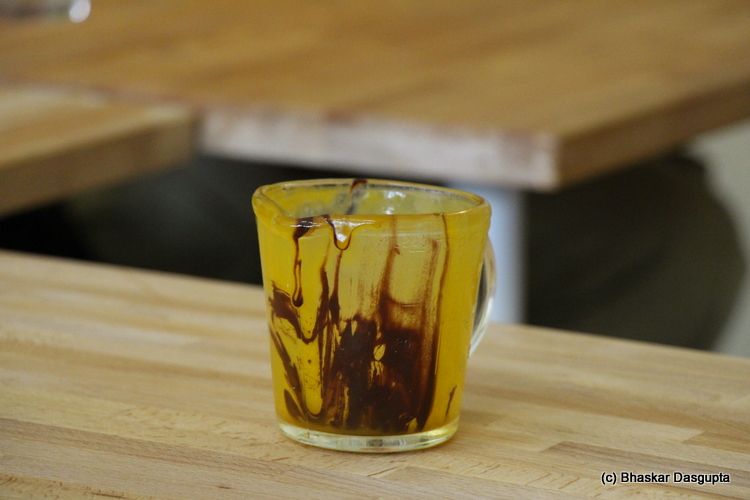 poetic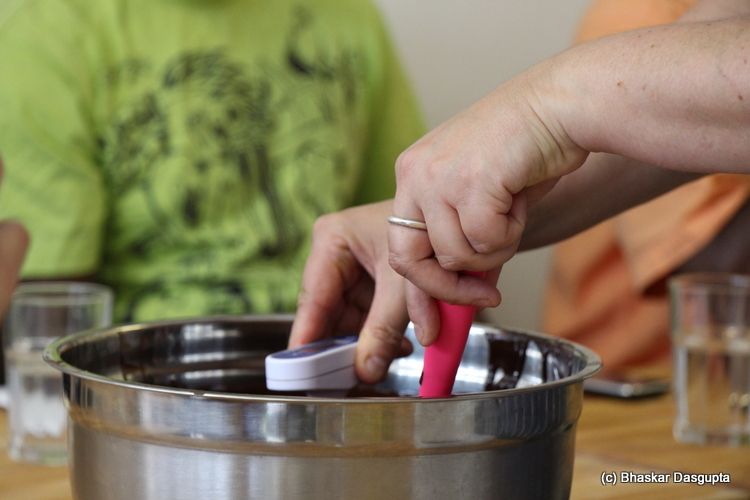 measuring the temperature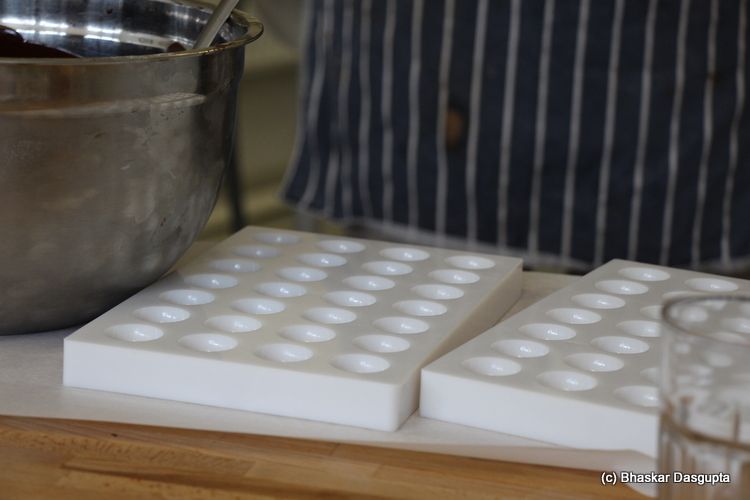 the moulds are ready
pouring into the moulds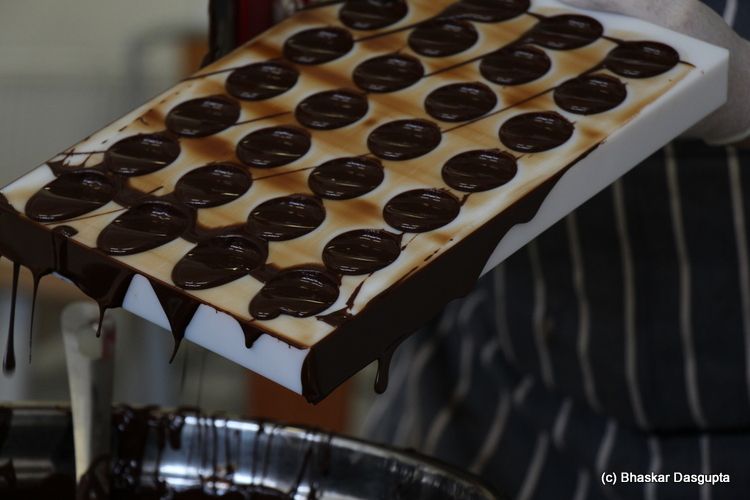 dripping off the excess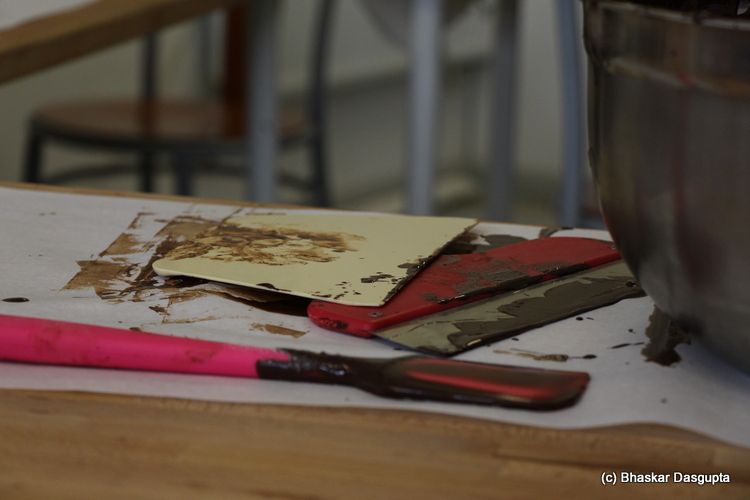 using these implements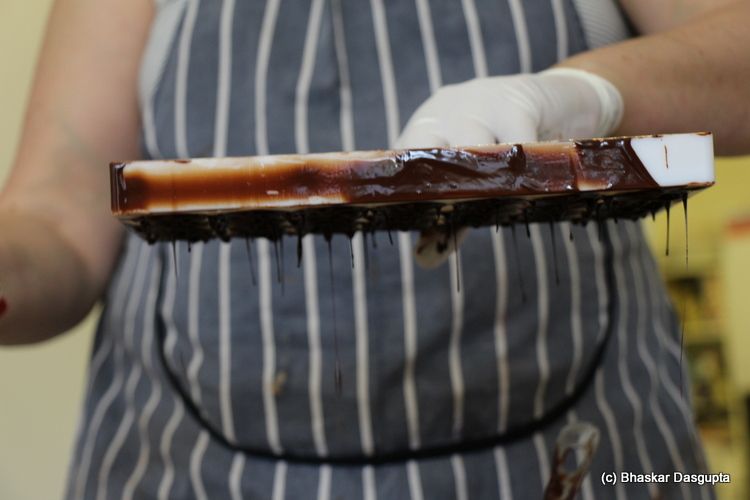 upside down
icing bag is being filled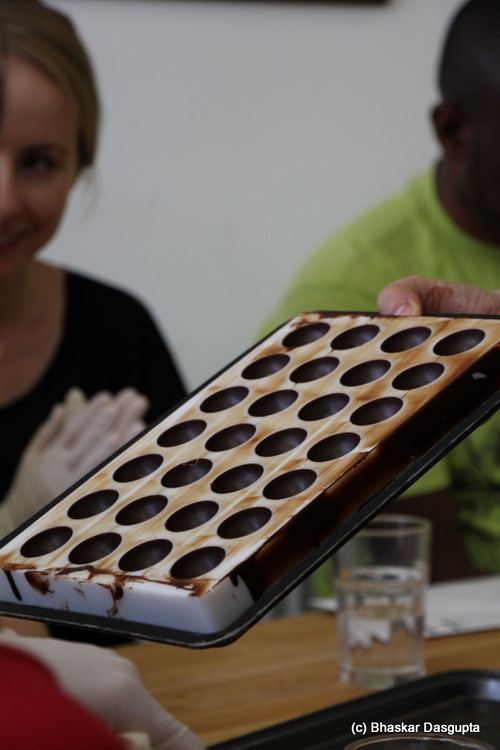 now the shells are cool
filling the shells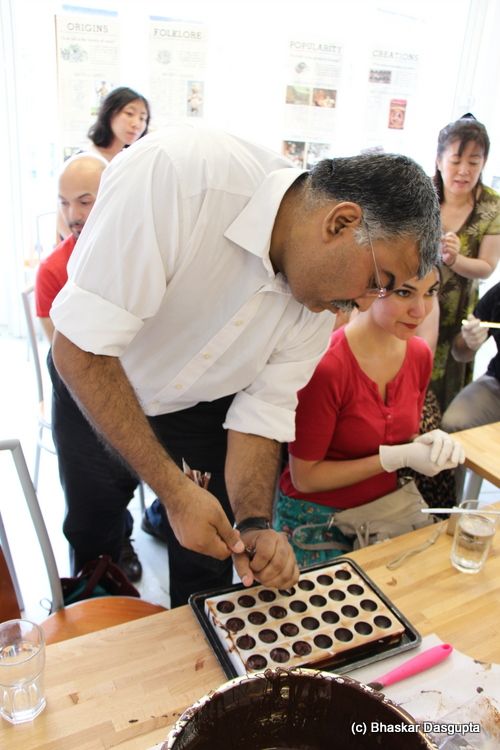 and me taking a shot at it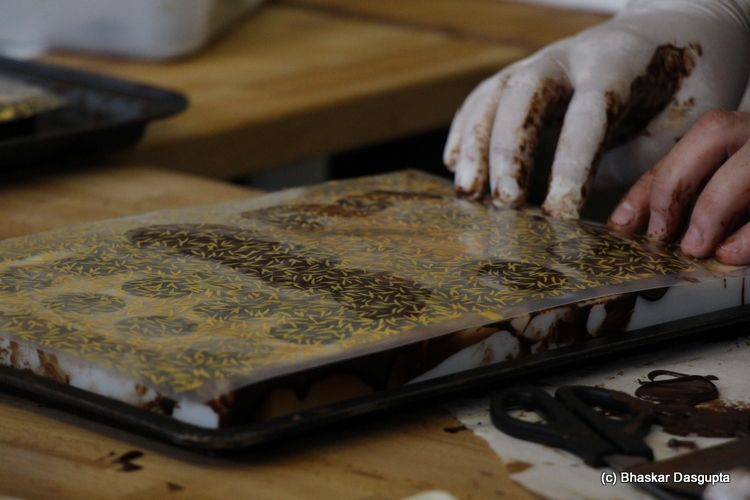 adding texture to it
and magic…viola
amazing displays on the ground floor and then we head downstairs to the basement where more displays are laid out.
fascinating artefacts, photographs and signs about chocolate…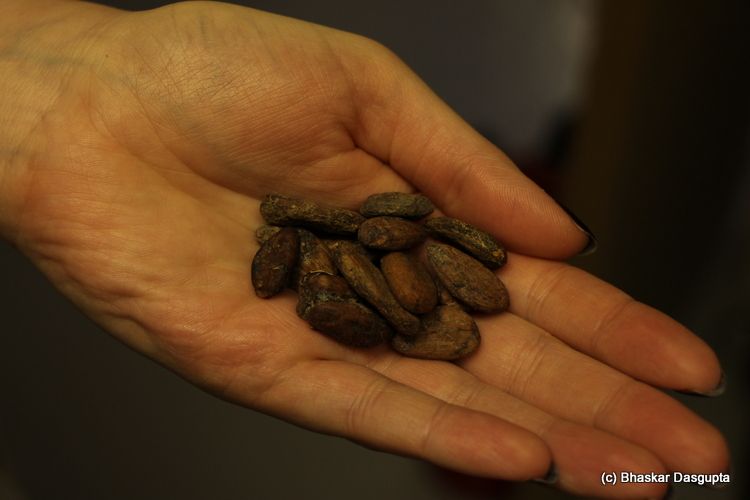 and here are the lovely seeds of heaven
I know the feeling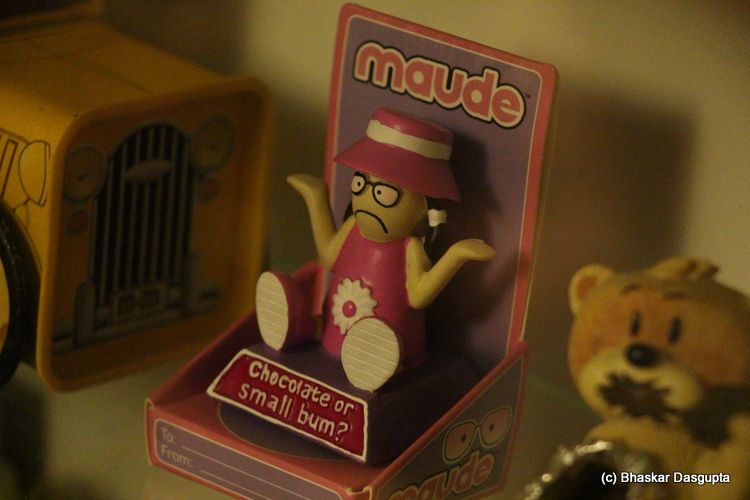 touhh decision eh?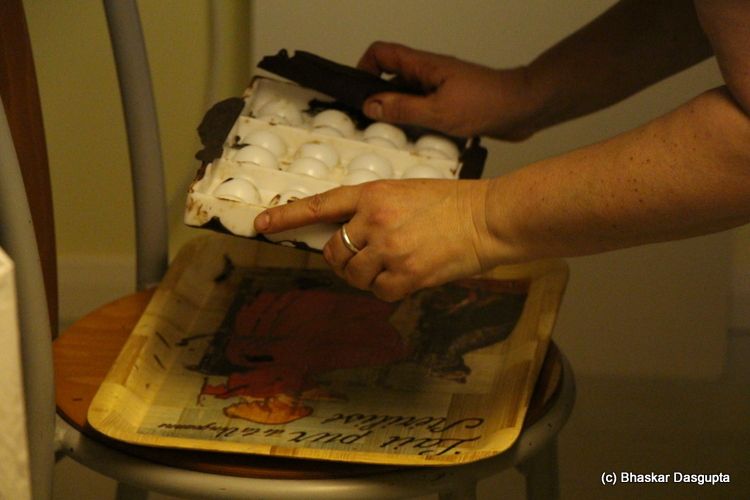 and now the lady brings the chocolates downstairs as they have now set
i pick up one and that's how they look, amazing.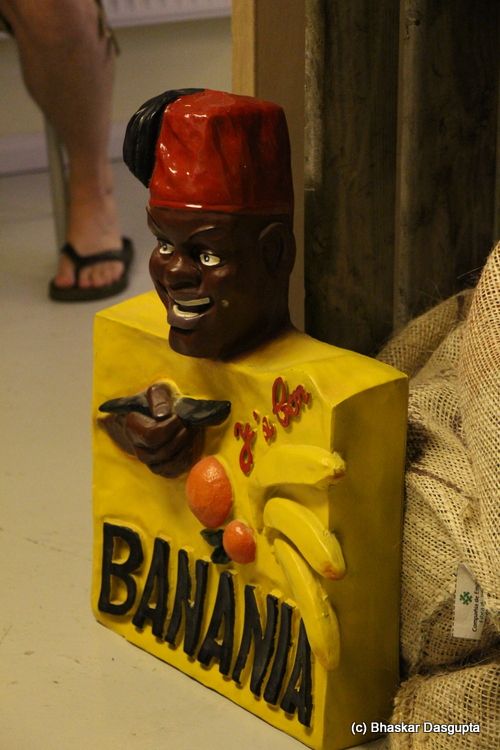 hello :)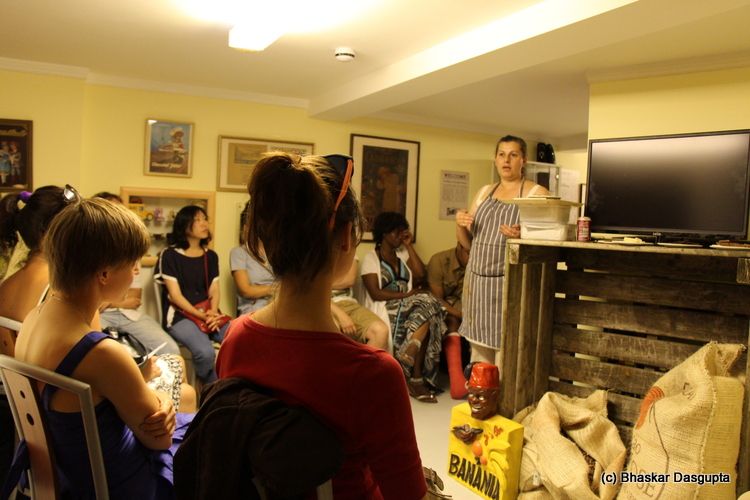 being given the last bit of instruction about what chocolate and flavours can do…
reaching out….