so decided to go visit a chocolate museum :)
waiting for the train and seeing a bench with fading paint.
views of flowers from the station platform.
reach Brixton..
a coffee shop
The Ritzy
the old Victorian town hall…the clock tower is pretty neat, I searched online and understood that this was made in 1905. So more than a century old now. And there are 4 allegorical figures on top. Thanks for that info. Finally found a site which described it. "The Clock tower provides a splendid landmark. 40 metres high it includes an illuminated clock, which strikes the hours and chimes the quarters. Each of the four dials measures nearly 2m in diameter and the hour bell weighs two tons. The four sculptures at the corners of the tower represent Art, Literature, Science and Justice."
You cant see it and i didnt manage to capture a good photo here, but I quote, "Among the many commemoration stain glass windows and plaques is a memorial is dedicated to Violette Szabo, Lambeth heroine of the French Resistance. Szabo was working behind the perfume counter of Le Bon Mache, a department store in Brixton at the start of the Second World War. She went on to become a renowned French-British secret agent."
And then the local town library…imposing building.
And here's the great man, Sir Henry Tate, who was the amazing philanthropist who built this library. What a man.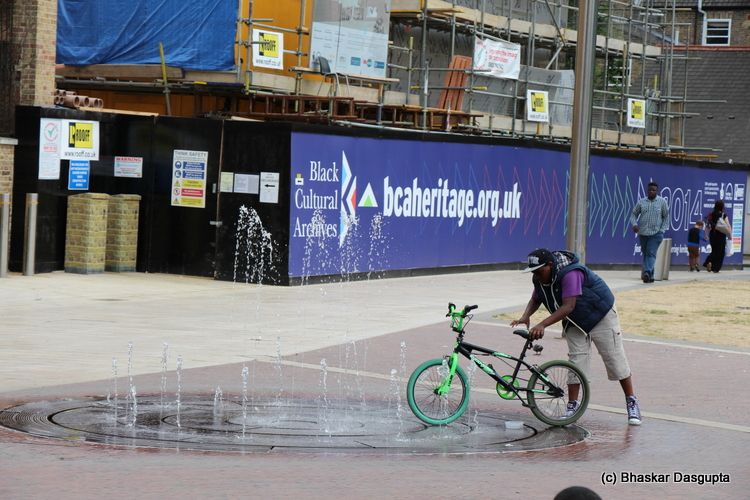 and then somebody washes their bike in a public fountain :)
And rides around in front of this whatever it is.
An old sign…amazing history. I love these old signs. there's one above Finchley Road station…And every time I pass it, I peek at it..
And then this rather imposing gravestone / memorial. With some brilliant architectural detailing…
I enter into the St. Matthew's Church Gardens…
Classic Wren church, dotted all around London
the courtyard is in a disgusting unkempt state…the fountain is a rusted old mess surrounded by water which doesnt seem to have been cleaned for months…
walking around…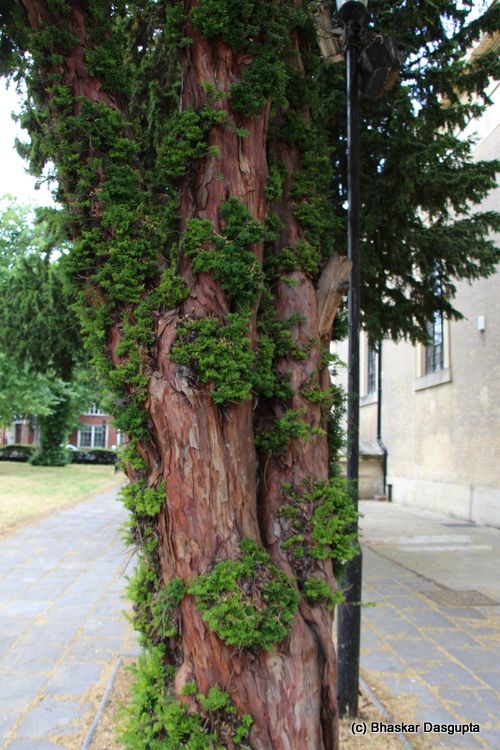 A lovely tree in the church yard…
these sunken doors are lovely…although were smelling up to high heaven of pee.
a view of the steeple
and a rather interesting old bike…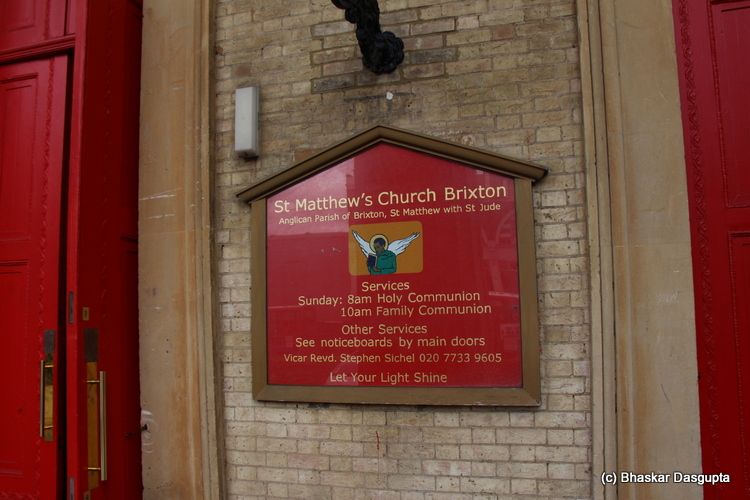 Very imposing facade, though…but what's with the red doors???
rows of houses…
a bird and bird…
I see faces…don't you?
what an extraordinary sight, lovely lovely.
German????
Smurf Movie is just out…
the area around the station is heaving…very bright and cheerful, i loved the area, it has a huge buzz around it :)
lovely murals on the bridge
and graffiti
yes, you dont want to see builder's bum, lol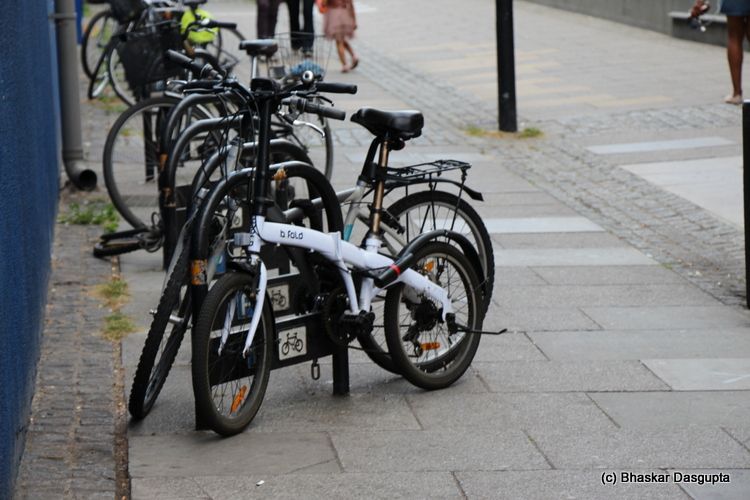 i like that bike…
i turn to go to the chocolate exhibition :)