For some very silly reason that escapes me now, I was in the office at a horrible time of 5AM. So what does one do? one goes and takes photographs of a sleeping London. (please click on the photo to get to a bigger resolution)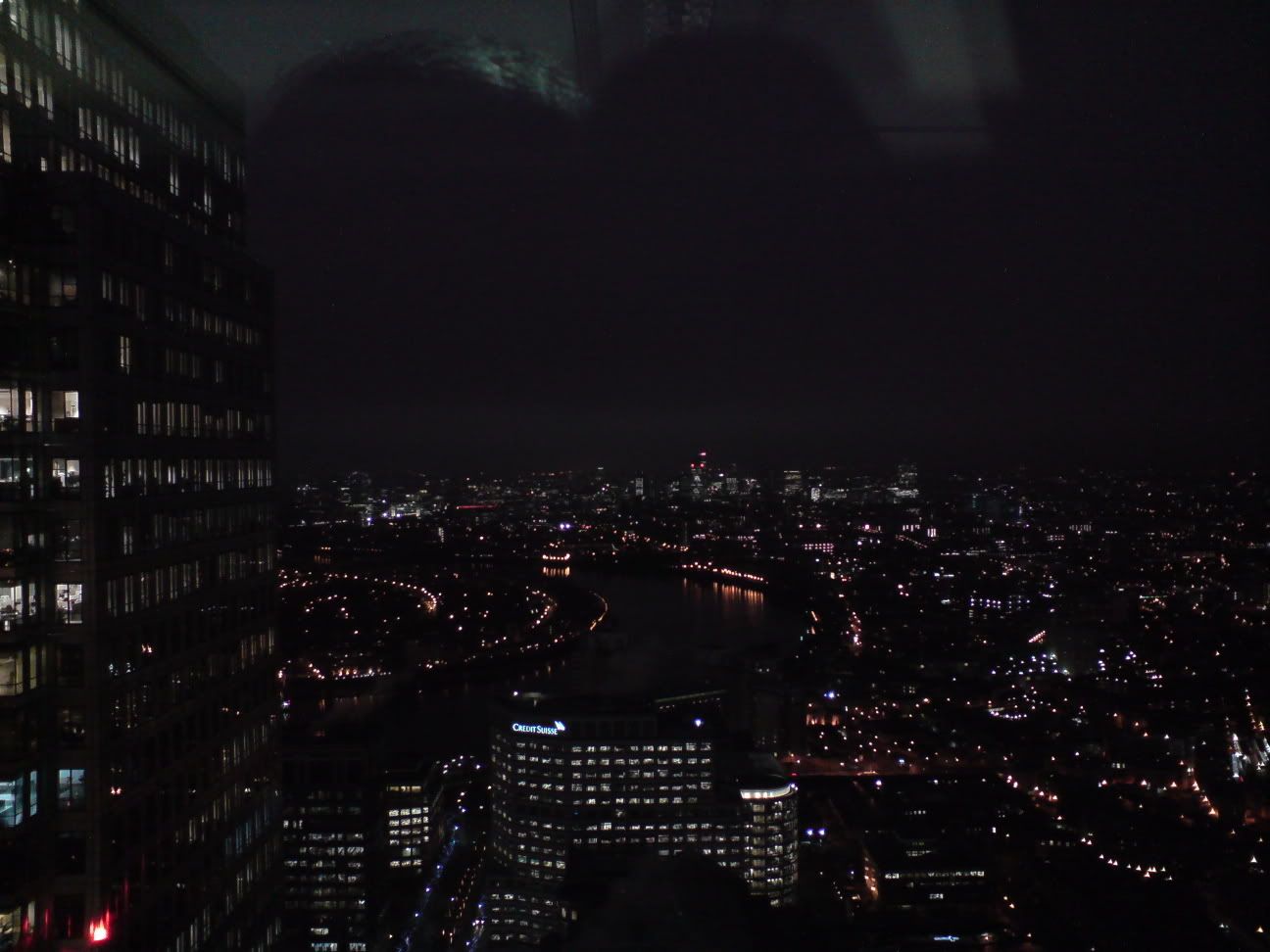 this is looking due west. You can see Canary Wharf Tower on the left. Then a faint reflection of the Thames and in the far background, you can see the Gherkin.
Another shot of looking east, this time in portrait format.


tried to pan right, but the reflections put paid to that idea.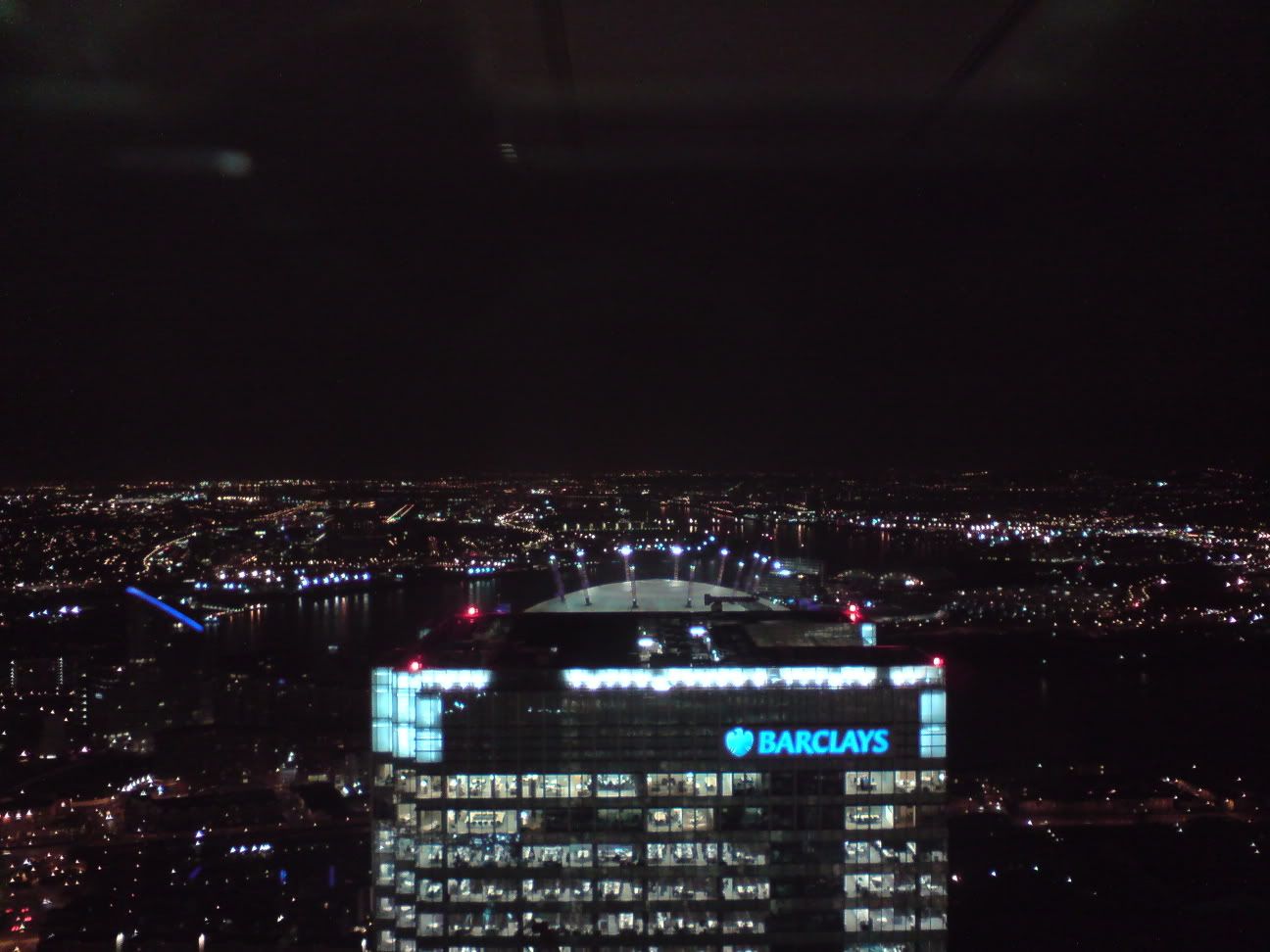 The O2 centre seems to be rising like a flying saucer from the top of Barclays building.
Full slide show here.
Quote of the Day:
Act as if it were impossible to fail.
--Dorothea Brande
Quote of the day:
Computers make it easier to do a lot of things, but most of the things they make it easier to do don't need to be done. - Andy Rooney