I had to nip over to Swansea to deliver a lecture and also to attend an academic board meeting. It was horrid weather throughout the day, though it had started off as good at the beginning.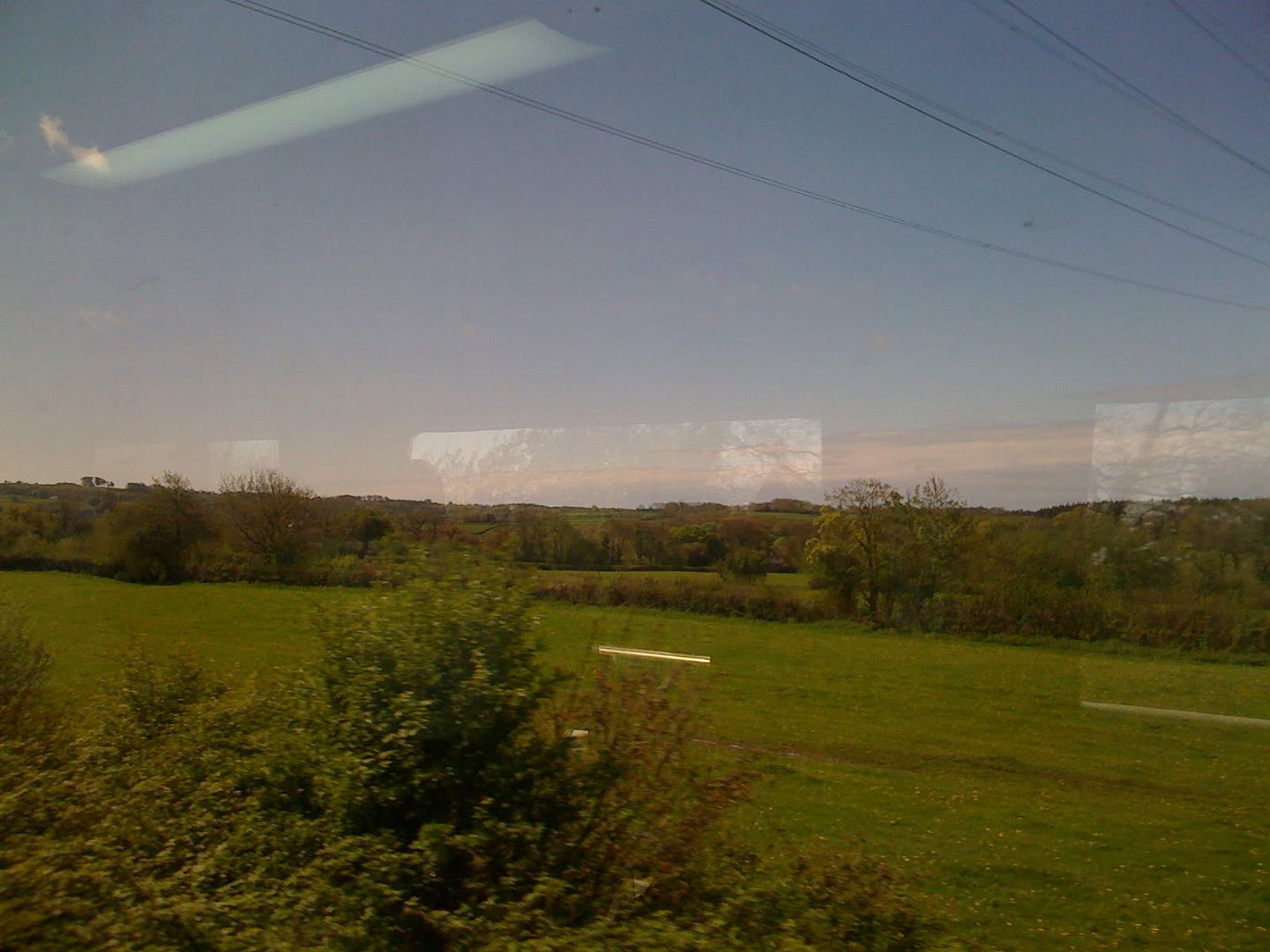 Lovely farm land, bright green colours, lovely hedgerows. Welcome to the lovely English countryside in spring .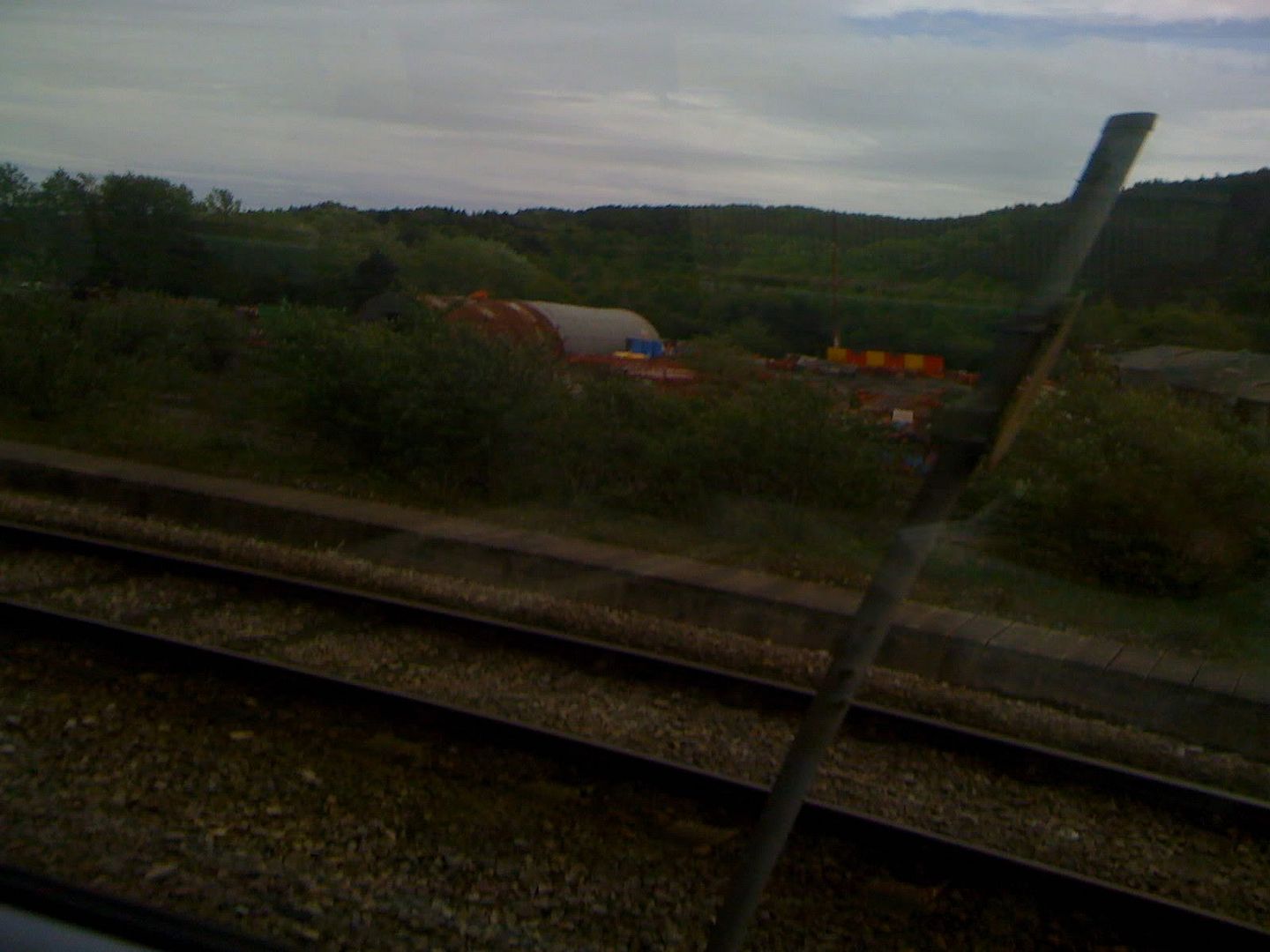 Then the weather changed and it started getting cloudy, but I still managed to take some snaps of a gas canister dump. I did because it was quite a vivid orange coloured canister, but not something that I was expecting to see in the middle of a verdant green landscape. Anyway, I reached Swansea, finished my talk and the board meeting too and then came back to the train station.


By that time it was atrocious weather, with glowering and lowering clouds. The top of the hills were hidden under the clouds which were constantly coming down. I guess those people who live up there would be feeling damp and waterlogged all the time, eh?


Two more views of the Swansea station (God, that's so grotty as well, and what's with the eternal presence of the small water tankers on the platform?)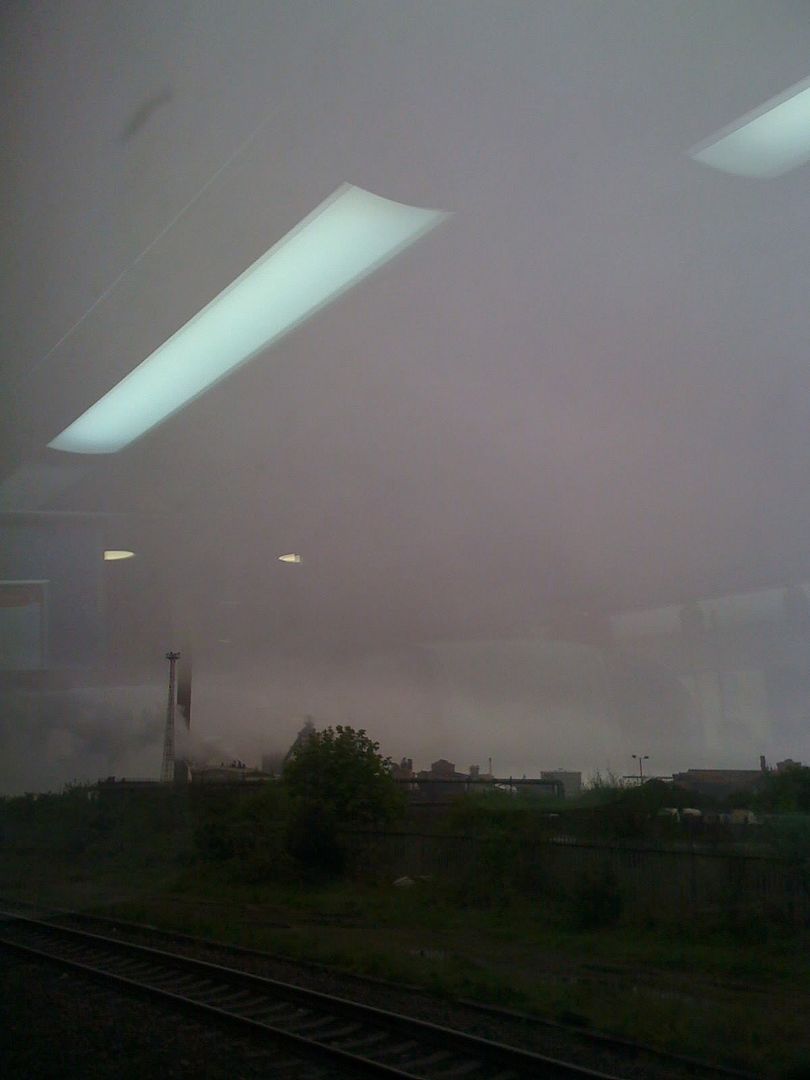 Then I noticed something interesting in terms of finding patterns in the clouds and this factory's chimney in the distance. Smoke was also coming out of it or raised from the ground and with the lowering clouds, it was like a cloud sandwich!




Another image that struck me was that this seemed to be a giant needle knitting clouds :) (though one really needs two needles to knit, but still!)




From the other side, it looked too dark and dismal. Plus the eerie shapes of the power line towers. added up to a very spooky atmosphere.


But then at last the weather improved and you can see what I mean, the far off bright yellow mustard farms in the bright sunlight showing England off at its best.


It was getting quite late, and the shadows were lengthening over the fields, I think this was around 7:30 PM or thereabouts.


And now it is getting dark and darker, but this time with lovely cloud formations, showing clear blue skies above, then dark places and then again sunlight ground with long shadows.
Here is the slideshow.