We were invited to attend Diya's school fete. Karn, after taking one step inside the compound, just turned around and left muttering something about his image being shattered if he is found consorting with first school kids (he is a teenager, respect and image is important). Anyway, his dad being a total nutter, went berserk in the fair ground.
first stop, a bouncy castle. The clown at the top looks rather sad, no?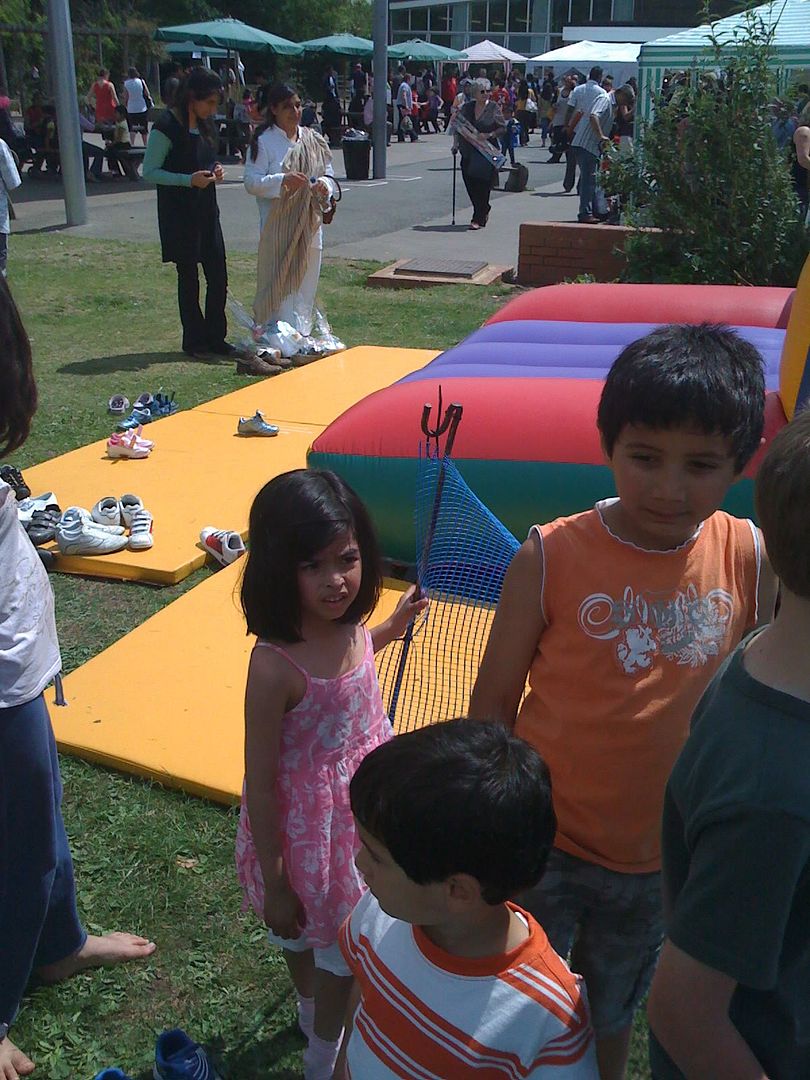 then we are queuing up for a bouncy castle obstacle race.


weeeeee……. down the bouncy castle obstacle race :), i wish I could have joined in..
i couldn't so i went and sat and sulked while wearing Diya's hat…


these girls were dancing to some strange tune. Why cannot they invest in some good music systems? All I could hear was vague thumps…And that colour, eye stabbing shocking pink!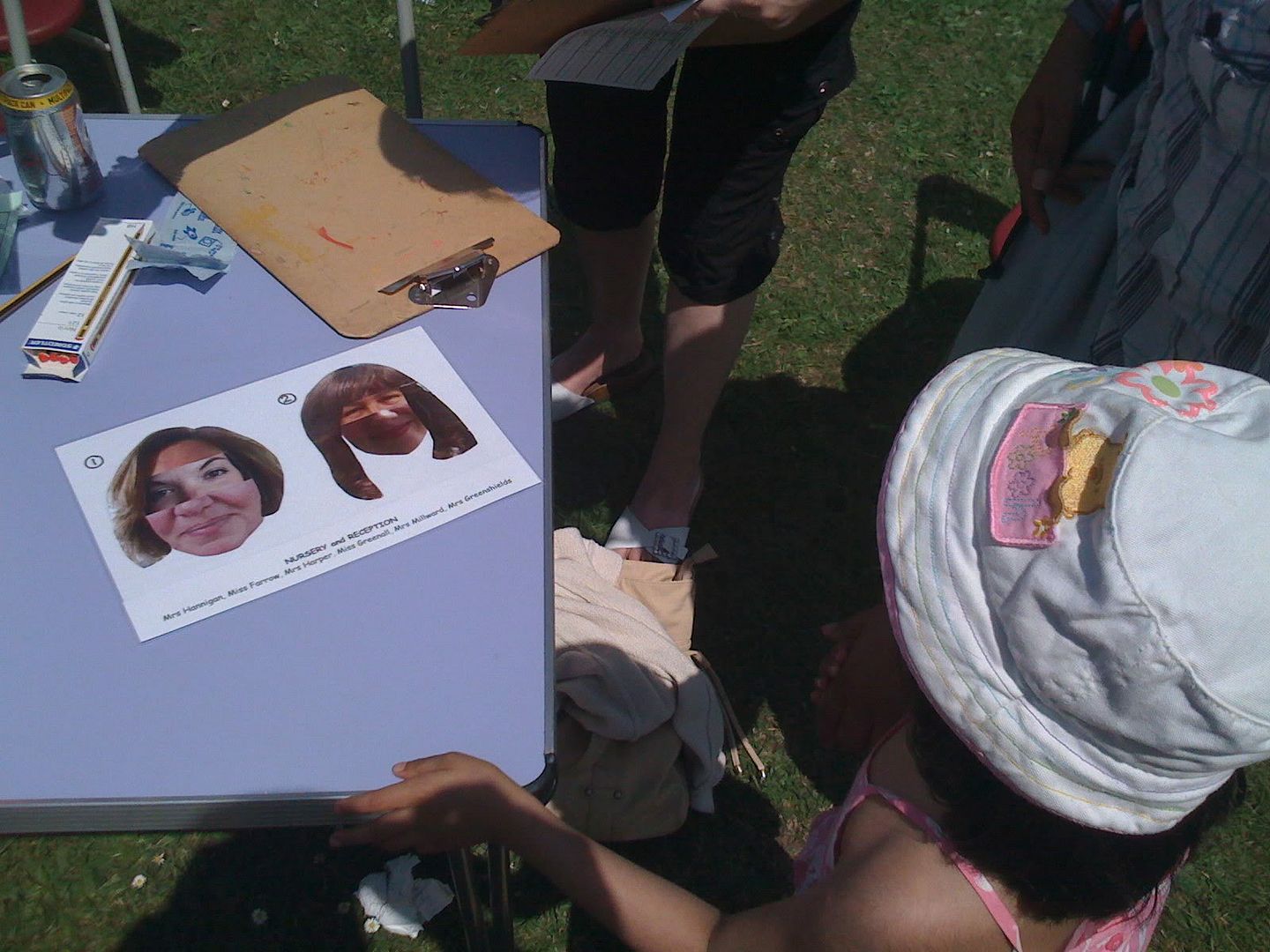 this was guess the teacher game. So they divided the teacher's face into three parts and mixed them up, and then the students had to write out the names.


she did well, she identified 4 out of 6 face pieces and then made a beeline for…


this giant tub of sweets. I want one of them for the office. I wonder where I can buy them?
ooooo, the boat is listing to port…


then we went to sit on the pink barbie plane (barf barf puke puke).


wheeeee, its taken off now :) It was fun, nice summer afternoon out in the park, but too bad they dont have games for dad's (more sulking here…). Its ageism, i tell you.
Full slide show here