It was Diya's 6th birthday on 1st of November. As usual, it turned into a week long celebration. We had a cake cutting ceremony first at home.
That's a cool cake, eh? nice one. very Halloweeny :)
See the two witches having fun with the birthday cake.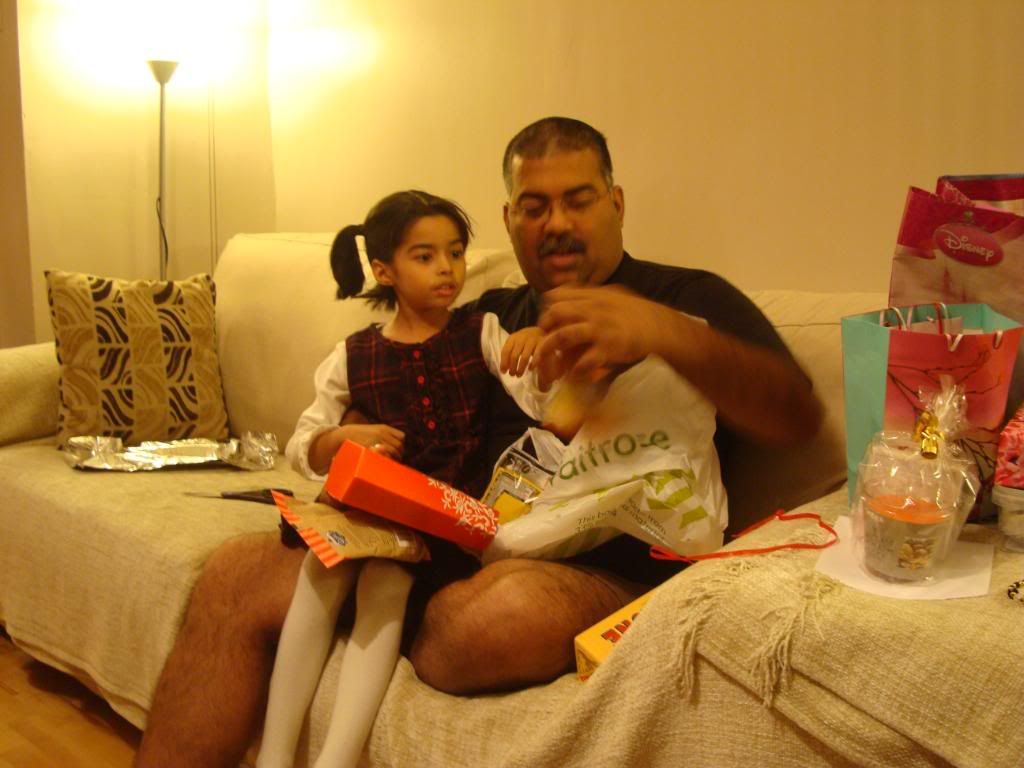 Baba and lil princess sitting down on the most important task of dealing with the presents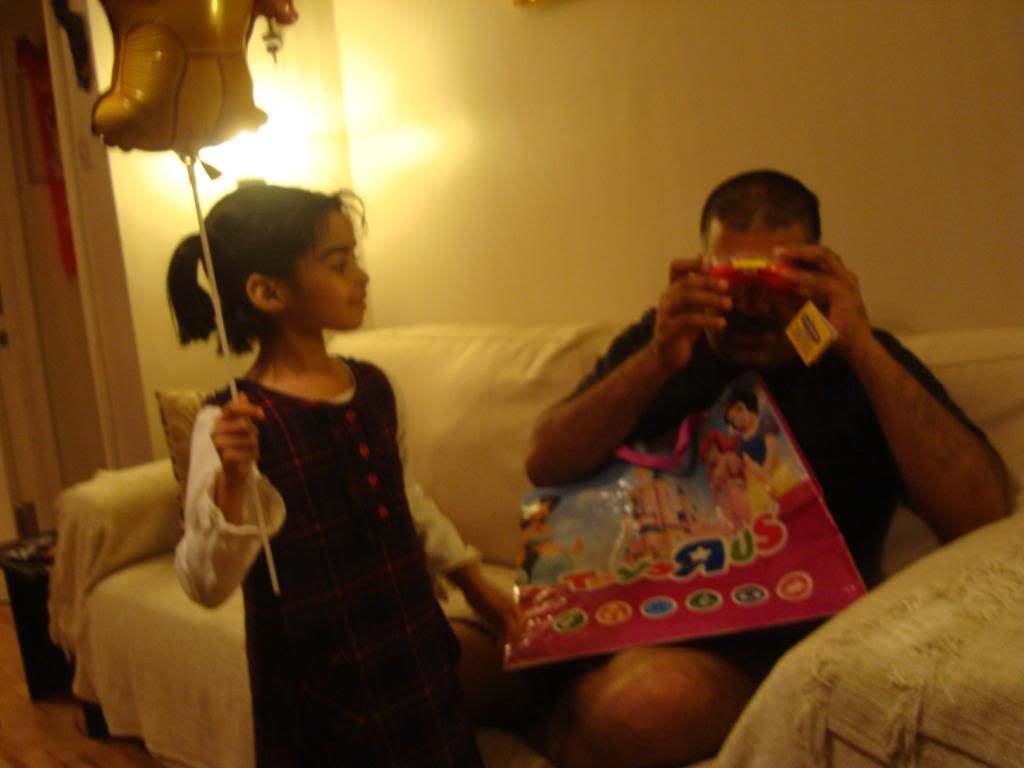 we have a great little 3D view thingamabob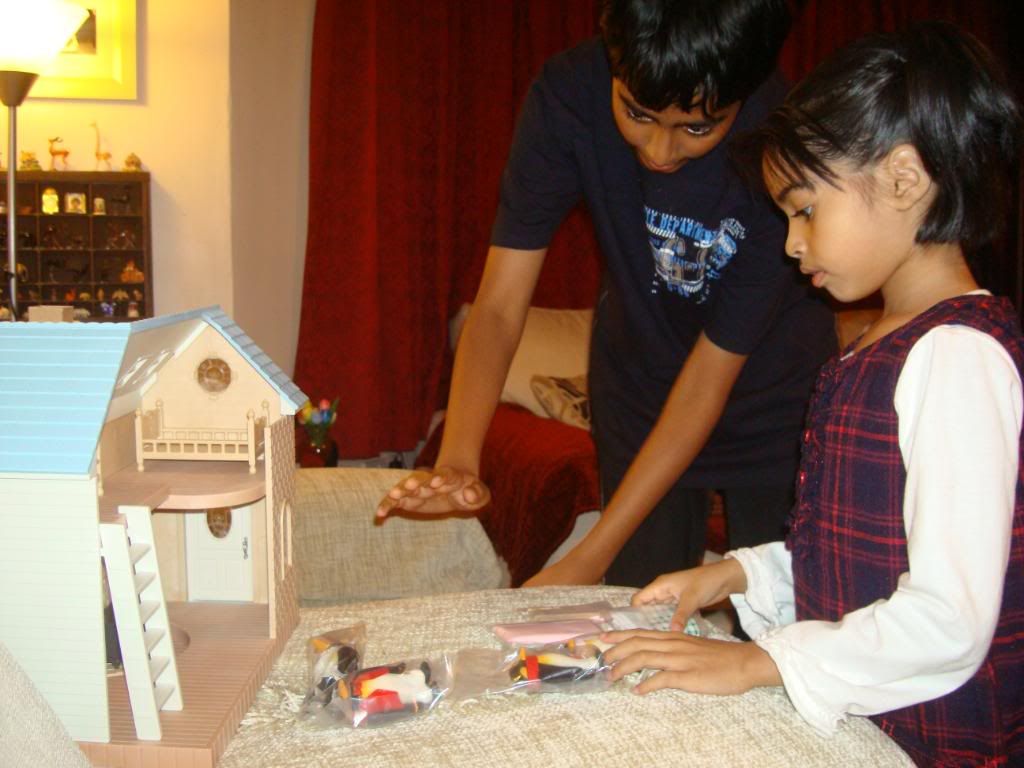 and we have a cute little house with Sylvanian Families, some penguins and stuff.


Ready for the next party at Fantasy Island. This is my first narrow jeans. I look very swish and put together :)


Waiting for the guests to arrive. See my table all nicely marked out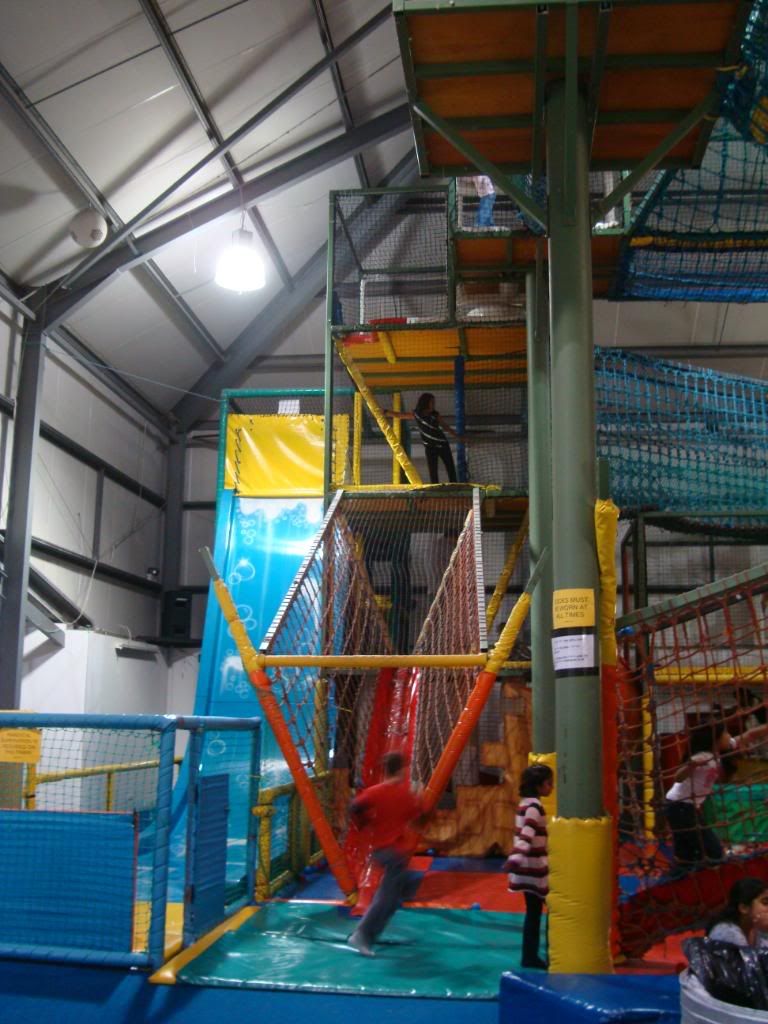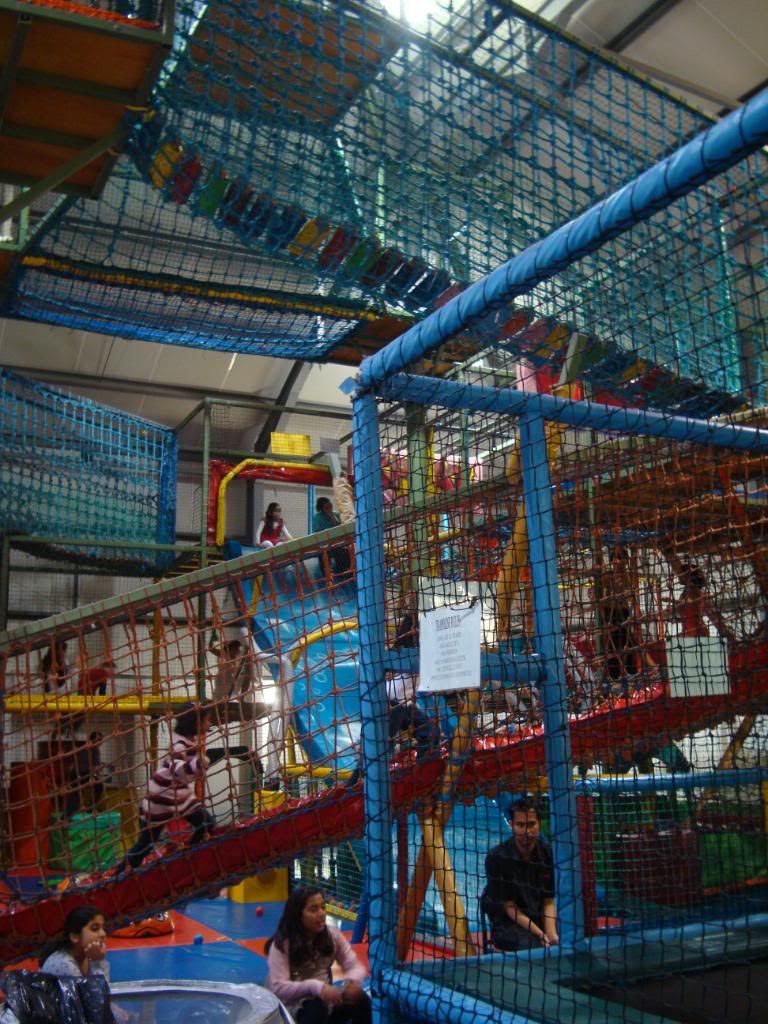 Here's the first view of the fantasy island jungle gym


This is where the parents hang out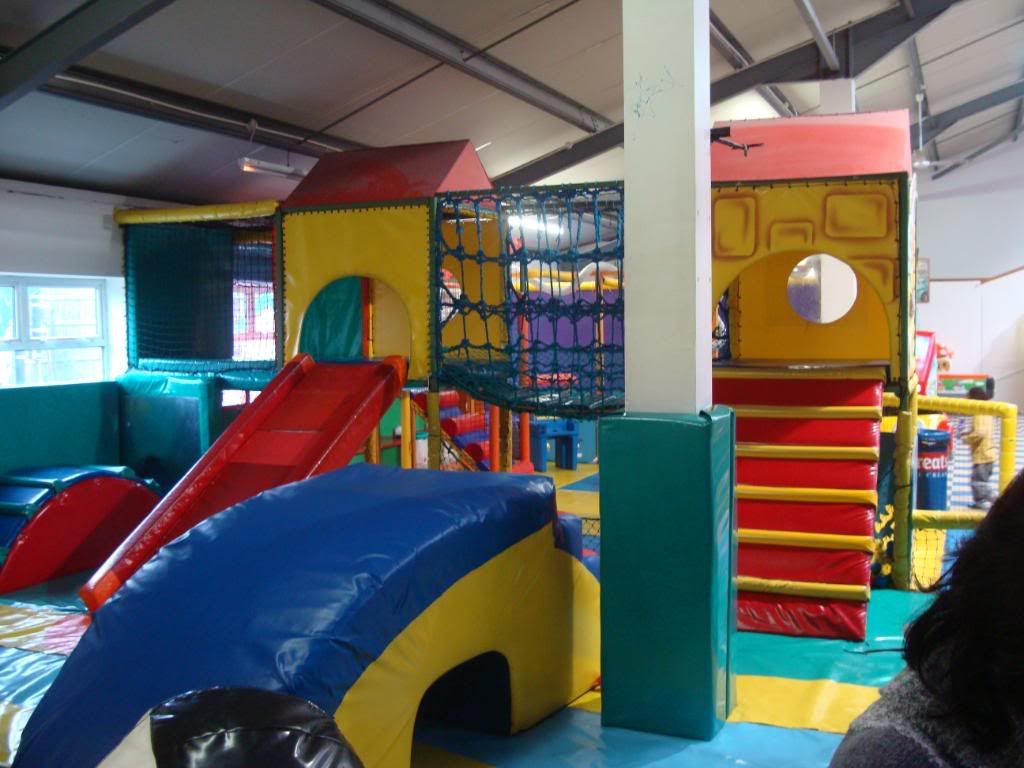 Mum is trying to show something about a new spiffing ring that she has with emeralds and sapphires and stuff.


the guests start arriving with the yummy mummies :), and the presents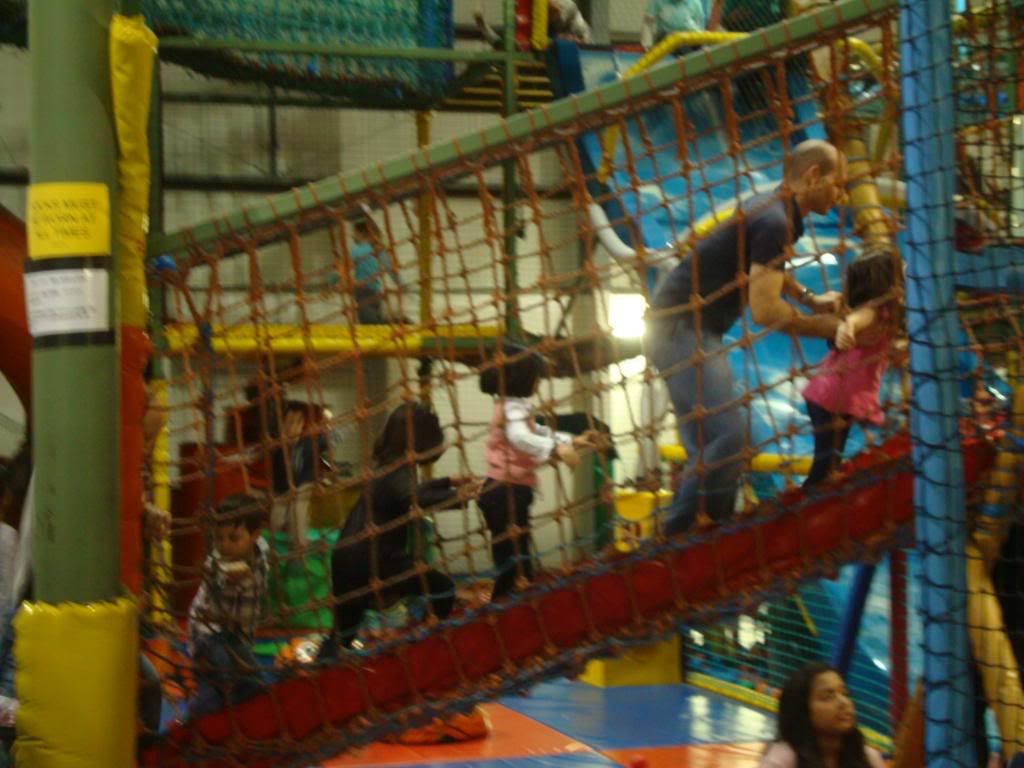 sometimes climbing up and down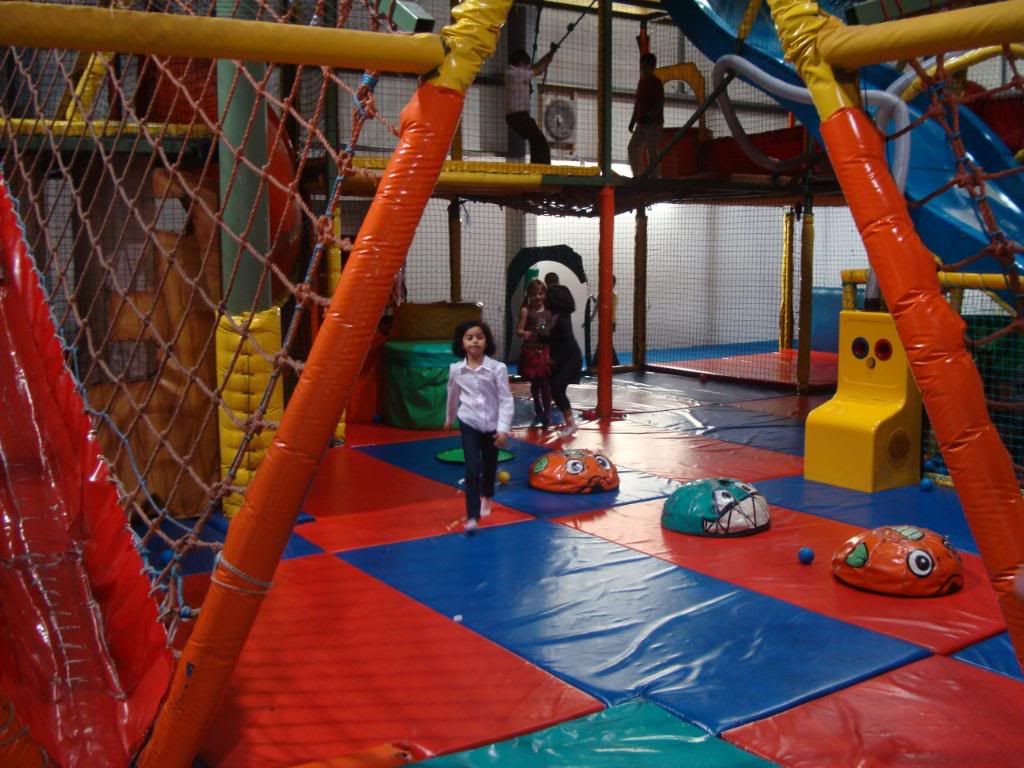 usually running around like a demented beetle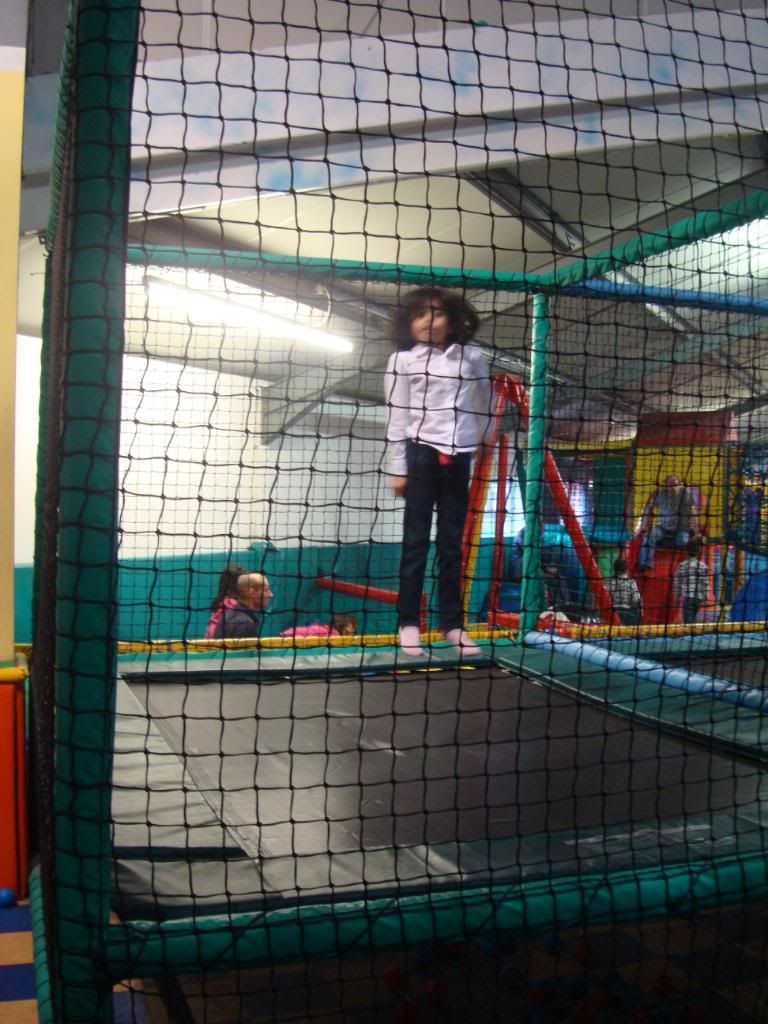 or jumping up and down like an excited sugar overdosed grasshopper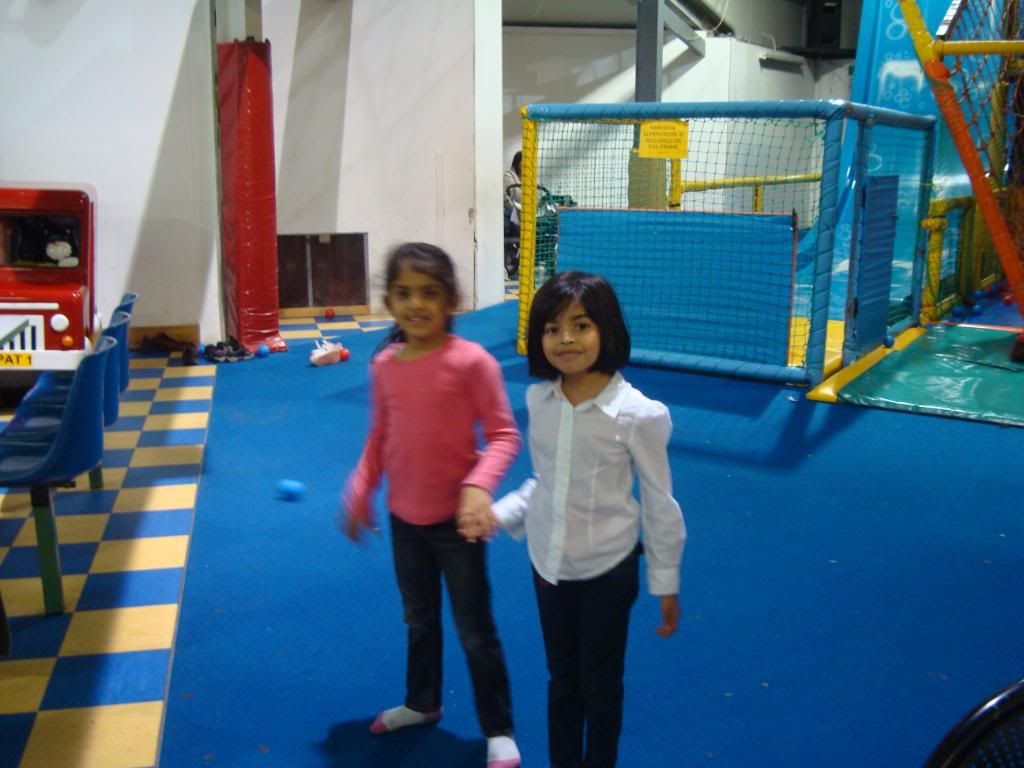 There is a whacking big slide, almost 30 feet high. And I was brave enough to go down it. But I didn't hold my hands to my shoulders and then I lost control and banged my feet on the slide and then I cried and then Baba held me and cuddled me and then I sniffed a bit more and then Baba took me around and kissed the feet better and then I felt a bit better but not that good so I sniffed and cried a bit more and then my friend called me and then I forgot that i had got hurt and then l went playing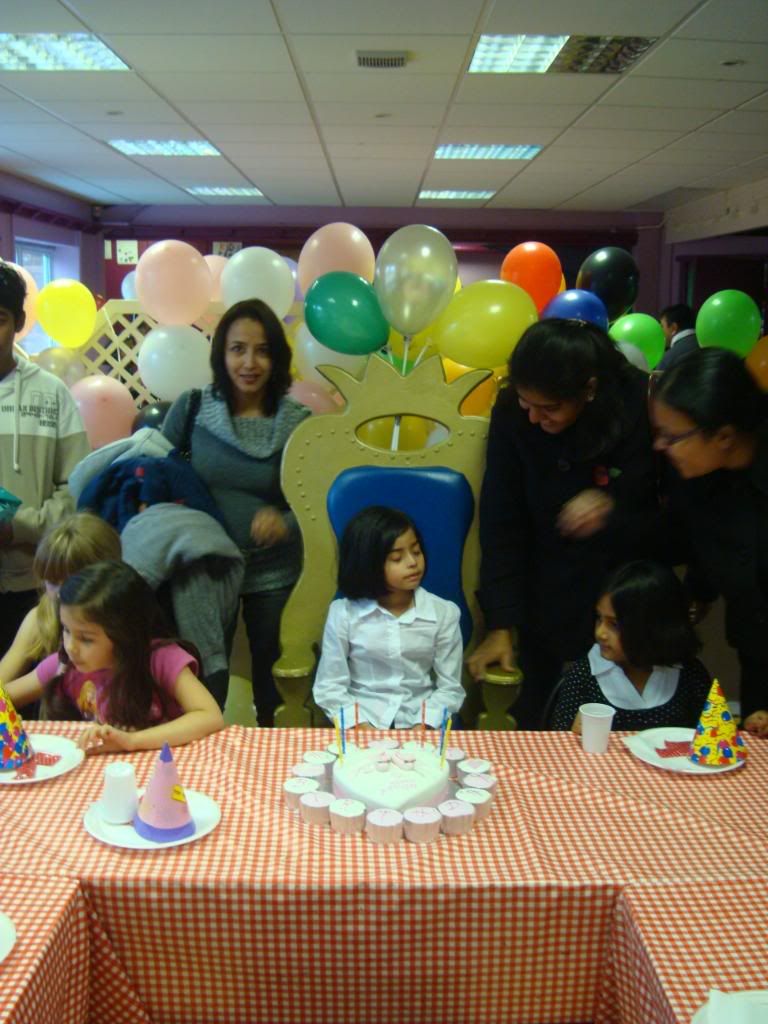 here's the cake. See the 2 ballet shoes? This is what Baba and Mamma got me to celebrate the fact that I passed my National Ballet Exam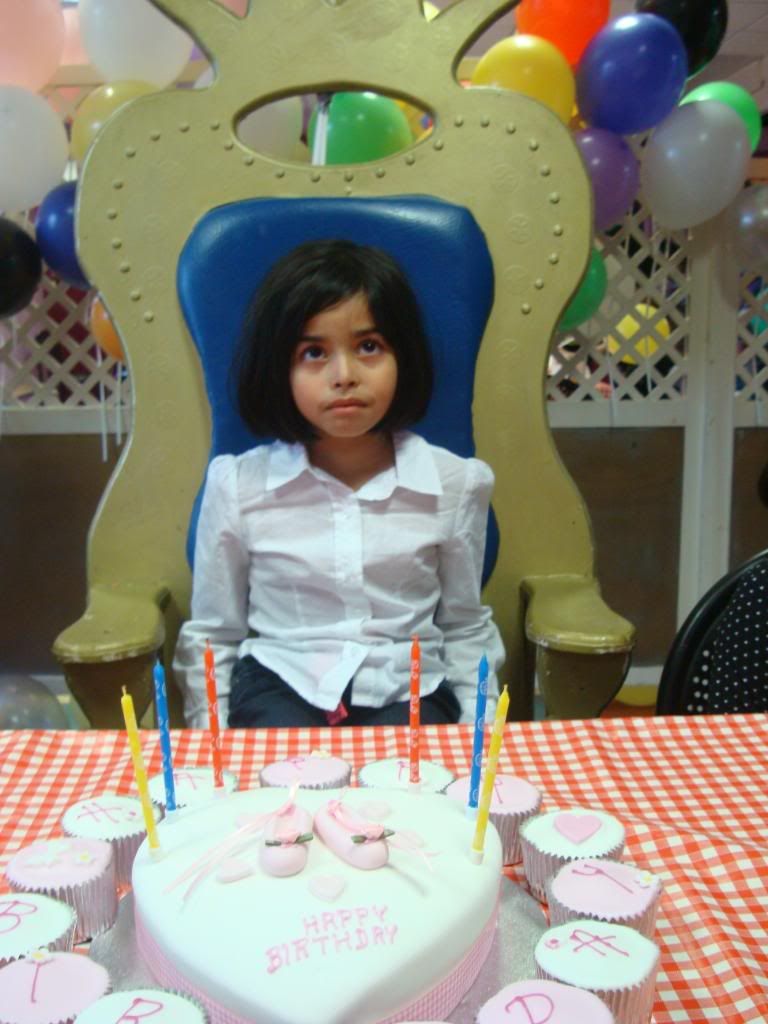 my feet were still hurting and I snivelled and sniffed a bit. Then Baba gave me some cuddles and against kissed my feet and then I was a brave girl and wiped my tears and then started to have fun.


here's the birthday candle lighting


and a very sorry looking piñata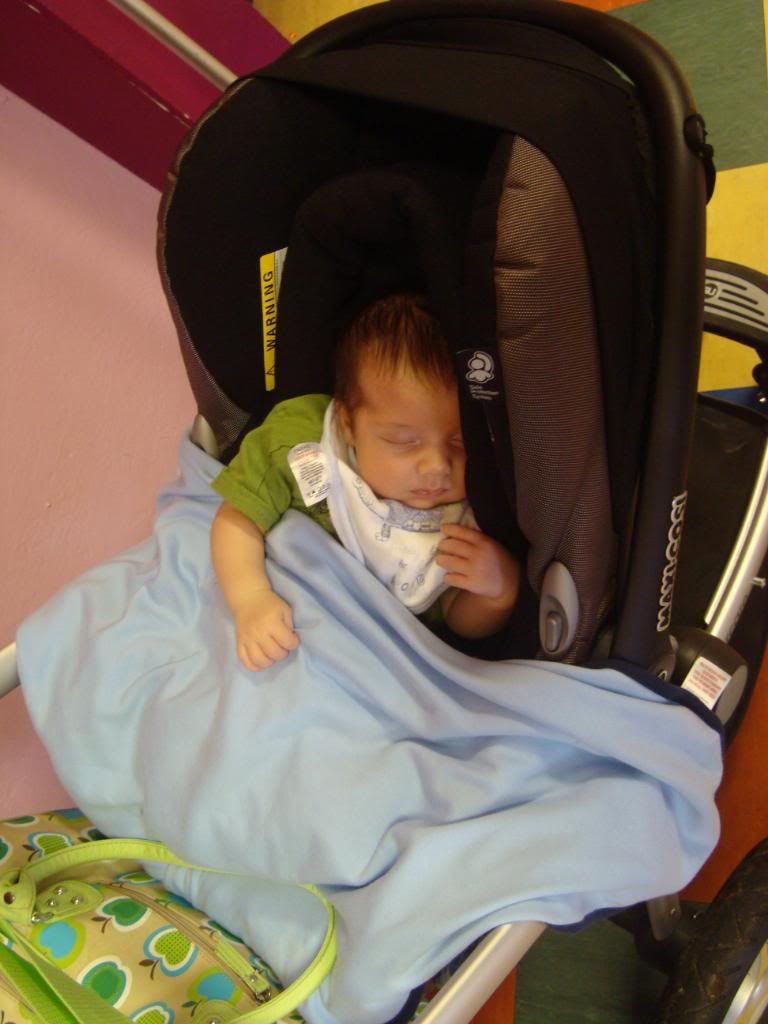 one of my friends had a little 3 week old brother. Baba went all broody looking at the baby while Mamma totally ignored broody Baba.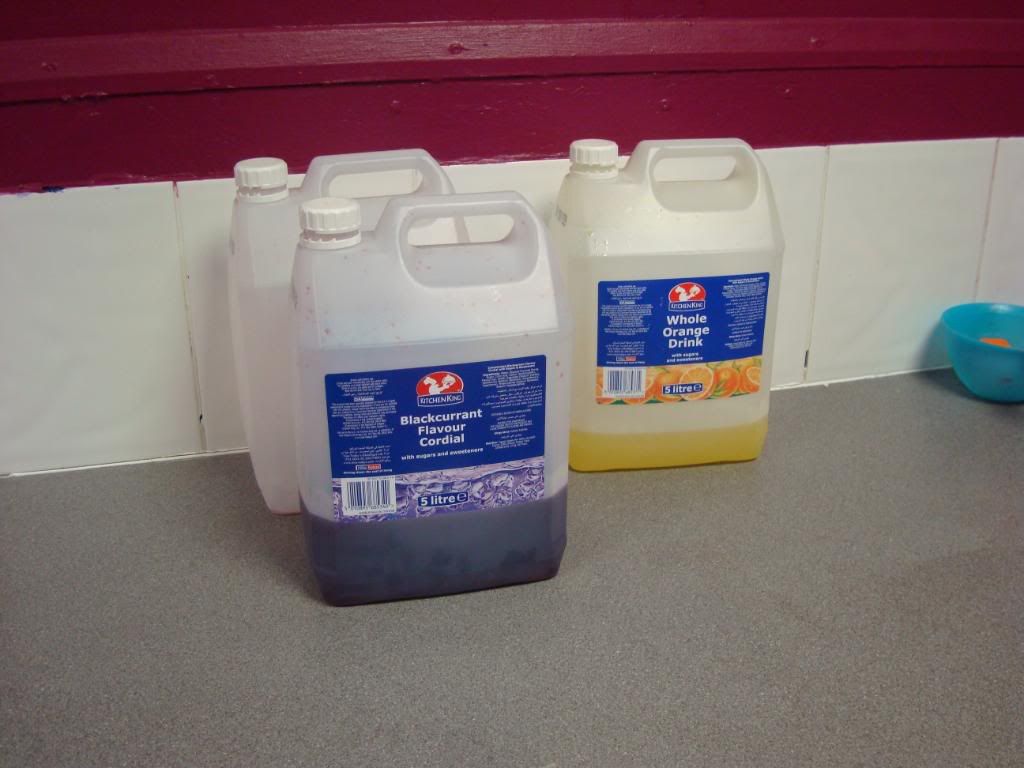 they were feeding us with some industrial quality liquid purporting to be blackcurrant and orange juice.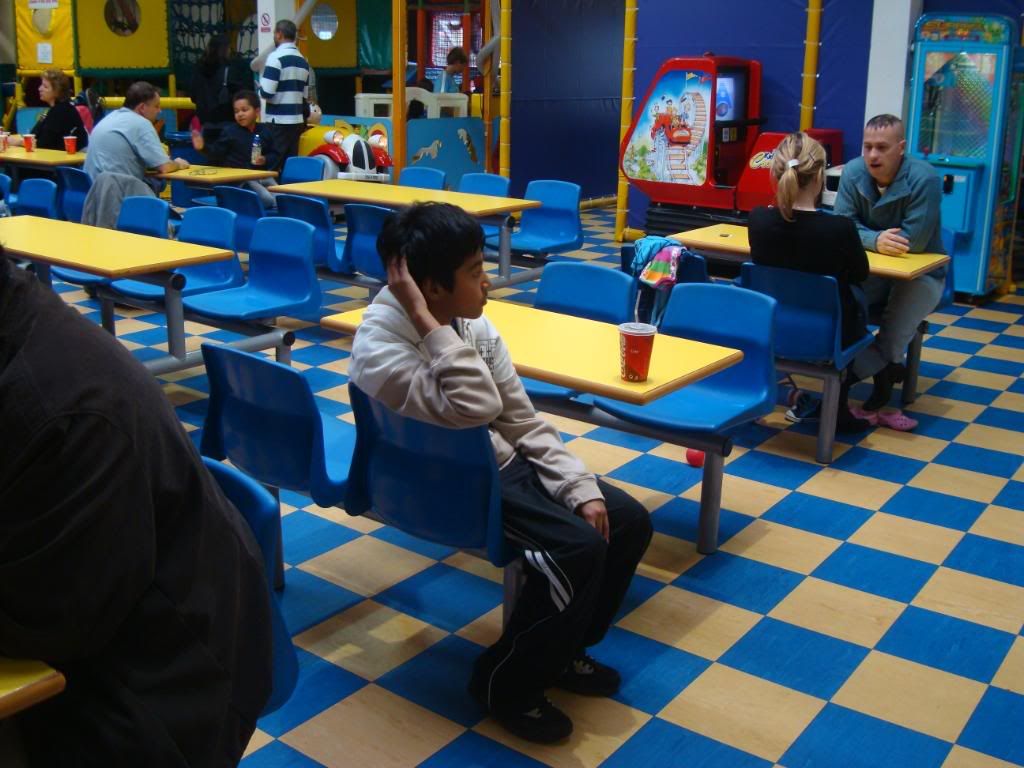 Dada was totally bored out his mind, he went and had a burger.


We are all queuing up to hit the piñata.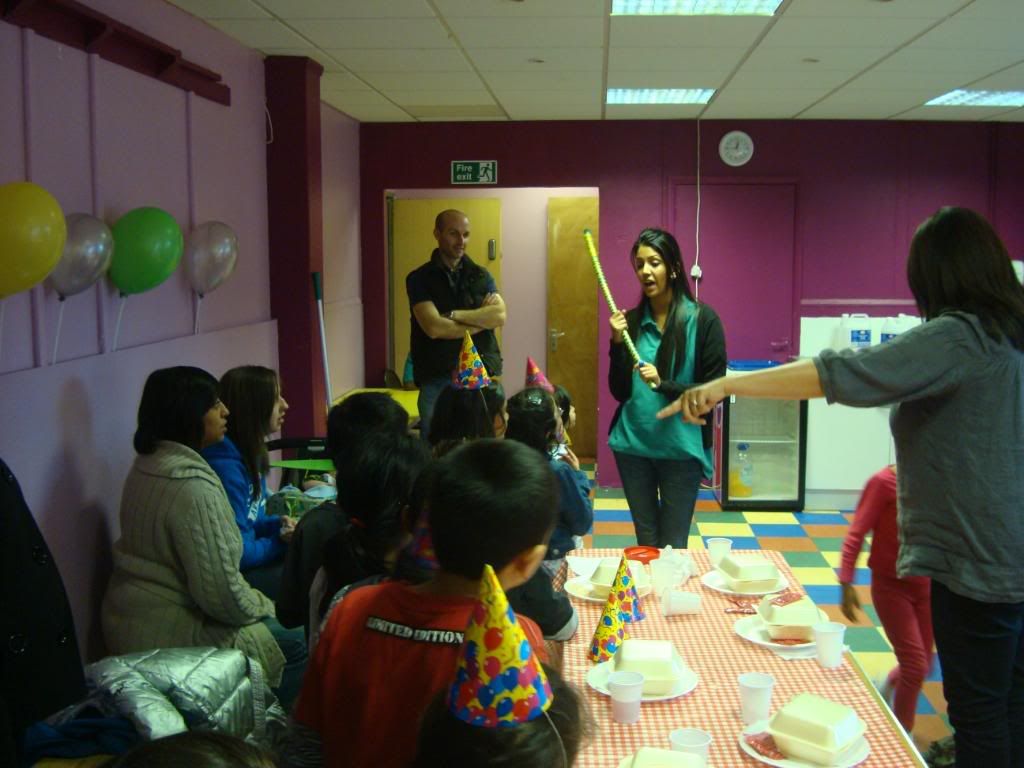 this girl was describing what to do with the stick.


it broke at the top, silly thing. Anyway, I broke it open and then took out all the toys and then everybody had 2-3 toys and there was a big scramble and we all had loads of toys and then we shared them around.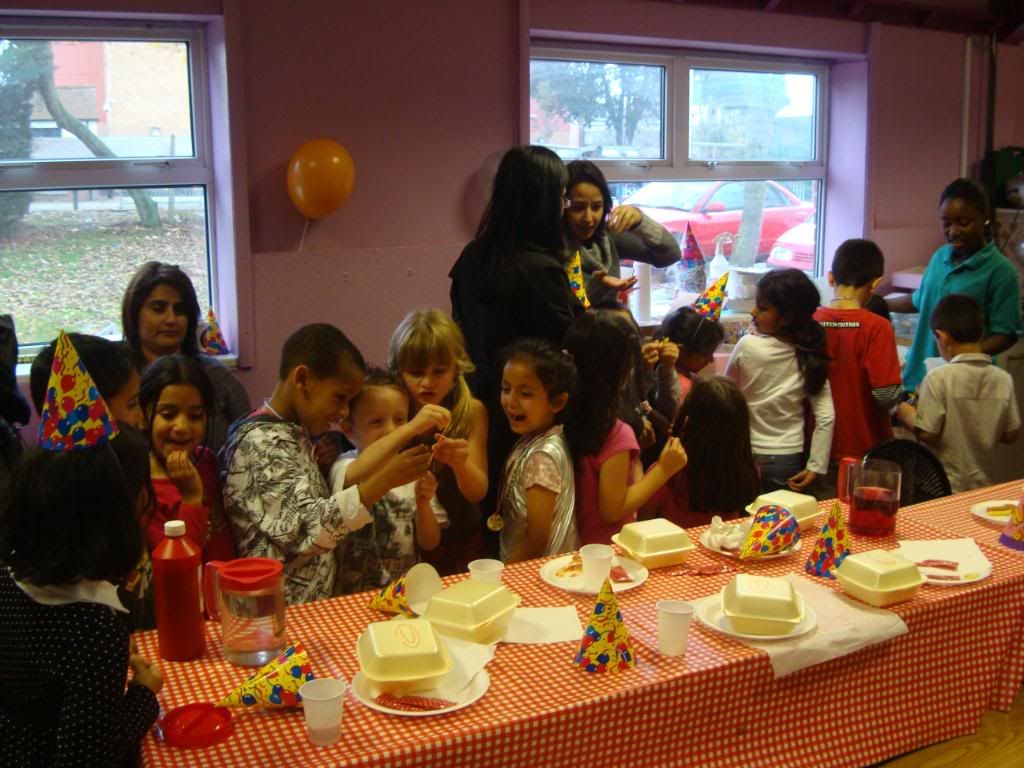 We all queued up to take the party bags and cake slices. It was a huge amount of fun. The full slide show is here.