You might have heard about the
London Fashion Week
. On the global fashion calendar, it is right up there with the Milan, Paris and NY ones. Not that I would know as this kind of stuff is a bit foreign to me, being a boring old git who works out in the sticks where the dollar signs roam and grown men weep. In civilisation - read in the centre of town - stuff happens, women exist and fun things like fashion shows occur. As it so happens, I had gone to check out Michelangelo's Dream drawing exhibition and when I stepped out I noticed that the passageway was absolutely infested with utterly gobsmacking, amazingly and totally thoroughly wonderfully excitingly mysteriously beautiful women of all shapes, sizes and colours sporting all sorts of hair styles. So turned right instead of left and circumnavigated the Kaaba of Fashion taking photographs. Only some of the photographs are shown here, see the full
Slide Show
for bigger resolutions and more photographs.
Two lovely ladies in front of a giant poster.
This kind of fine artistic inquiry requires good infusions of hot drinks, so I sat in front of this temporary coffee shop and ordered a tea.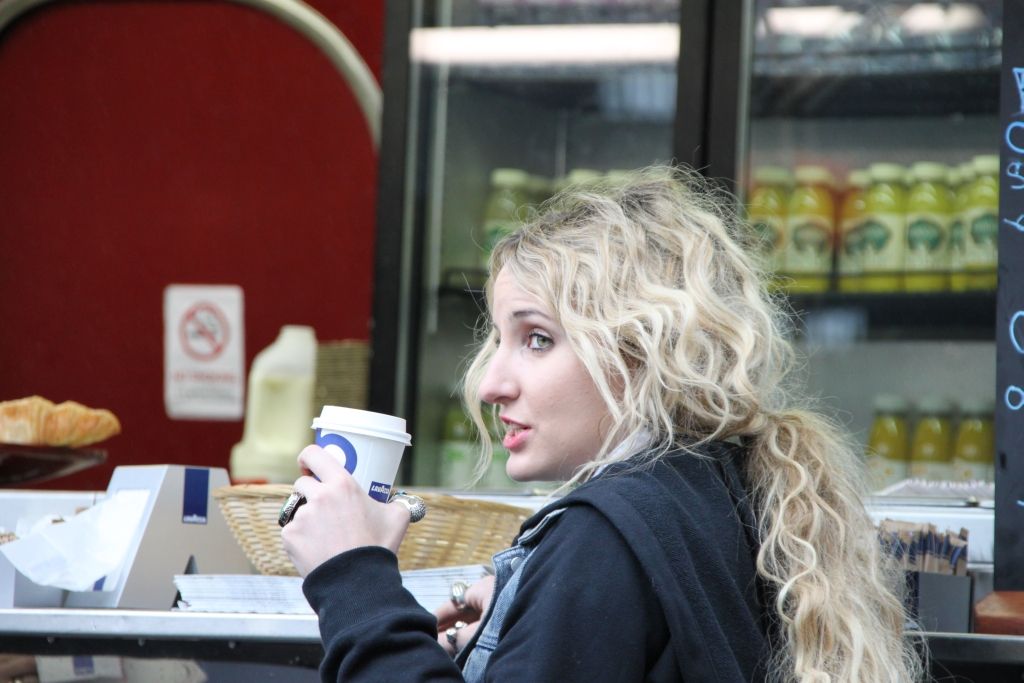 See what I mean by staggeringly beautiful girls?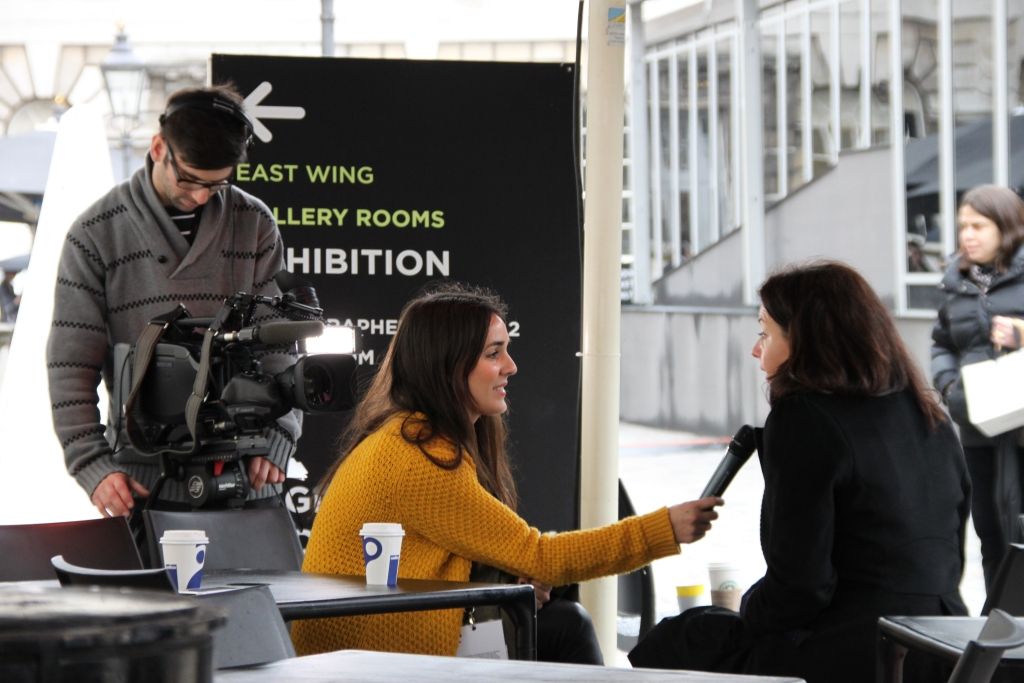 Some big shot was being interviewed.
That grey dress was fabulous, looked brilliant, although I am not sure these boots go well with that dress, but then I guess it's a matter of taste.
Another model .
Canon, the camera company, sponsored the London Fashion Week.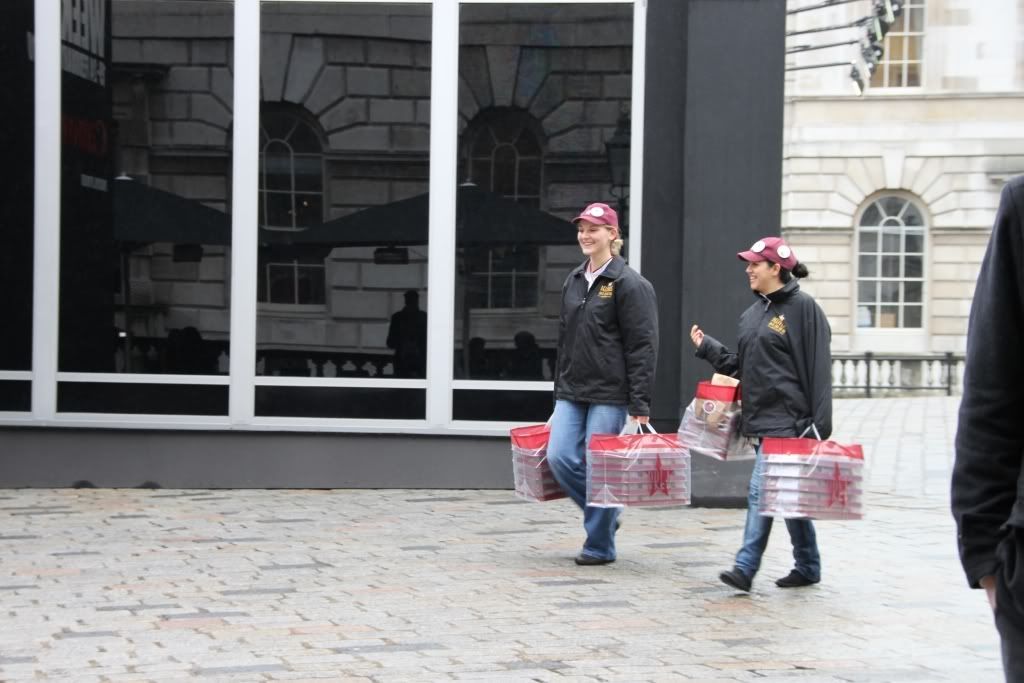 Lunch is being served. Low carb, low fat, low calories, low everything in fact!
I couldn't recognise ONE designer on this list, but then again, my designer range runs from Marks and Spencer (for clothes) to Clarks (for shoes). What else does a man want? But here? BLOODY HELL!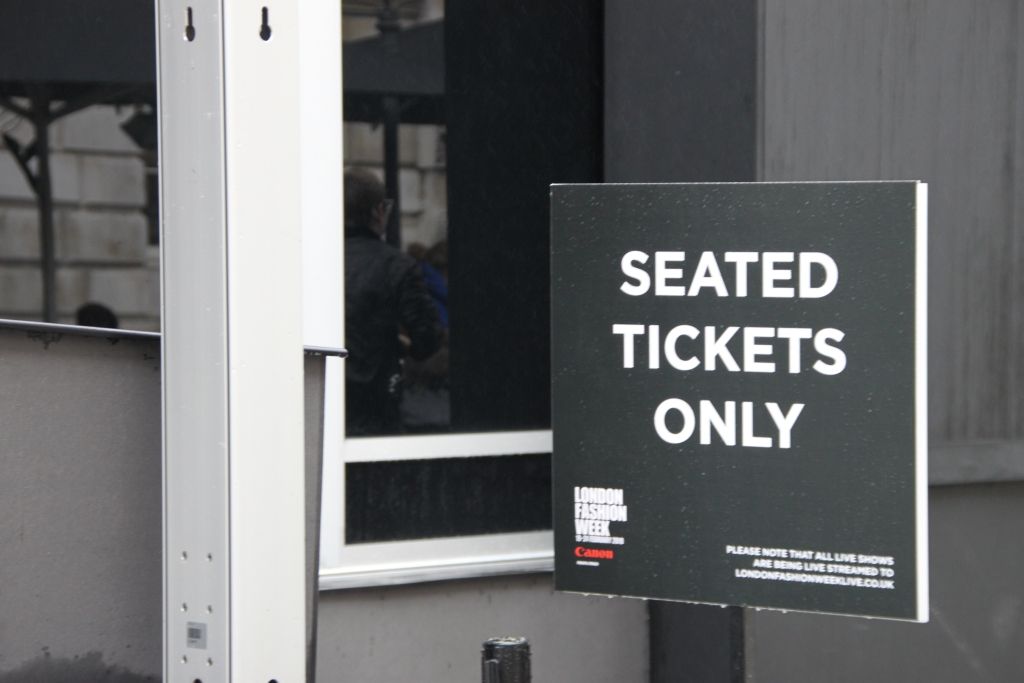 I wasn't clear what this was for, but then I figured, it must be for people who have reserved seats. The grammar was a bit weird there though.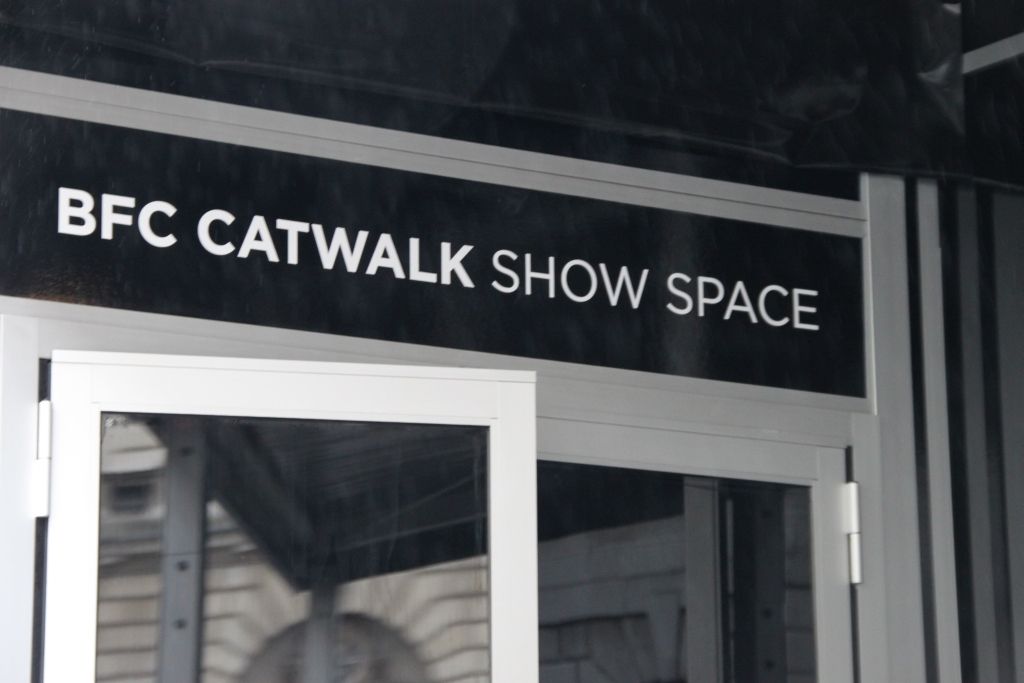 Another confusing sign. Catwalk ok, Show ok, Space ok, but combine them and BD gets confused.
It's a tad empty.
Almost all the women had lovely head coverings.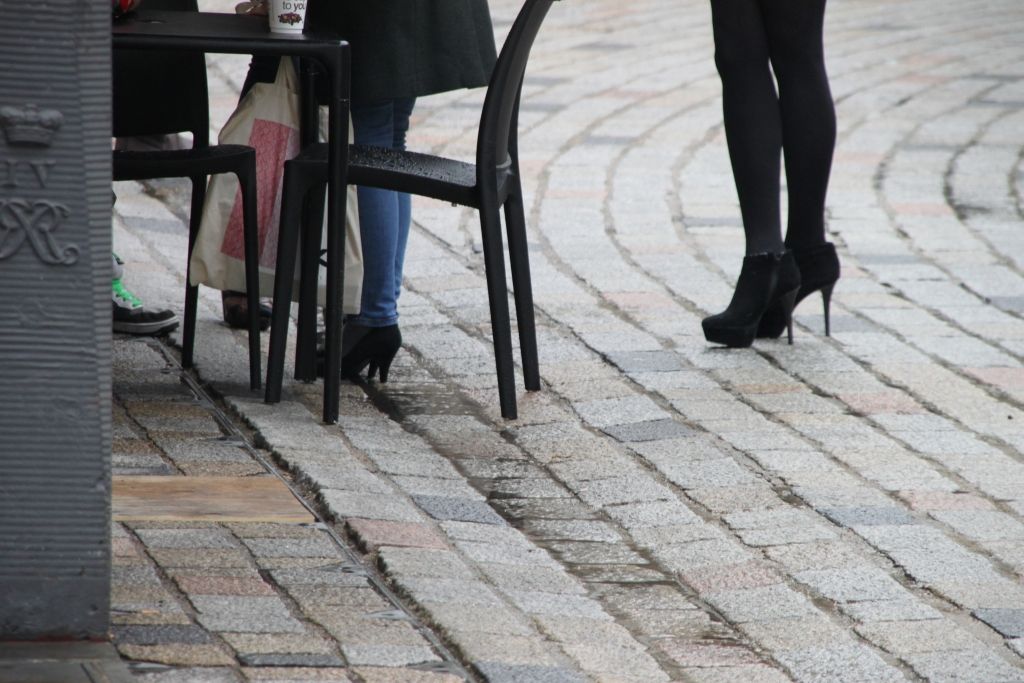 Legs and heels. Cobblestones and heels? You are heading for trouble, young lady!
Backstage I know.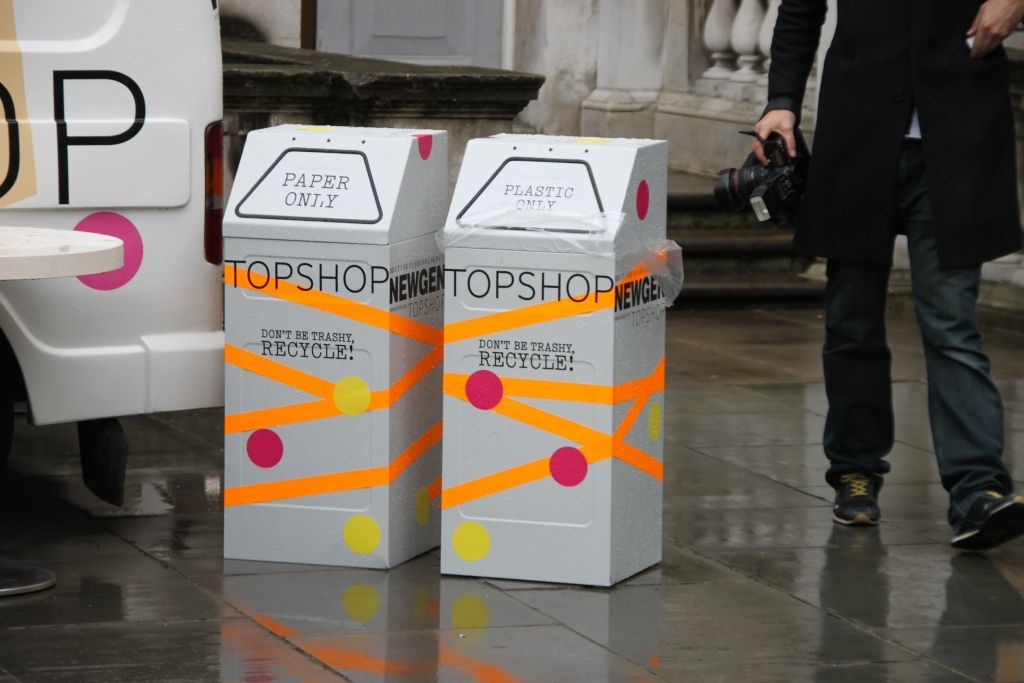 Dont be trashy, recycle. Hmmm, ok. Though trashy in my dictionary means something else entirely ...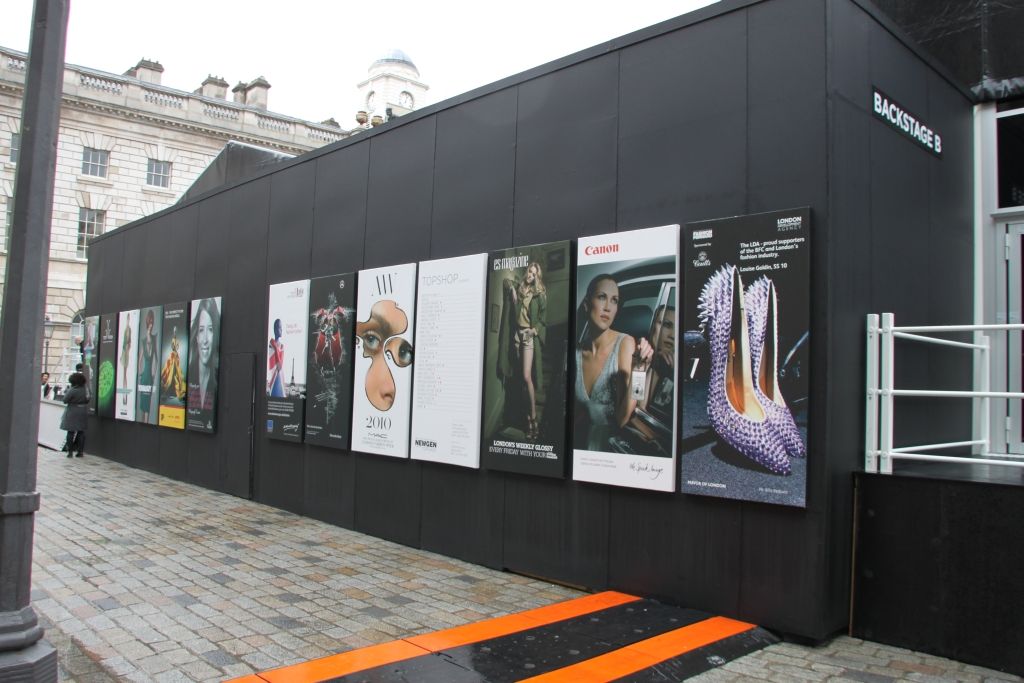 Some very interesting photographs on display.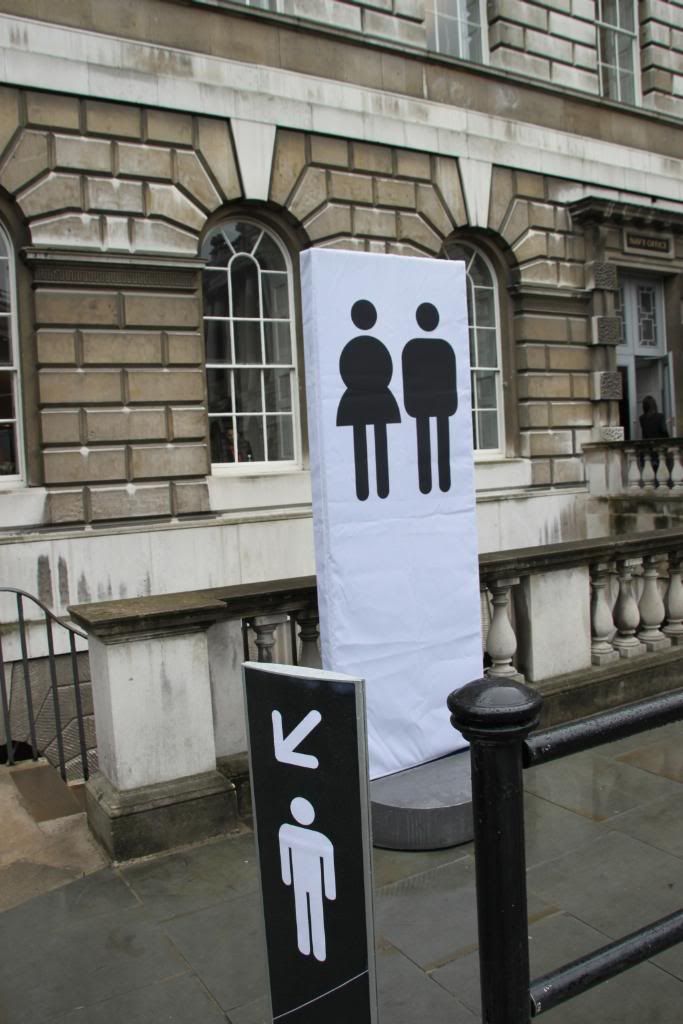 Loo signs, but the woman looks strange…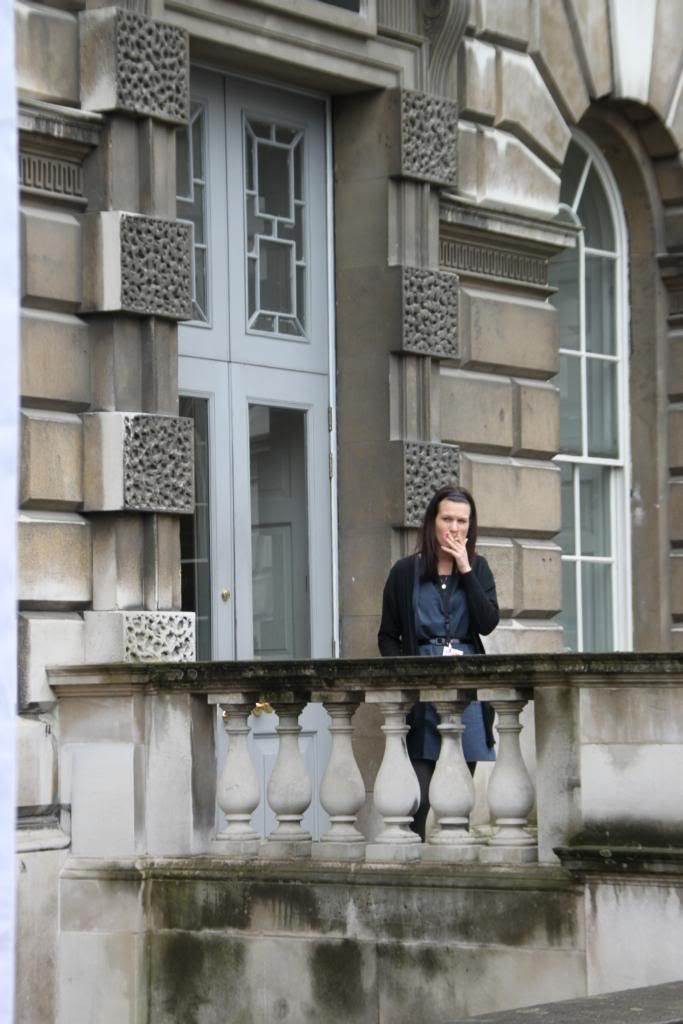 The number of girls I saw smoking was amazing, why do all these girls smoke so much?  Maybe to curb their appetite or deal with the tension and stress?
An unlocked crew door, I was tempted to sneak in…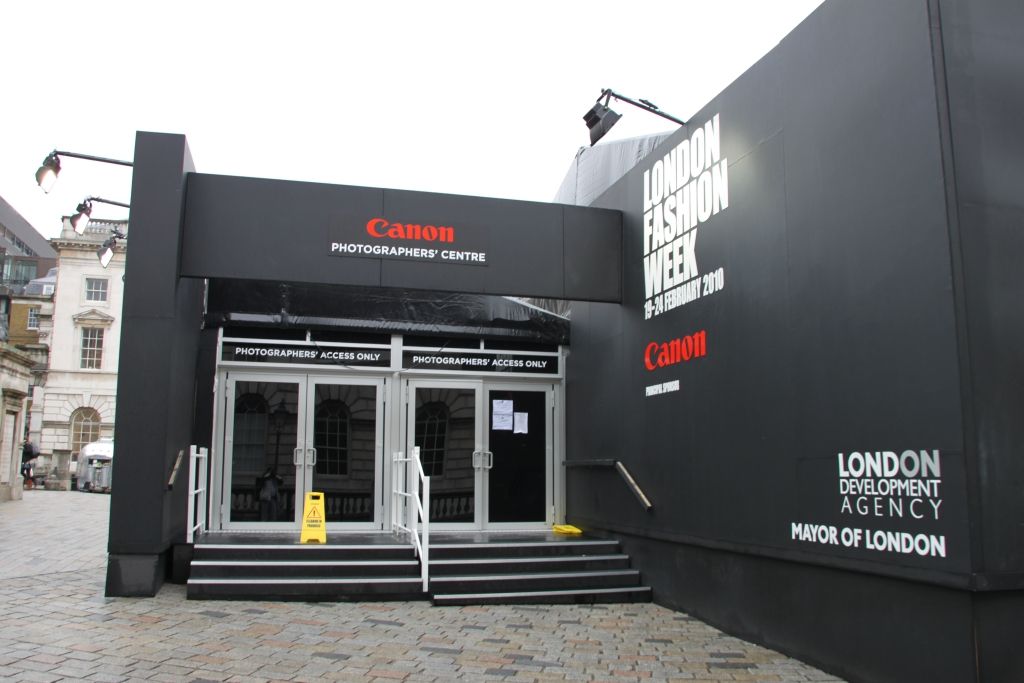 The photographers entrance.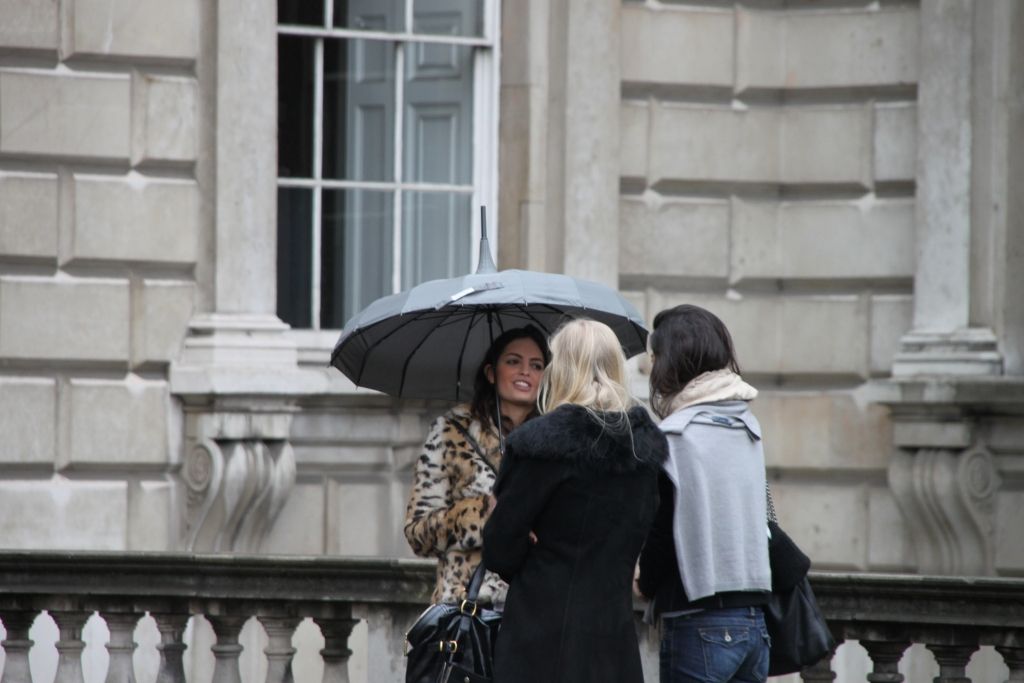 More young ladies.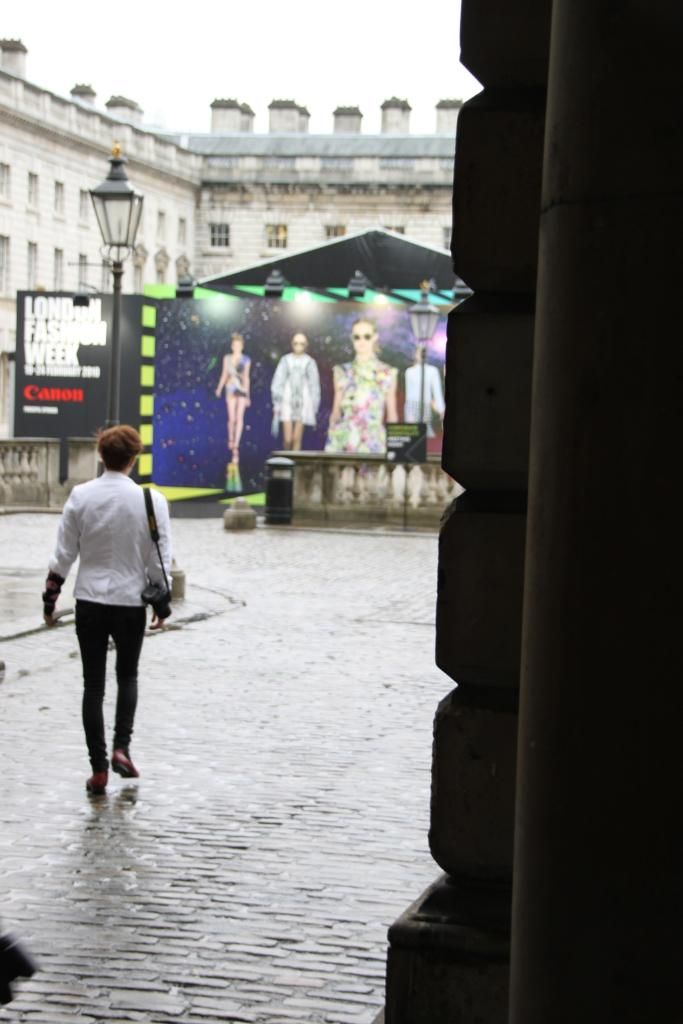 More comings and goings. The photographer on the left was wearing the tightest tightest pair of jeans I have ever seen, not good for the health, my friend.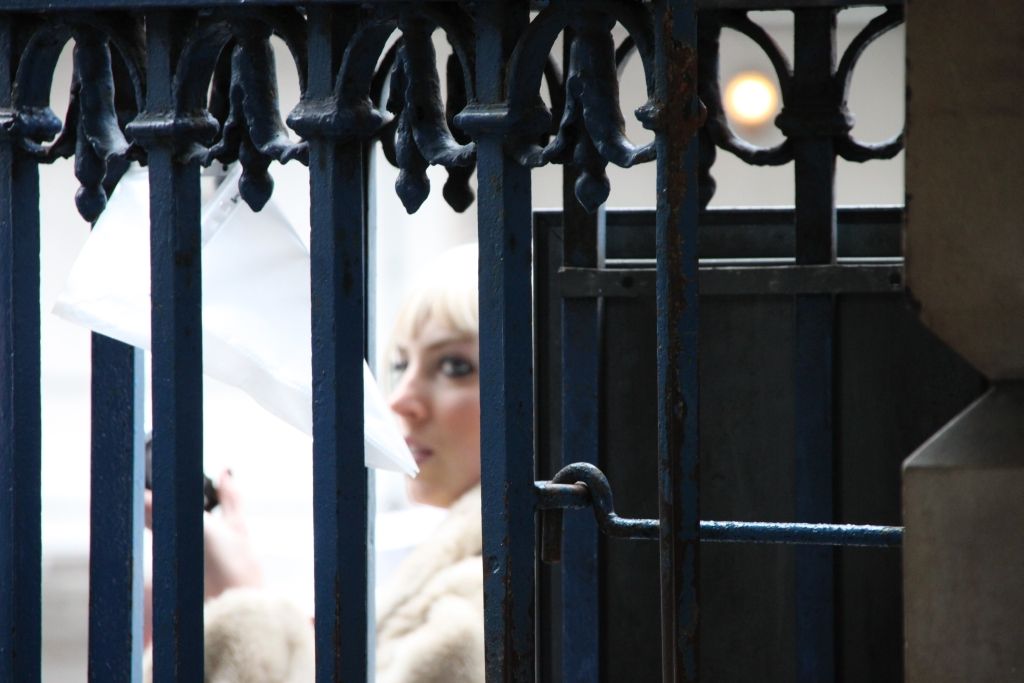 Another smoker.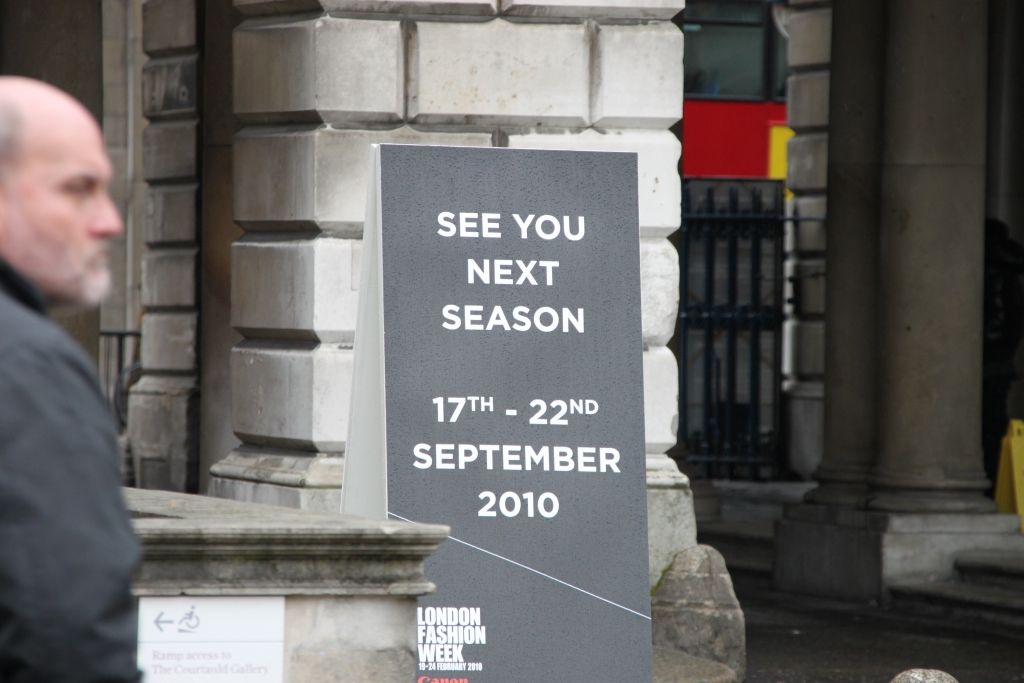 And this jamboree will happen again next year.