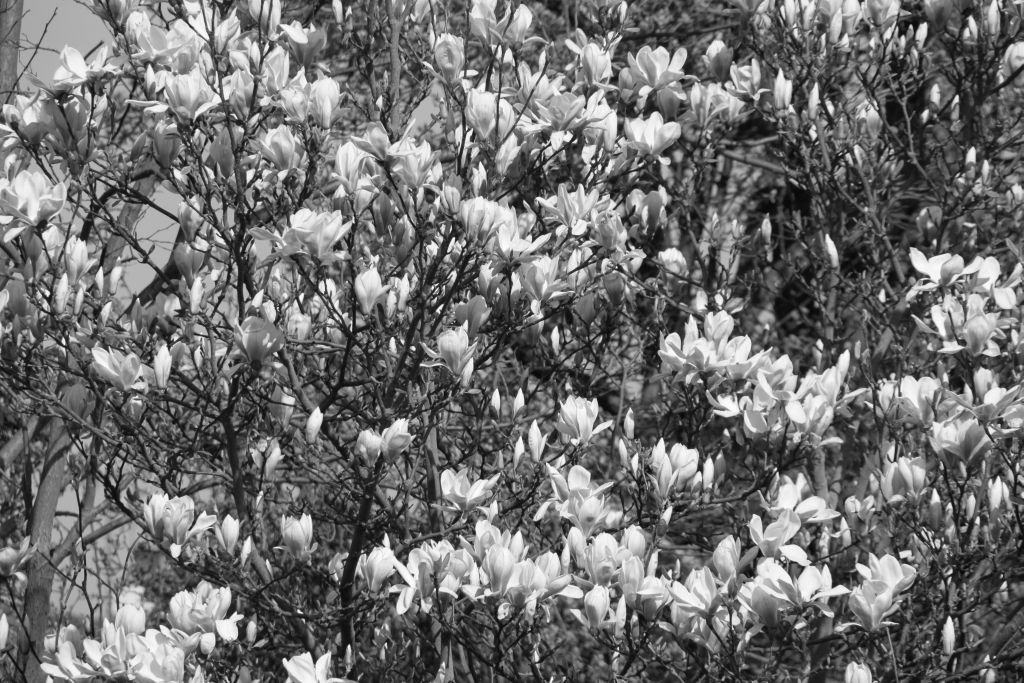 One of the best parts about spring is that you get to start work on the garden so that its perfect for the summer. Summer in the British Isles is the best ever for BBQ'ing, or just lazing around in the sunshine. So on or around Easter weekend, I usually go and splurge at the local DIY centre and spend a shed load of money on plants, planters and other bits and bobs.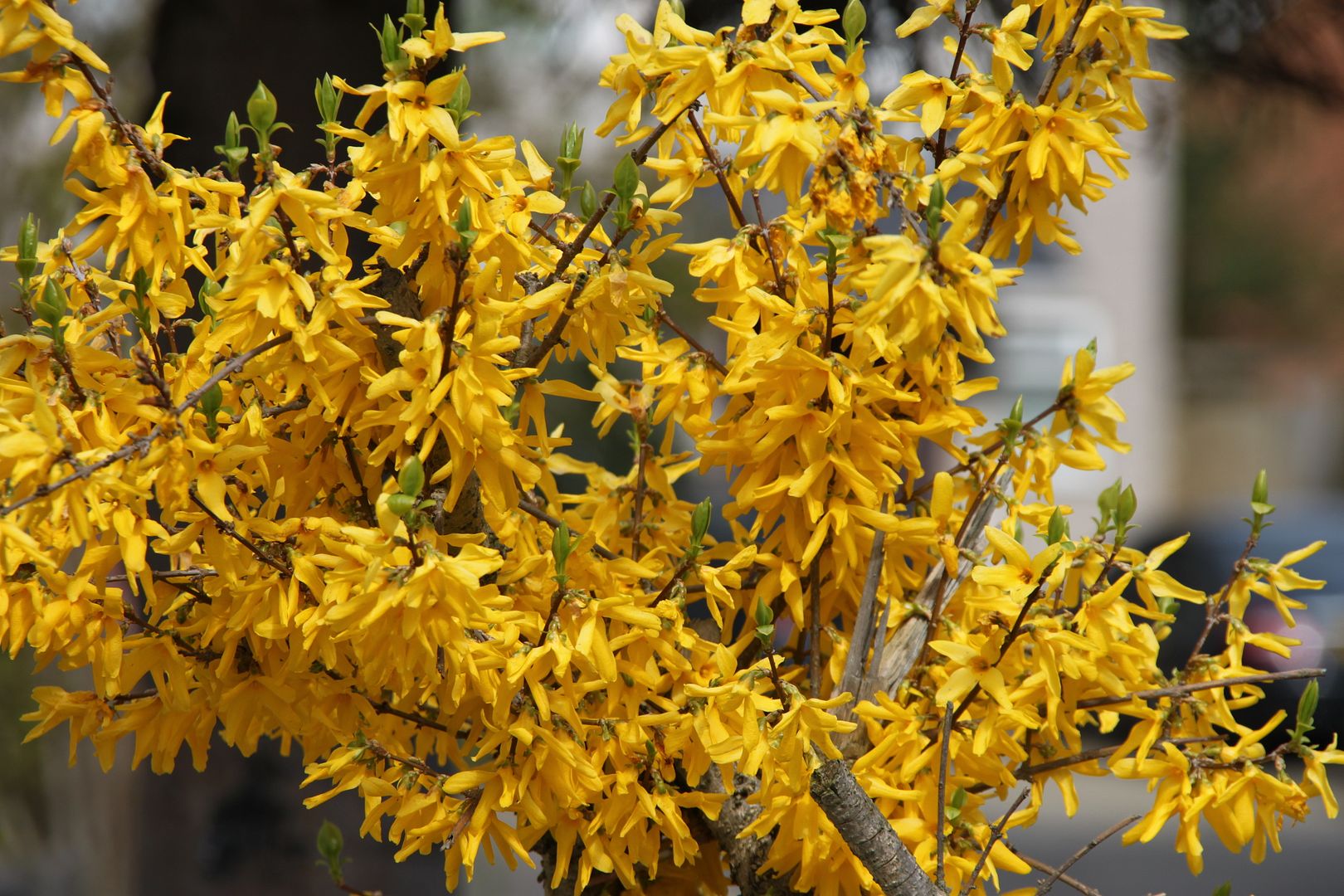 Unfortunately, Kannu has a bit of a history of childhood asthma so he cannot really do much (not for want to desire) but Diya is still ok :), so we had a good weekend. On Saturday, went to buy the stuff, did a bit of planting and today finished it all, took some pics and they are here, with the slideshow. Diya asked a good question. Why do I like gardening? Well, i think its built into all humans, the desire to grow something. To actually work with soil, smell the damn earth, have the feeling that you are helping create something. To be with nature. To check out the birds and bees. :) Thankfully, Diya does not mind the slight downsides of gardening, the fact that you have to deal with worms, snails and the like. She is pretty good with the worms and insects. Good girl. On the other hand, Kannu doesnt like them at all, lol.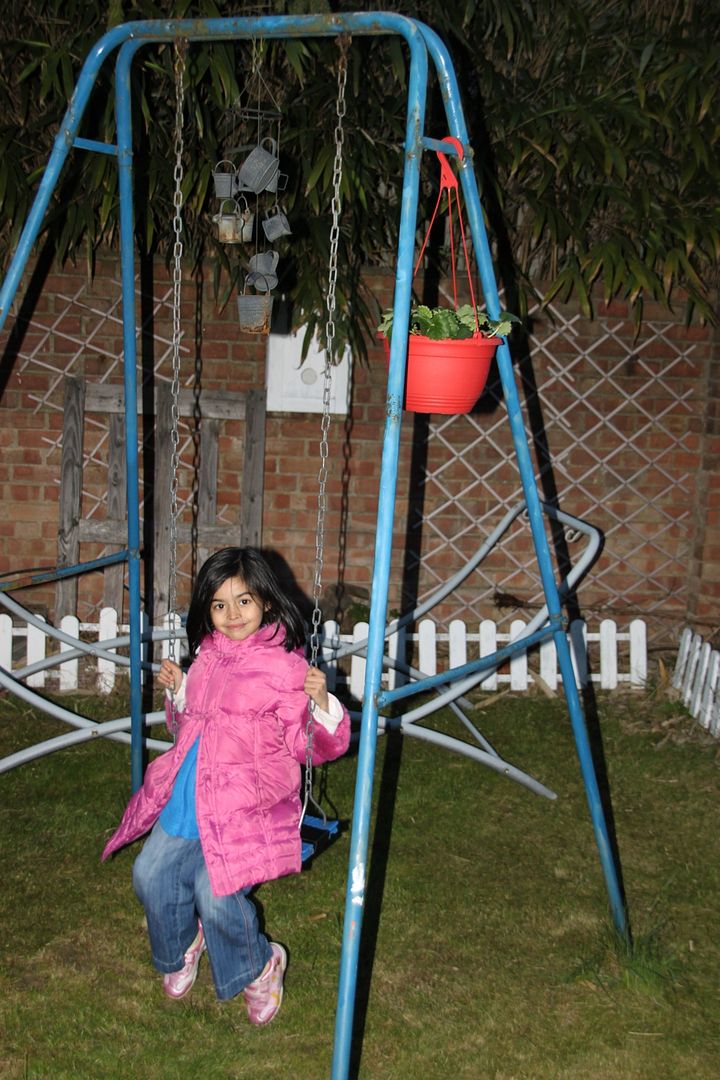 Diya decided that she wants to have a vegetable garden, so we now have some strawberry plants (in a big red hanging basket and on the big planter). My previous attempts to grow edible vegetables has been a miserable failure I am afraid. Its horrible. The carrots came out looking like limp peppers. The coriander rotted and the mint smelt like somebody's armpit. So I gave up. Perhaps Diya will have more luck than I.
Then we have a tomato compost bag flat on the ground. We also have a large indoor plant which apparently had died over the winter. Bare two thick stalks were present. So I went and bought a large indoor palm to replace it. While trying to repot it, I noticed that the old plant was showing signs of life, and tiny green buds were growing. So we now have two very large plants. Sangeeta wasn't happy, I tell you. Now she has to find space for the other one.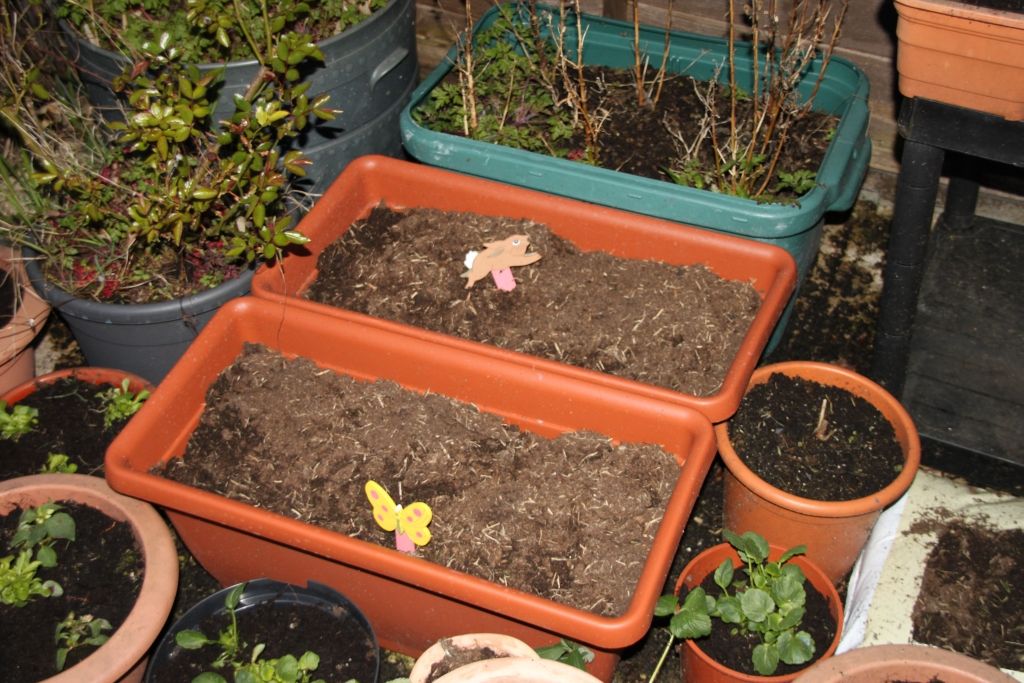 two large containers which have peppers and carrots respectively. The large green container at the back will be used to grow lime/lemons.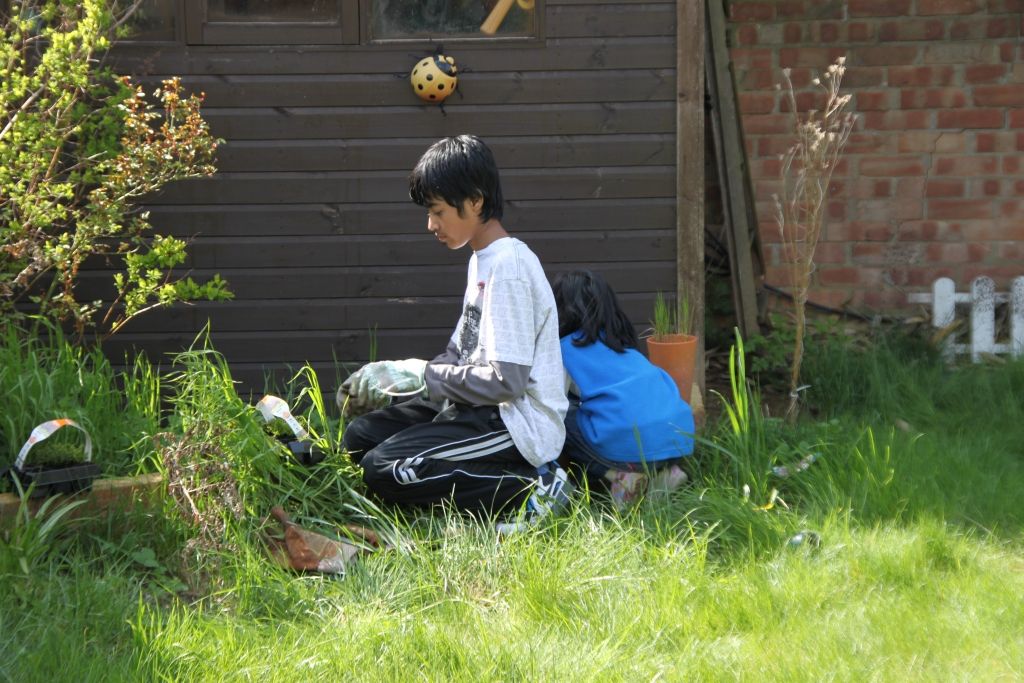 Here's Kannu and Diya planting some ferns and sunflower in the rear flower bed. Then we dressed up the garbage bins.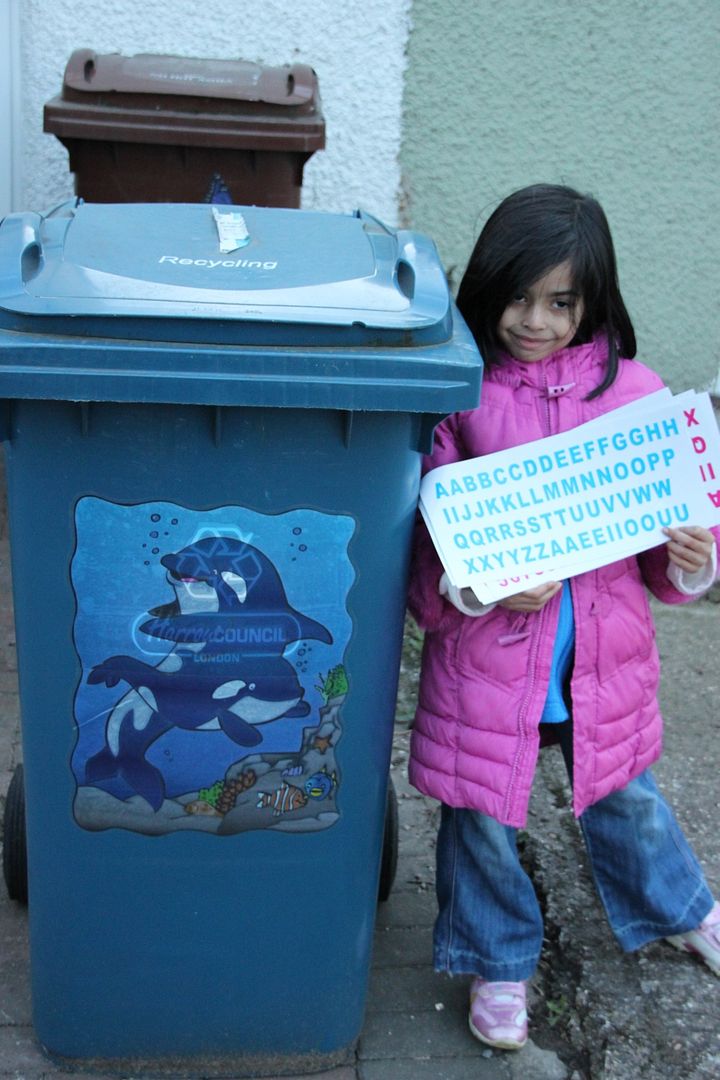 On the left, we have a 1960's theme of rainbows, ying and yang decals, peace signs and flowers on the green general garbage bin. On the right we have the recyclable bin with 2 rather corpulent killer whales with very silly grins.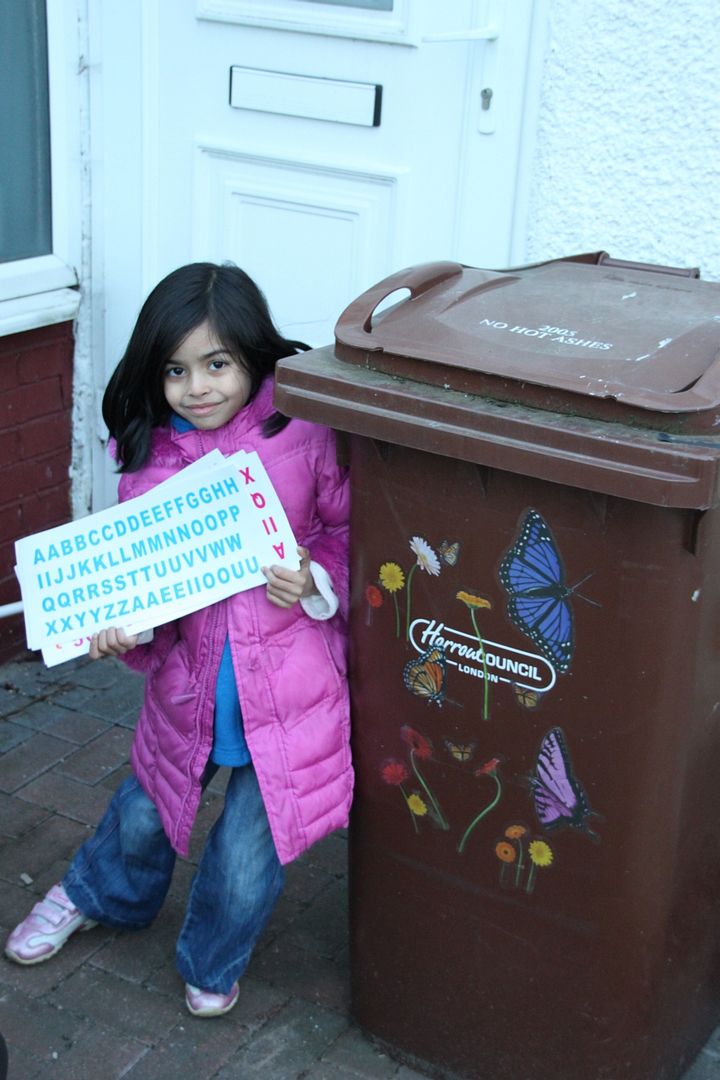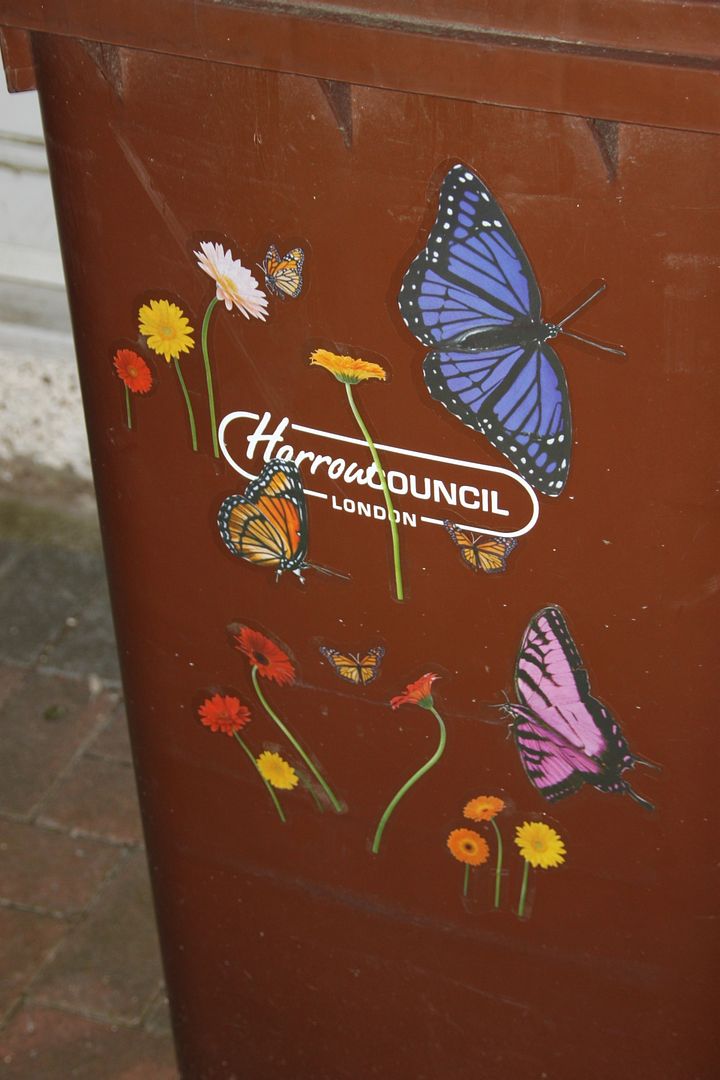 This is the brown garden refuse bin with flowers and bees and butterflies.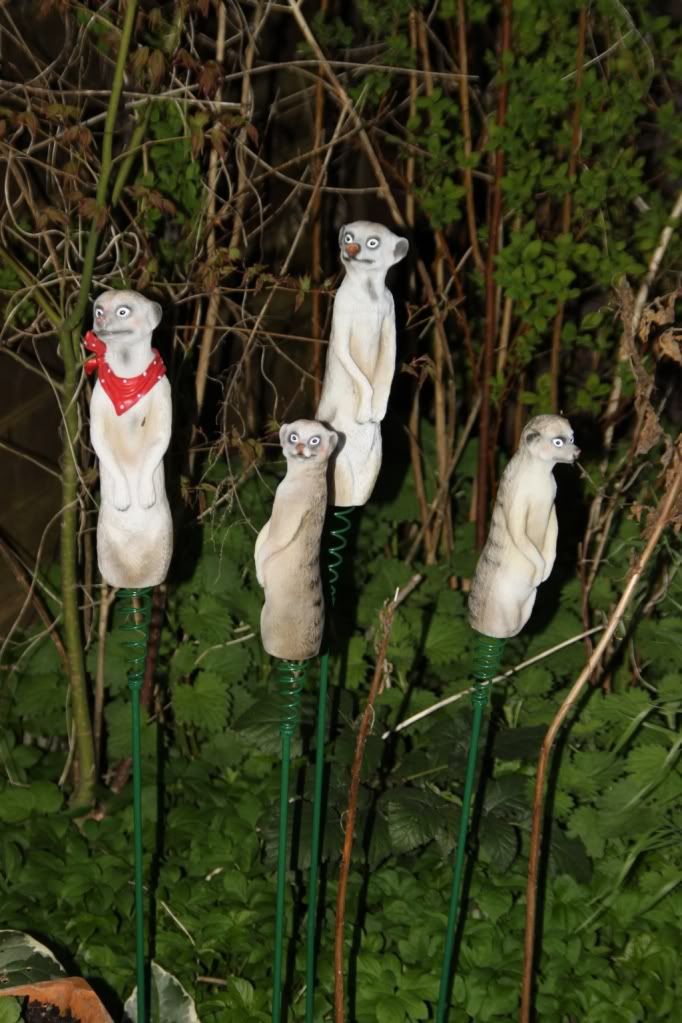 My father's day present was also planted :)
The grass has now been mown to an inch of its life (yes, pun intended!). heh, while mowing the lawn, you would note that when the grass basket becomes full, the mower starts to leave clumps of grass behind. Diya said, Baba, the mower is leaving grass poo. lol. That was funny :). Weeds need to be addressed. As they say, how do you distinguish between proper plants and weeds? Well, pull out everything and what comes back up are the weeds. Damn things.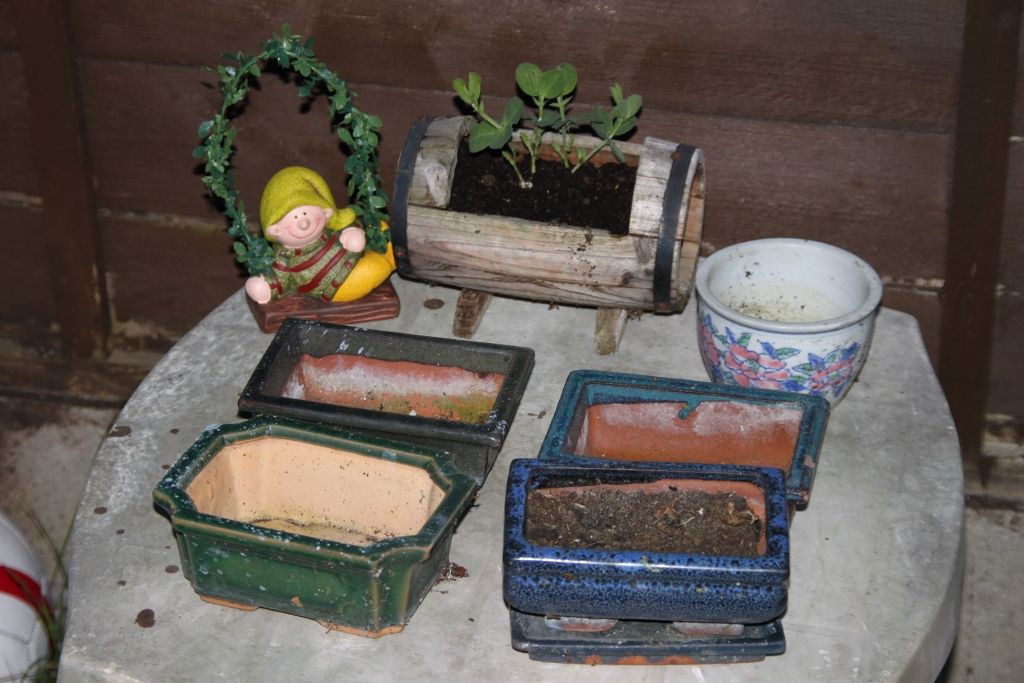 This is Diya's table. We have some old bonsai plant pots and they will be planted in the next shopping expedition.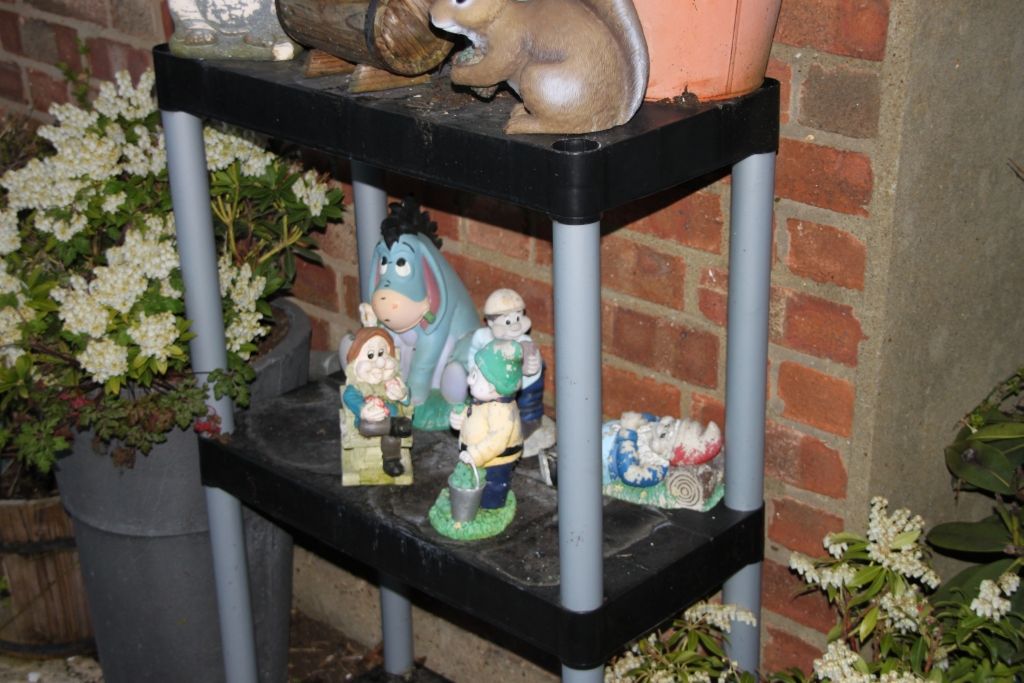 All the garden gnomes have now been arranged suitably.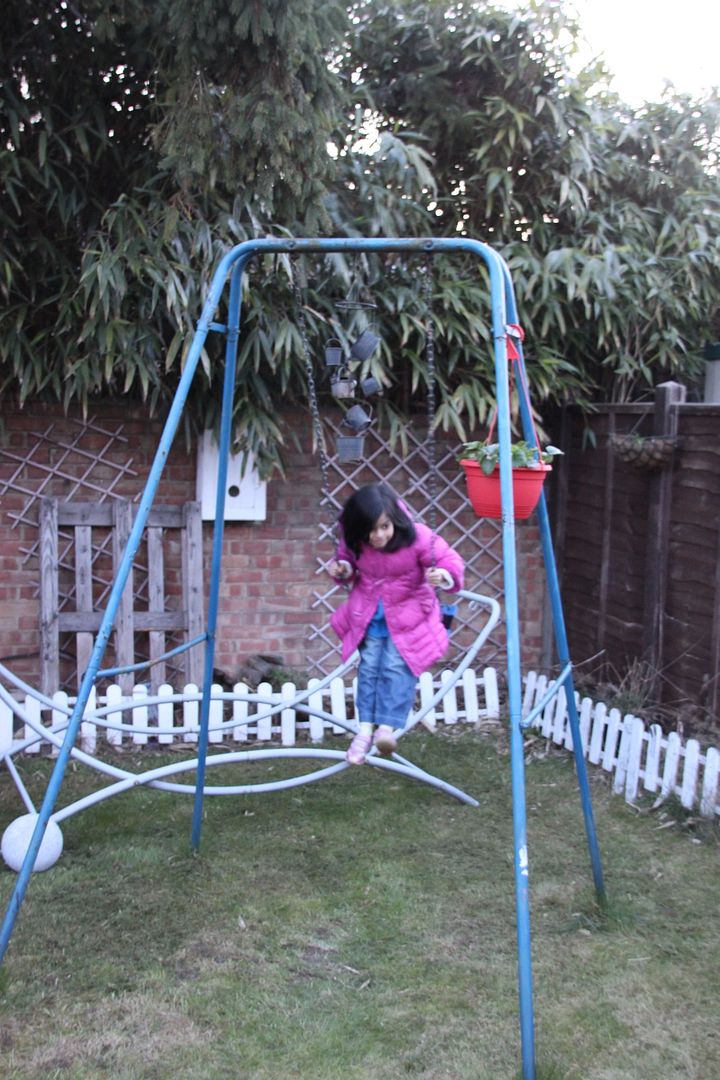 The swing has been oiled. The seat was cracking a bit so Baba fixed that by sewing it with steel cable and then wrapping gaffa tape all around it. And we were off on the swing.
Much left to be done, I need to fix the lawn by seeding some bald patches, dealing with the damn weeds, fertiliser and a bit of trimming around the edges. The rear of the garden has to be cleaned up. Need to get some more compost for the roses. Trim out the rear flower bed and plonk some more flowering plants there. The BBQ has to be cleaned out. I managed to break the watering can while giving plant food to some plants. I am also trying to find some good garden racks which I can use to have stepped displays of flowers, but cant seem to find them for love or for money. Also need to paint the fence with another coat of fencing paint. Put up the bird seeders. Perhaps get some more garden gnomes. The garden light needs to be fixed as well, it is movement activated and i want to be able to switch it off if we are going to sit outside. Need to do the snail medicine bit, I get very upset with snails, damn things eat up all the stuff I have planted, totally get biblical on them. Bastards.
Anyway, more later.