The Nereid Monument is another spectacular tomb although much less known compared to the other exhibits from Greece in the British Museum. Some background to this tomb can be found here.
Here are the sea nymphs, the beauty of the carvings just show out, the way their clothes are waving in the breeze.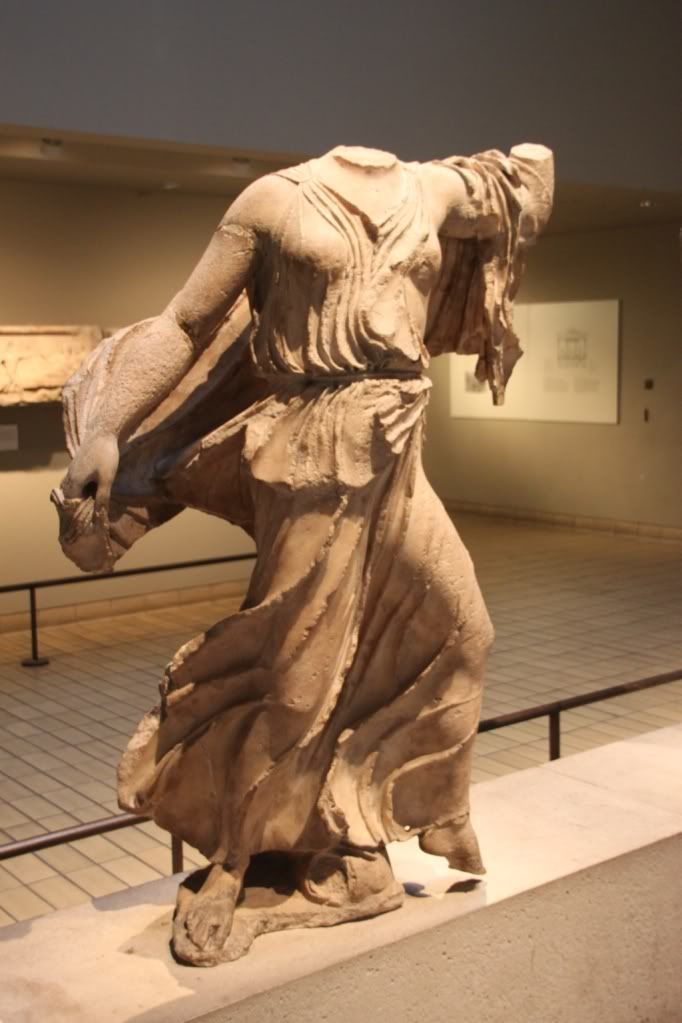 Can you see how finely carved their robes are?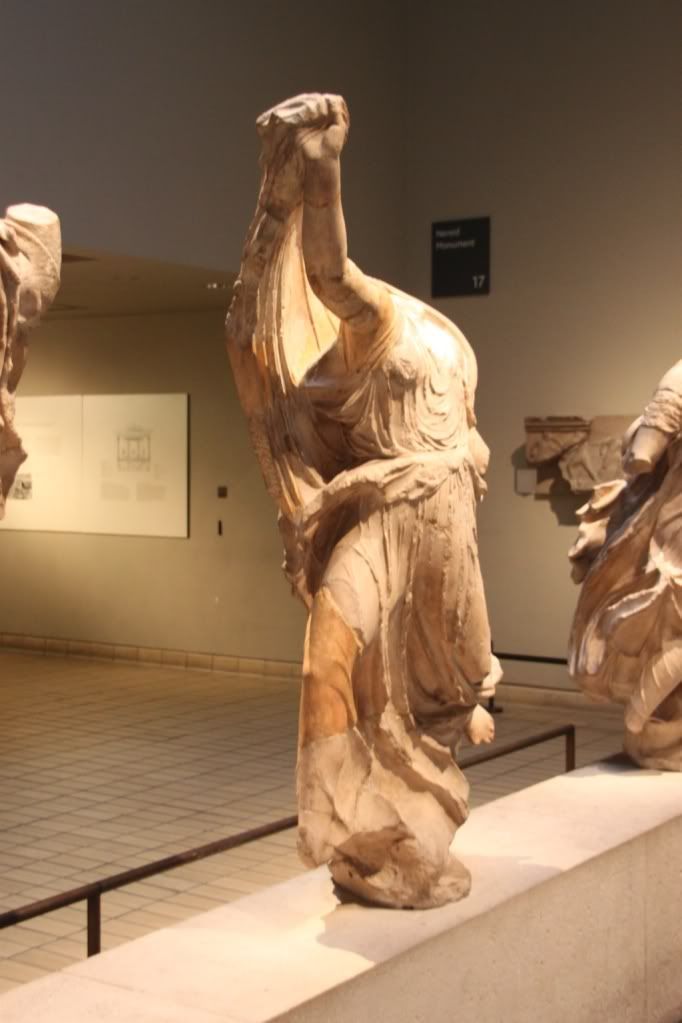 They look like they are in motion. Beautiful, imagine what they would be looking like when they were new and softly gleaming in the Turkish sun?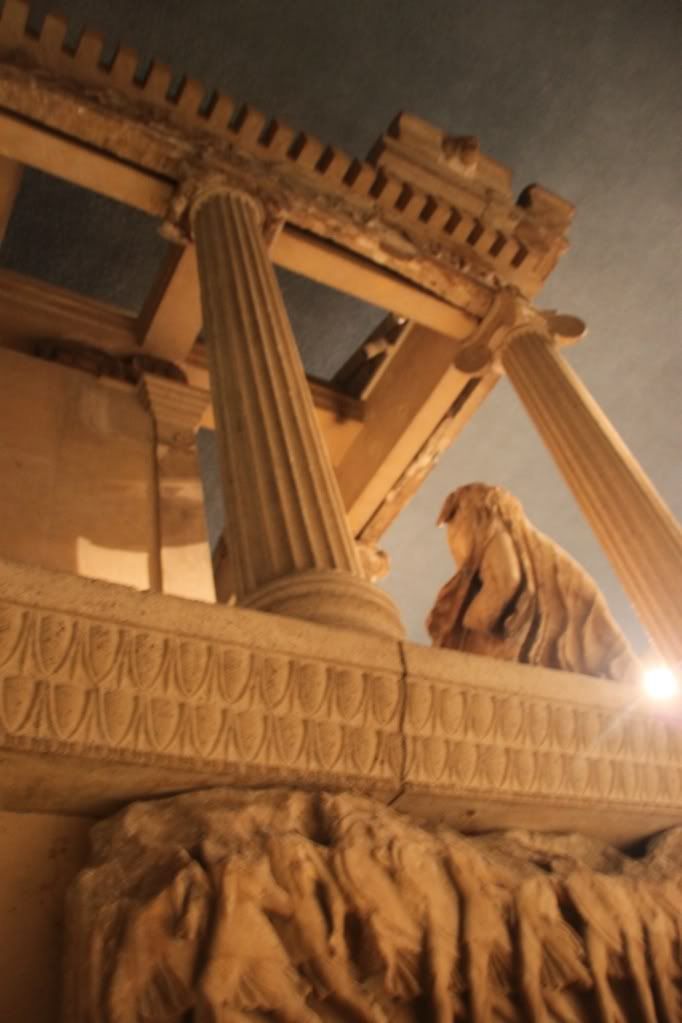 The actual tomb is quite tall.


With more sea nymphs between the columns.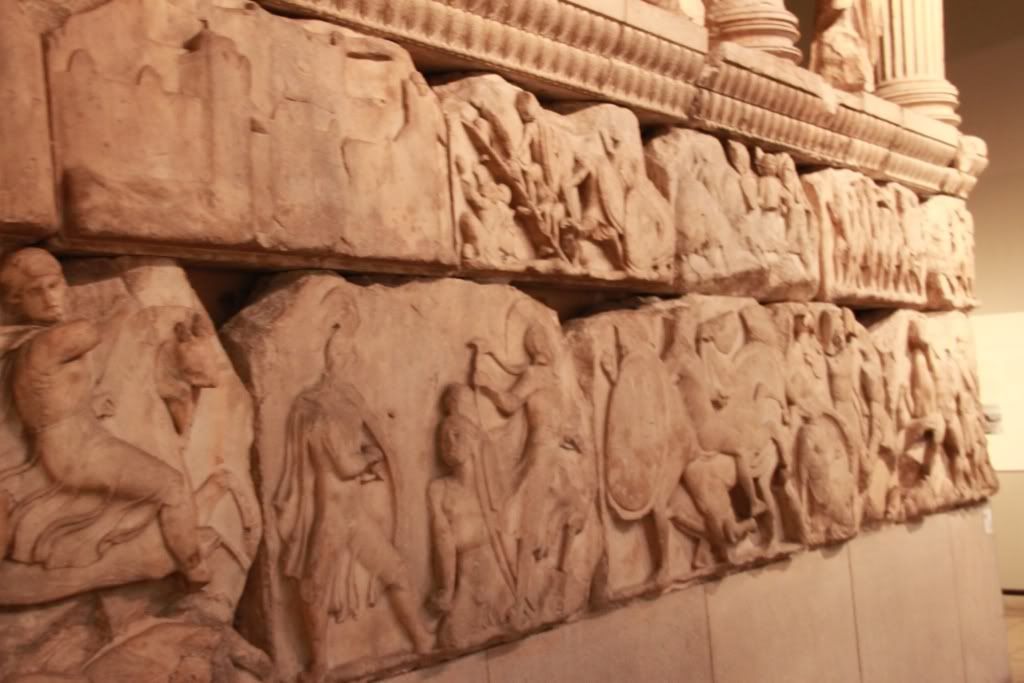 And the finely carved friezes below the statues. They have well displayed it, to have fit this huge structure inside a room means that it looks huge. Beautiful. The full slide show is here. The next essay is on miscellaneous statues that I fell in love with and will end this series with the grand finale of the Parthenon marbles.