I have to admit that I like them Greek Gods and Goddesses. They remind me of my own Gods and Goddesses, they love, they are happy, they commit big blunders, they fight, they are just like us, slightly more grown up and perhaps with a bit more power, but generally good eggs. At the British Museum, they have a whole giant room full of statues to these wonderful gods and I thought of giving you a hint of the few which caught my eye (and the damn photos came out properly).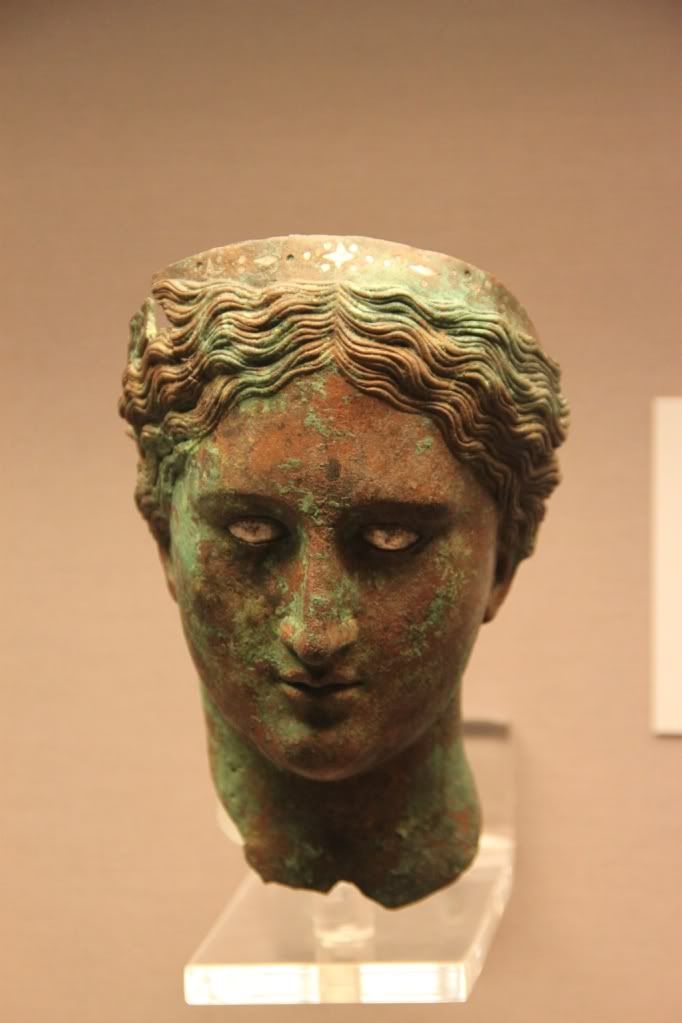 This is a bronze head of a goddess (unknown) with inlaid silver in her eyes and wearing a diadem. The greenish verdigris over the head provides an almost spooky look to the bust. Man, I wouldn't like to meet her in a dark temple, gives me the heeby jeebies and I feel like confessing everything immediately (even things that i haven't done or have done and have forgotten or what have you). But I am sure she looked a bomb when she was brushed to a high gloss.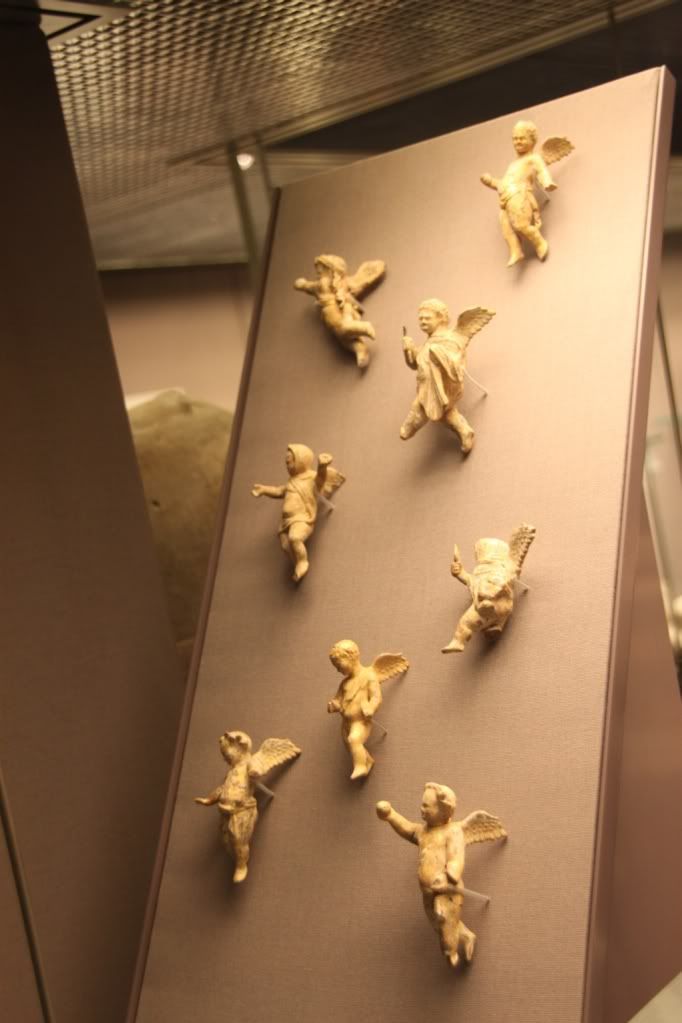 These are a bunch of painted and gilded terracotta cupids who were found in a single tomb. Now here's the interesting thing, they were designed to be suspended from the ceiling so that they would sway over the dead man/woman and look like they were flying. Almost like a grave mobile. Maybe a loved one died and his/her spouse decided to hang cupids over him/her to celebrate their love? How sweet and romantic, eh?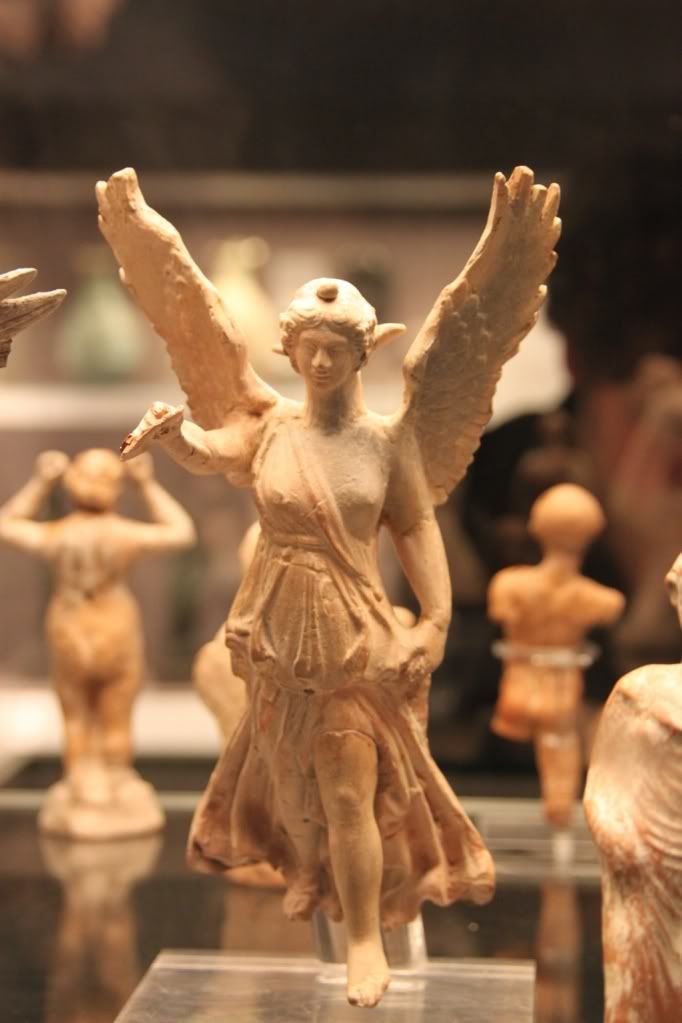 Two terracotta statues of winged Nike (victory). These are, of course, small statues, but the big ones should have been so dramatic. I can well understand why they would picture her like this for victory, its almost like so grandiose and dramatic.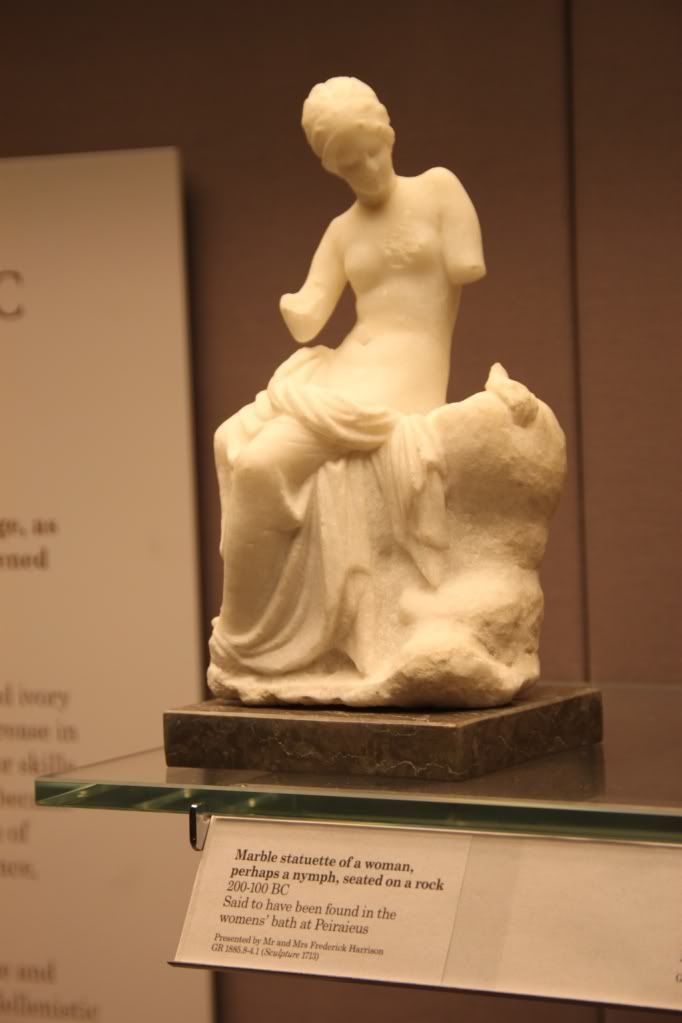 A Nymph.


A marble statue on the left and a bronze statue on the right of Aphrodite. Now that's grace for you, she looks absolutely spiffilicious.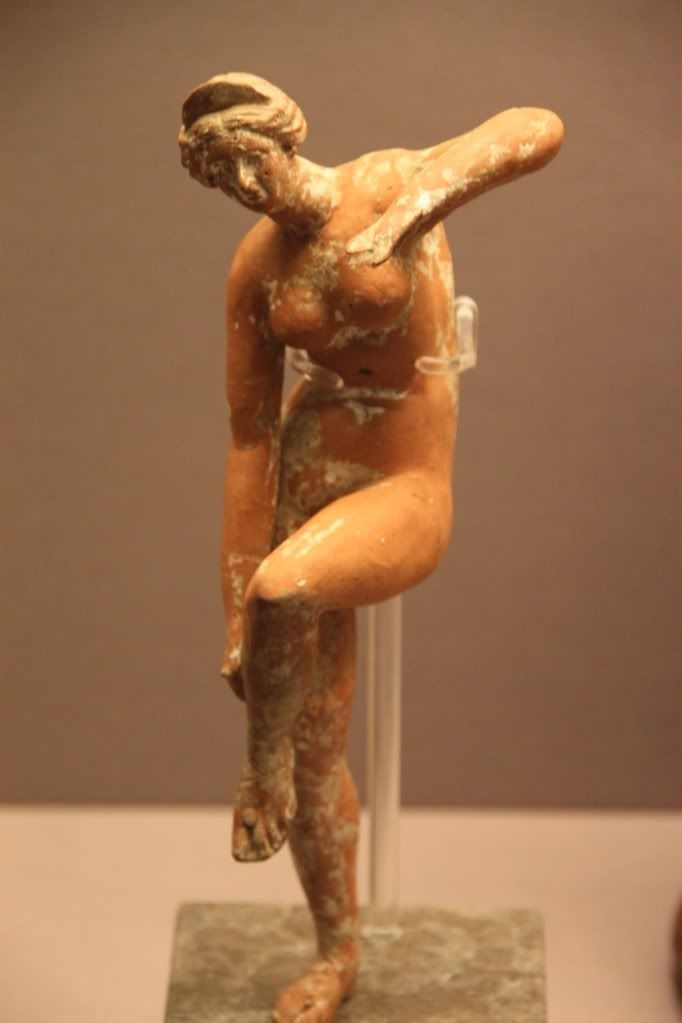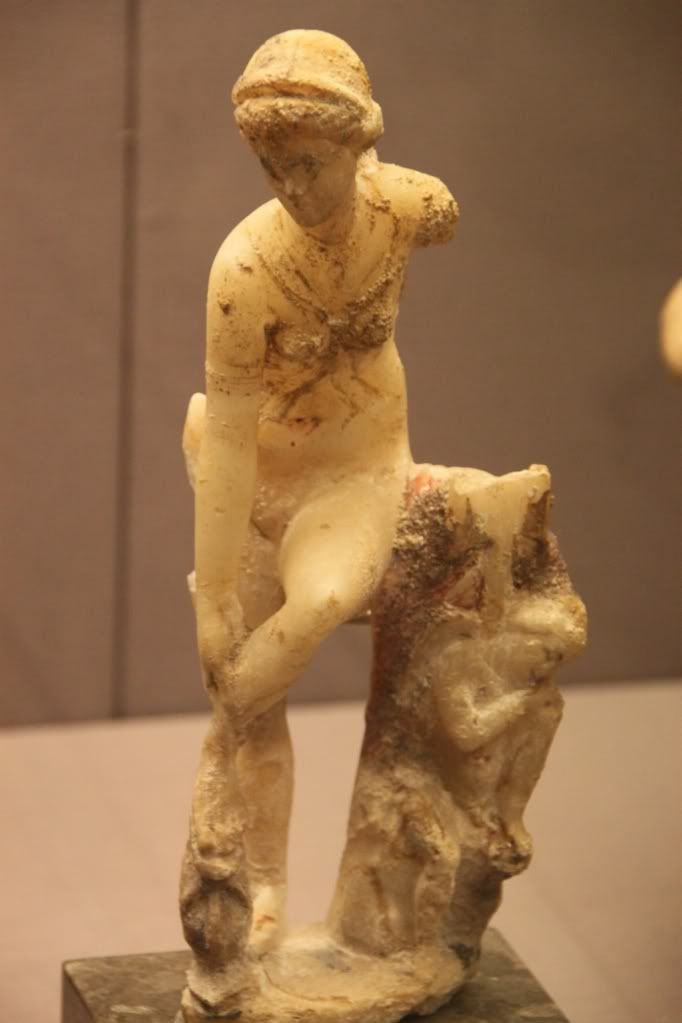 A terracotta and marble statue of Aphrodite. Curious how most of her statues show her doing something with her feet. I suspect this shows off her lovely form in tension. Very nice.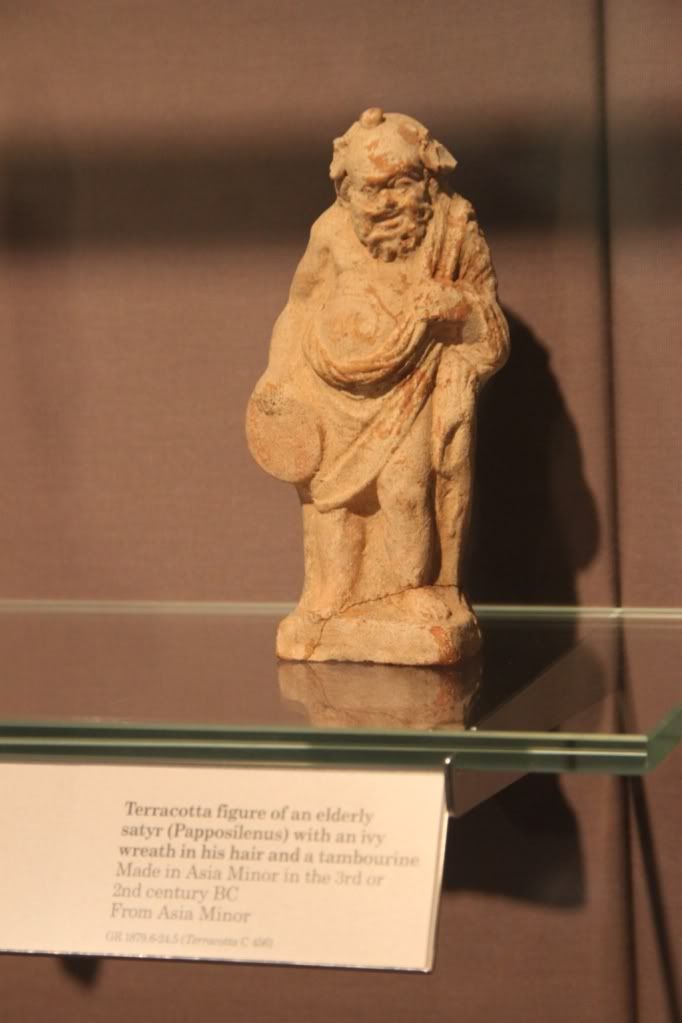 And finally we come to one of my favourite Gods, the Satyrs. This is a terracotta statue of an elder satyr. They were supposed to be fertility gods, would drink, be merry and are totally disreputable :). In the next essay, its the turn of the Mausoleum of Halikarnassos.
The full slide show with higher resolutions is here.