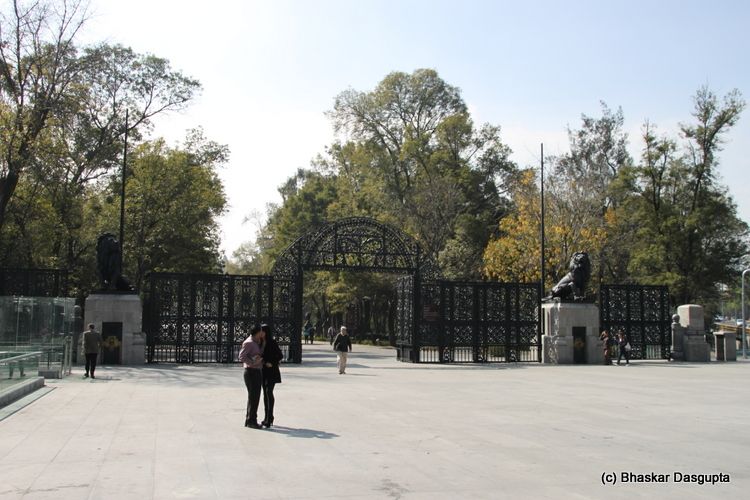 I reach the beautiful gates to the park. Did you know this is one of the biggest city parks in the Western Hemisphere. Chapultepec means grasshopper hill in Nahuatl…
The gates are flanked by these two regal if old looking lions.
Hmmm, i didnt realise that Mexico ever had lions.
Walking up the Avenue of Heros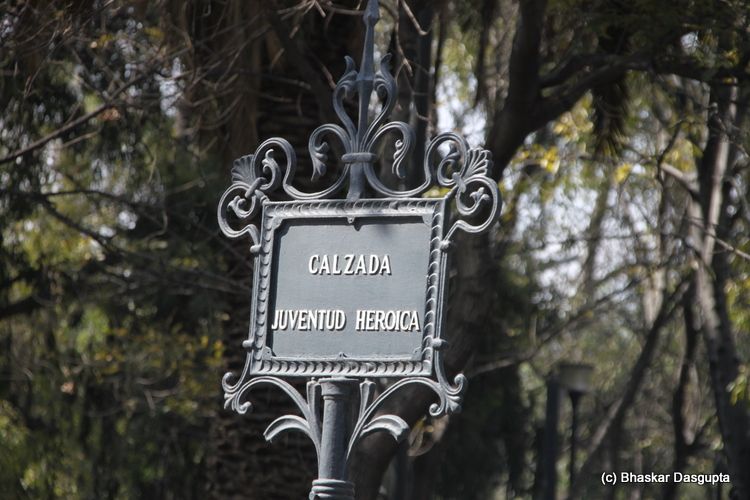 The Avenue of the Heros
Hmmm, the stand seems to be missing the containers
Lovely day, and well signposted
keep on walking up the avenue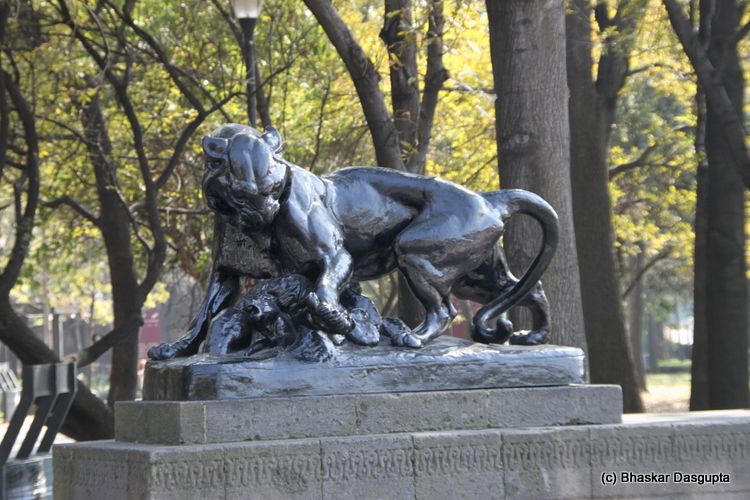 Whoa, some aggressive looking jaguars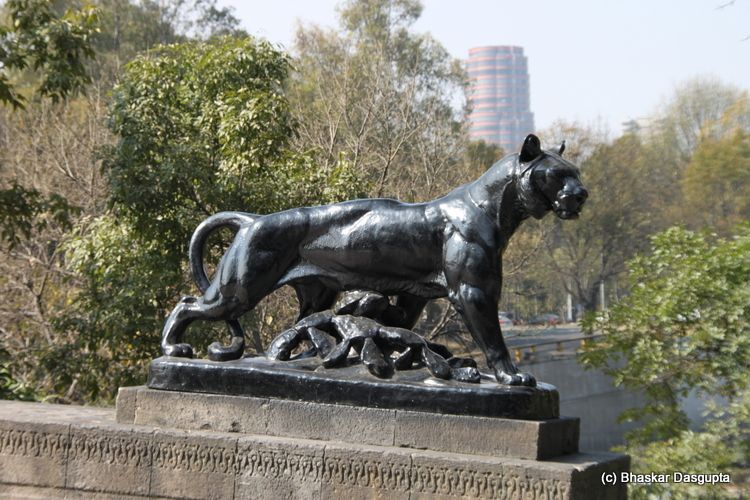 on both sides of the road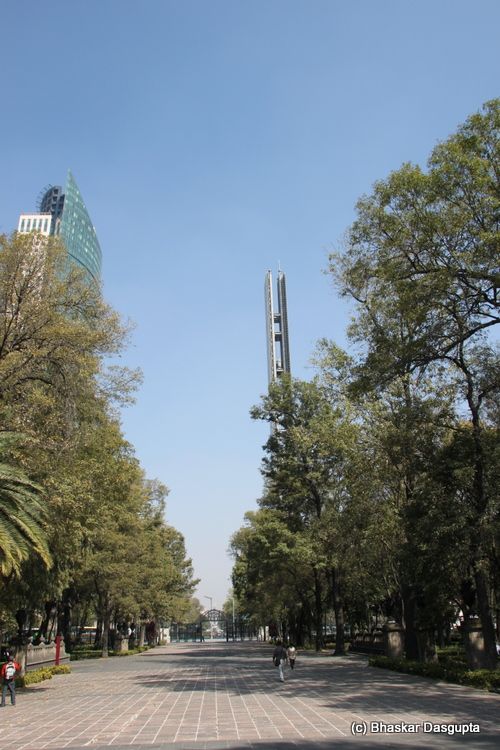 looking back
I move on to the bridge
I am nearing the Ninos Heroes Monument.
6 military cadets, ranging from 14 to 19 fought the Americans and then died..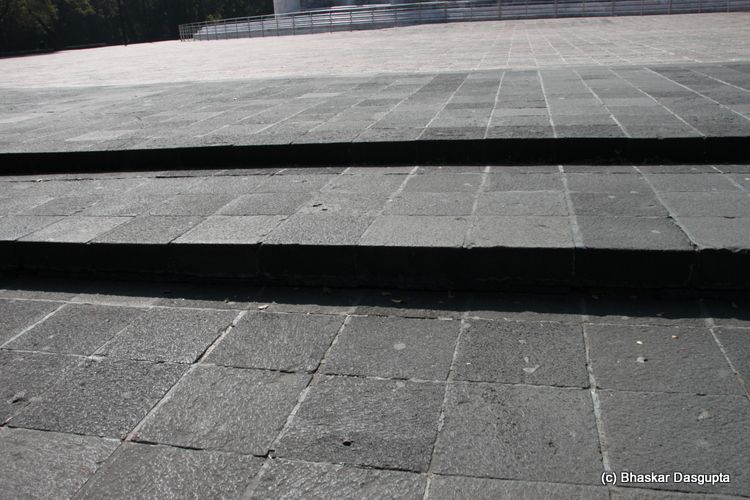 walking up the basalt steps
The lady is Mexico
She is being defended by a cadet while she holds a dead cadet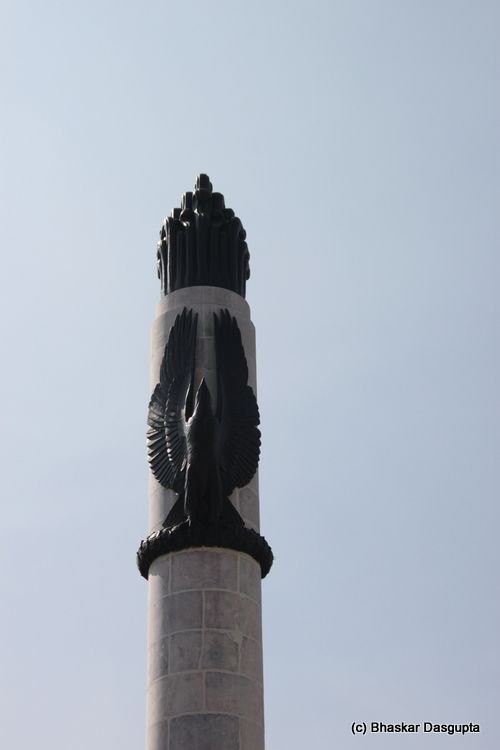 The pillars have an eagle with a flame on top
It talks about the names of the cadets.
Quite impressive
Grasshopper…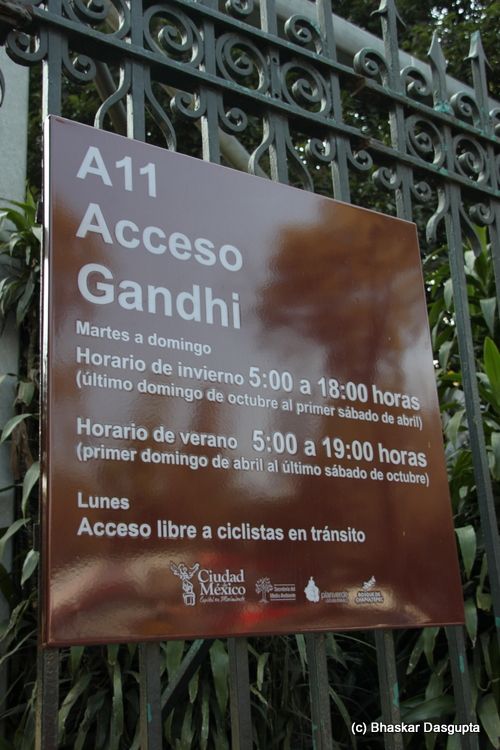 Accessing the Gandhi street
The last set of the photos are of the park when I was returning
that's a lovely little building
pedal boats
sighs, somebody has stuck some gum there…idiots
walking down the wide quiet streets
the water is a bit dodgy
nice no?
a huge giant tree
it did look impressive although it has gone through the wars
Not sure what it says..
A memorial stone for what looks to me as the battle memorial.
thats the Chapultepec Castle.
Next time, I will pop up there.
Reaching the monument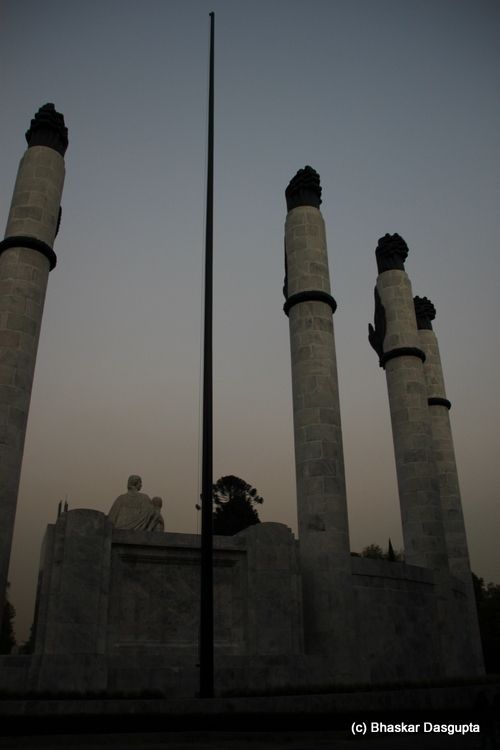 Getting late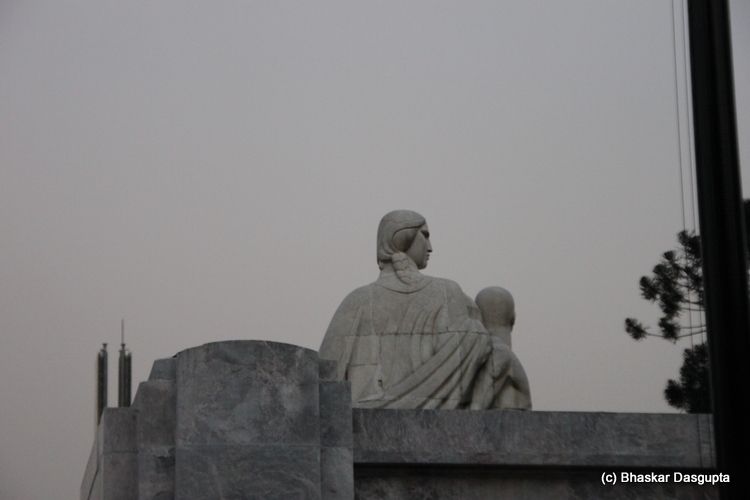 Mexico
the monument looks better in the twilight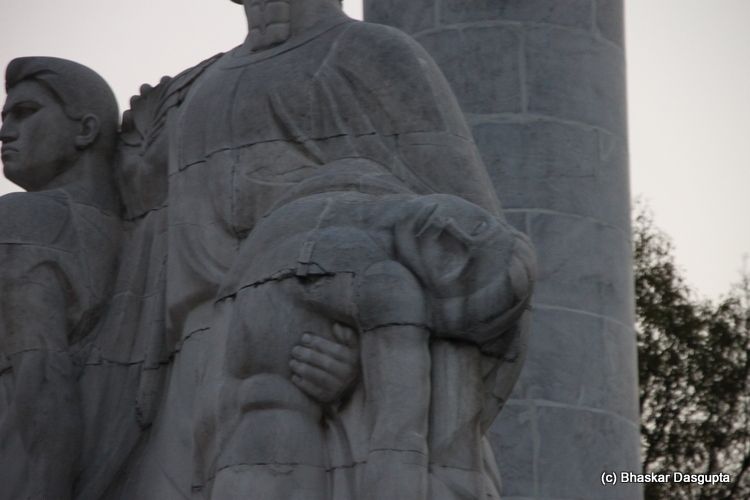 very powerful imagery
you can see the determination.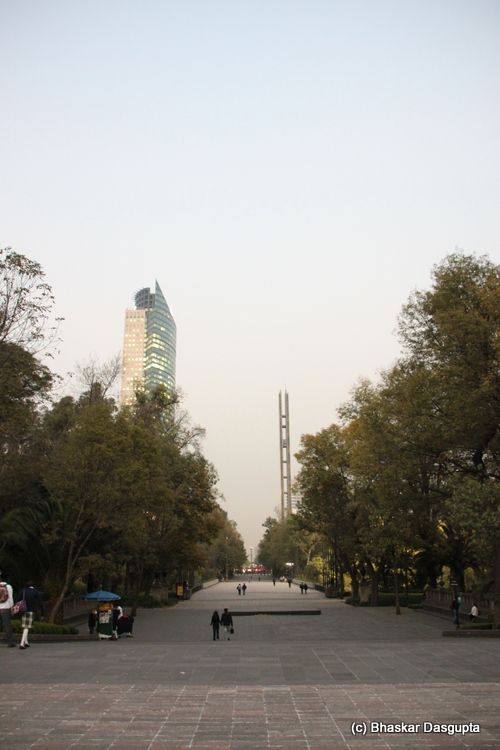 heading down
Awwwww, and you can see the angel
Final view of the avenue of Hero's and down the Paseo Reforma. Next essay, I walk around statues.