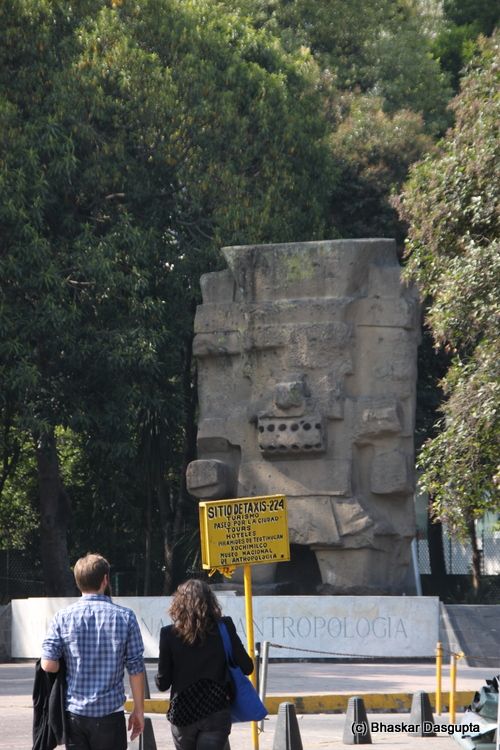 I finally reach the entrance to one of the best museums in Latin America. This is the Museum of Anthropology. Curious use, mind you.
Hmmmm,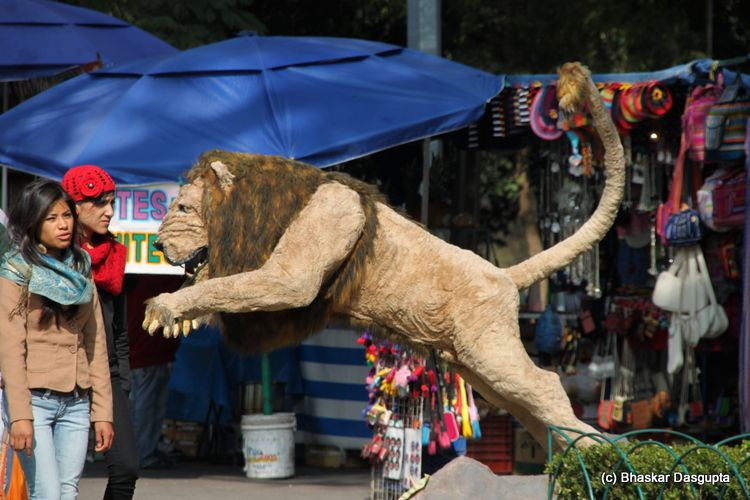 the lion looks really really manky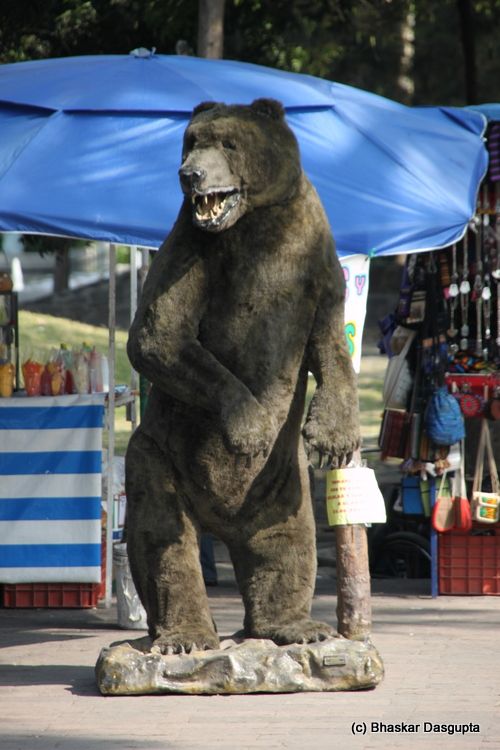 And then this ummm bear? looks pathetic
And then I saw this extraordinary sight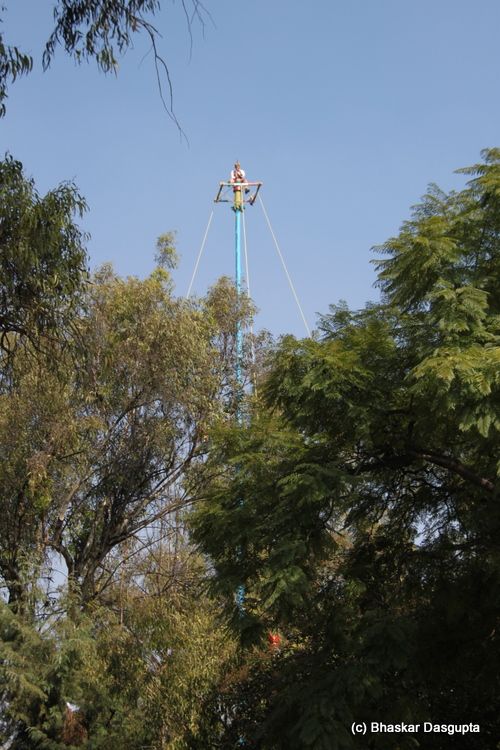 the pole was about 75-100 feet tall
and below the pole were these chaps hanging upside down. Dancing away…bloody extraordinary..with the chap on top playing some kind of pipes.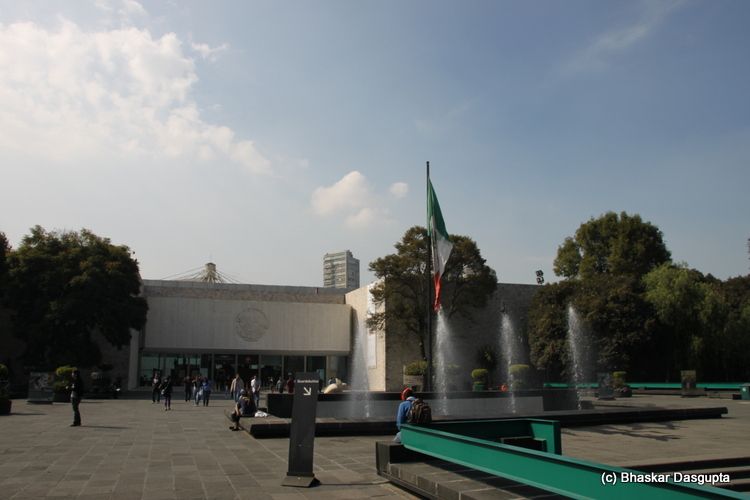 I turn in
fountains in the entrance..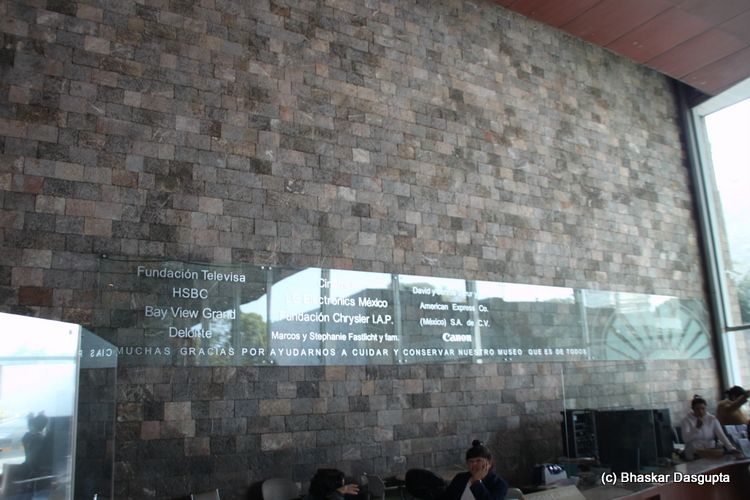 I buy my tickets and spot my firm in there, yeah!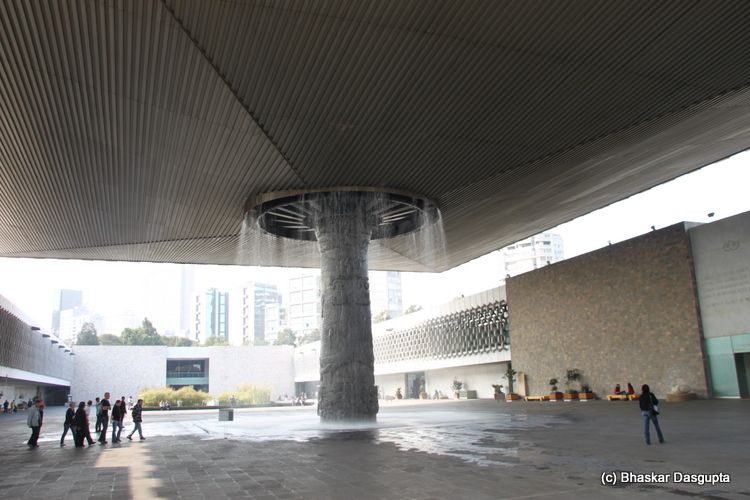 what a wonderful sight, its one of the largest single pillar supported structures in the world.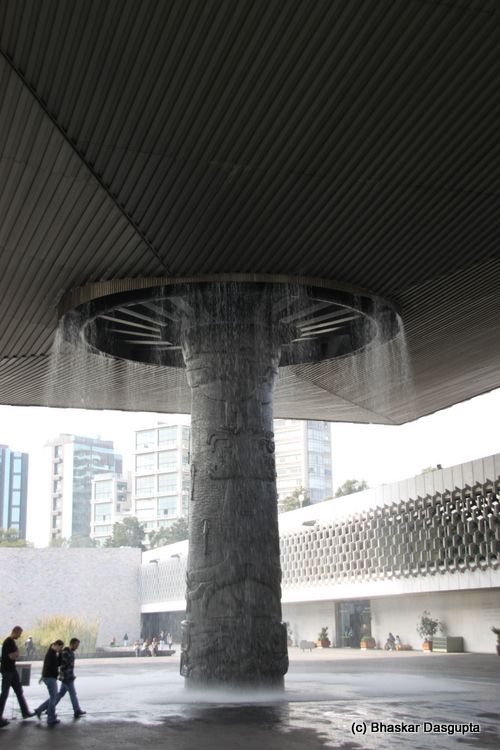 the central column is carved with scenes from Mexican History
And a rather unkempt fountain, they should have done something about the base..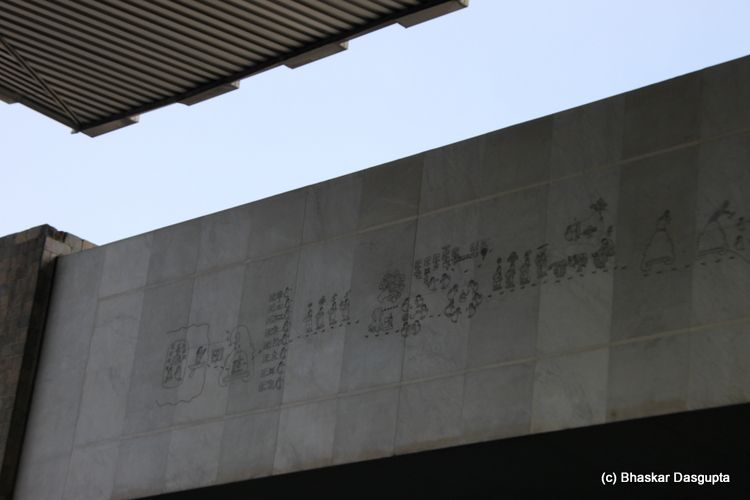 Just behind me, above the entrance, were these series of Glyphs. More on this later but I was absolutely dumstruck when I saw the real thing inside. The glyph books are absolutely amazing.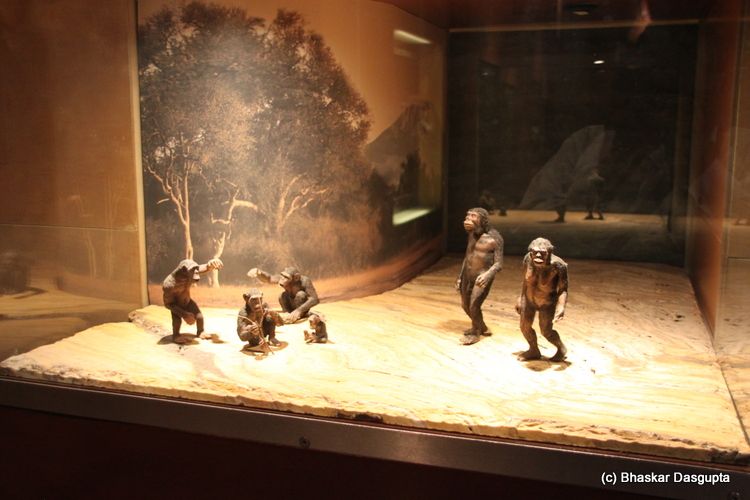 I move inside. The Museum is laid out in the form of a rectangle. You go around in a counter clockwise direction, starting from the rooms on the right. It starts with an introduction to Anthropology which I rapidly skipped, then a display on the peopling of America (the migration across the Bering Straight) with prehistoric man, mammoths and flint stuff. Then came another hall with Pre-Columbian displays
shows how the various species have evolved
a diorama of cannibalism! bit gruesome but there you go.
A wall painting.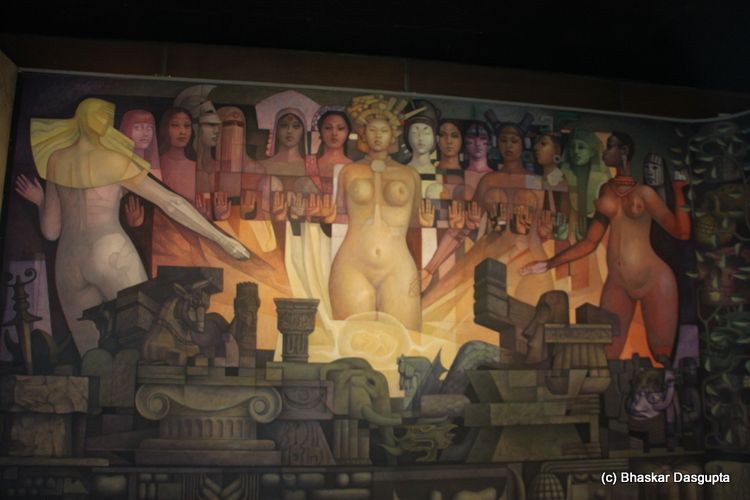 An exquisite mural on the wall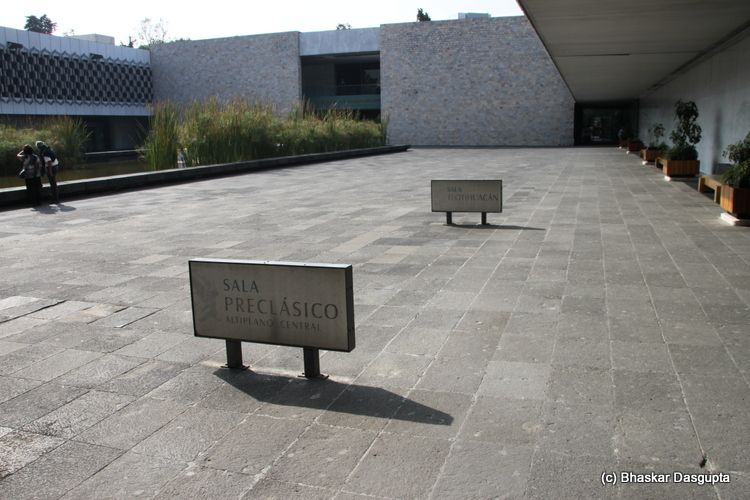 Each of the sections are marked with plaques outside.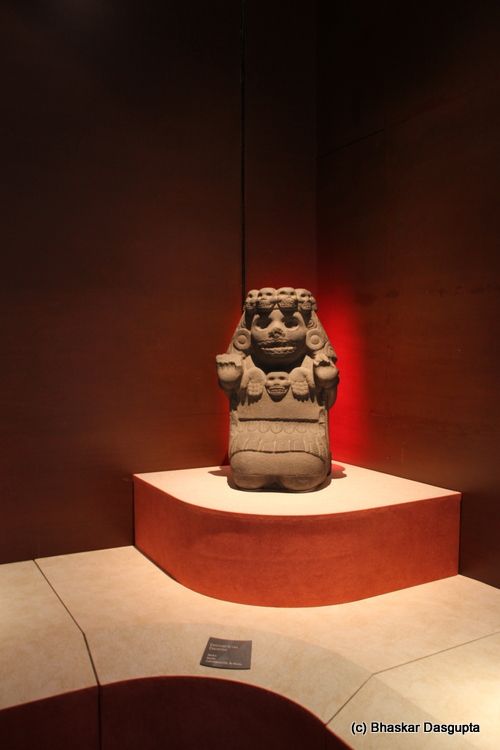 Here is a basalt statue.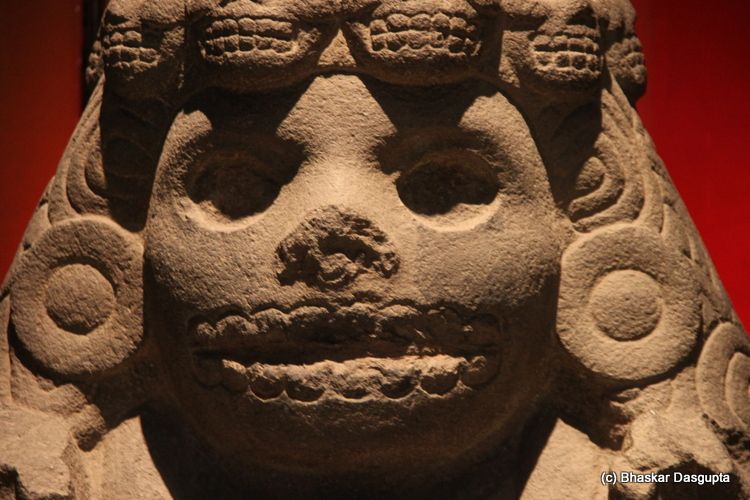 the skull motif is quite common across the ages in this country.
I have to say one thing, the displays were atrociously described. And the main website is seriously crappy. Half the fun of knowing and understanding these displays were lost because the descriptions were so blunt and useless.
This stone sculpture looked like a giant's dentures, heh, but no idea what it is supposed to be.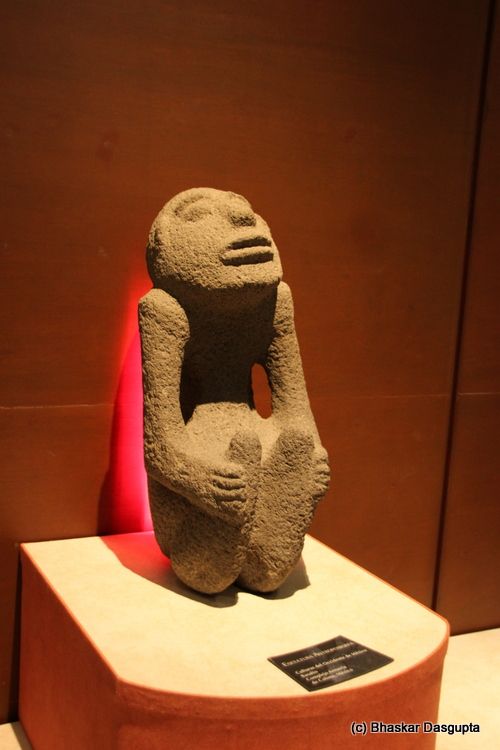 a basalt statue, some kind of religious storage unit? the hollow in the middle indicates that it could be the base of a vase or something?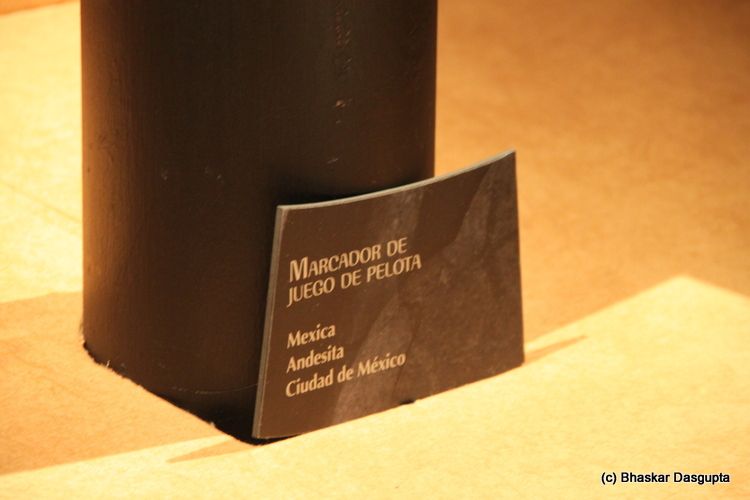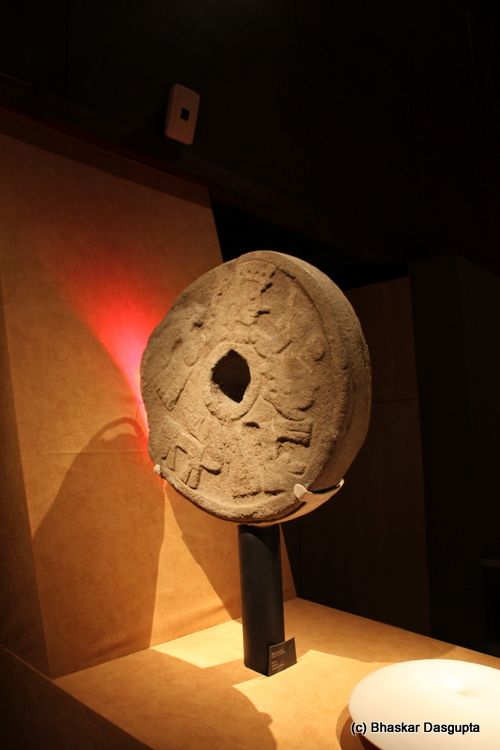 This is a Pelotas goal. Here are more details on this absolutely awesome sport. Briefly, this would be stuck up high on a wall and 2 teams will play with a hard rubber ball, hitting them off the hips and try to get the ball through that hole in this stone circle up on the wall. The losing side captain would lose his head as well. Now there's a bit of a strong motivation for you. Don't think it will catch on in football.
a stone pillar with what appears to be royal carvings..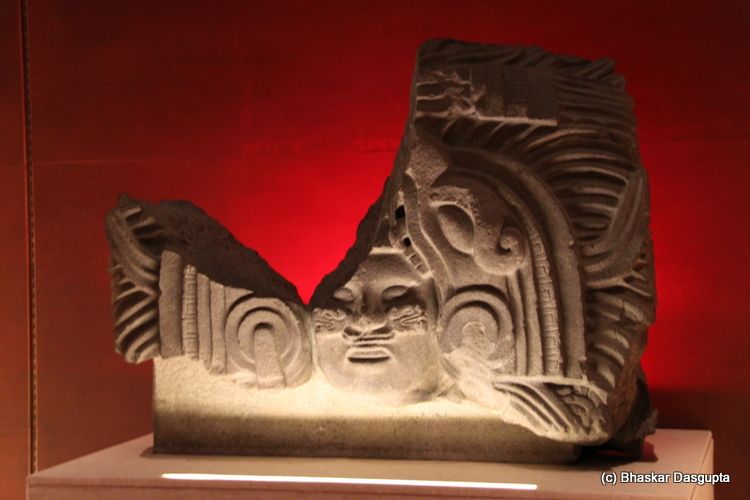 A cat? Toltec…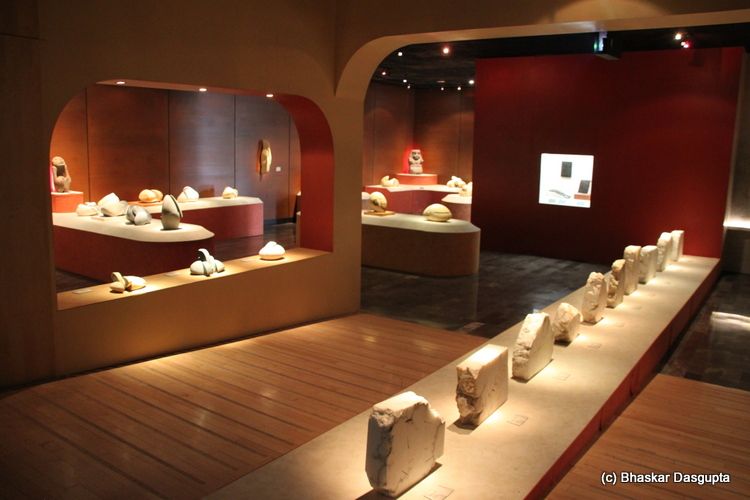 This gallery was arranged nicely, well displayed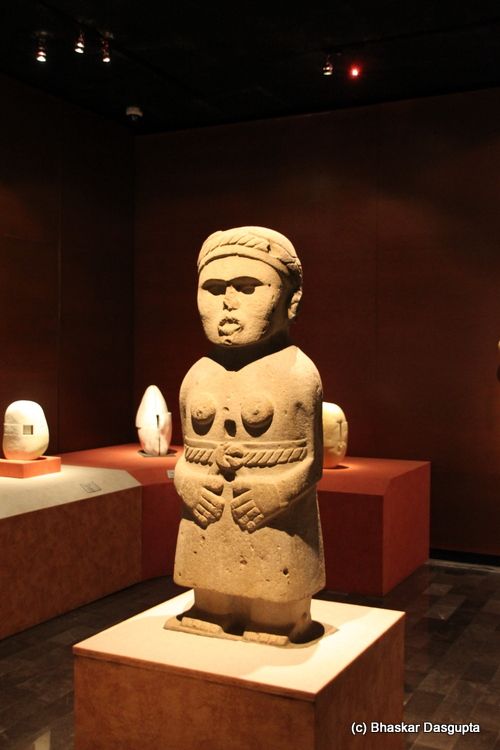 a fertility symbol..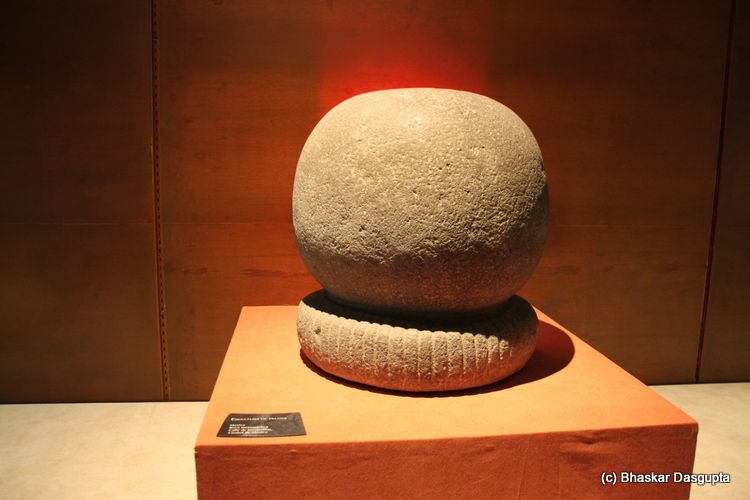 some kind of snake structure with the world on top?
I pop out…and then move into the next one..
An armadillo?
Various vases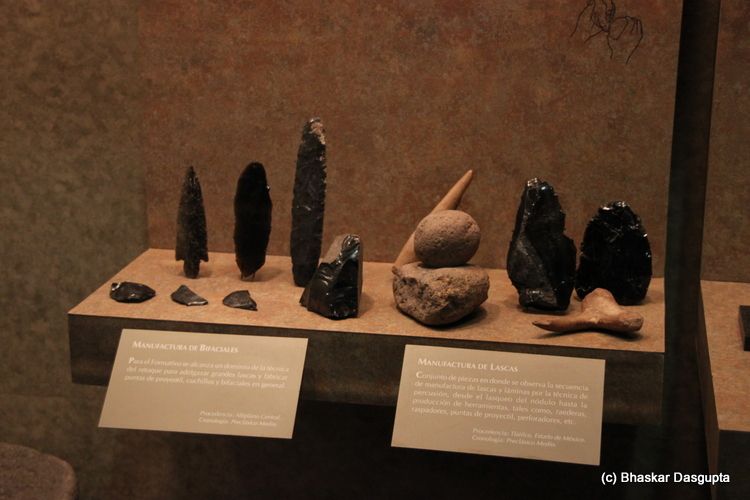 With obsidian stuff like arrow heads, knives, etc.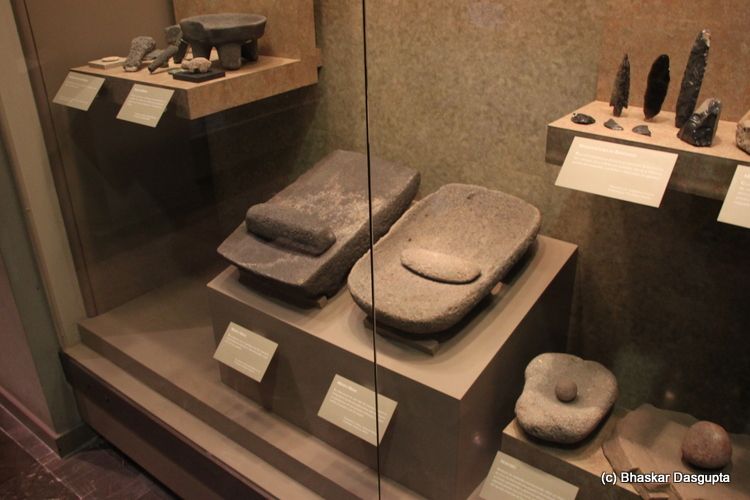 grinding stones?
ax heads, more vases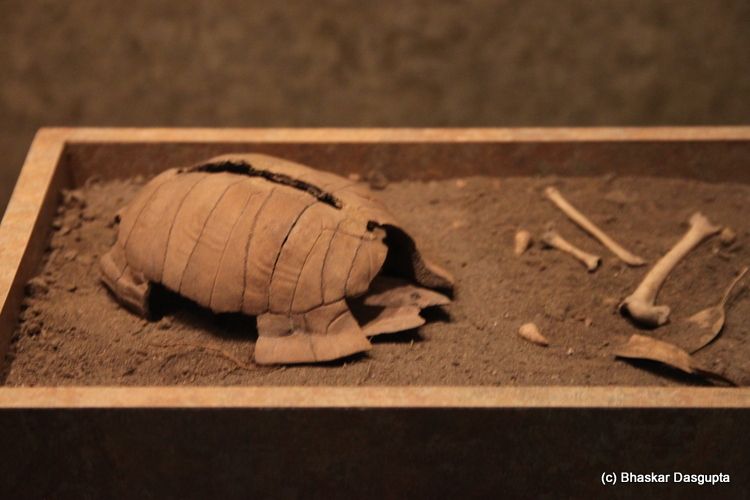 A turtle? not sure what's happening here.
More representations of the human being.
Masks used in Shamanism.
This was an extraordinary statue. Not very sure what was happening, but it was found in a grave.
An old village with graves..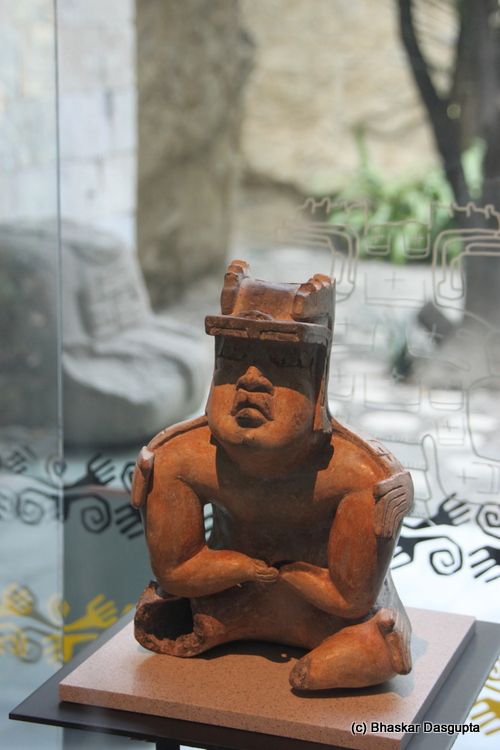 a Pre Classic Period,…nice hat.
Fat git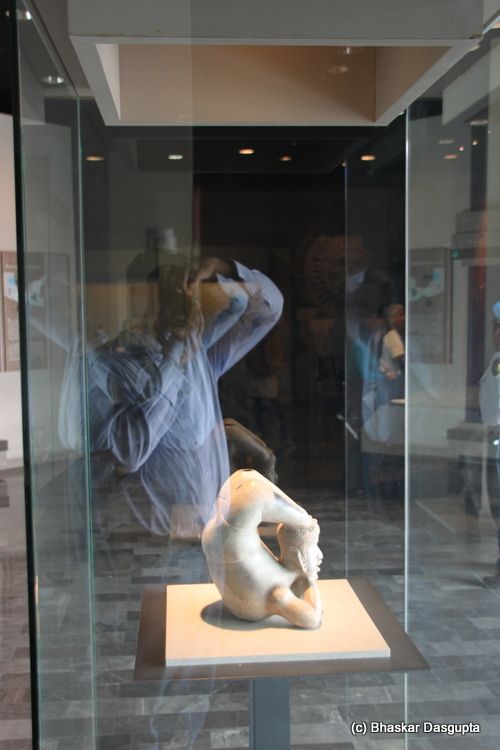 Speaking of fat gits, there's one reflected on the glass.
Another of those acrobat figurines.
Now I move into the Teotihuacan exhibit.
These guys really liked their skulls, no?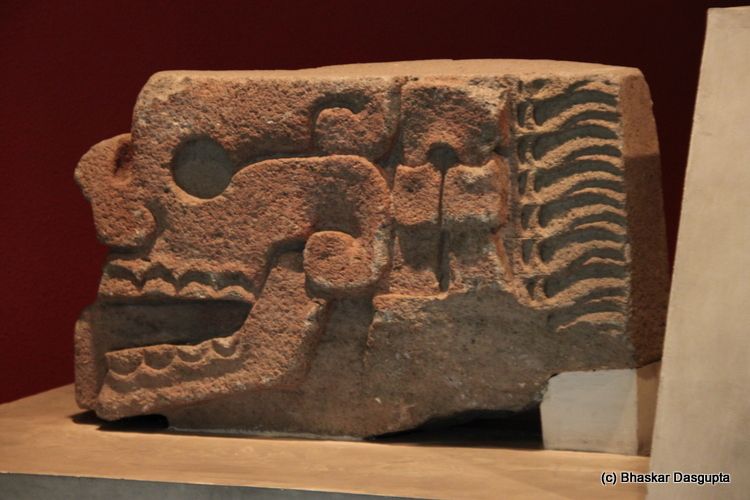 This was the start of one of the most exciting exhibits, the pyramids..but that's for the next essay