I enter the Teotihuacan gallery. And on the right, you can see this giant poster of the Pyramid of the Sun.
And the Pyramid of the Moon
It is an amazing structure.
And then a little scale model of how the pyramids are outside Mexico City.
Zooming into the locations.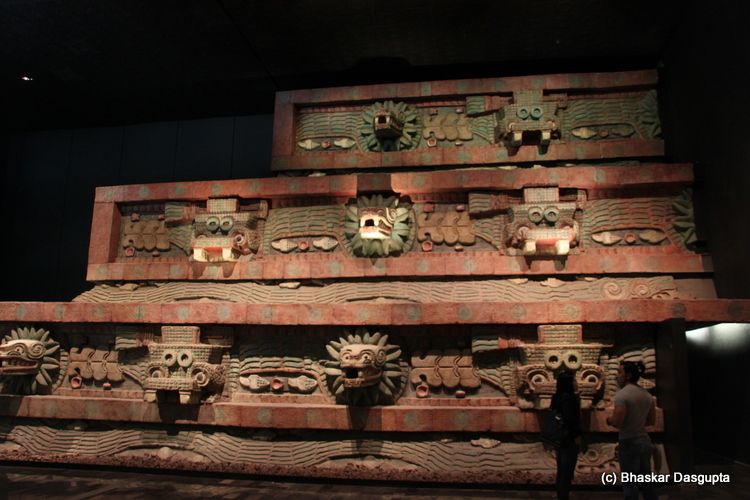 And here is the famous Pyramid of the Feathered Serpent. well, part of it.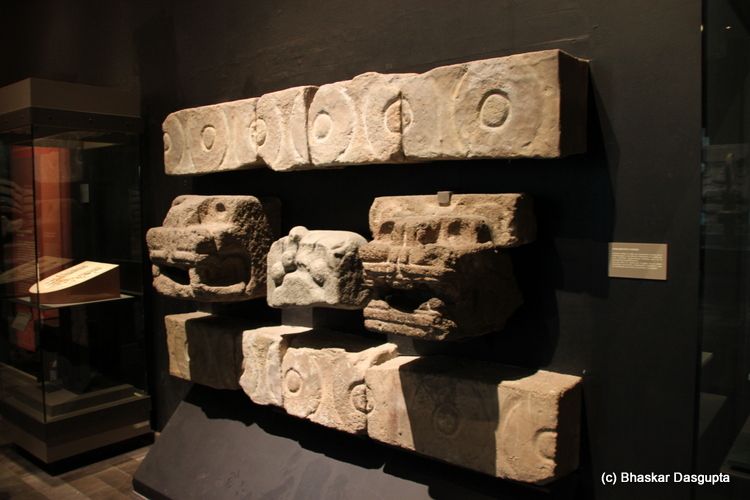 Very nicely put together
The archaeologists found tons of bodies buried around and in the pyramid, so this wasn't a burial ground, but these bodies were sacrificial victims…The Pyramid was constructed over 150-200AD. Pretty awesome, no?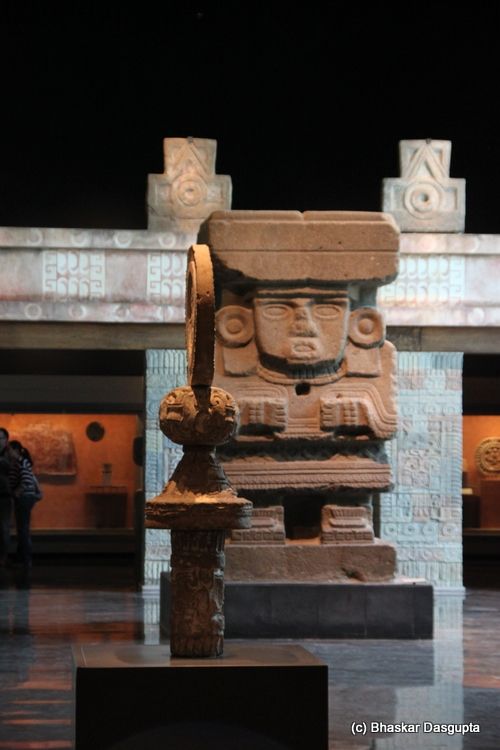 I turn left.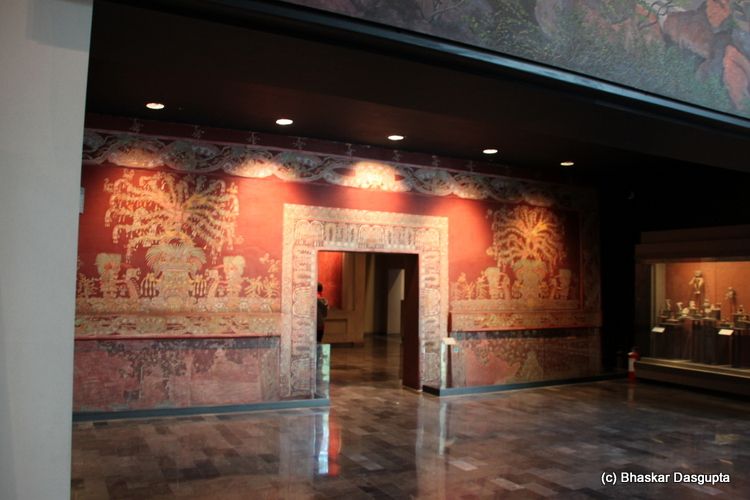 A beautiful doorway with extraordinary paintings on the left.
A stele? I couldn't see any explanatory signs :(
A set of clay sculptures. Extraordinary.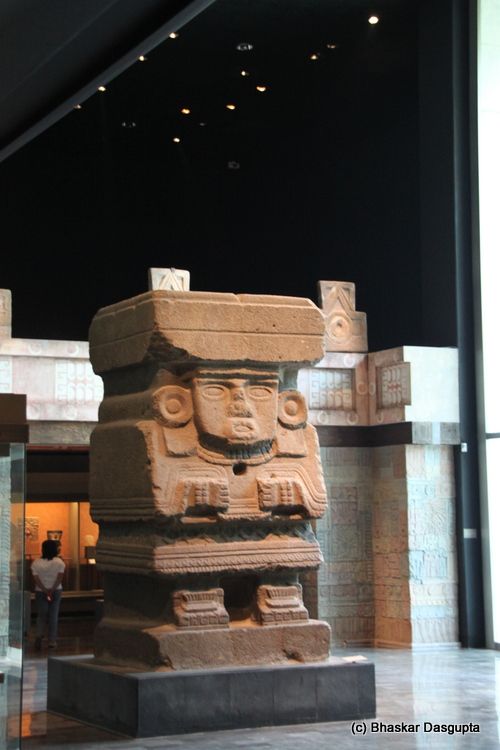 I will get back to you Blocky.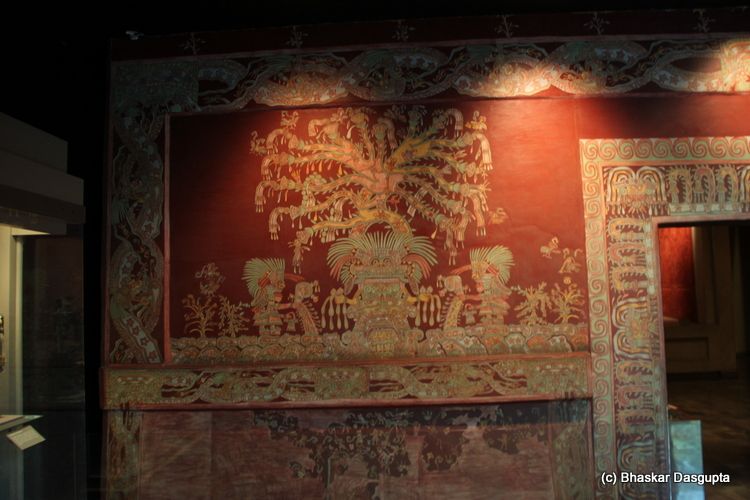 these are murals, so beautiful.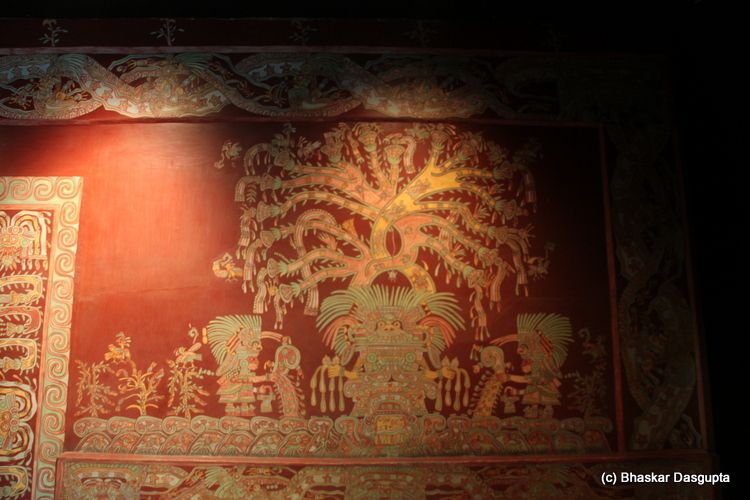 both sides of the doorway.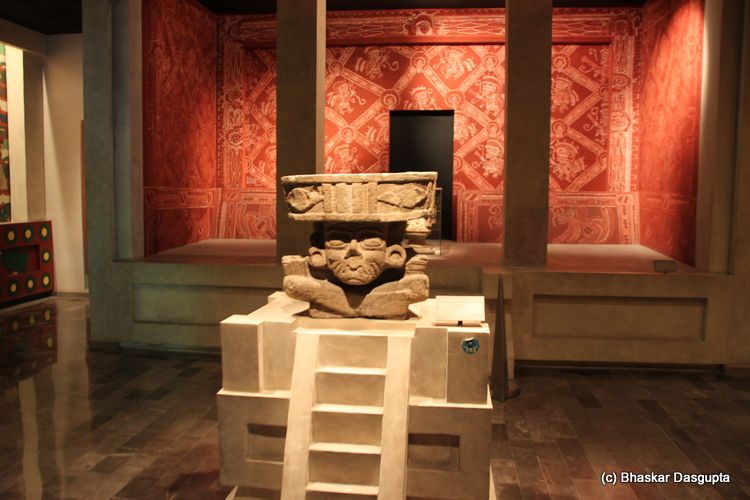 looks like the inside of a house.
With an little courtyard god.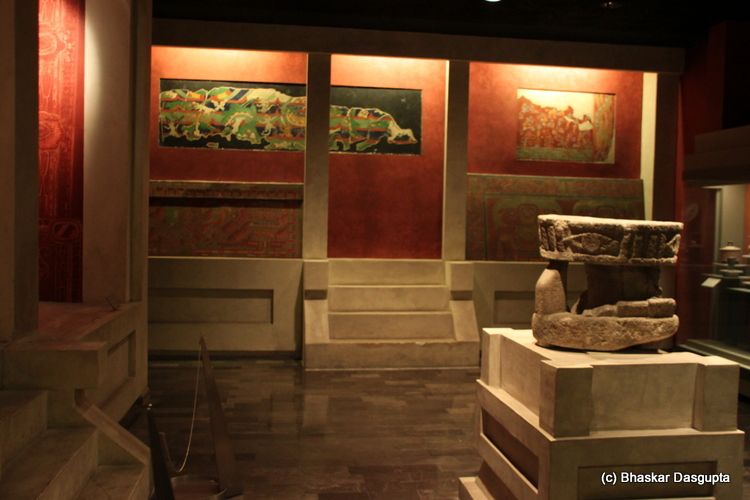 With houses or apartments arranged around the courtyard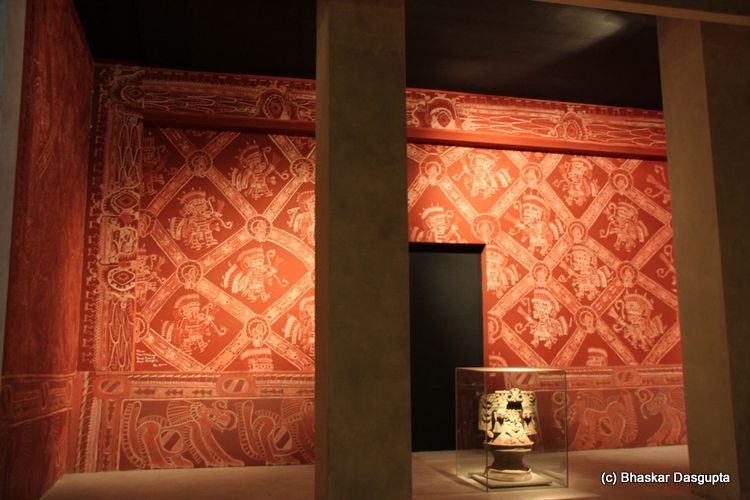 this is a veranda like structure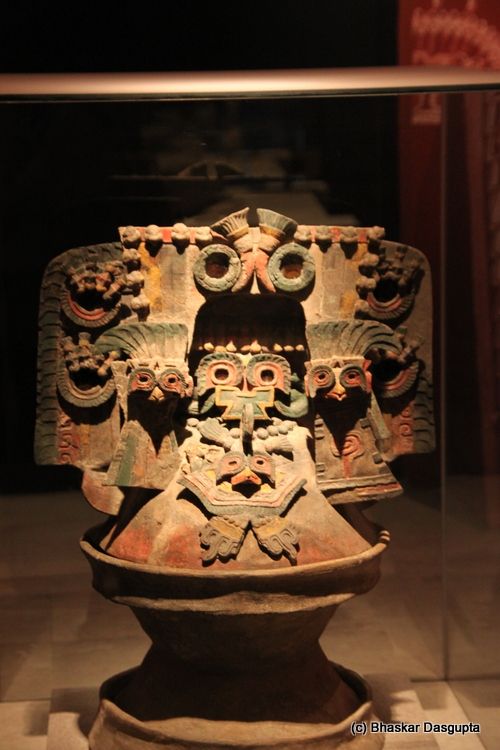 and then this deity?
I exit the apartment courtyard from the side and then move back into the main gallery. This is another stela which was excavated in Teotihuacan area. What amazing work.
Some lapidary work, how impressive. I'm going to learn this when I grow up…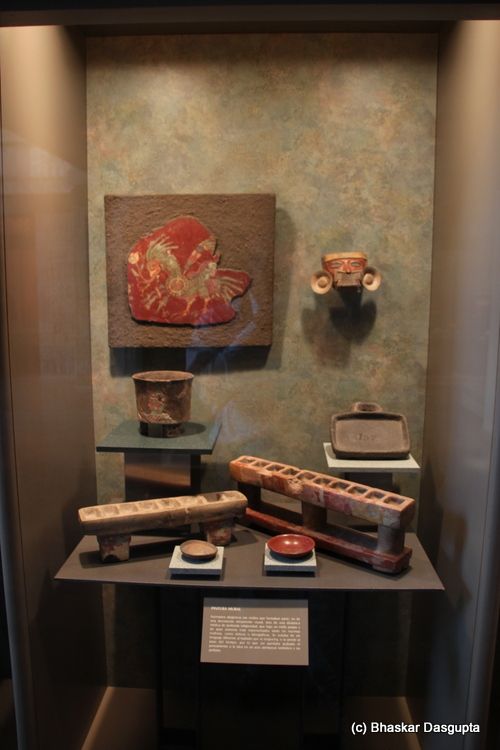 Wax? paint?
Obsidian work. On the top left is a block of obsidian, volcanic glass. And on the right are a variety of tools fashioned with this wonderful material.
Another display alcove. Unfortunately, again without good overviews :(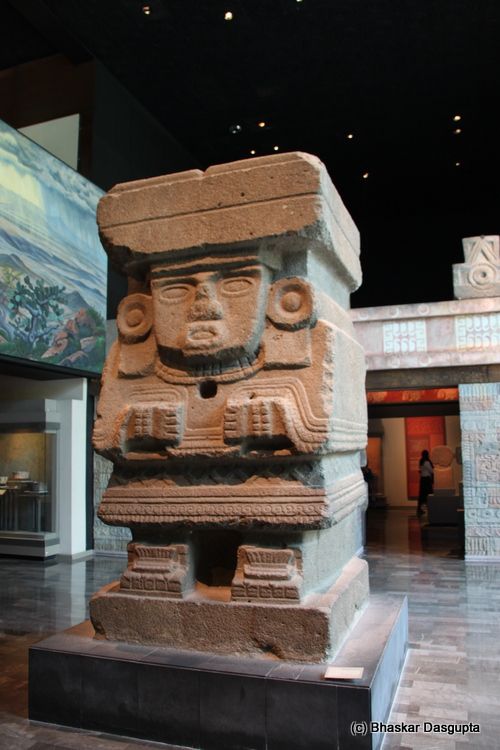 So here's blocky again. His name is Chalchiuhtlicue. Storm God?
I move on to the next one…