After wandering around in the park, I emerged out of it to see this wonderful set of statues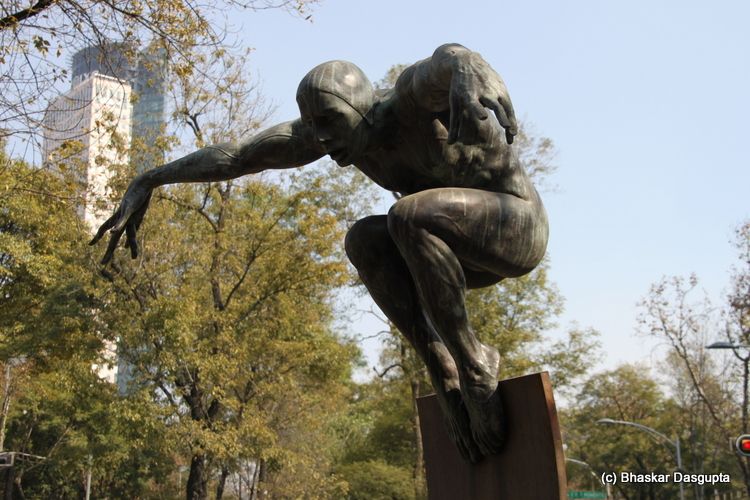 these are made by Jorge Marin, a contemporary Mexican artist.
he works in bronze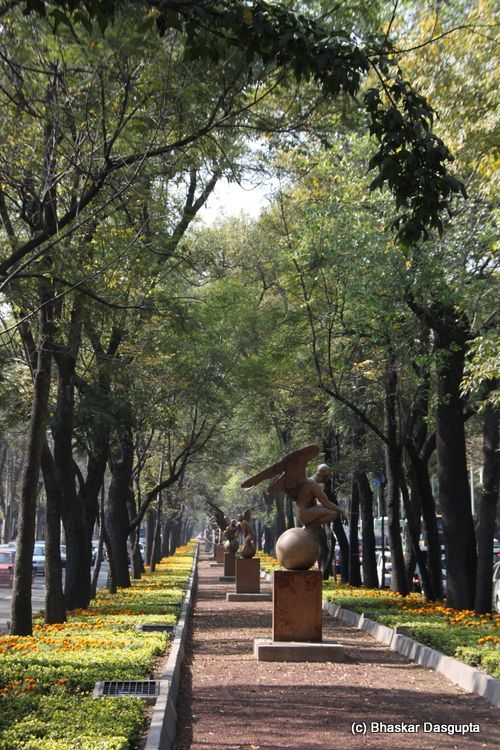 so here's a row of fascinating statues, nothing much to say about them but observe..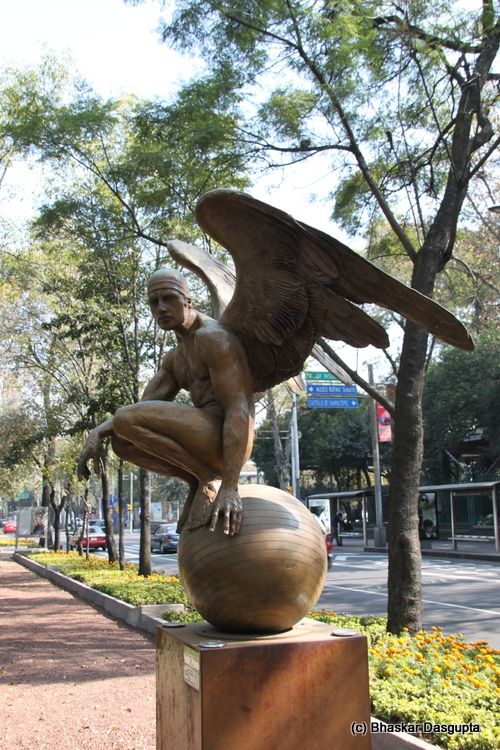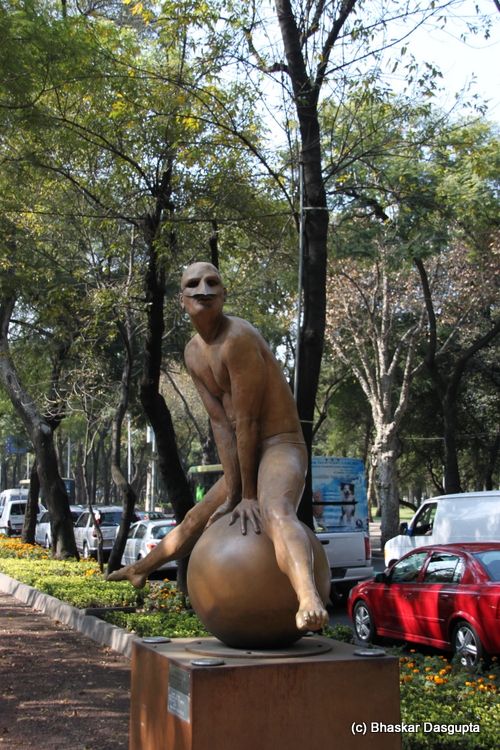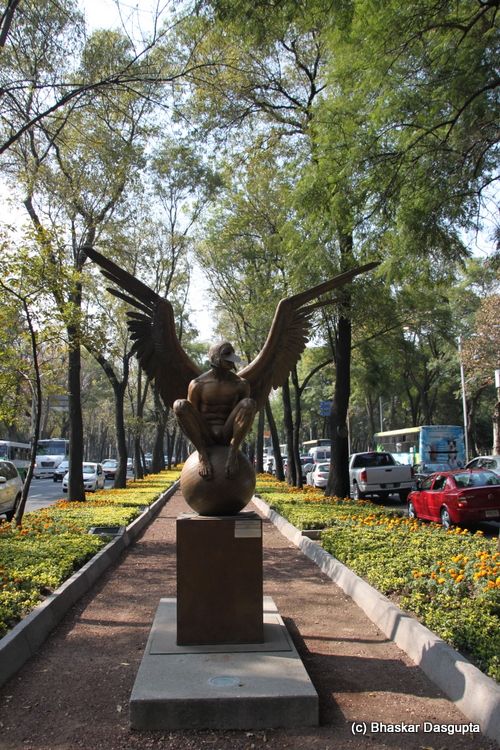 remember, this is in bronze!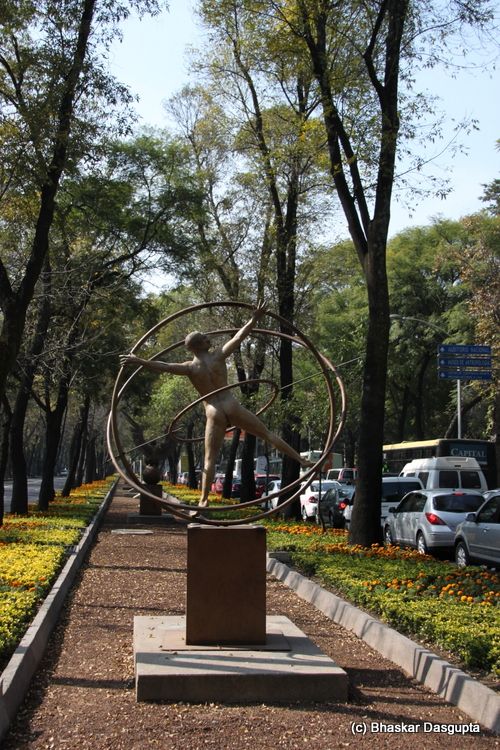 and the detail is wonderful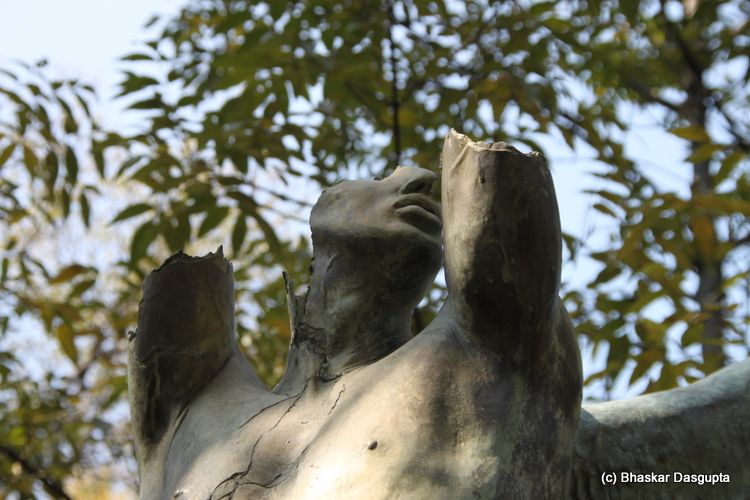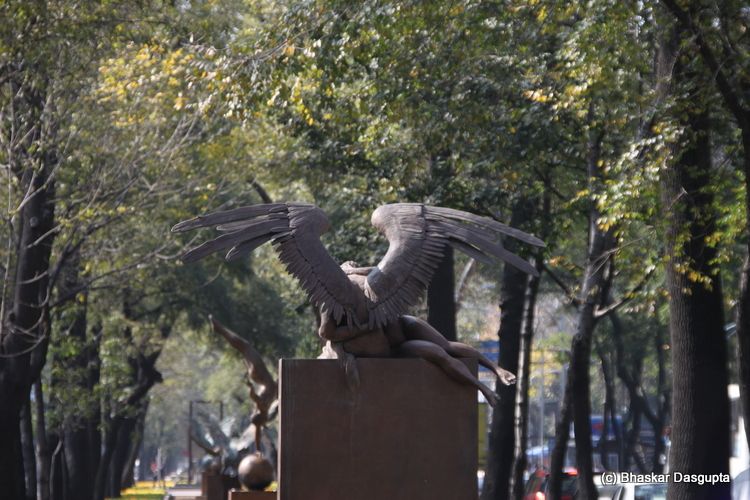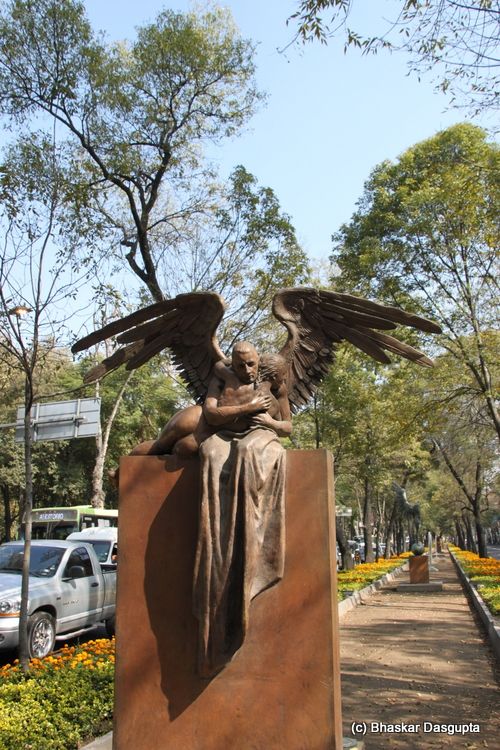 this one spoke to me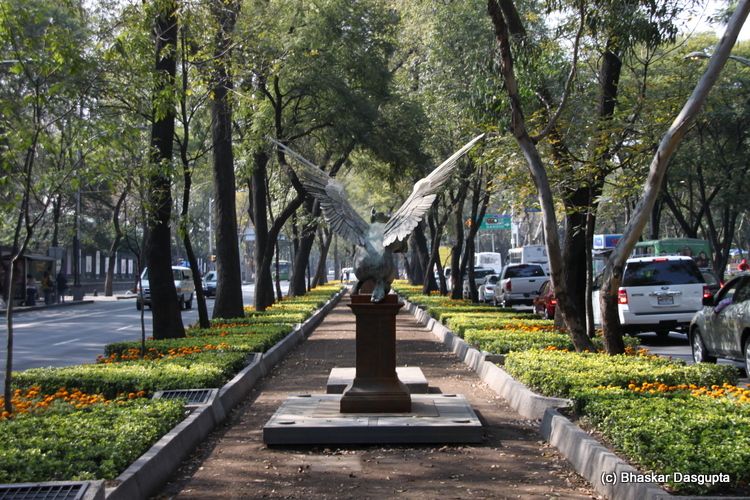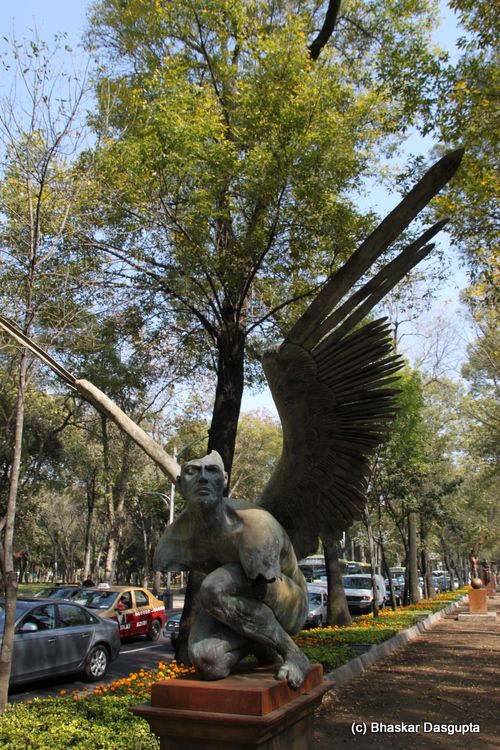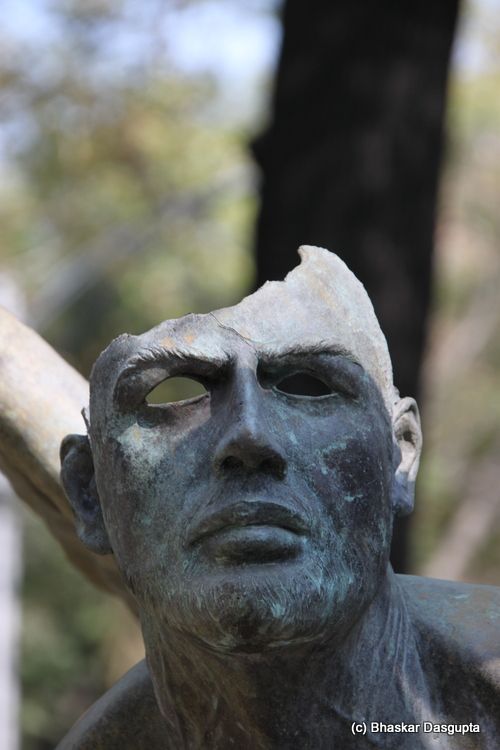 and this one, just see the expressions…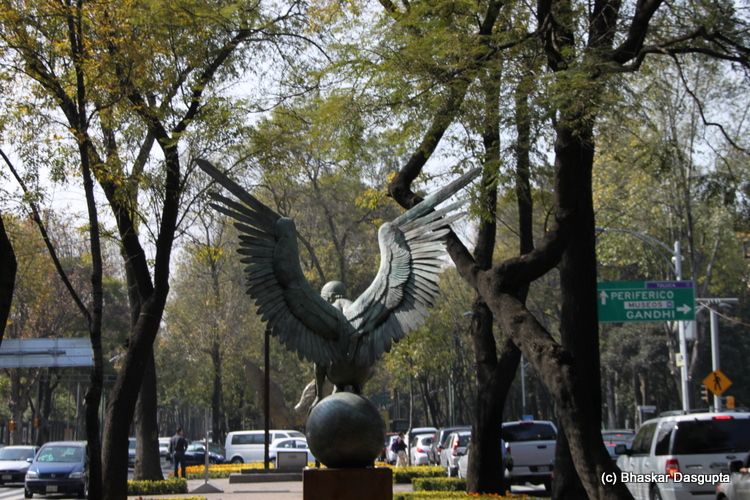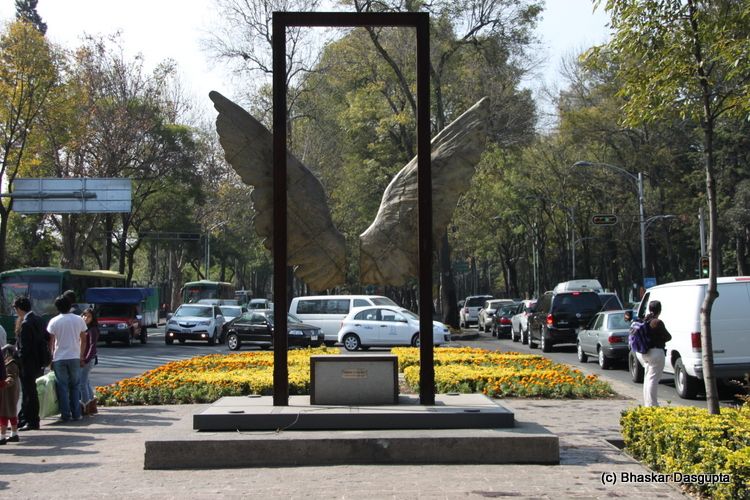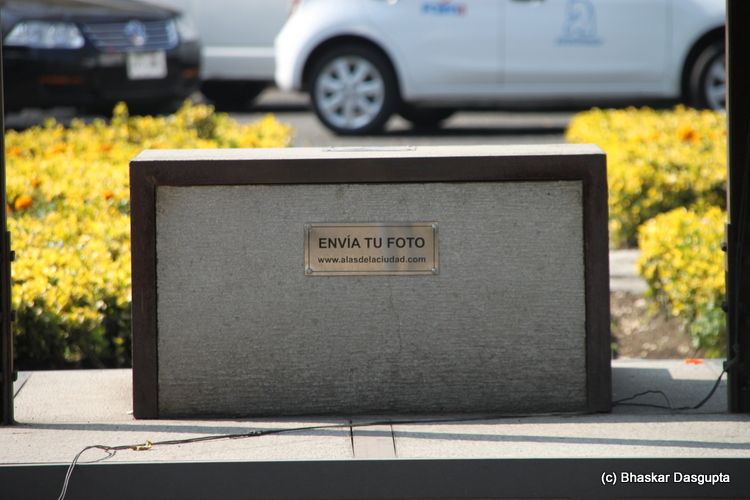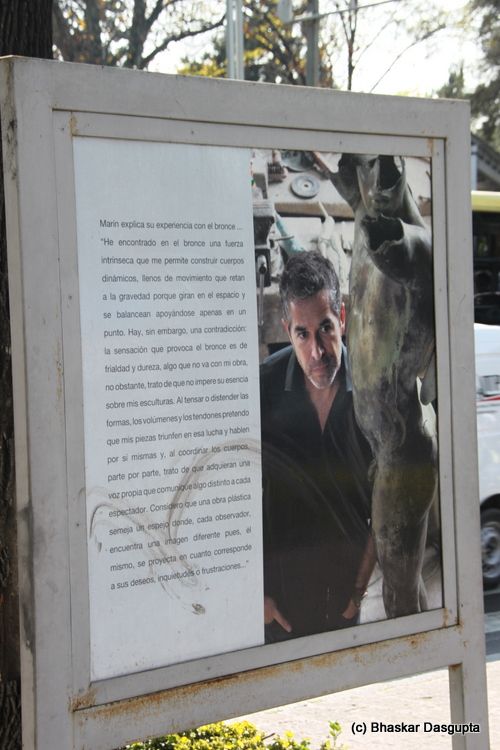 Here's the artist…too bad I cannot read Spanish, dammit, but wonderful work he does..