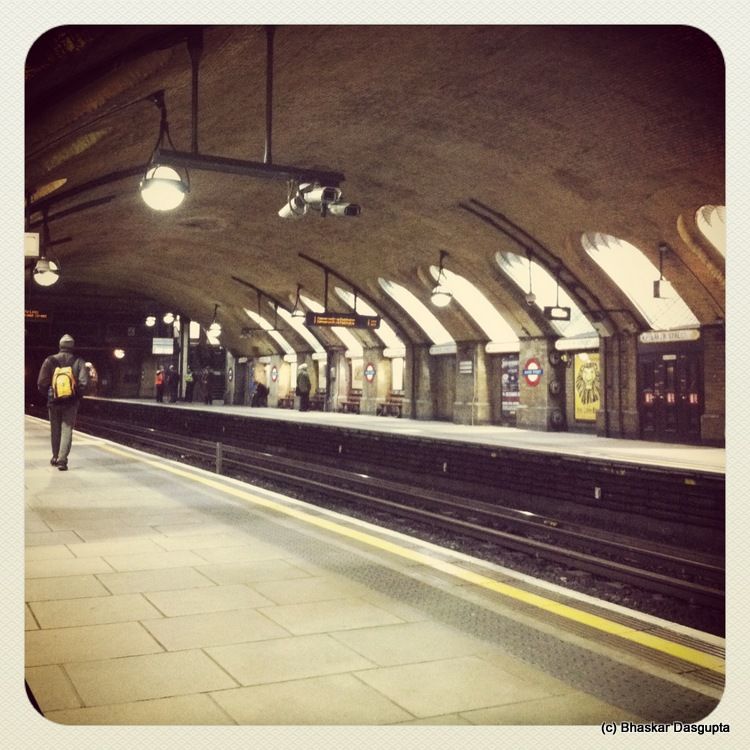 So there was this announcement that to celebrate some very many years of the first running of an underground railway, an old train will be running through Baker Street.
Its the oldest underground station and you can see some of the evidence. This plaque commemorates the railway employees who gave their lives in WW1
And a shell from that age made into a donation box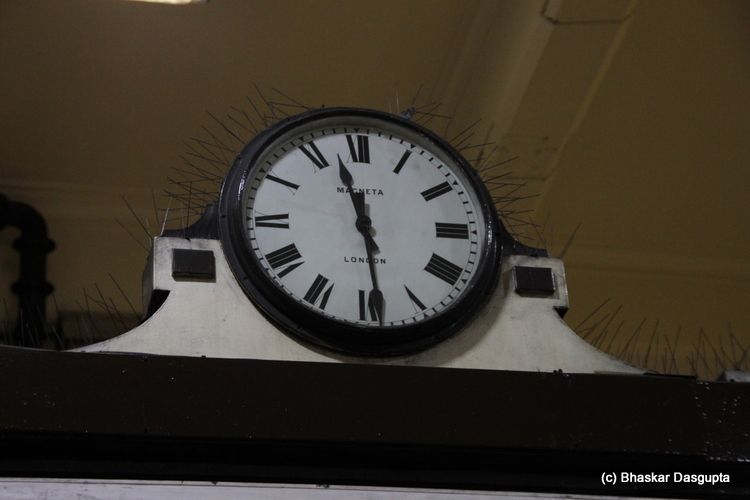 A traditional railway clock, surrounded with anti pigeon spikes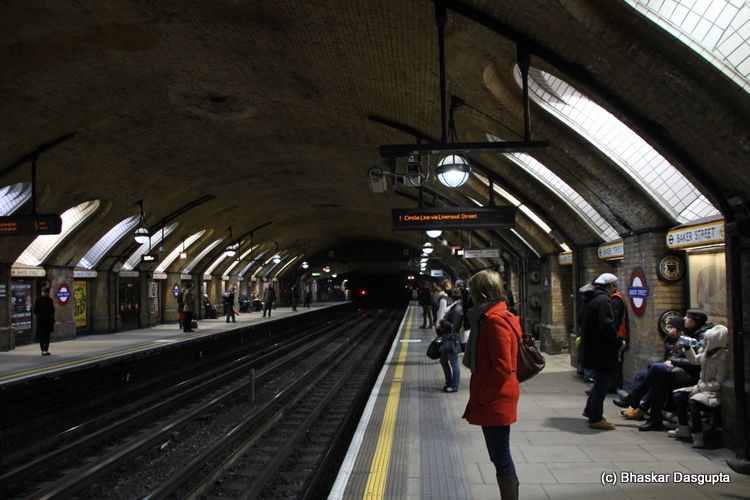 I reached there with some time to spare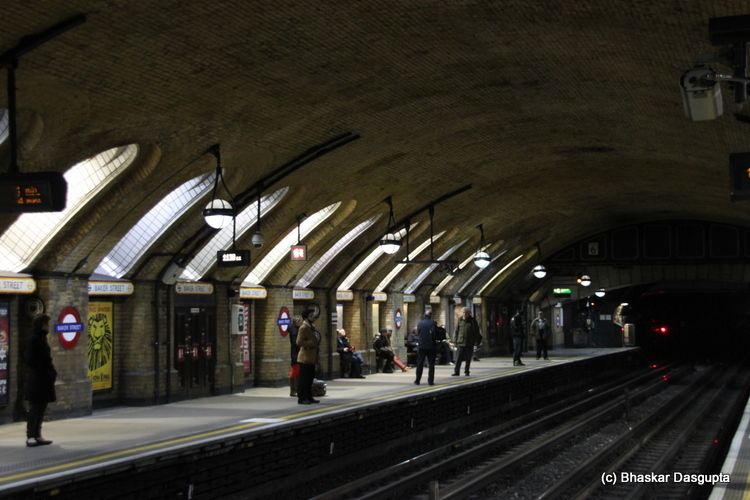 so was sitting there
these are giant iron staples, designed to hold in the brickwork from the pressures of the roof above. Can you imagine? this was setup in 1863AD…years back.
these used to be gaslights, now obviously converted into electricity
these used to be the ventilation shafts. At that time, it was steam engines so there would be clouds of steam and smoke, it had to go somewhere…now obviously bricked off and tiled..
they could have used better tiles, now this looks like an upside down urinal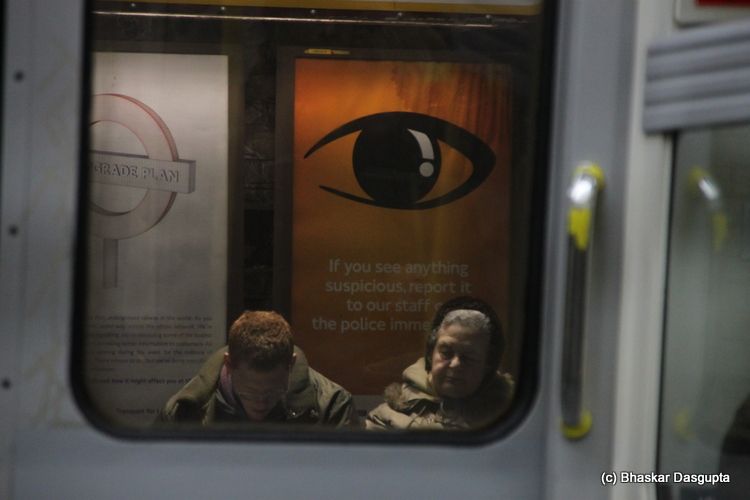 looking at people through windows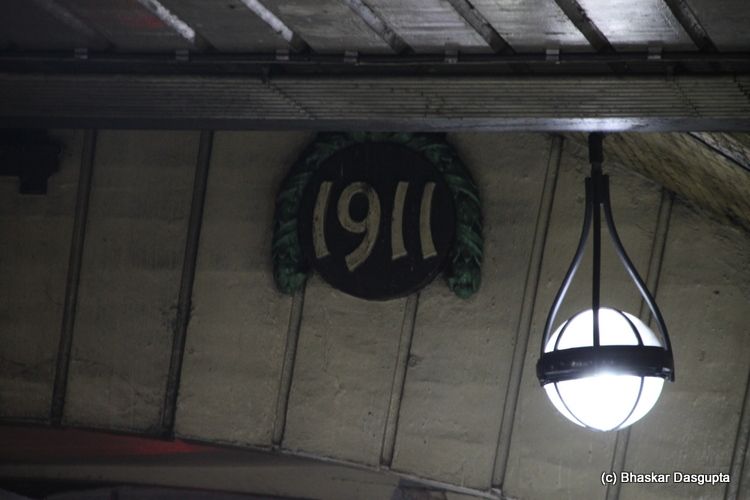 a date plaque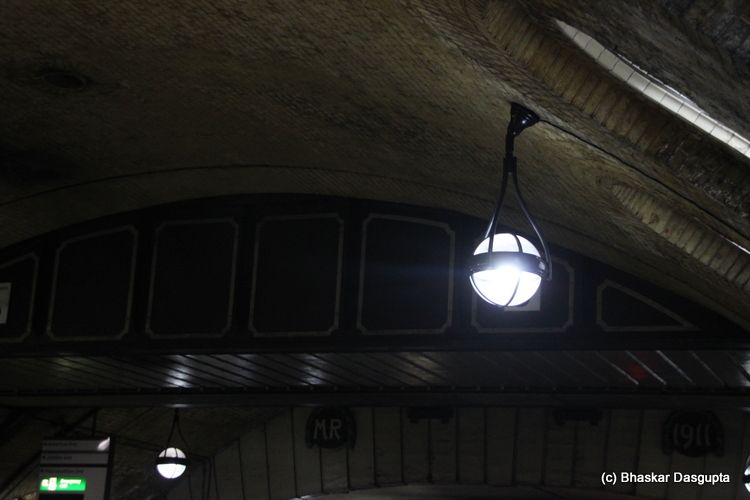 a cross bridge
slightly spooky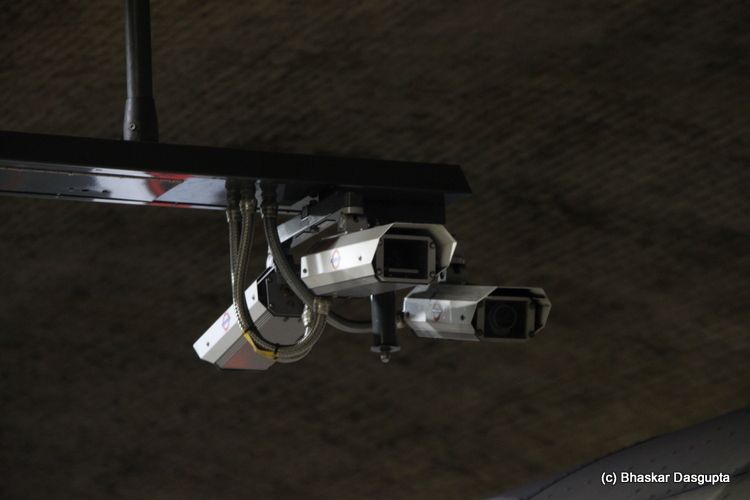 our eyes are on you
a map of the platform
Faces of London
Waiting
Nice ponytail
Eating breakfast.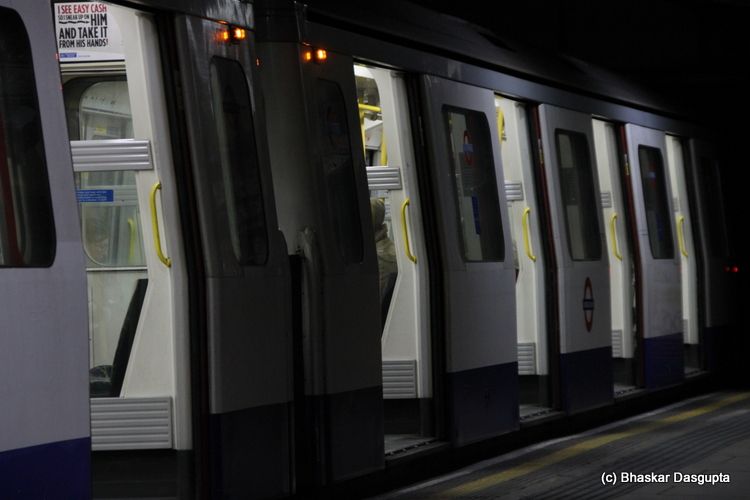 Waiting for passengers
Waiting for trains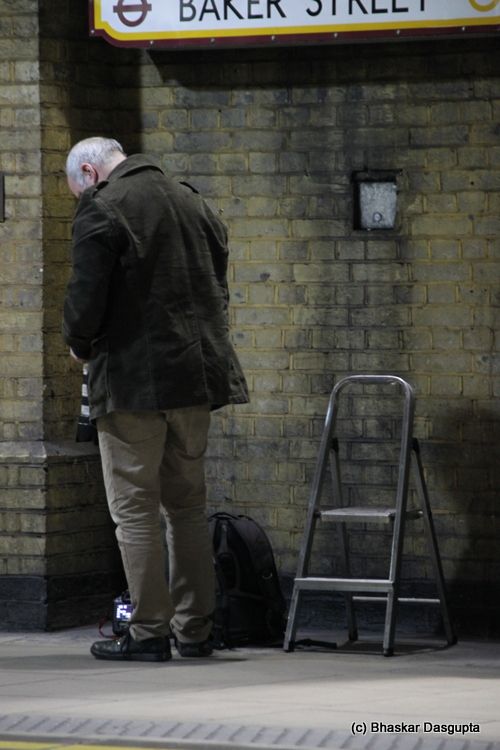 More trainspotters, with a little step ladder, man, he is prepared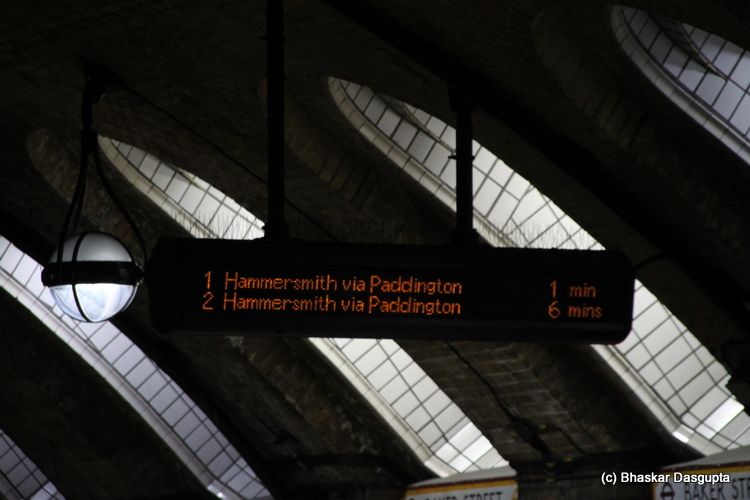 Come on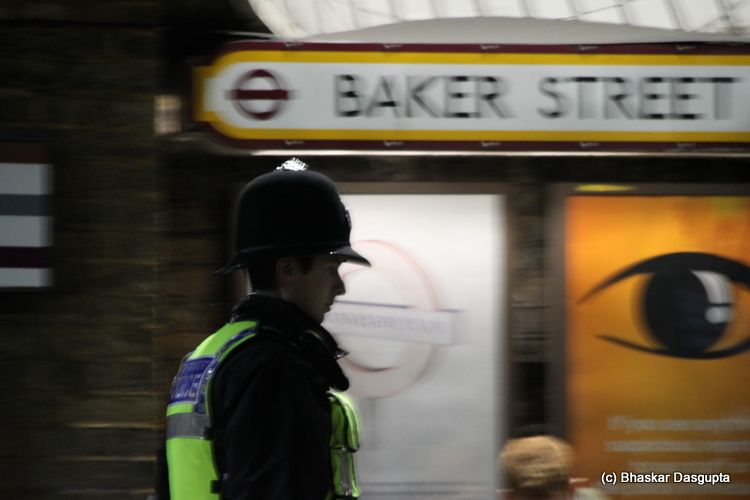 Police at the ready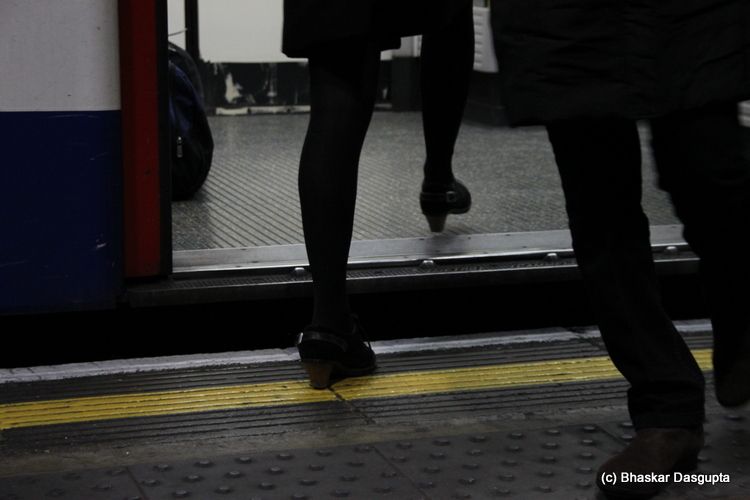 stepping on board
now the announcement happens that the train is going to come
crowd of people doing train spotting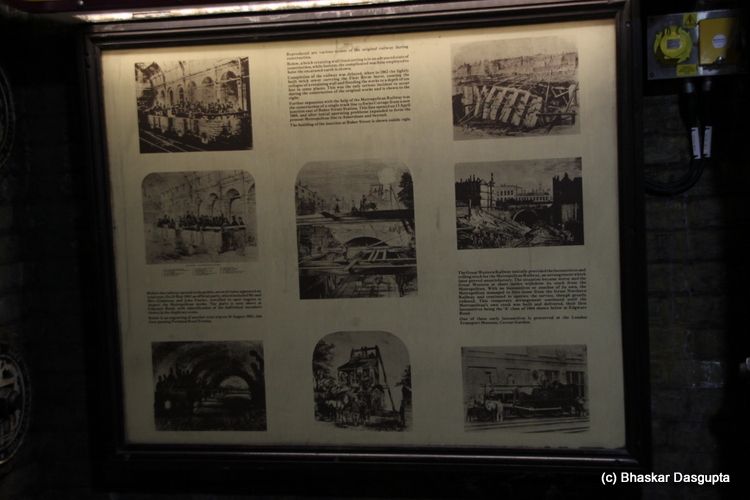 there are quite a lot of little posters showing the history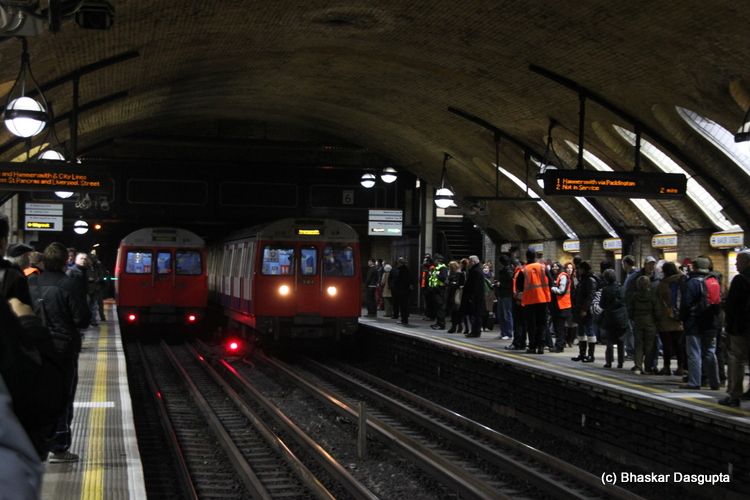 Coming and going
here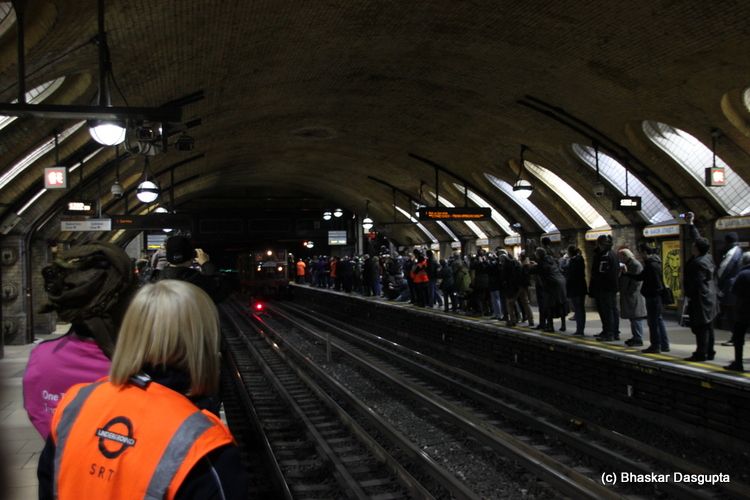 there it is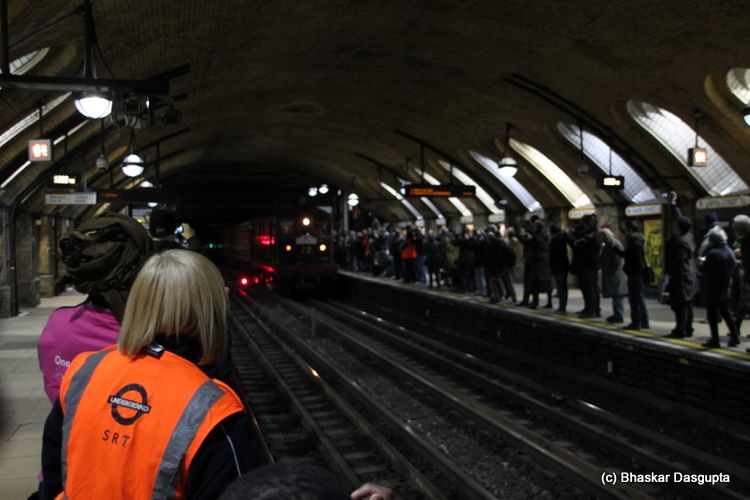 slowing down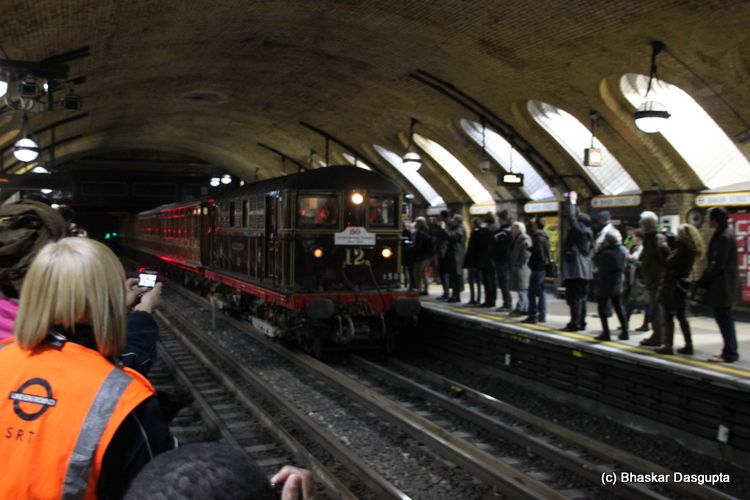 Here's the train
Number 12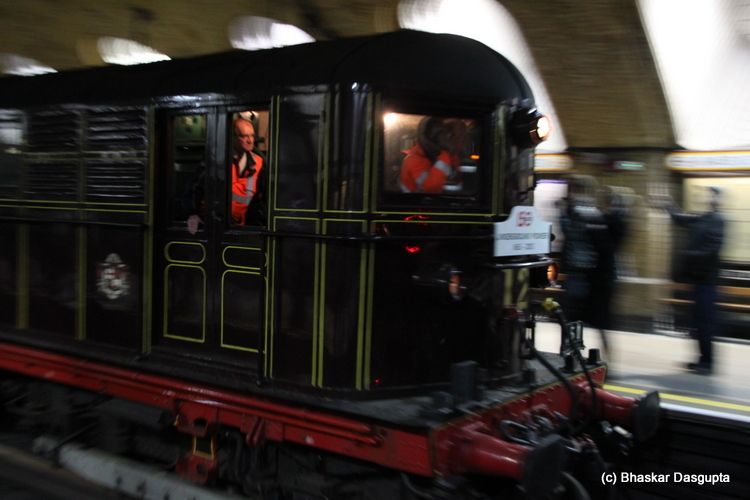 loads of people crammed in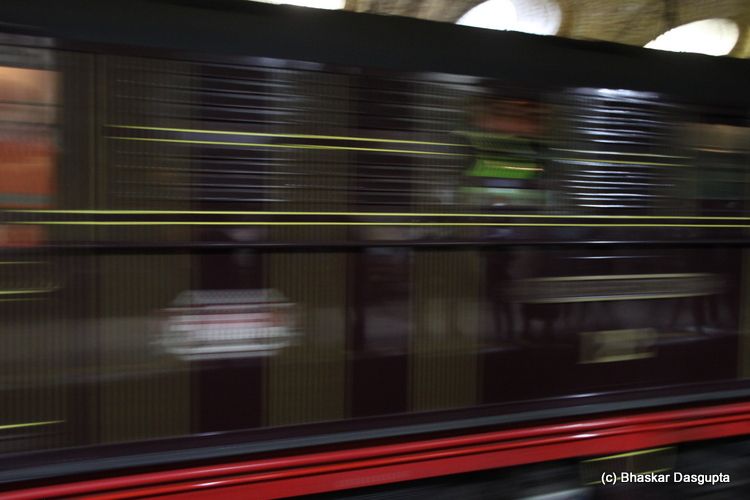 zipping through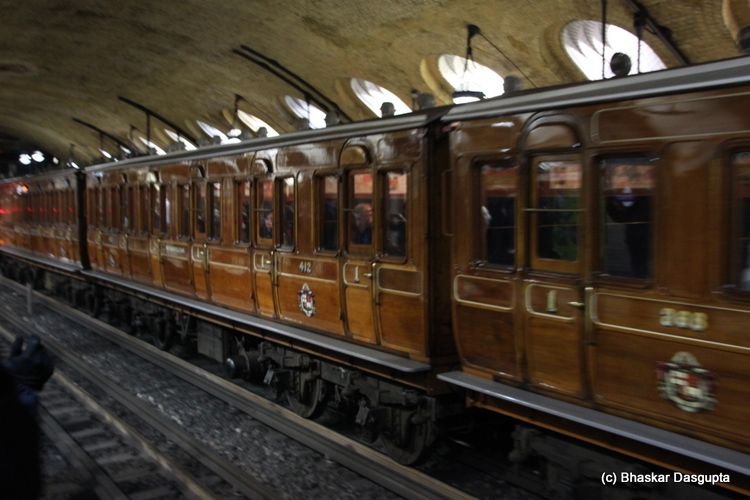 old old wooden carriages
they were amazingly priced, about 100 quid or so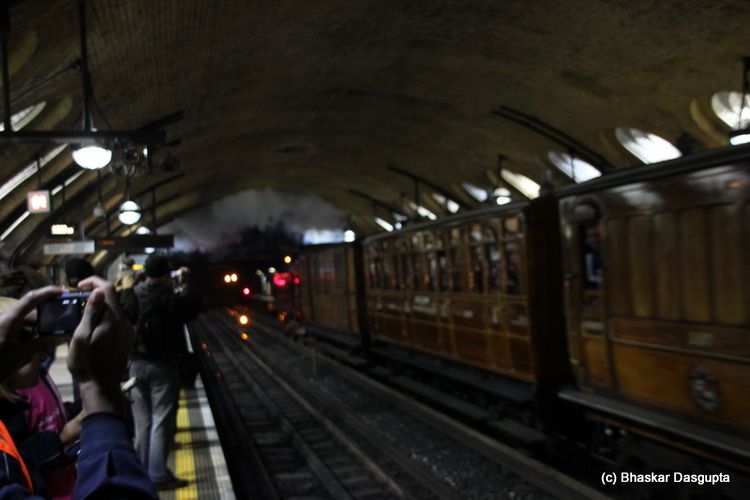 and the clouds of steam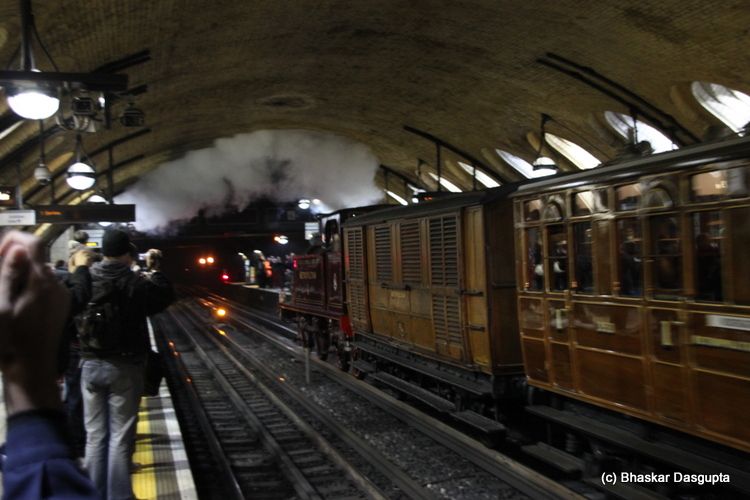 see? completely covering the roof, lovely smell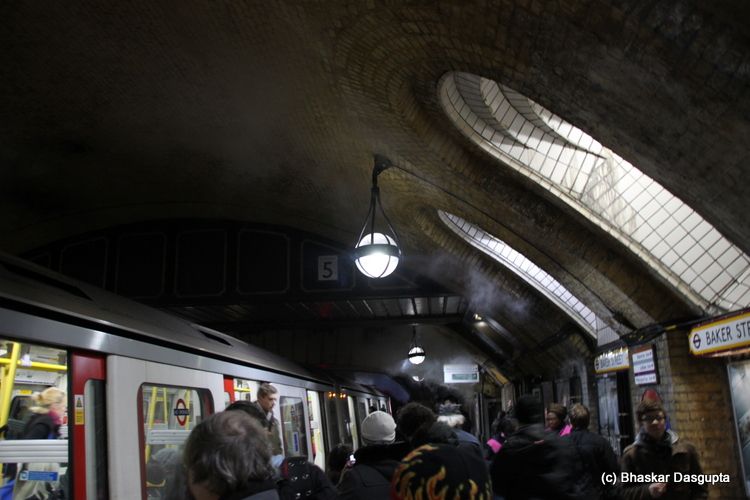 and then this stupid tube train came along blocking my view, dammit, I should have been on the other platform…but then I wouldnt have gotten a wider view..sighs, next time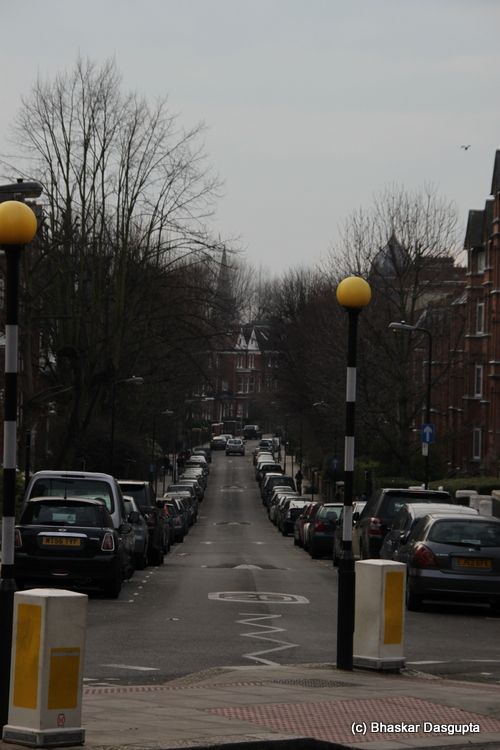 came out of the platform for a cuppa tea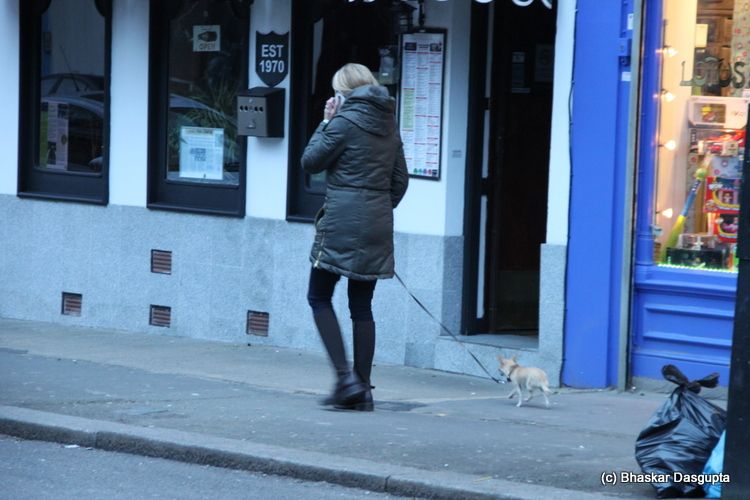 that is a crime against doghood. Can you imagine a toy dog of that size? bah!