I dropped off Diya at a birthday party and then wandered over to the side. I knew I had seen a cemetery around here on google maps, and I did find it
It is a rectangular plot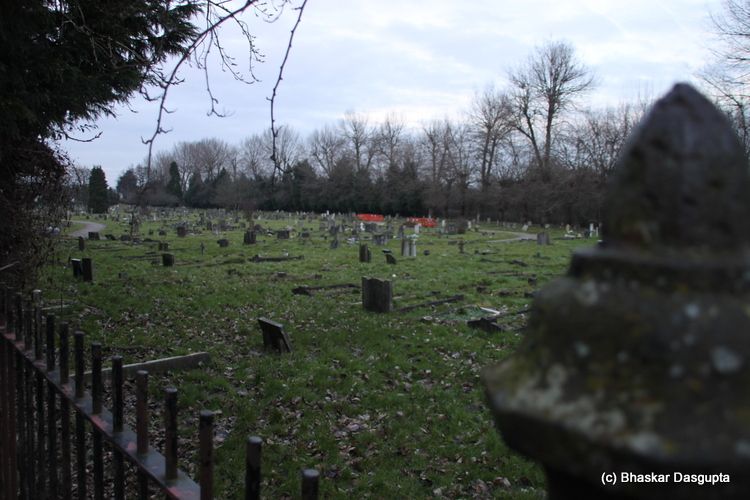 in a strange way, it looks devastated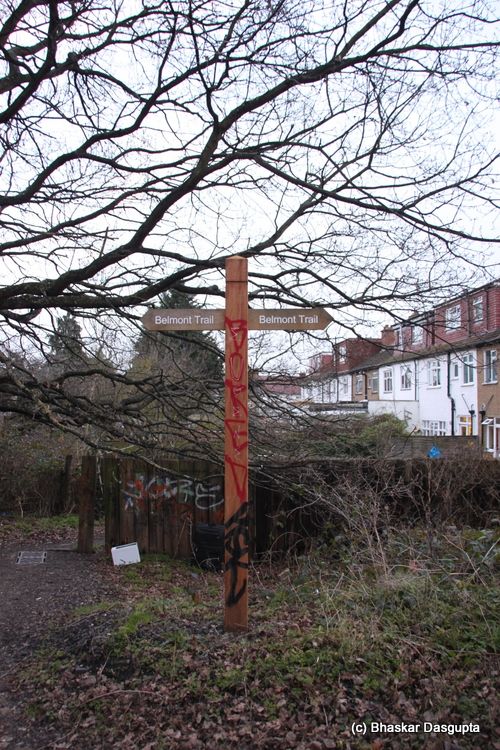 so i walk around the plot to find a place to get in and come across this signpost which has been vandalised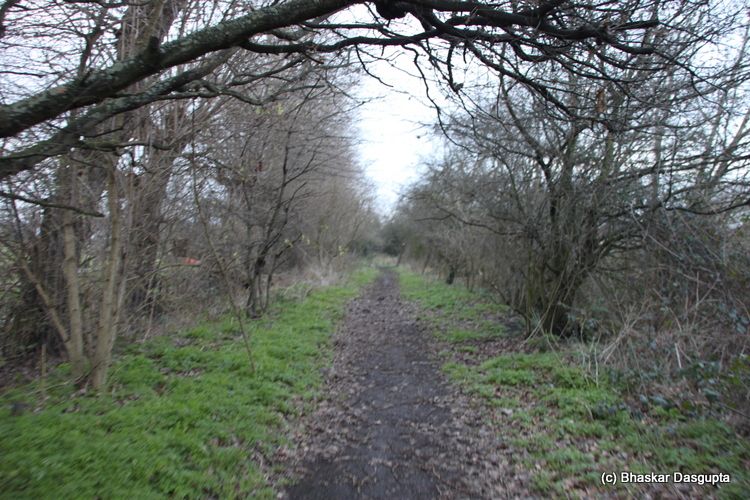 walking up the path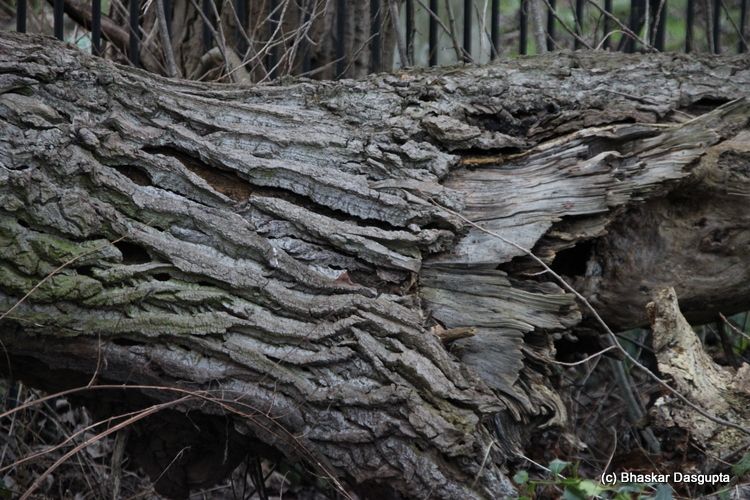 I spot a little tree trunk which was on the side of the path
very interesting holes, one of a woodpecker and another of wood boring worms
the patterns are amazing, and a dried out leaf..
it almost looks like a close up of elephant skin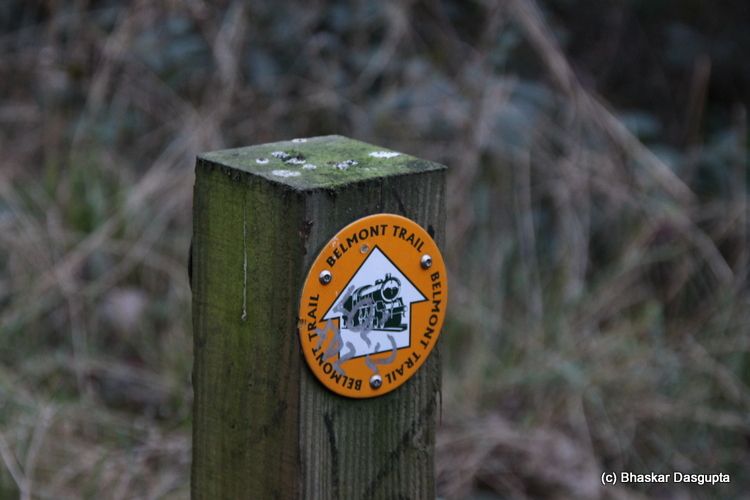 carry on macduff, no faffing around.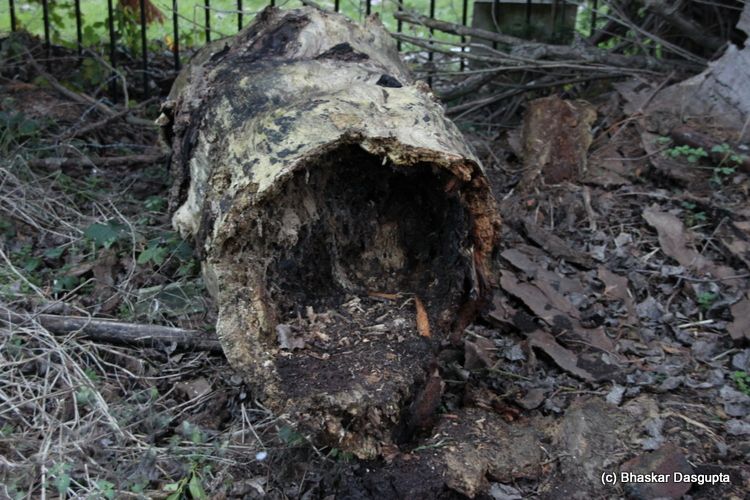 another fallen trunk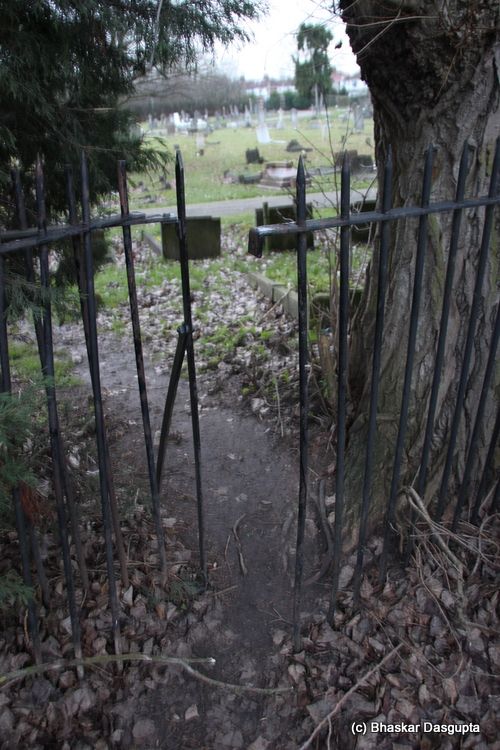 ah! a gap in the fence,,but that may be a bit challenging to pop in with my corpulent self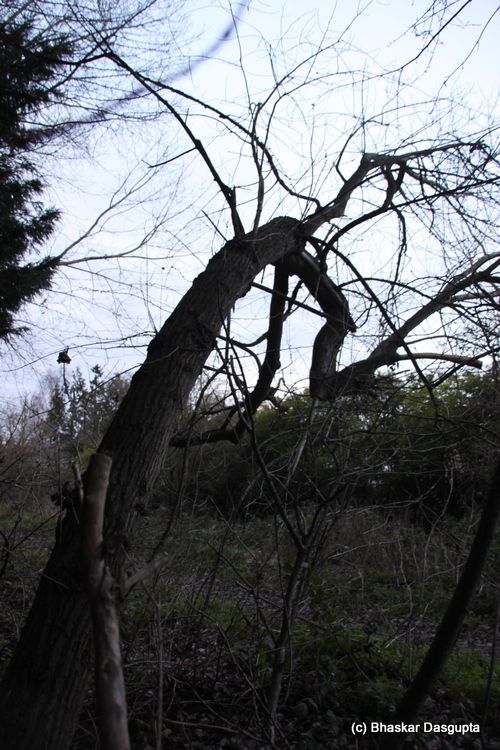 looking up and seeing a curved branch
can you see rivulets of bark?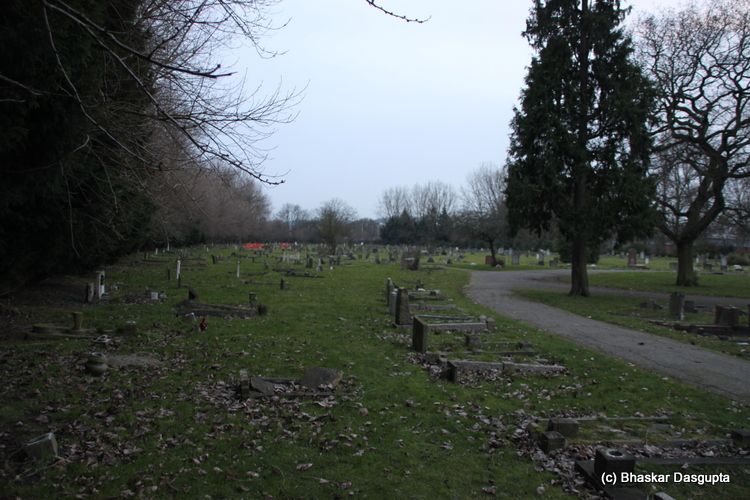 I come into the cemetery proper..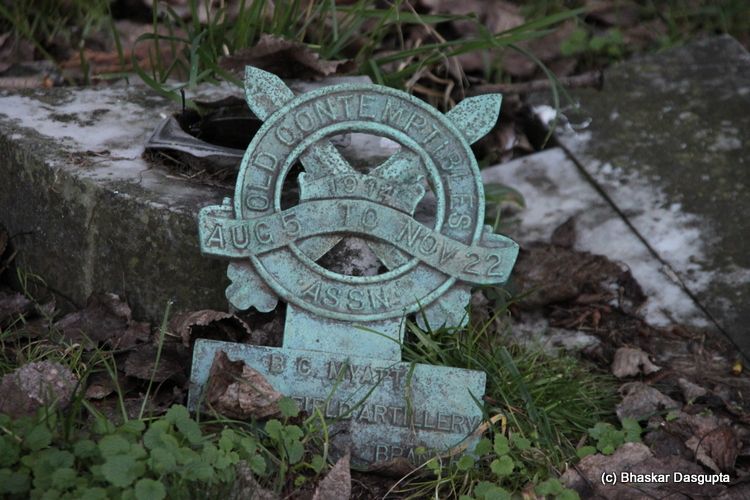 Old contemptibles Association. Fascinating story behind this.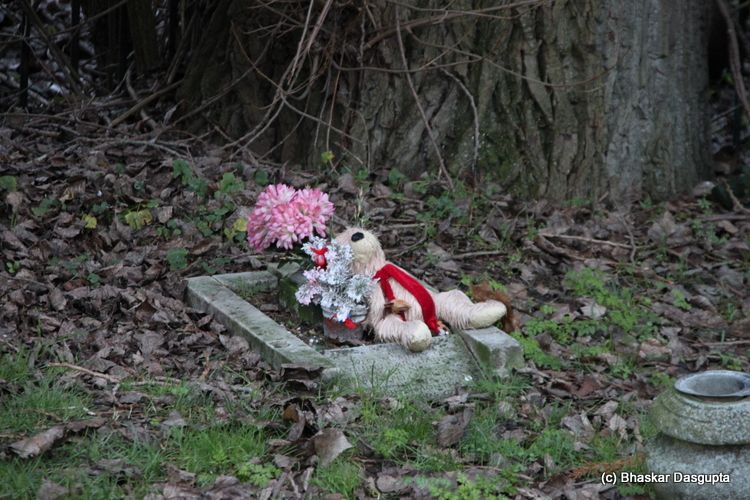 now that is so sad…
An old gravestone of Martin something. Aged 15 years. He was killed by a bomb in 1945..what a little tragic story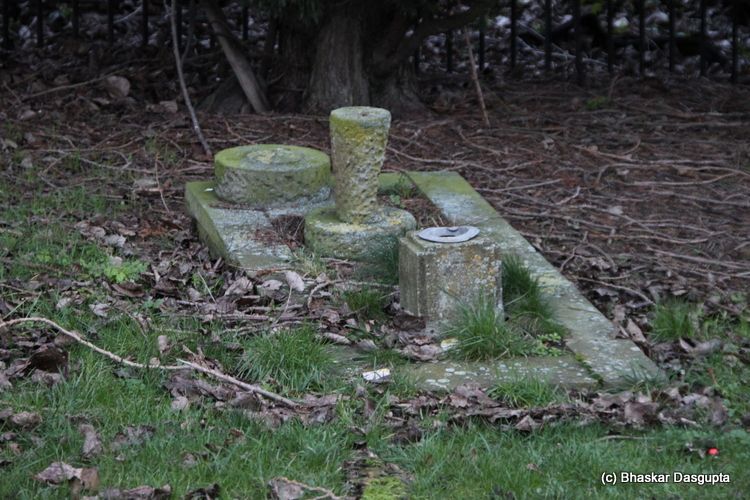 I wonder what this is
Somebody has left a little tinsel Christmas tree. A tiny offering of love and remembrance.
This cemetery has quite a lot of war graves, all of them dating back to WW2. Artillery, Royal Ordinance, some sailors..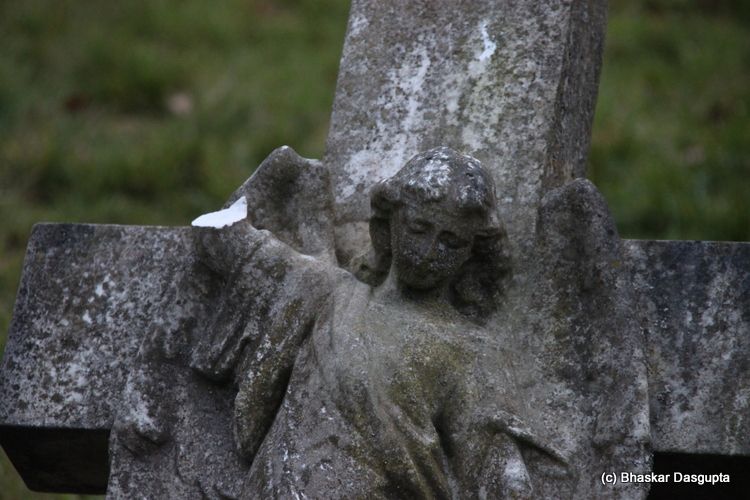 Some vandalism has happened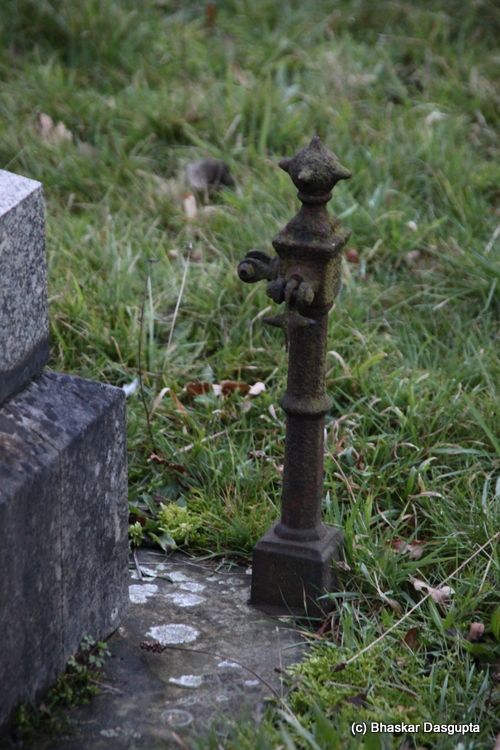 Previously you had some rather interesting grave decorations with these corner posts and chains.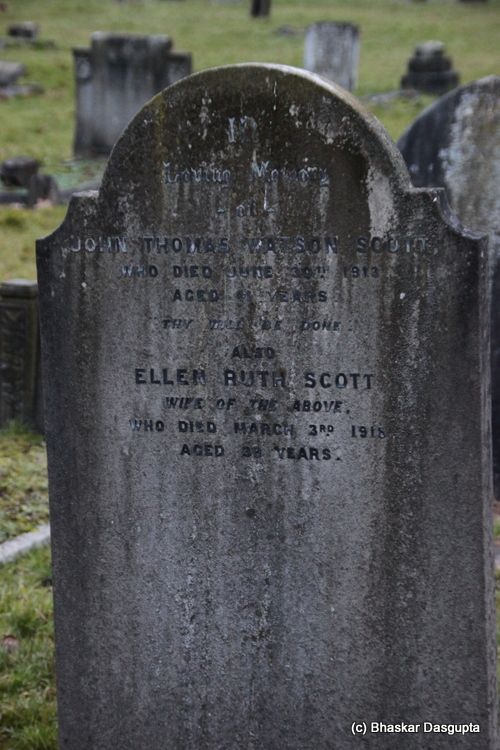 A couple buried in 1913 and 1918. Almost 100 years back. Together again for a long time..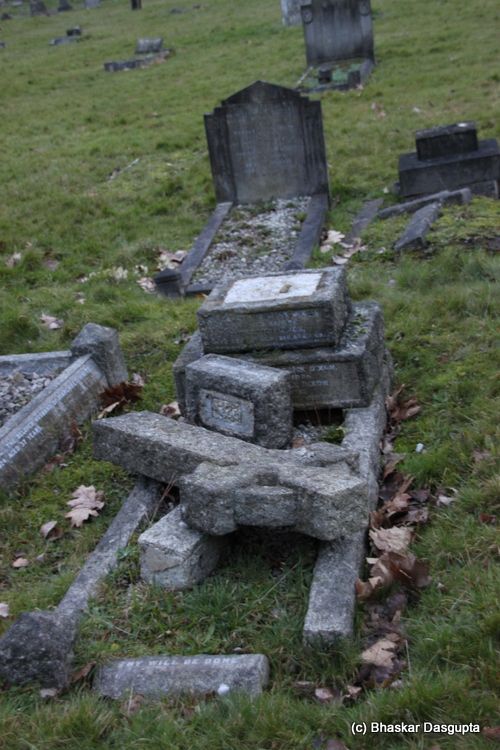 And another vandalised grave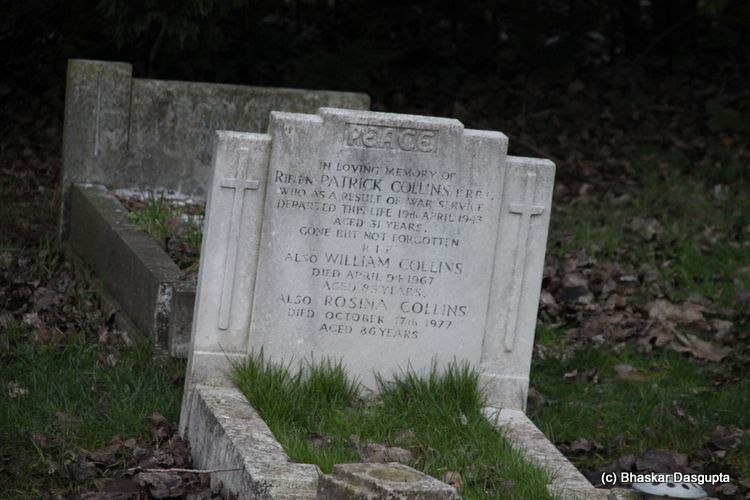 Another casualty of the war
More war graves…looks like there were quite a lot of people from around here who served in the WW2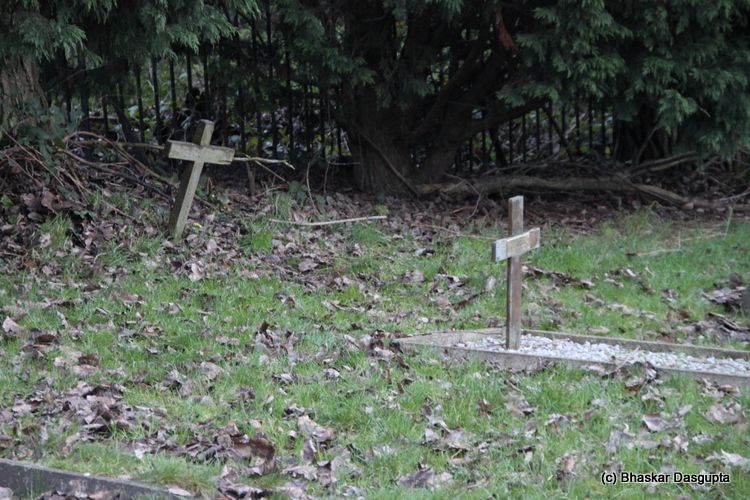 Some simple graves with wooden crosses
More vandalised graves. Bastards!
More graves of soldiers
Some sorry looking plastic flowers..
Celtic Crosses
More war graves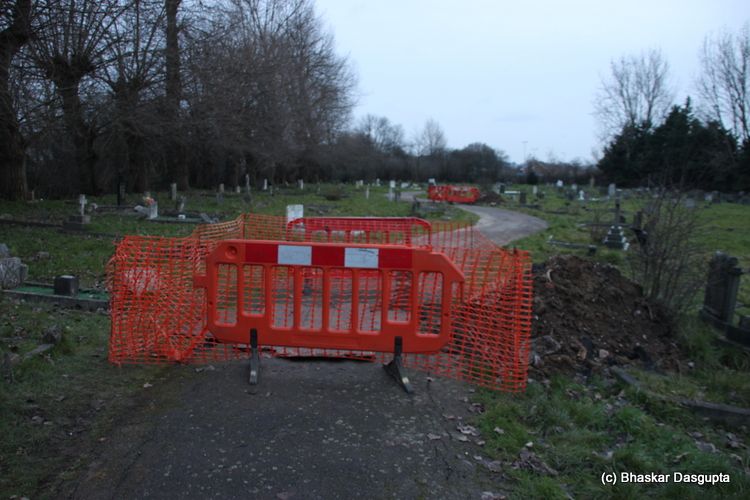 Some repairs to the path and drainage happening. the orange colour is so eye catching
an ancient ancient grave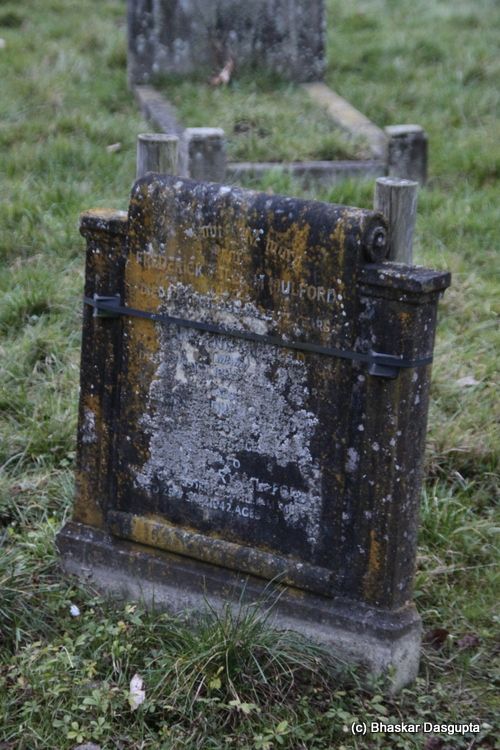 repairing a gravestone…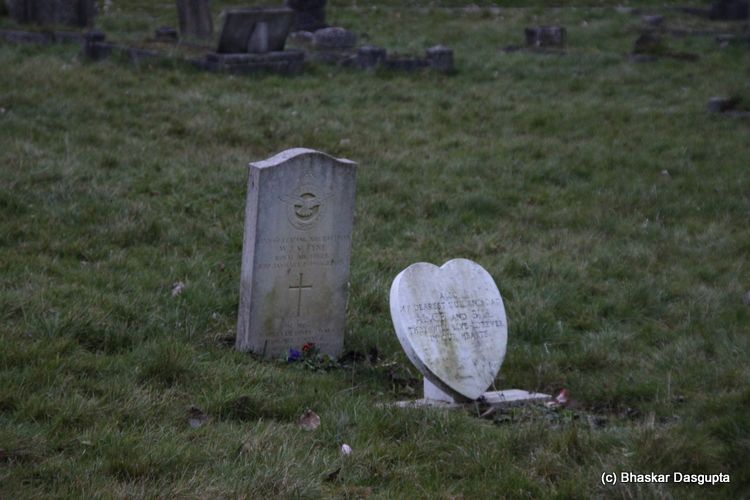 sweet
A book lover?
sighs. mindless vandalism
lovely sculpture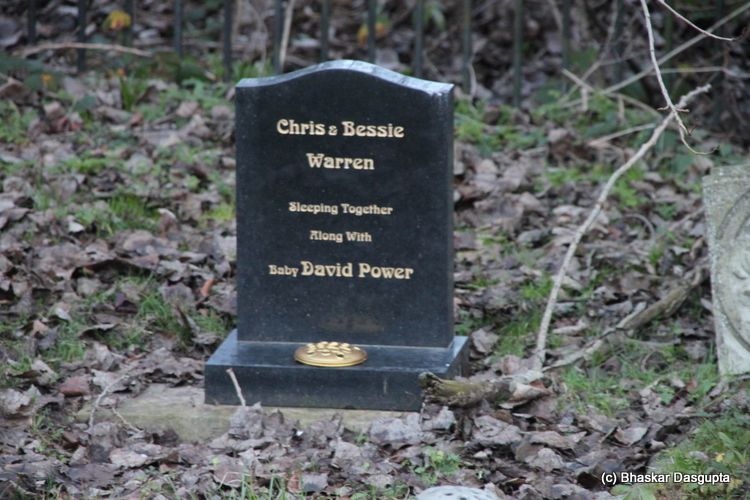 a family together…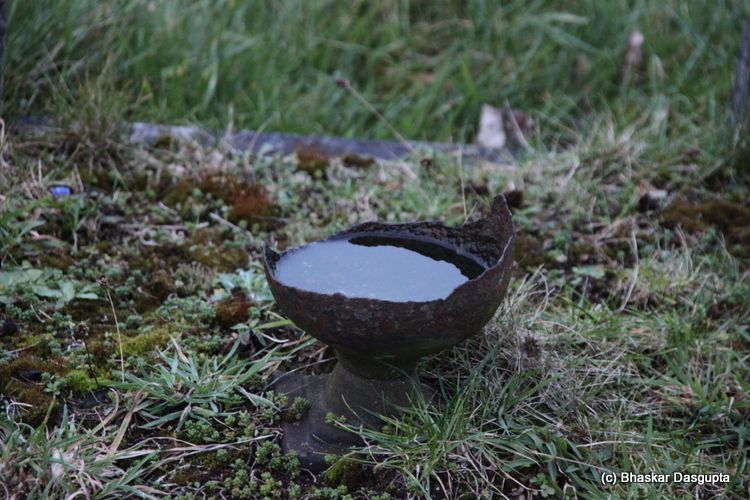 A grave ornament which has collected water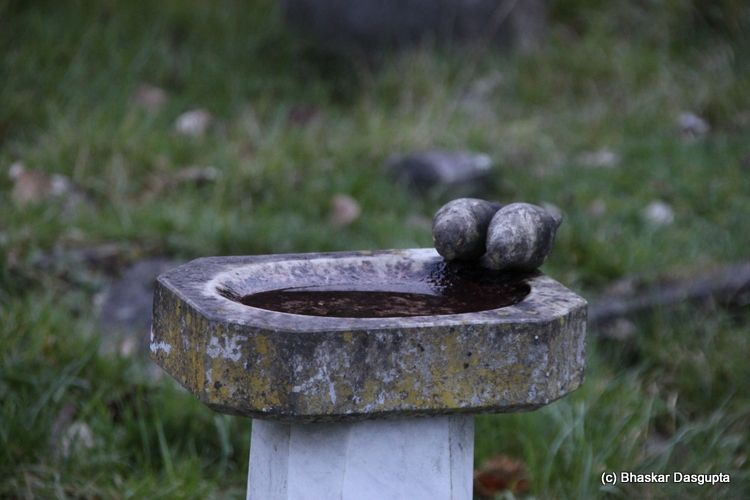 another one which has two stone doves on top.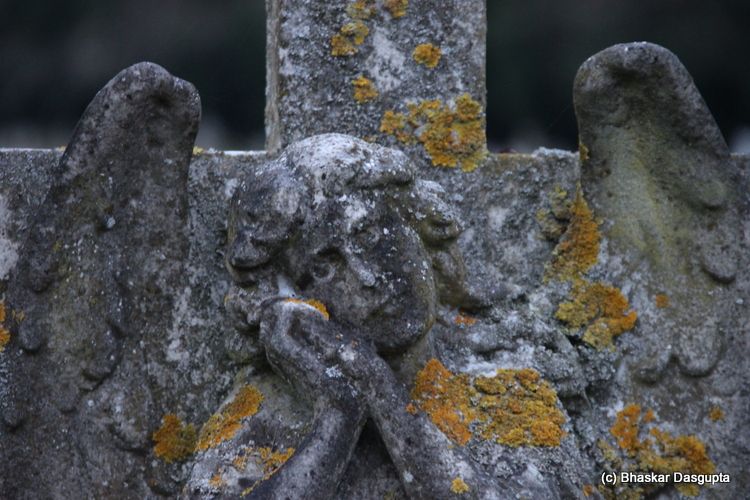 Mossy Angel
I am now walking around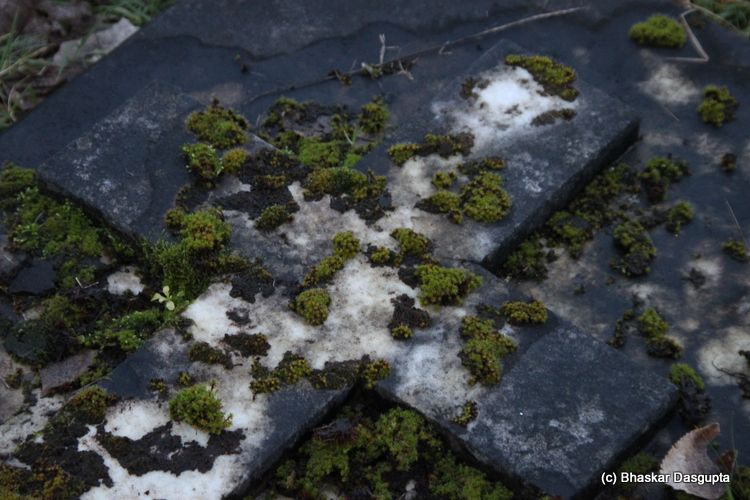 more moss on the stones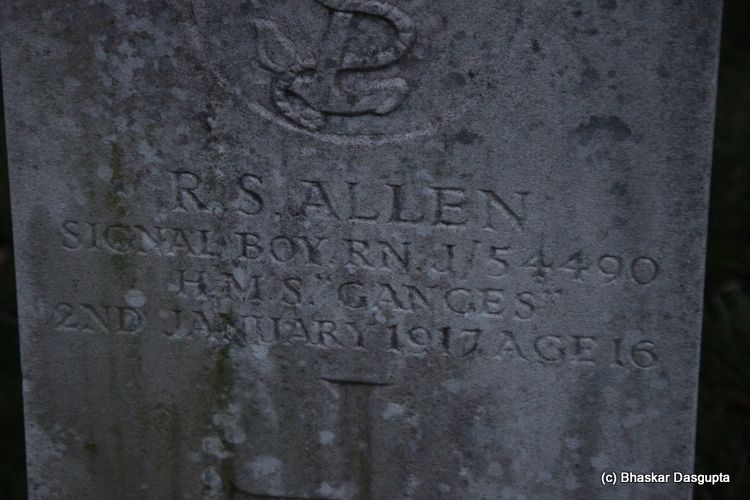 A ""White Man? curious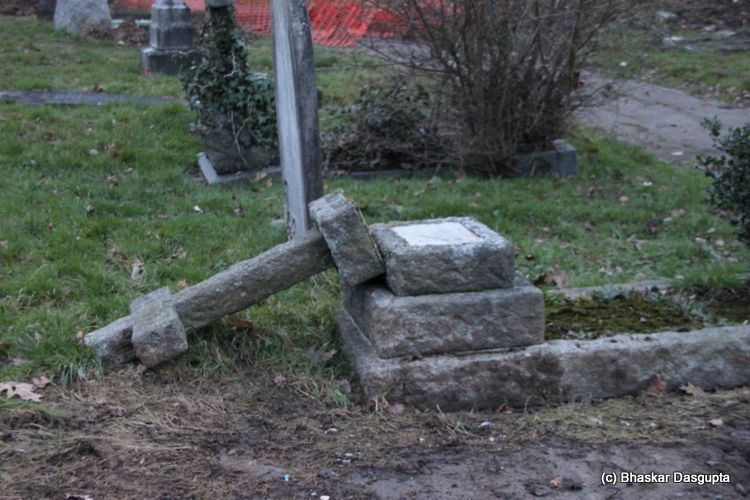 another toppled cross
total vandalism. Bastards indeed. Mindless hooliganism
A lovely little angel
More soldiers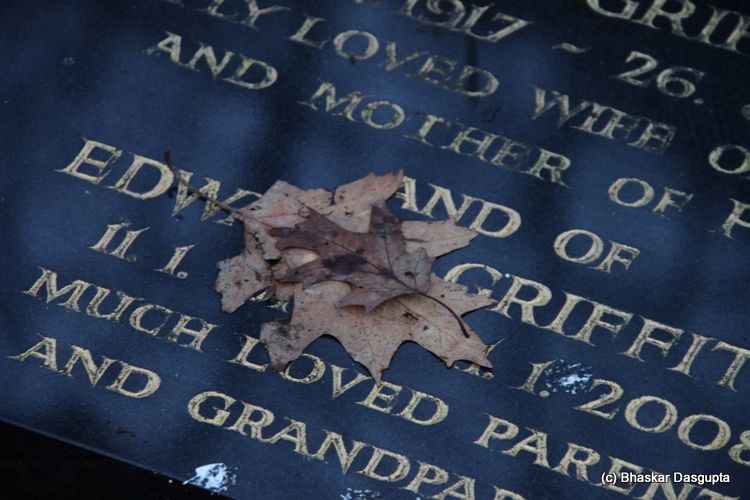 Leaves…
A little gate. Eh?
Then a collective grave of what looks like a nunnery..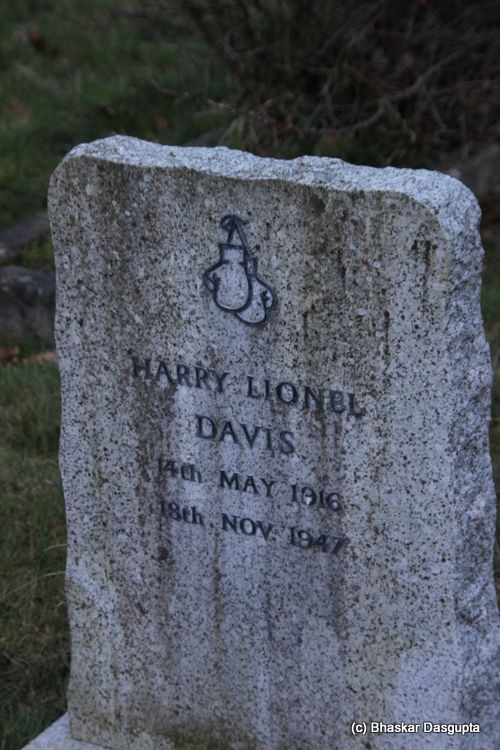 A boxer?
A headless statue..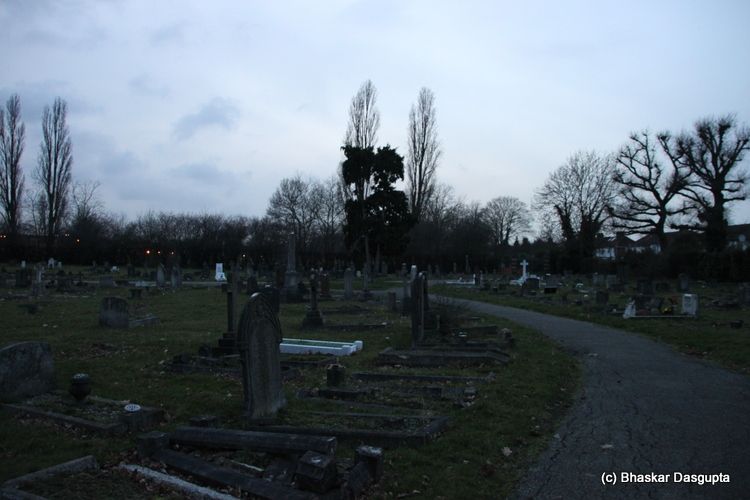 It is starting to get quite dark..
More graves of brave soldiers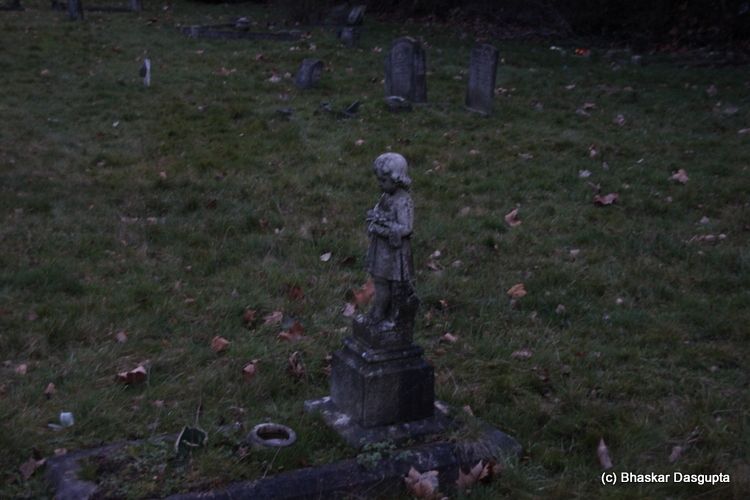 A tiny angel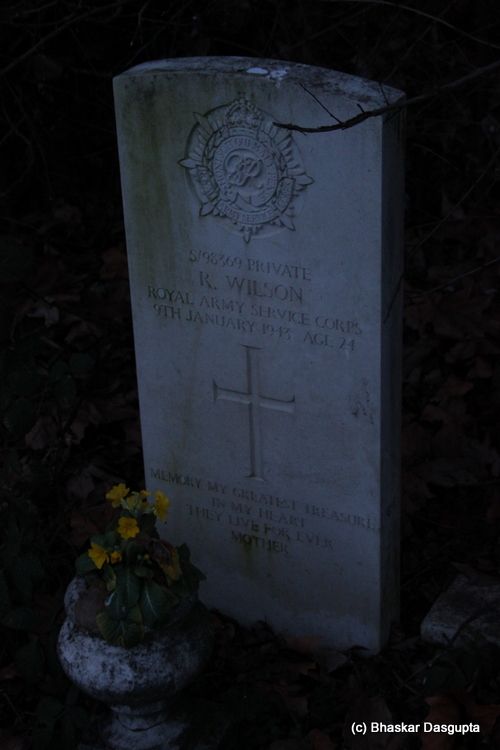 So many young men…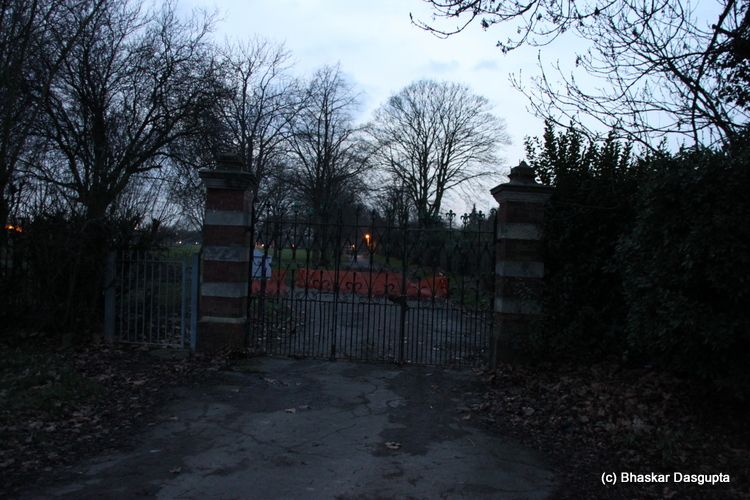 So this is the main gate, which is now closed. Dammit.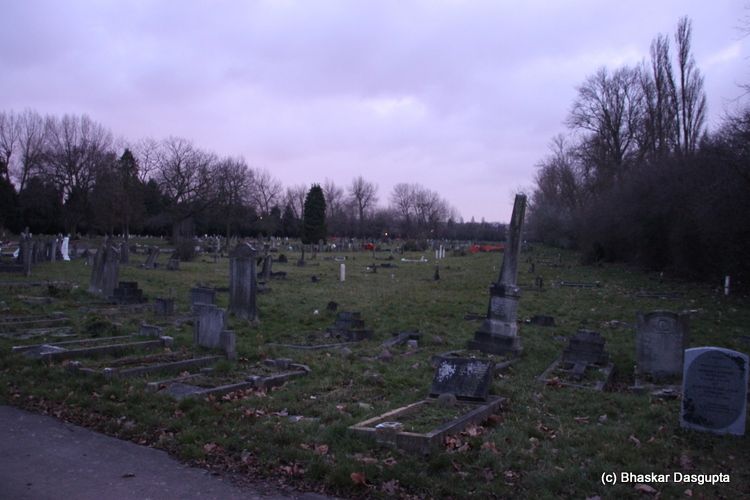 I walk back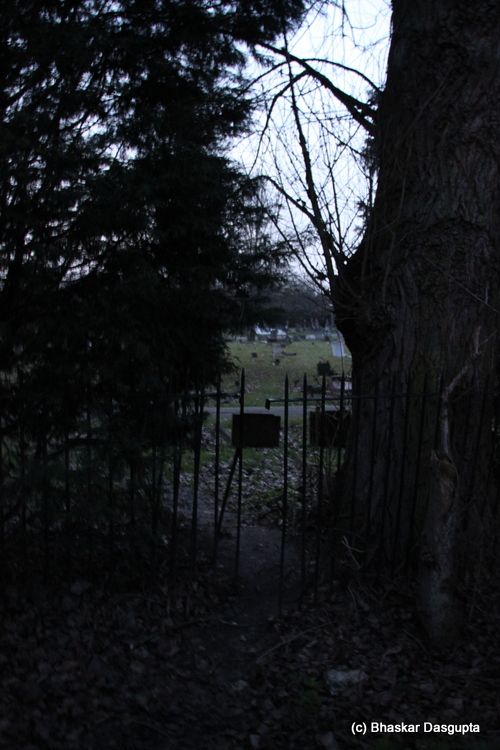 And then reach the gap in the fence and slip out.
And then finish my little walk about in the cemetery with this rather scary tree.