It was a snow day in January 2013.
I decided to pop out to throw the garbage out and decided to go barefoot. BAD MISTAKE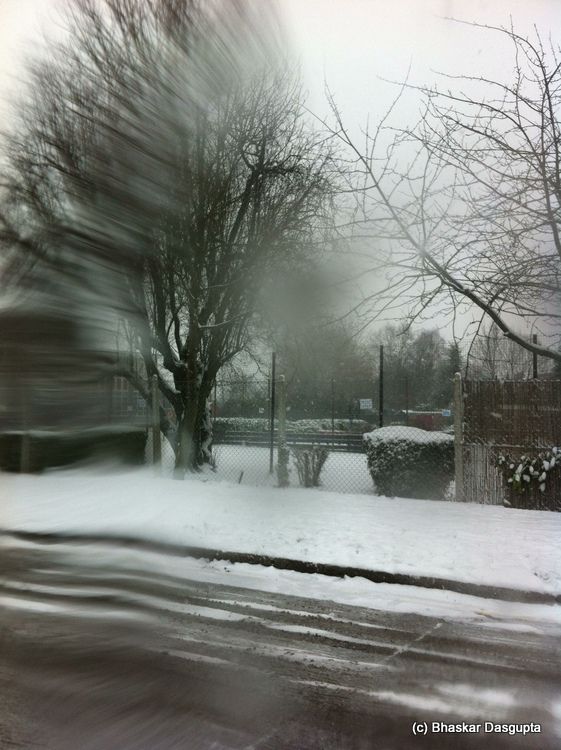 Snow on the lens
Awwww, a snowy heart
A house topped with snow?
Lilies starting to come up
A gnome with a blanket of snow
Curves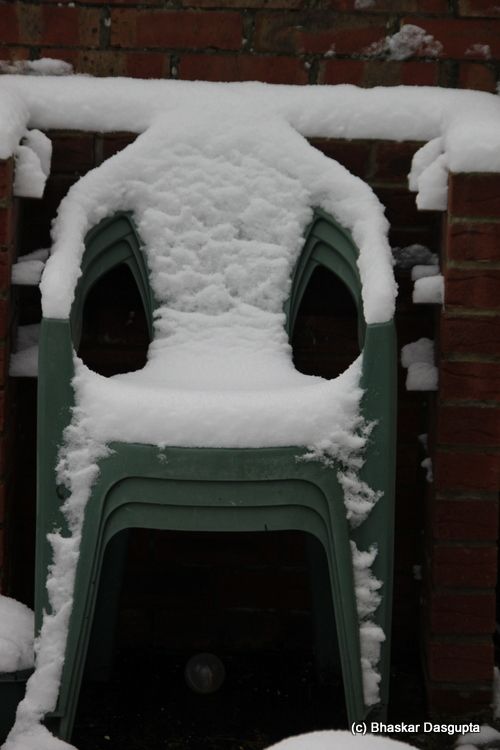 Does this look like a face? I think it does
Definitely looks like a face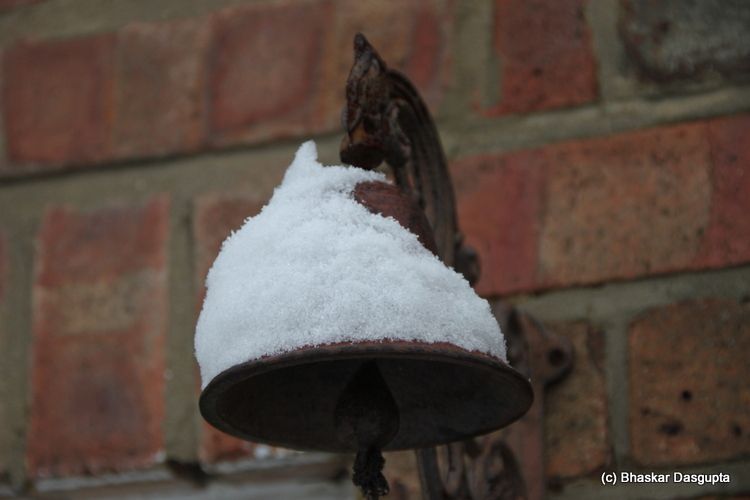 Even the bells are cold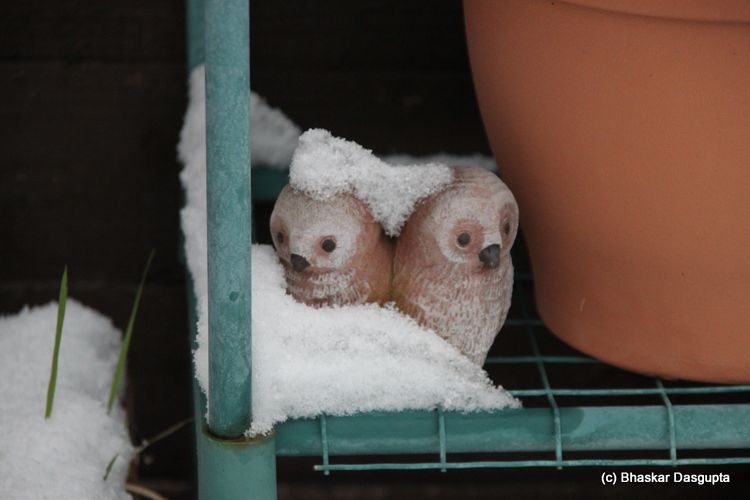 The birds are cold
Snow nestled in the leaves
Piles of snow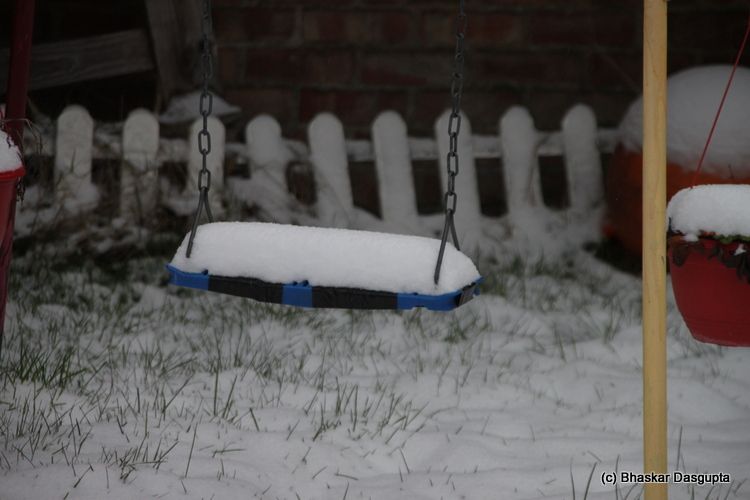 I wouldnt sit there
rows of snow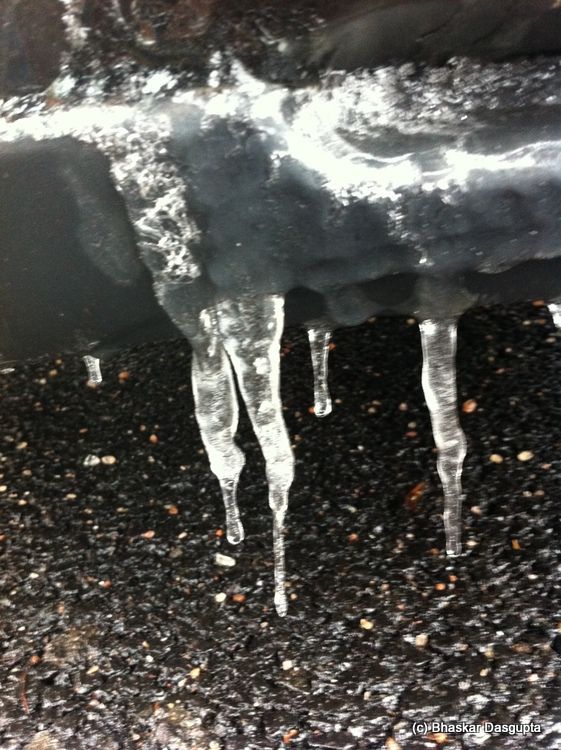 Icicles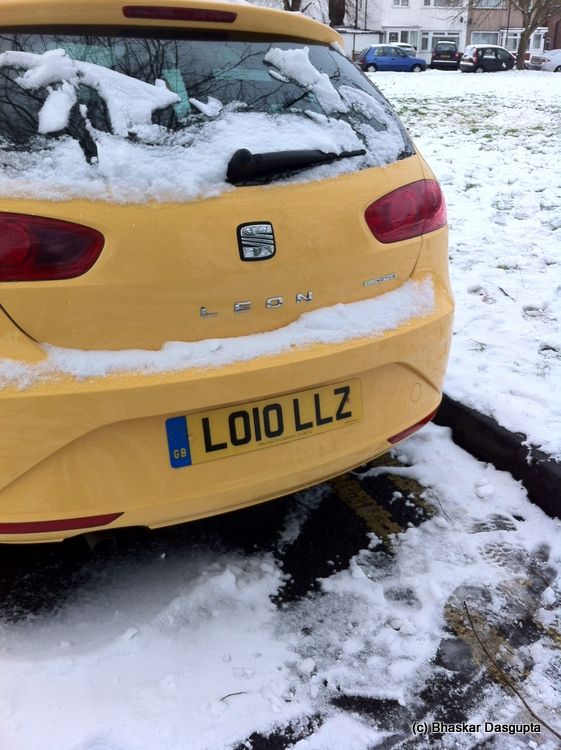 lolz
Snow patterns on the front courtyard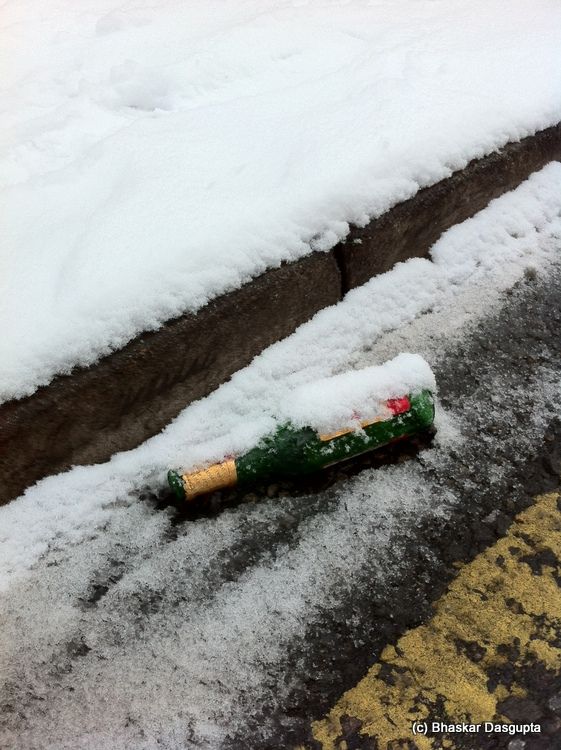 Cold beer anybody?
We went out in the snow :)