We went to lunch at Clarks Awadh, a great hotel in Lucknow (as it happens, one of my wedding receptions was held there!). The restaurant is called as Falaknuma and the food was gorgeous. I regret I did not take any photo's of the food, but I did manage to sneak some pictures of the surroundings.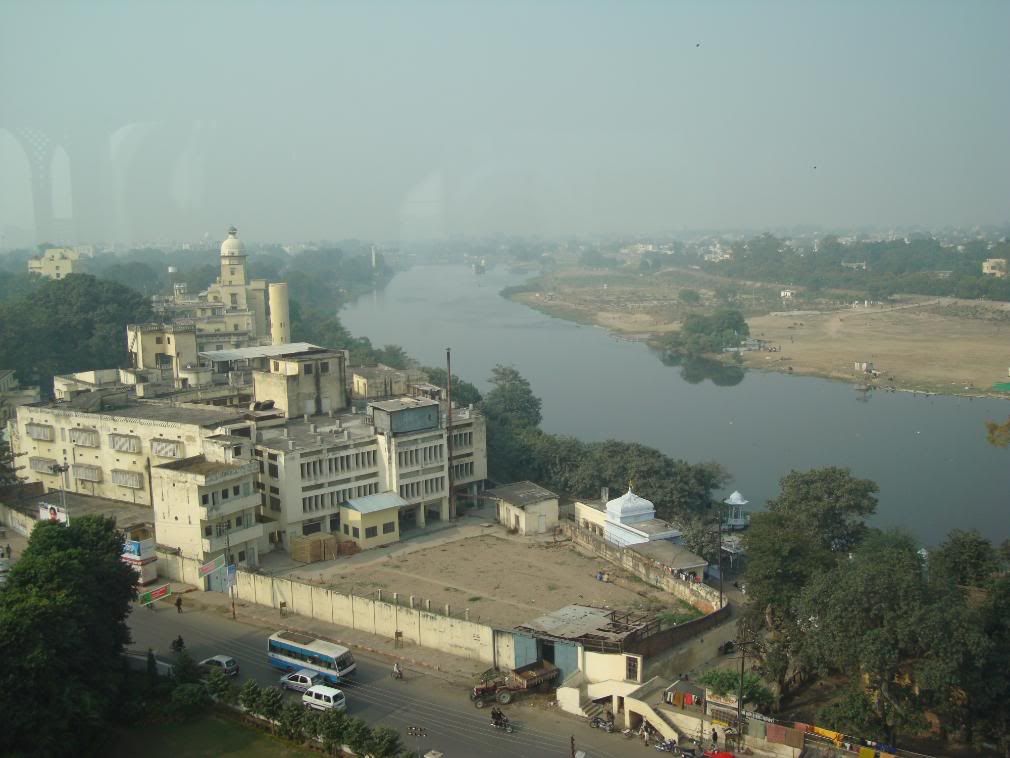 that's the chattar manzil. One of the old palaces
that's the Gomti river bank.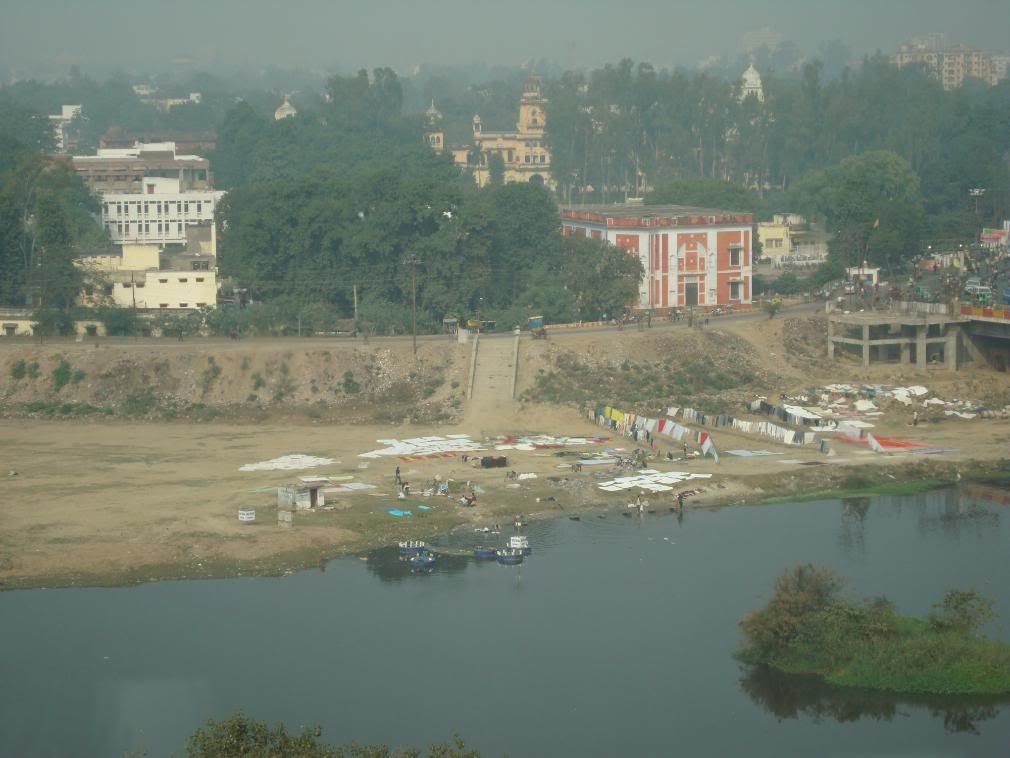 The Dhobhi Ghat.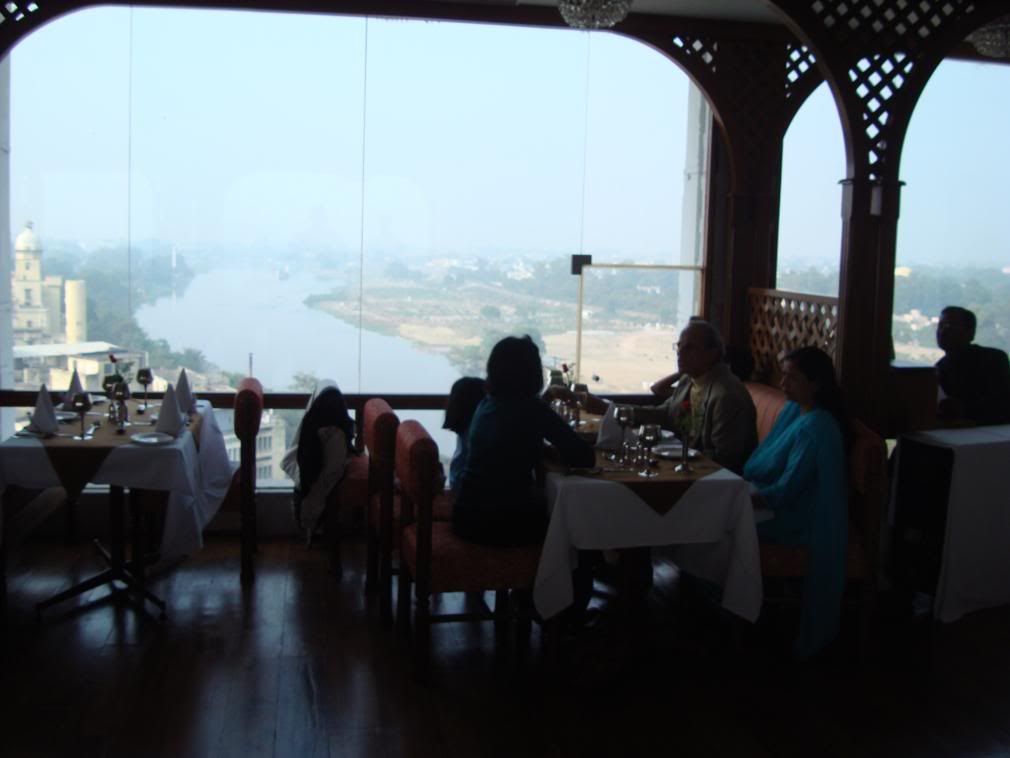 A longer view of the river.
The Lucknow Cricket Ground. And here.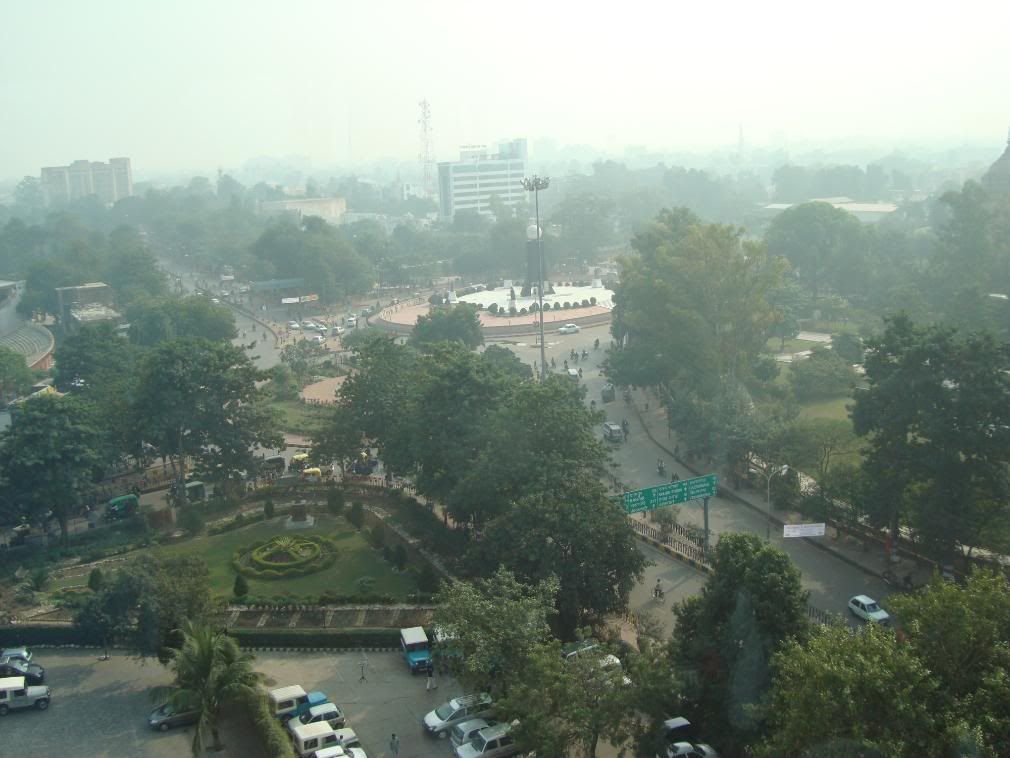 The road to Hazratganj where you can go to do ganjing.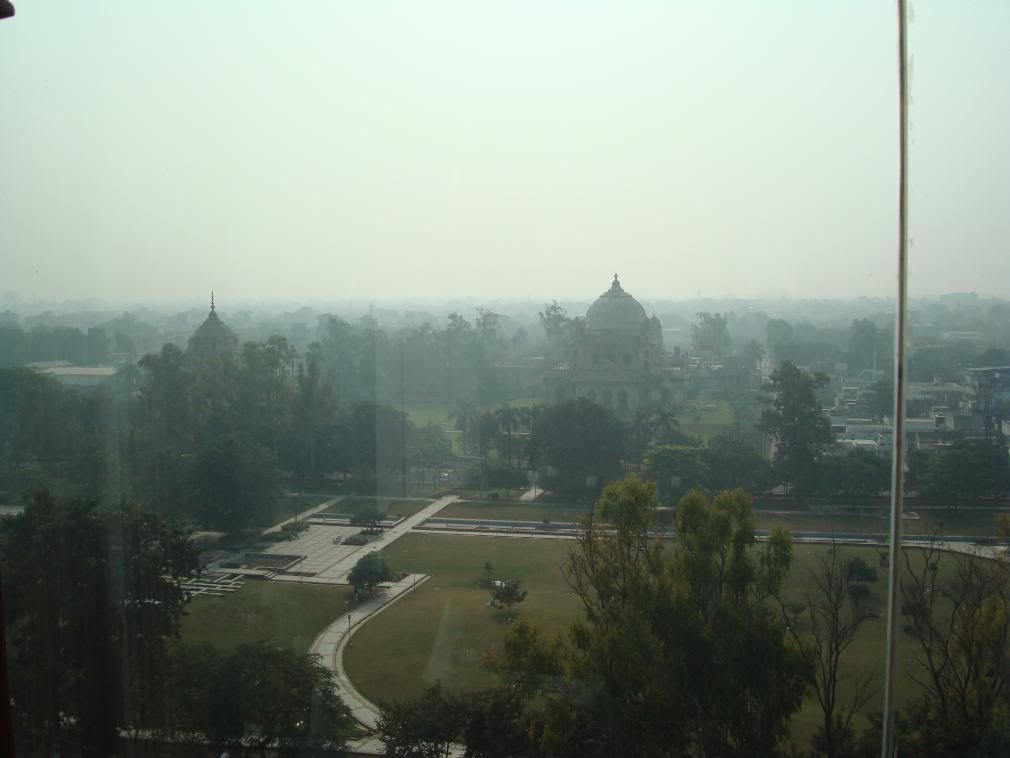 A park with couple of tombs.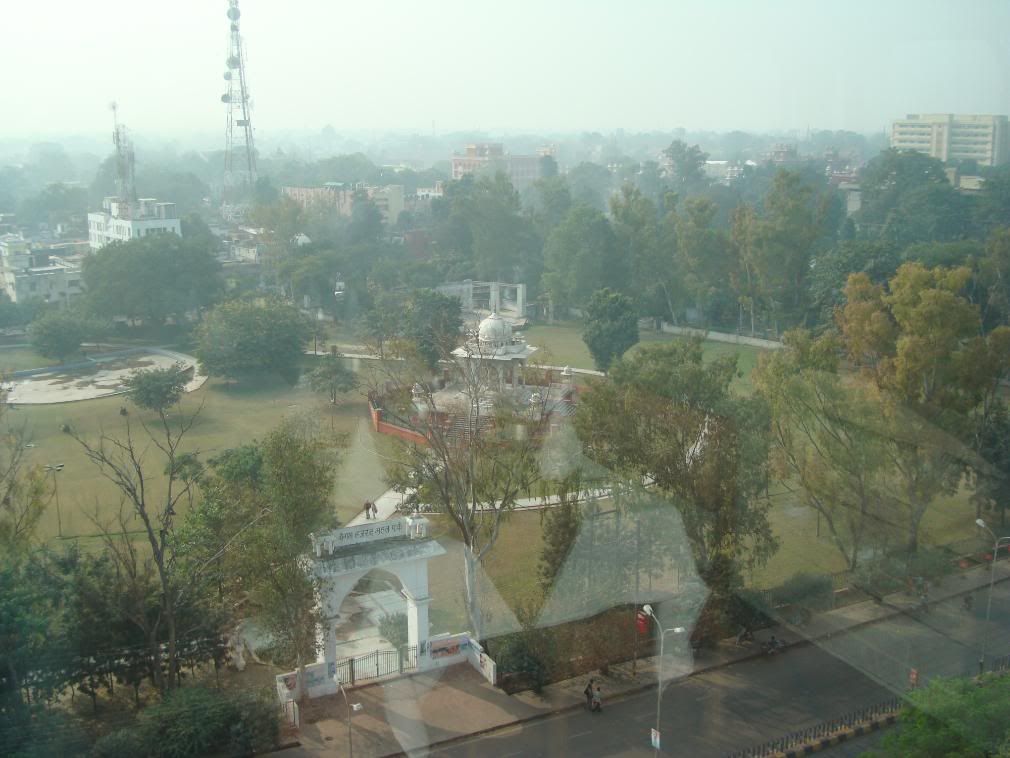 The Victoria Memorial or the Begum Hazrat Mahal Park (a separate photo-essay on this very ironic park!).