My little girl has all grown up now. She is now going to move on from nursery to pre-school and from September onwards, join her first school. So we needed to purchase her first school uniform. It was a strange feeling for me. A small step away from us for her. She is now being told how to dress by somebody else. And it is so regimented now. On the other hand, she is also growing up, becoming a young lady. Has desires and opinions on her clothes. And it was so lovely to see her shopping. not tired at all, having fun and games, dancing around. So here are some photographs of that shopping expedition.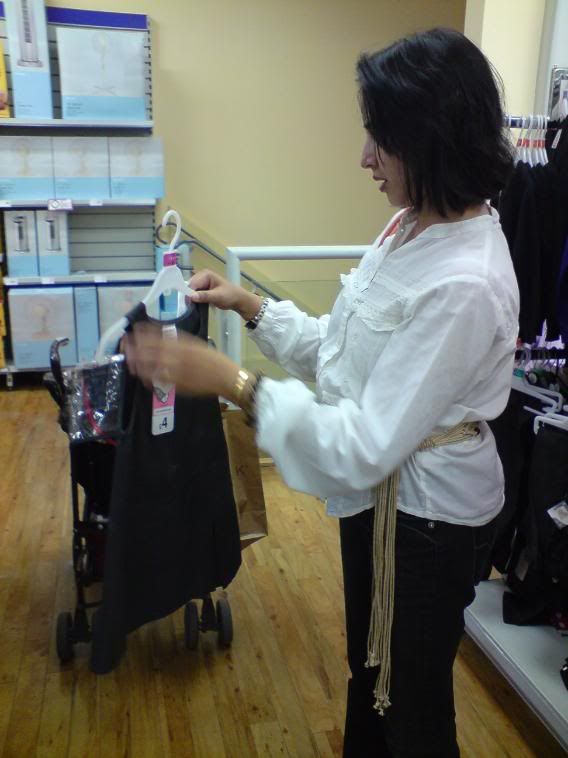 Mum's checking the sizes, Dad's completely useless, his hand to eye to dress size coordination is like a dyspepsia afflicted pig.
i think somebody took the idea of stretching out your hands too literally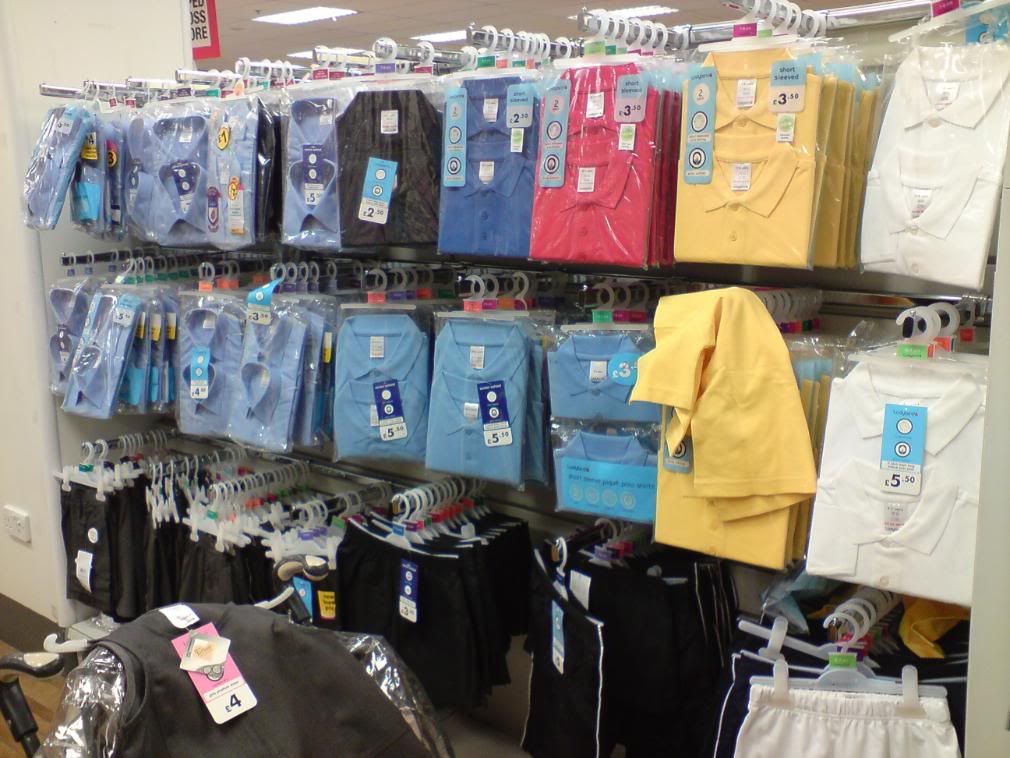 all the T-Shirts for the various schools in the council. So many parents will be out there shopping for their children.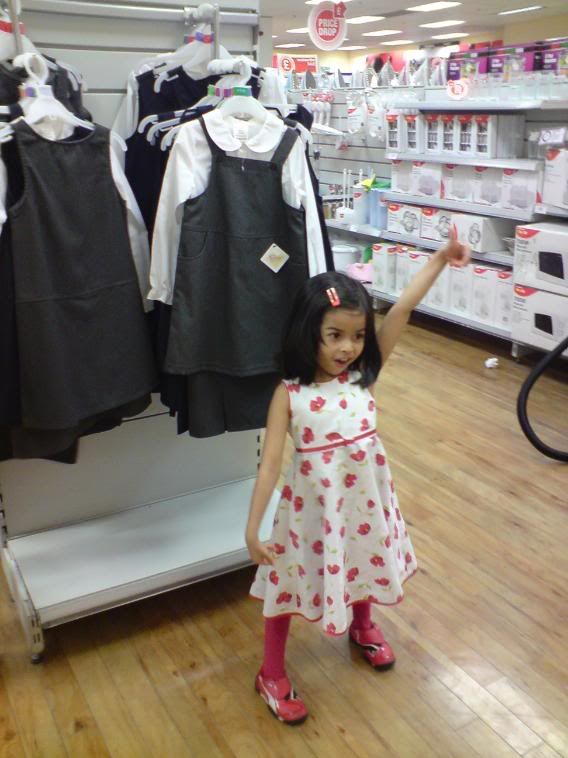 Saturday Day Fever!!!!, I love shopping!!! I can dance all day in shopping malls...
And yet another pose! :)
this chap climbed on my ride! But I was polite and let him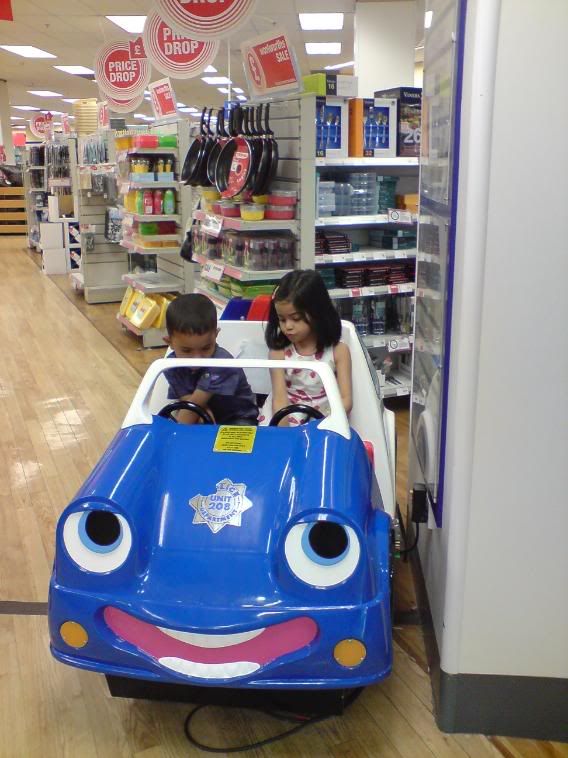 Boys, they know nothing, even of cars. I had to tell him where to push the button so that the horn sounds. Useless boys.
And then he took his hands off the wheel and just pressed the horn button. Typical boy, at least I have my hands on the wheel (look at the wry expression on the young lady)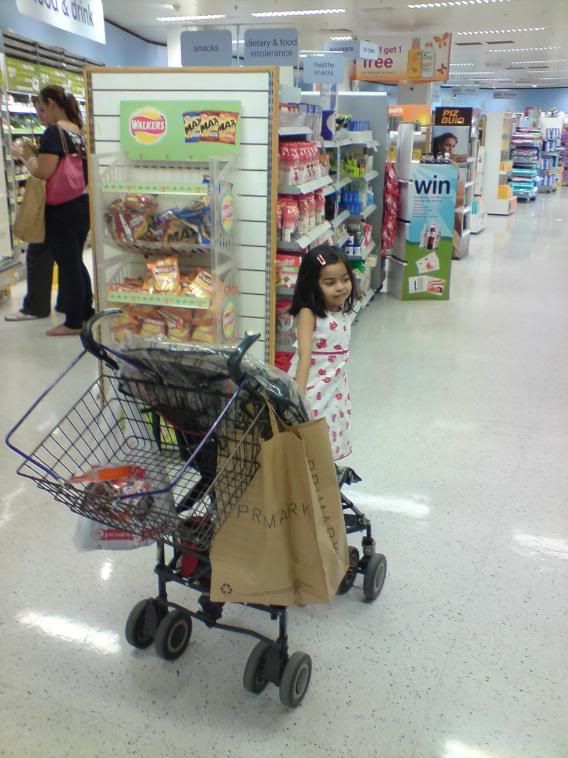 Mum had gone into Boots to check out some stuff, so we were waiting around for her. And then Baba turned around and I had vanished.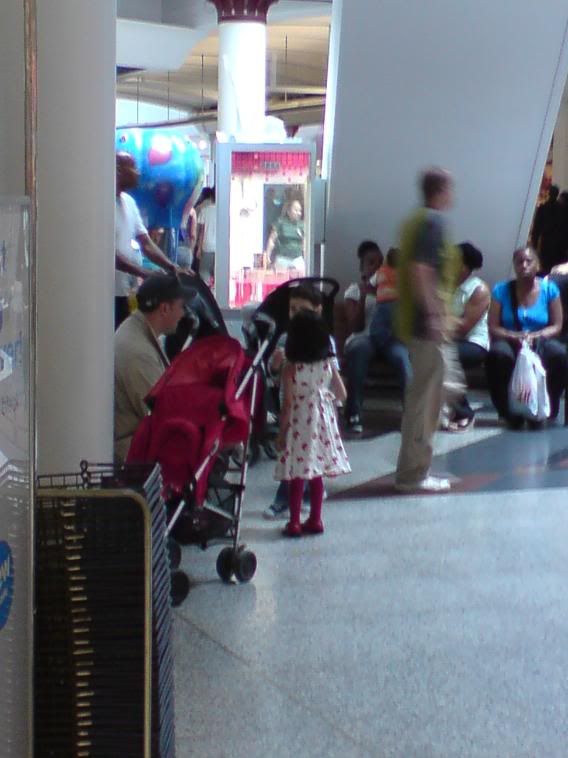 I noticed my boyfriend Ramsay from school, so I took off without telling Baba to go see him.
And Ramsay suddenly turned into a weird chap, jumping around in the mall, trying to impress Diya, feeling shy, while Diya was looking at him with an amused look. Both Dad's traded amused smiles.
So ended the journey of my little girl growing up...
(Here's the
full slide show
)