And here's the time that our son starts becoming a teenager. He will join high school from next term onwards.
We received his year 7 report yesterday and while I am happy he has scored tops in everything, I was very surprised to see that he just got an average grade in ICT. In his second training school where he goes in the evening and during the weekends, he is doing Year 10 work and I am quite impressed by what he has done with SDLC, html and websites. He is building one for my wife..
But his score was not good at all, just an average grade which was very surprising. And he, typically, blamed his teacher. So I am afraid he got a right bollocking from me about his grades. I can understand that he would be very bored with doing stuff like power point and word when he is doing very big and major stuff like SDLC and HTML programming.
But still, he has to learn to do boring stuff and also to score grades, understanding what he is going through and grades are two different things, so I am afraid it wasn't a good time for him. And then he asked about upgrading his mobile phone which came at a very bad time for him as well.
Anyway, so on a slightly damp note and while he was in a huge sulk (welcome to sulky teenager time, sighs), we went out shopping for his new clothes for the new high school he will be going to from next term.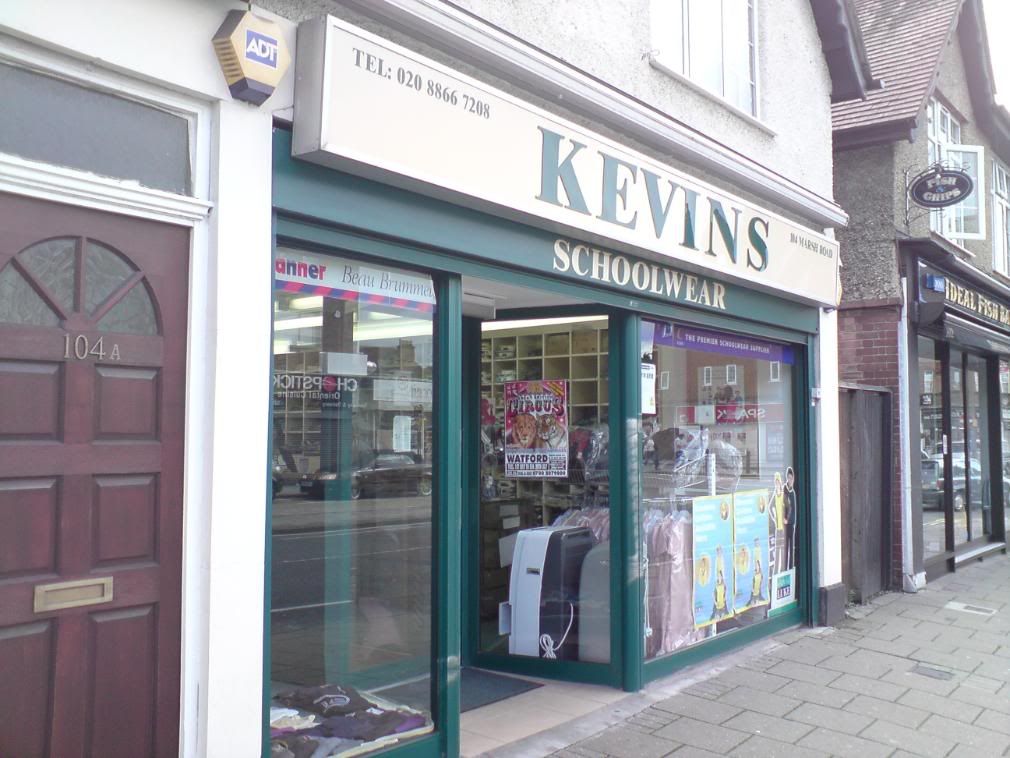 Here's the school outfitters shop
we had a cheeky monkey with us and I was tasked to keep her happy. She found the changing room and the mirror. And she was off making faces and posing.
getting kitted out for a Blazer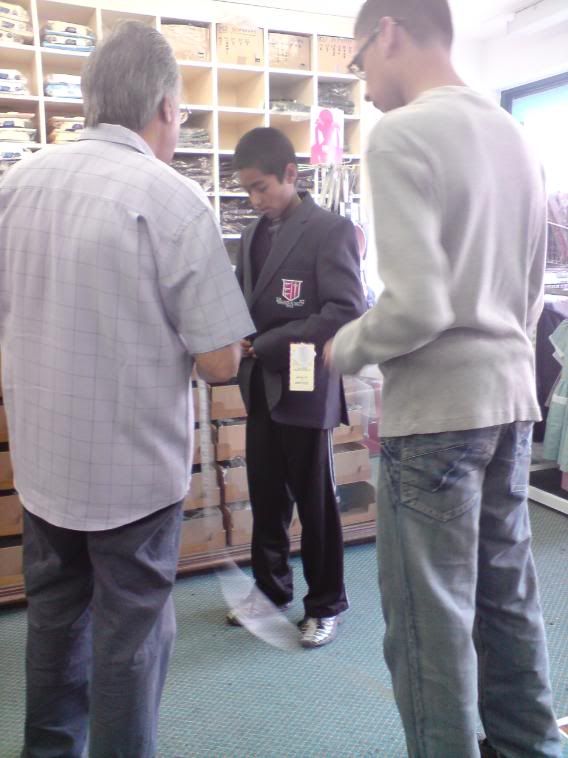 outfitters with measuring tape huddling around the client.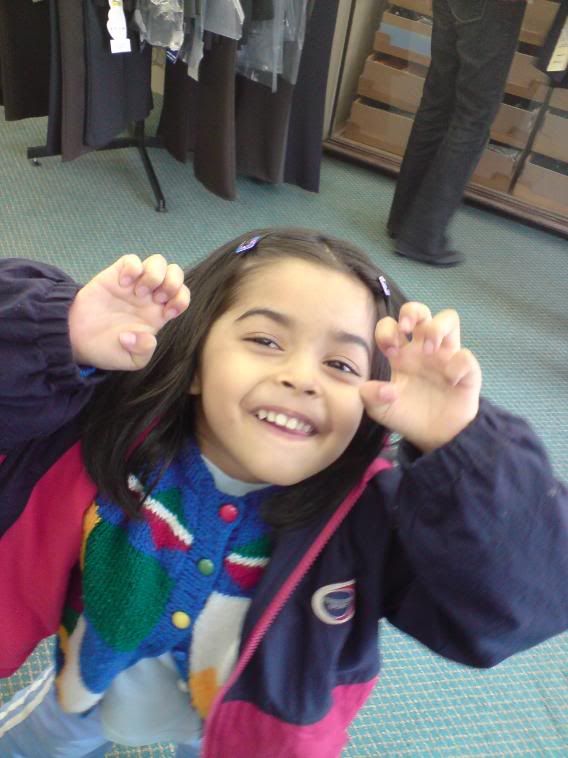 another cheeky monkey in the shop.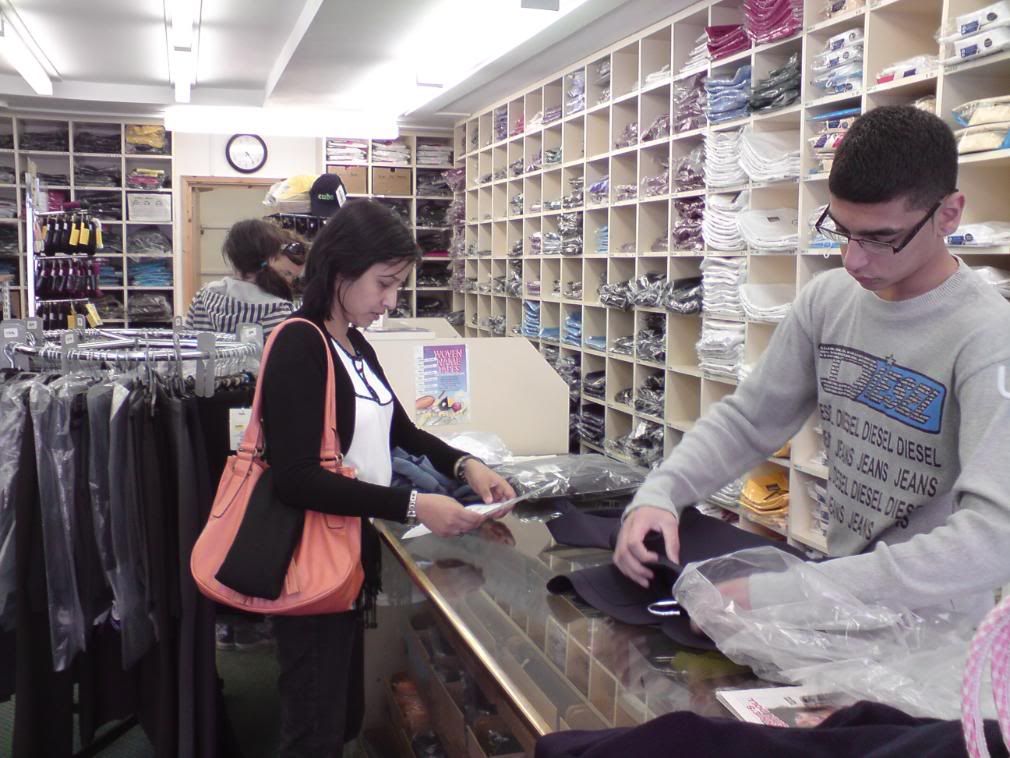 the shop was reasonably full of customers , rows of shelves with piles of school clothes.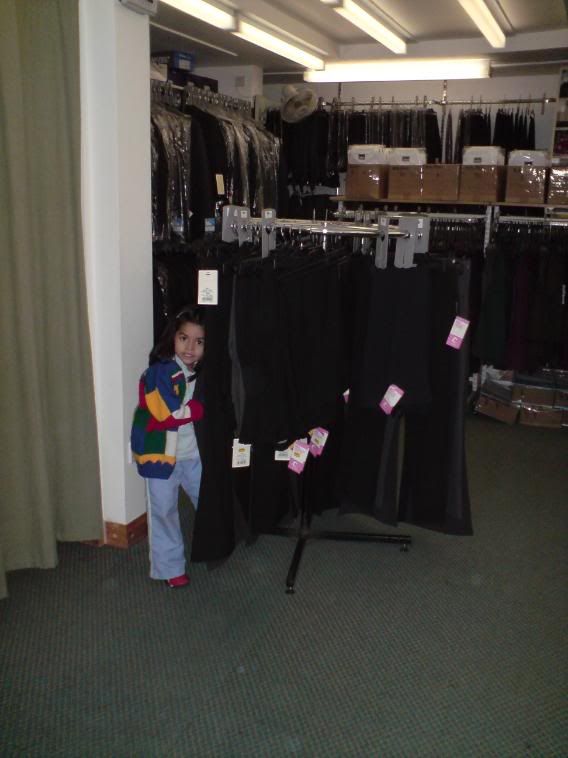 racks full of clothing.
PE Kit
And jumpers and the like. Many many moons later, many hundreds of pounds lighter, we stepped away from the shop. It was a strange sight, to see him dressed in a grown up Blazer. My son is becoming a man, that tiny boy who hugged me like the below in 2001 is now no longer that, he is stepping into manhood...
Full slide show
here
.