A little painter got a ceramic unpainted pig on her special day (this day happens on the first day of every month, which is her birthday, so we do a mini birthday celebration on that day). So then she decided to paint it, here's the pictorial progress of that masterpiece being created.
mum's putting a bib around me, I have the pig on a piece of paper, a row of paint pots, holding the brush and the pot of water on the side.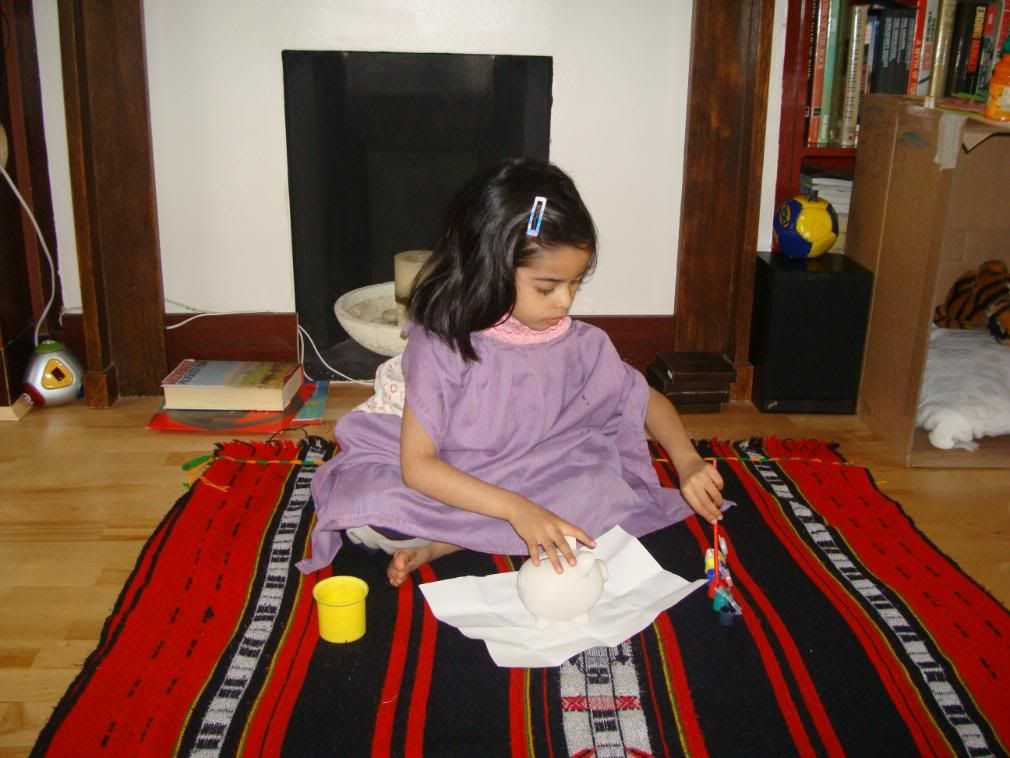 the first stroke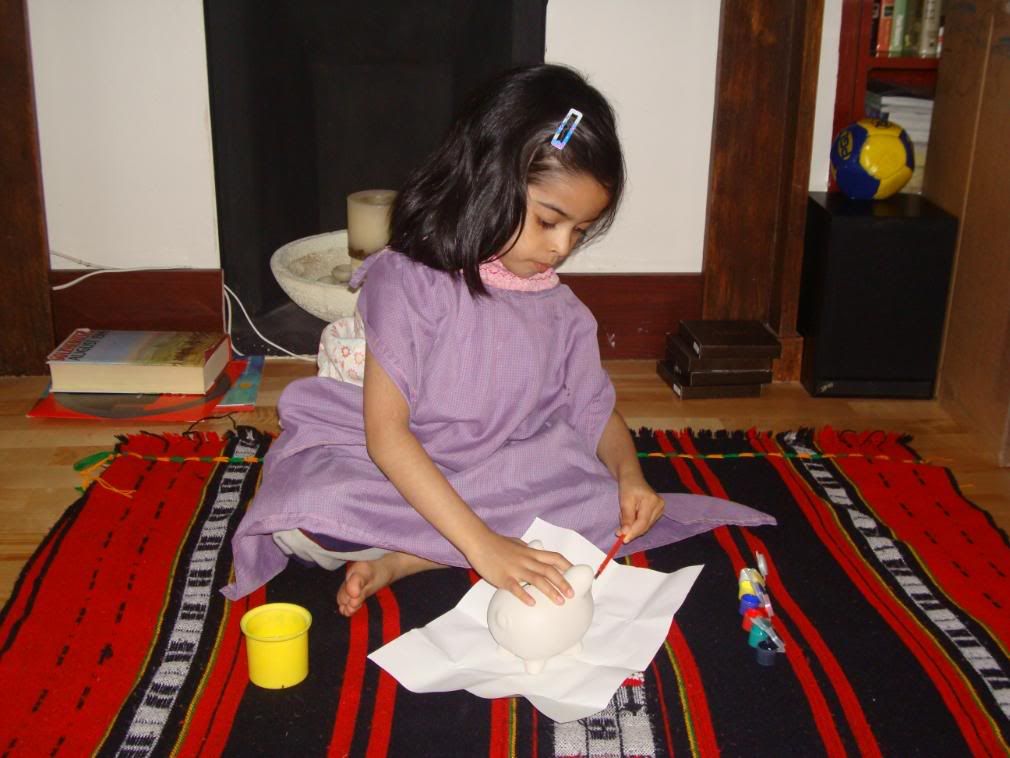 she got it right on the nose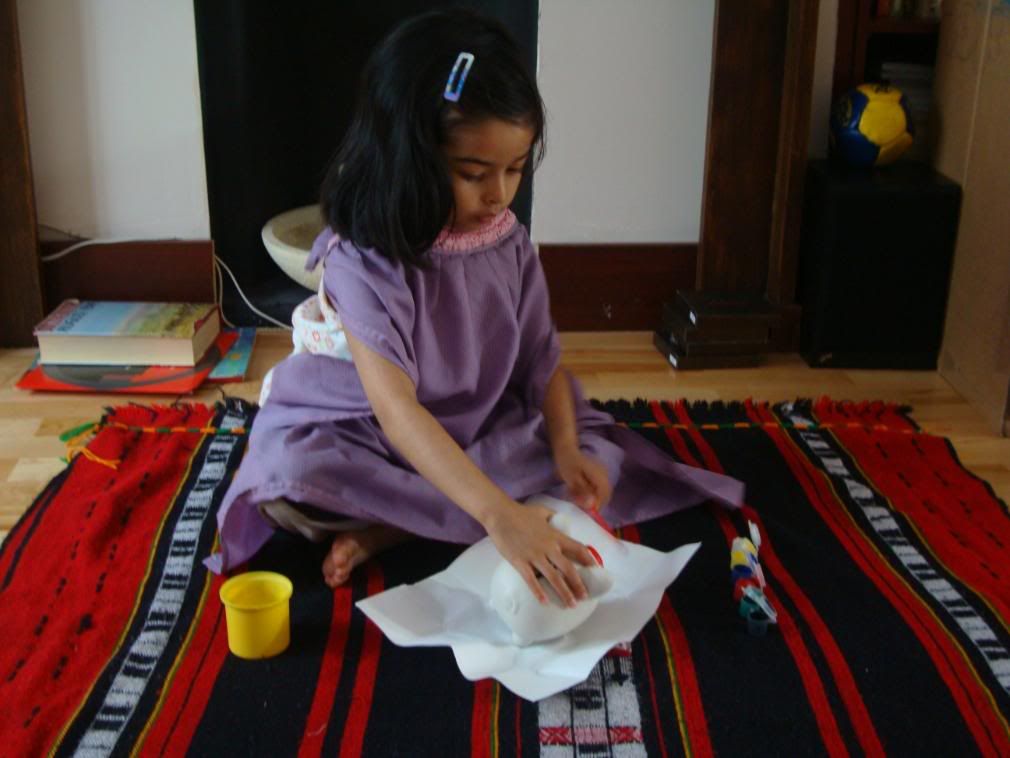 this requires a steady hand
red nosed pig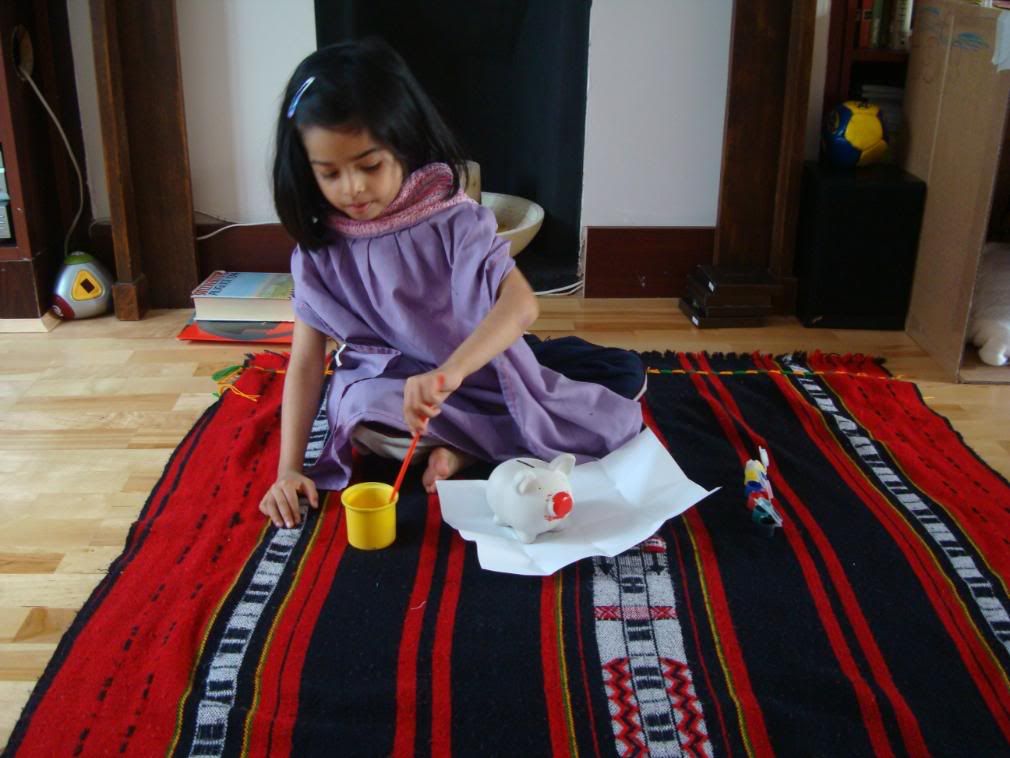 now cleaning the brush
many moons after, and a huge amount of concentrated attention (look at that face, it was amusing to observe the single minded attention she paid to painting this)
the colour of water is dirty from all the painting, and the pig is finished.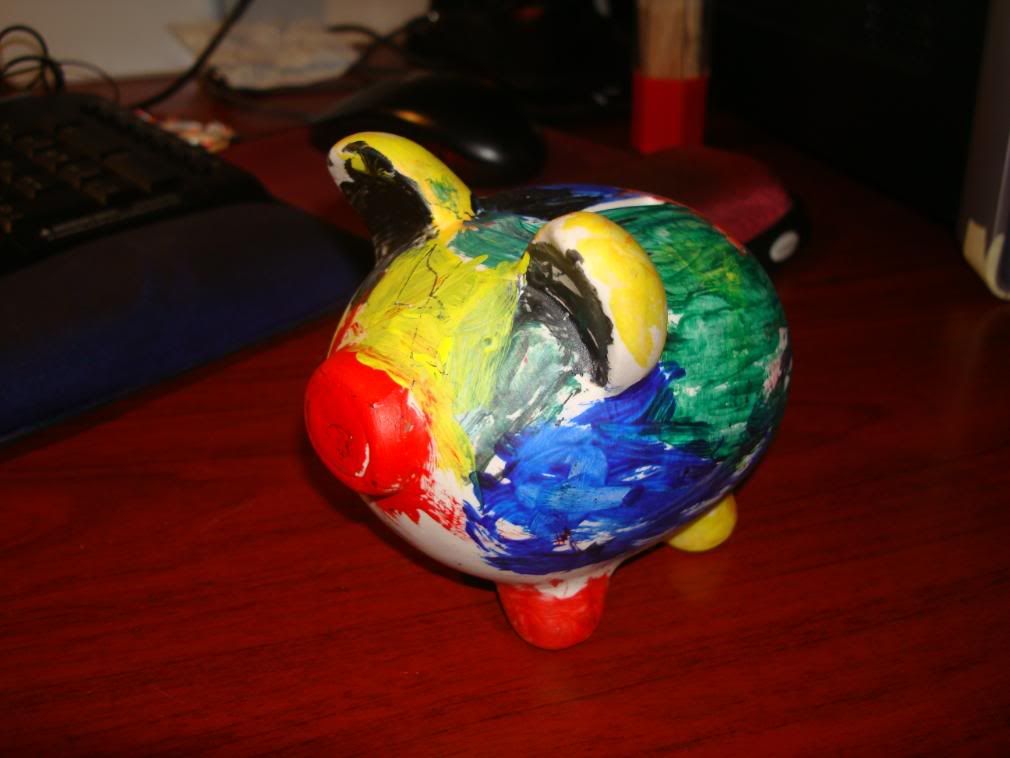 the finished masterpiece!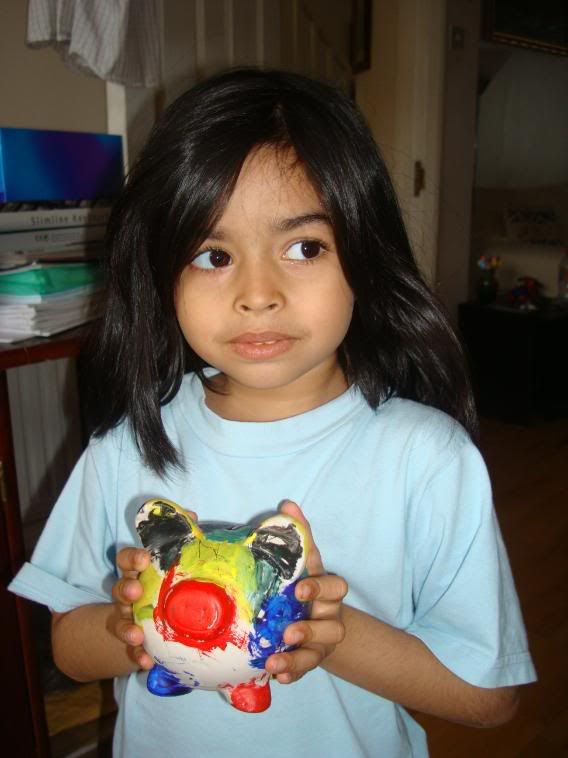 And the proud painter. She is smart, when we tried to fob her off with pretend plastic money, nothing doing, she wanted the real stuff, she said, I want the metal coins, not the play money!, sighs, here goes another bit of innocence!
Here is the full slide show.