It was a clear day looking over East London. Nice bright sunshine.
But look closely, the clouds are approaching from the north! and the cloud shadow was so clearly outlined!
And to the south as well.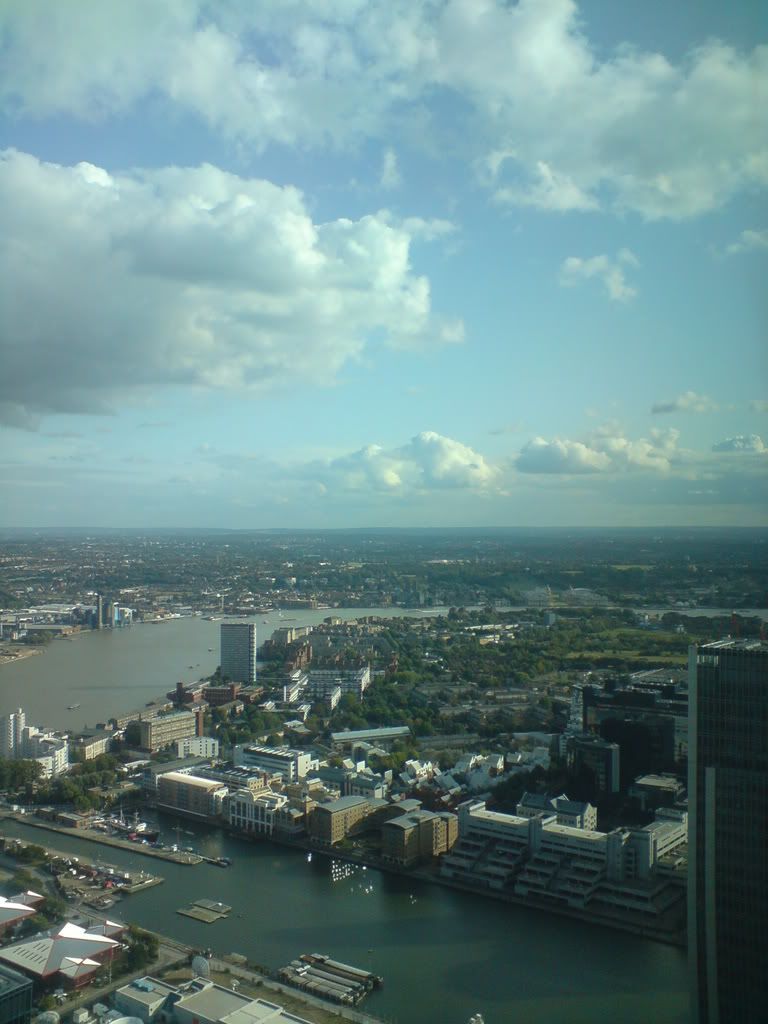 But the day ended well, with me sitting outside on the wharf, imbibing a nice cooling beer when I noticed the line and light was good.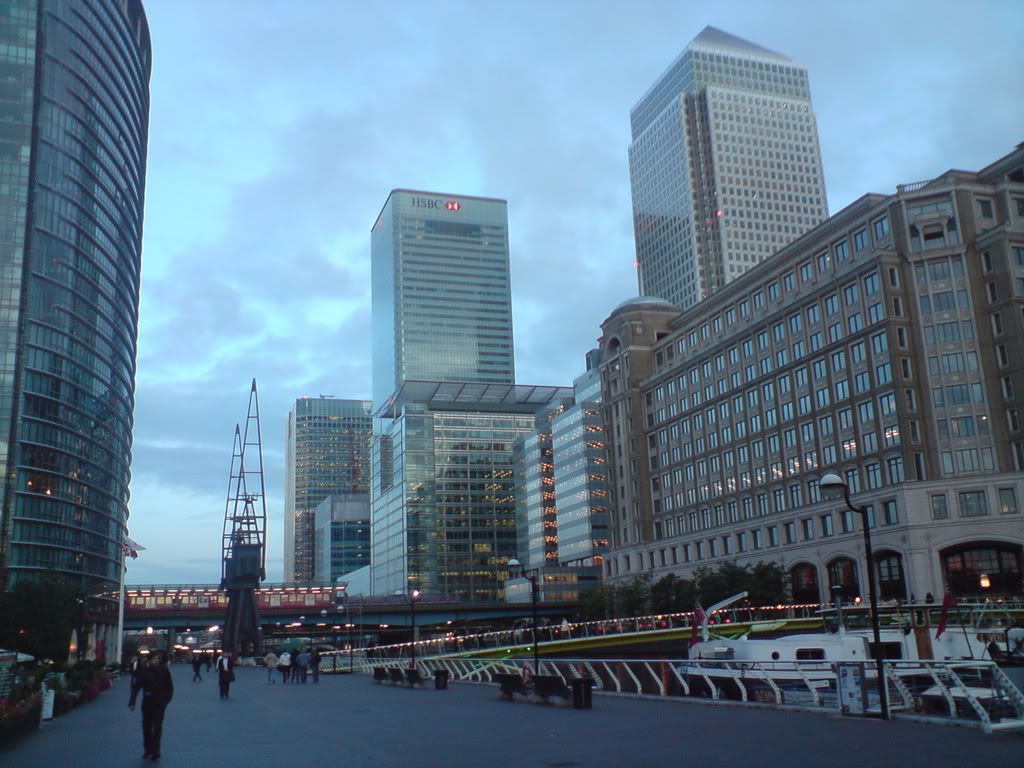 Do see the full slide show here