Found this advertisement on the underground very amusing. This is, obviously, an advertisement for the Icelandic Airline, Icelandair. And given the fact that Iceland has just gone totally bankrupt, its banking system into meltdown, an economic spat with several countries and dont know whether you are coming and going, to have advertisements like this is funny.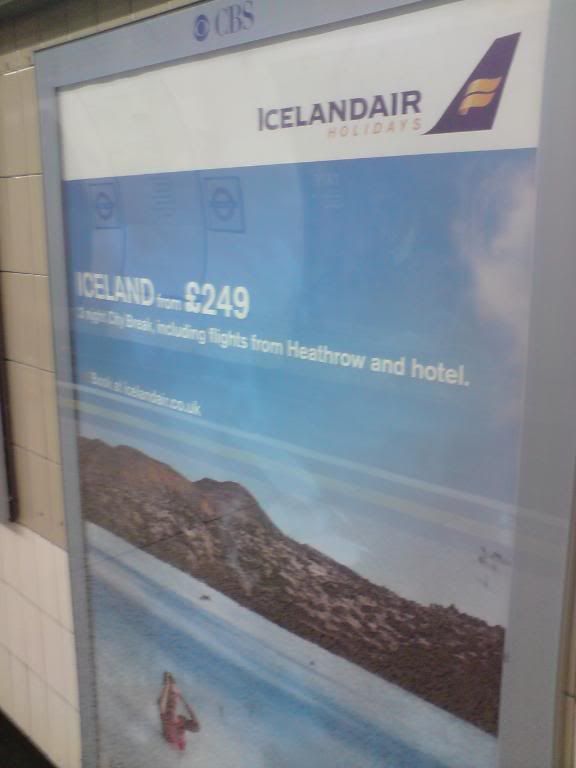 Sure, 249, flights, hotel and all your savings, eh?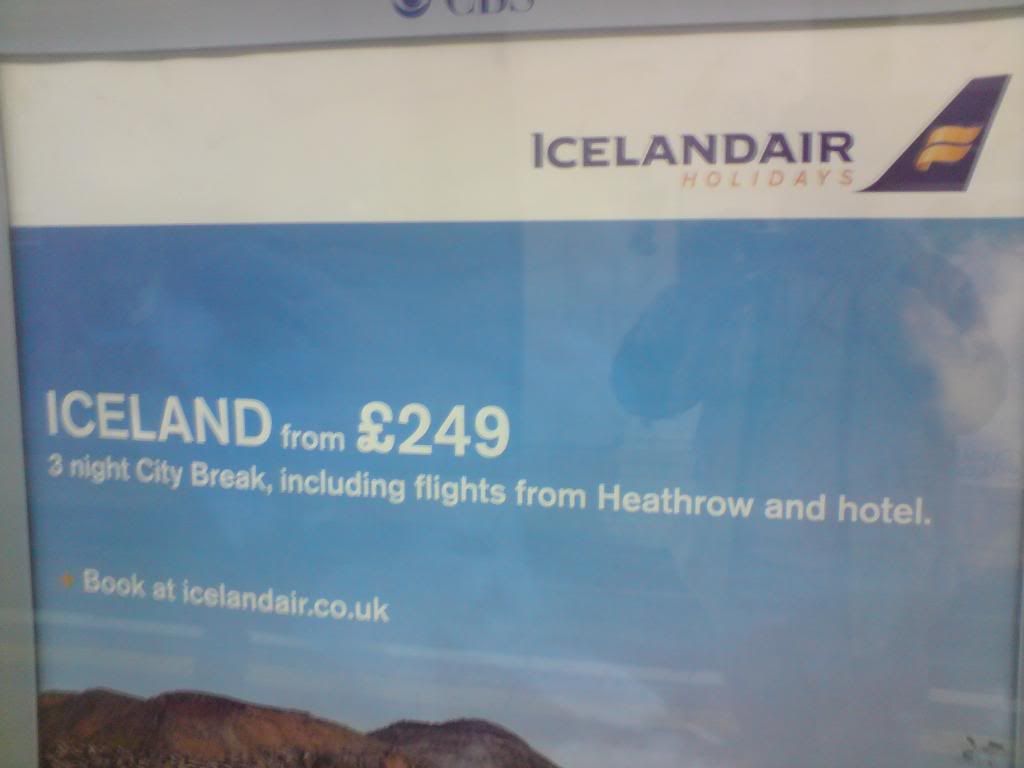 See what I mean?
That's the blue lagoon, its a volcanic pool, lovely place but do I really want to get into hot water again in Iceland?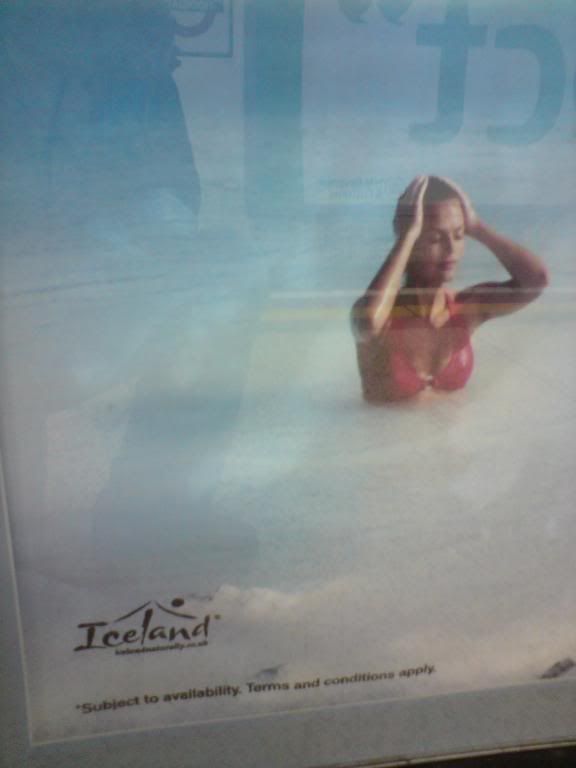 Even though the lady concerned is looking very worried, holding her head in her hands, have her savings gone as well?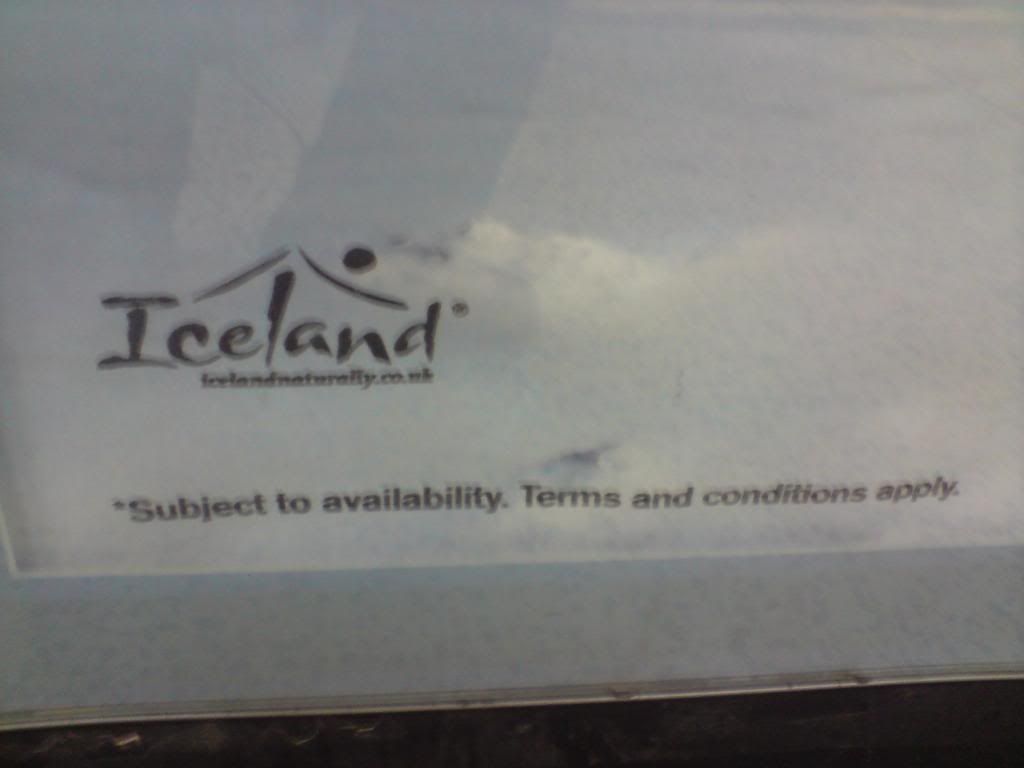 I bet they do!!!! :) Slide Show
here
.