As usual, it was a weekend work day and I had to get to work on a sunday. Not a happy bunny. And typically, sod's law, the bloody jubilee line was down, so I had to take the Met line to Moorgate, then Northern Line to to Bank and on the silly DLR.
Still, it was a good day, I found the front of the train free and started taking pics.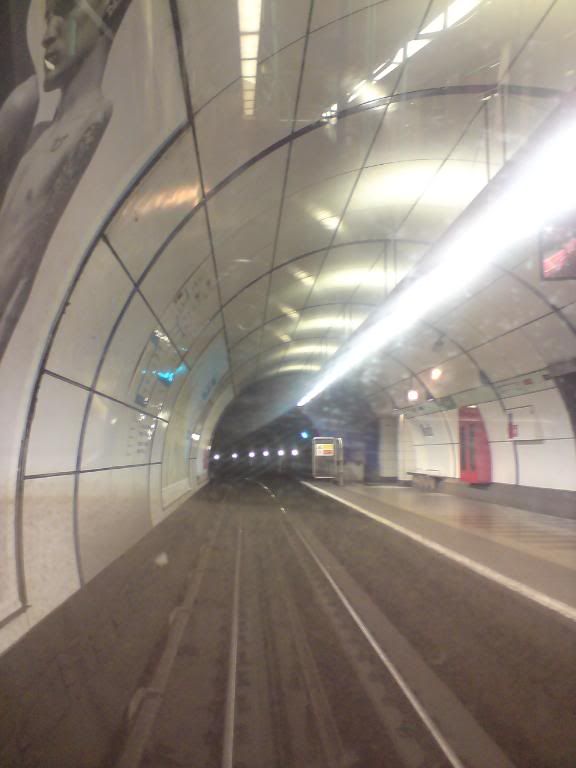 Here we go.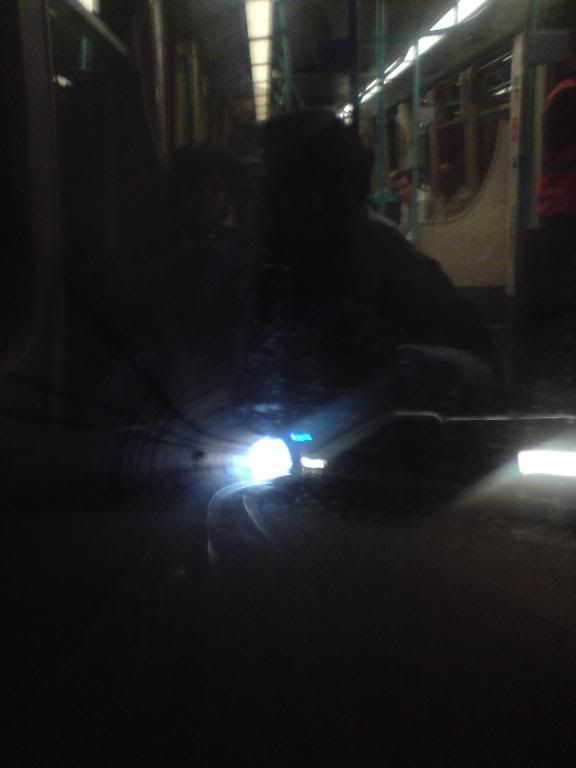 light at end of the tunnel, yours truly and rest of the DLR carriage reflected in the window.
coming out into the sun.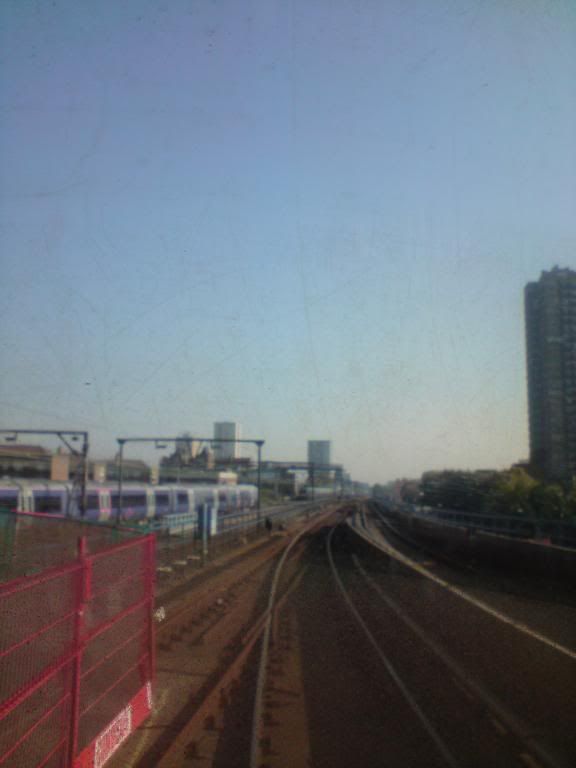 the window was very dirty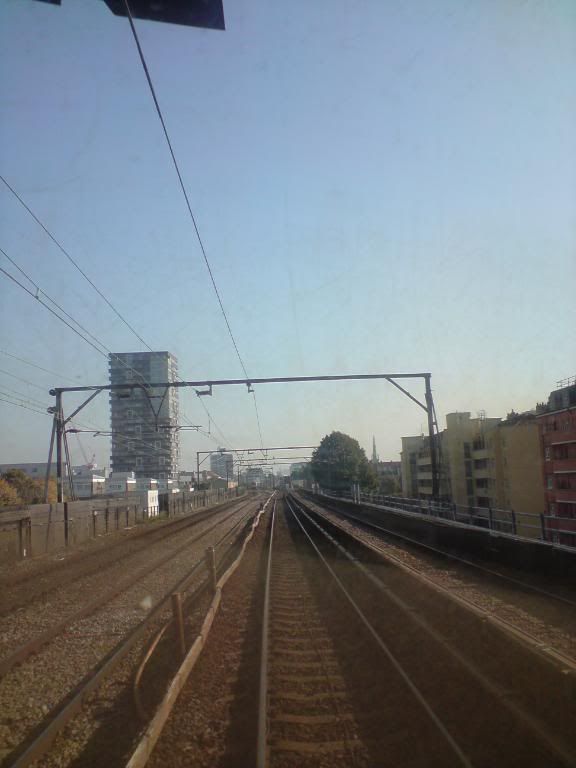 See? I told you its a lovely day.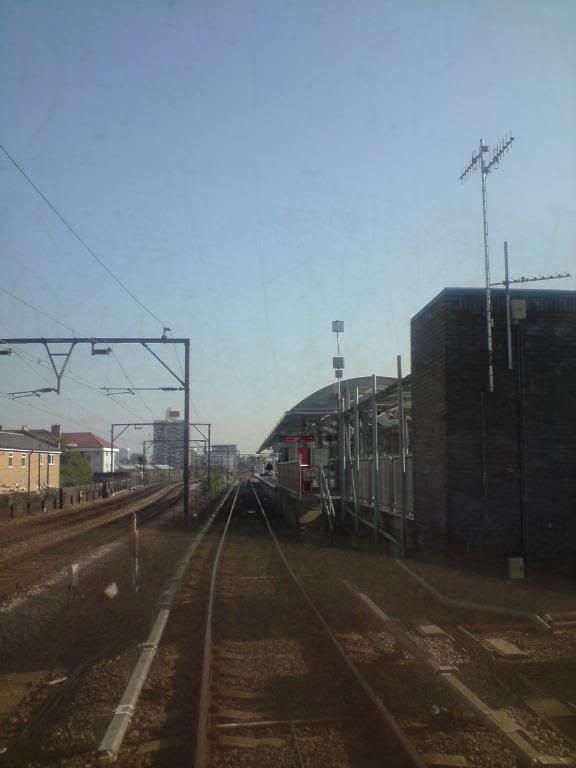 pulling into a station
hey, nice legs lady...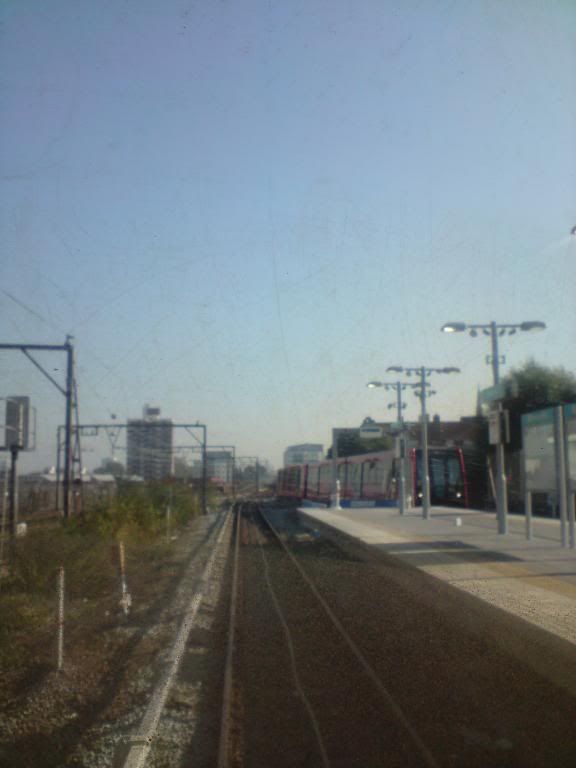 heyyyy, another DLR train, can this excitement ever stop?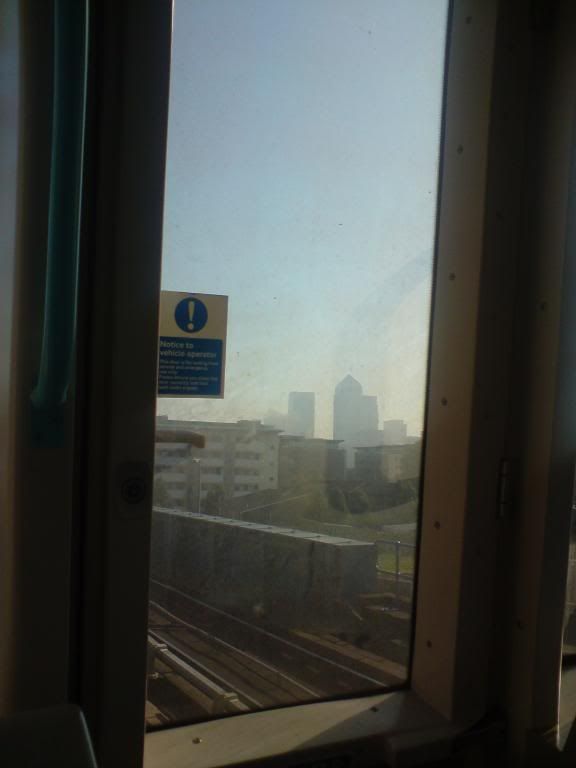 that's the promised land where I am trying to get to. Its ironic that its framed by a window bearing a warning sticker.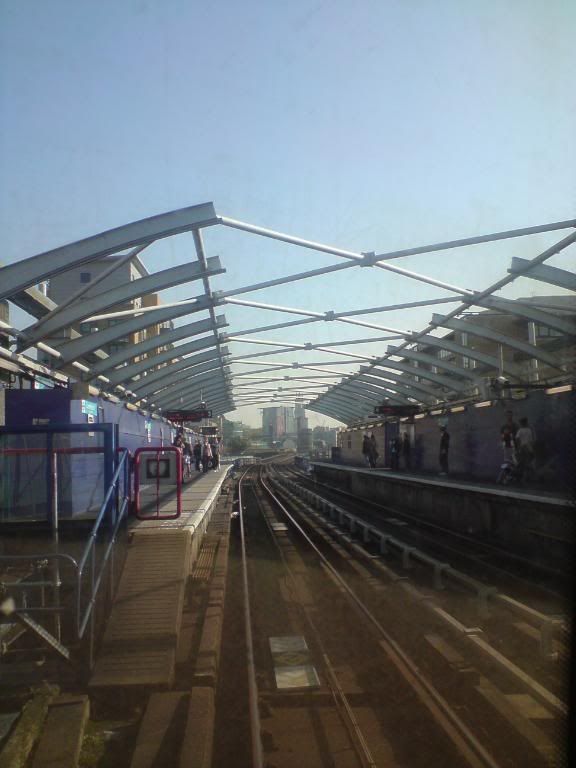 hmmm, nice architecture on this station.
still constructing I see and you can see rest of the train in the window.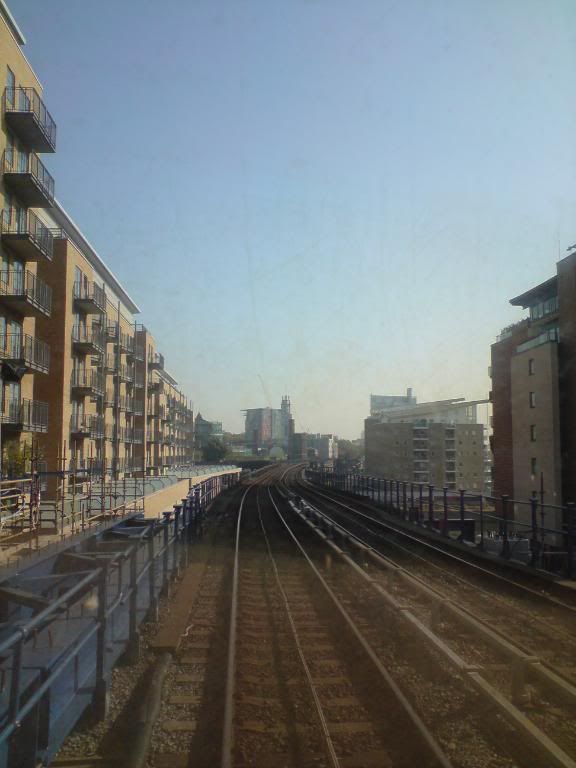 off we go.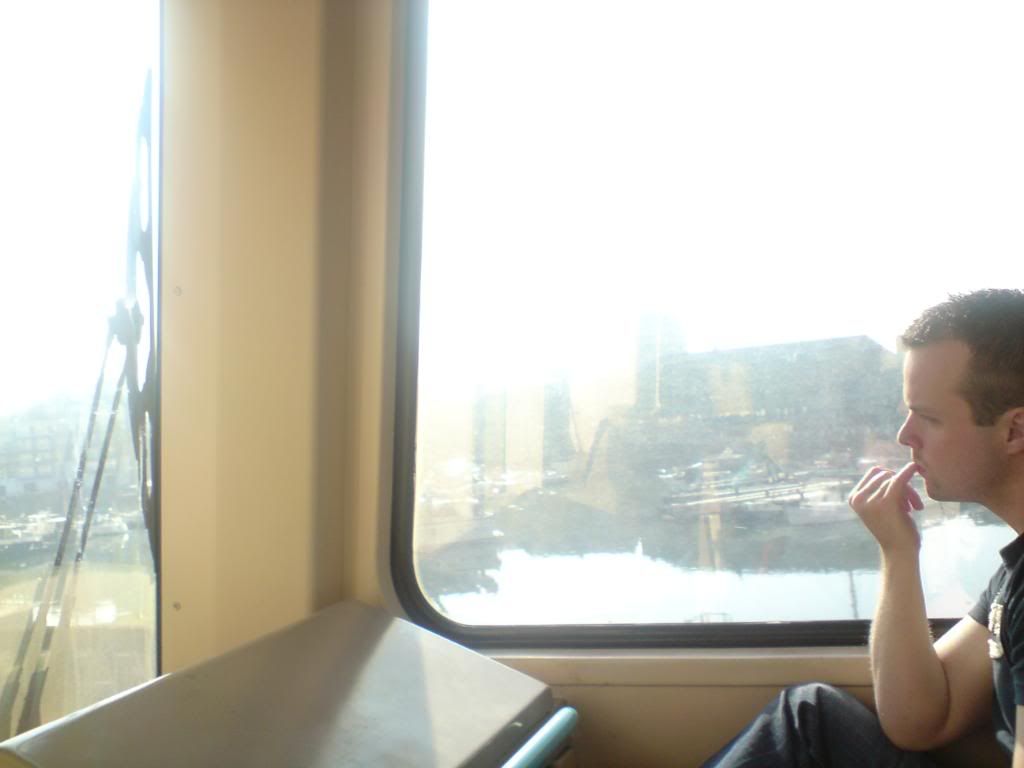 bored, bored, bored...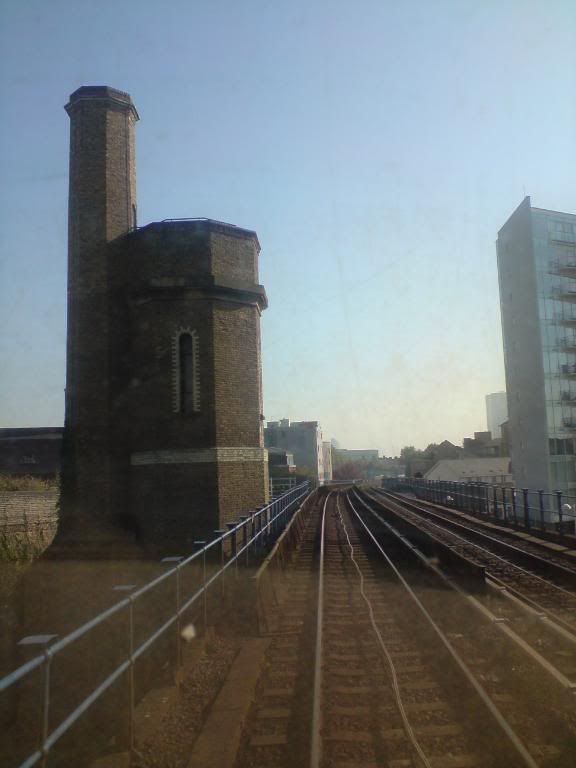 hmmm, interesting building, I wonder what it could be?
damn office is coming closer
giant staples are attacking you!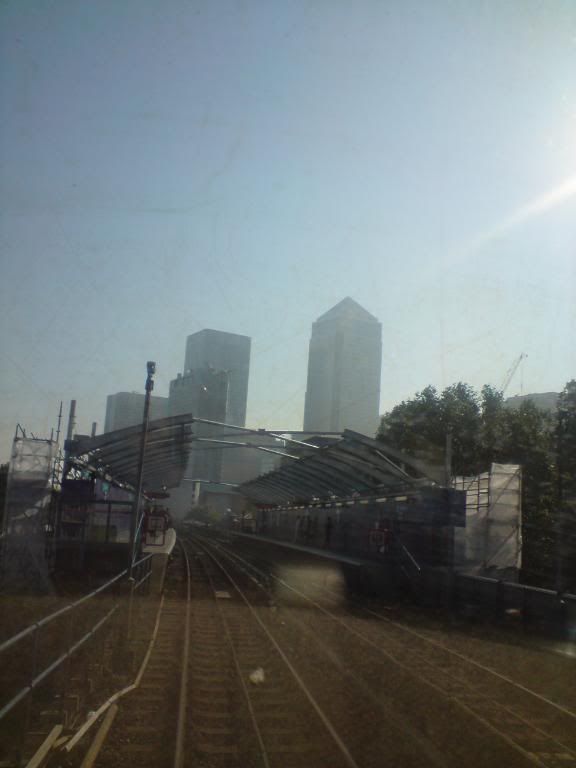 another station now.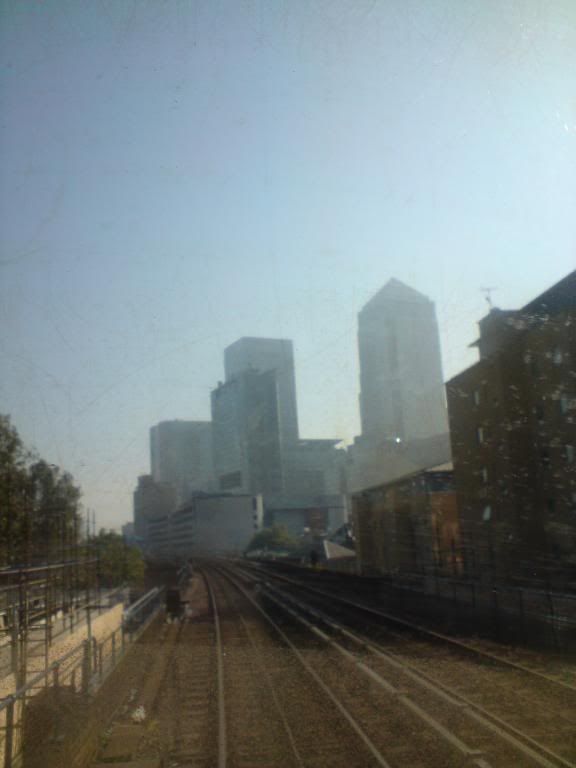 the building of doom coming closer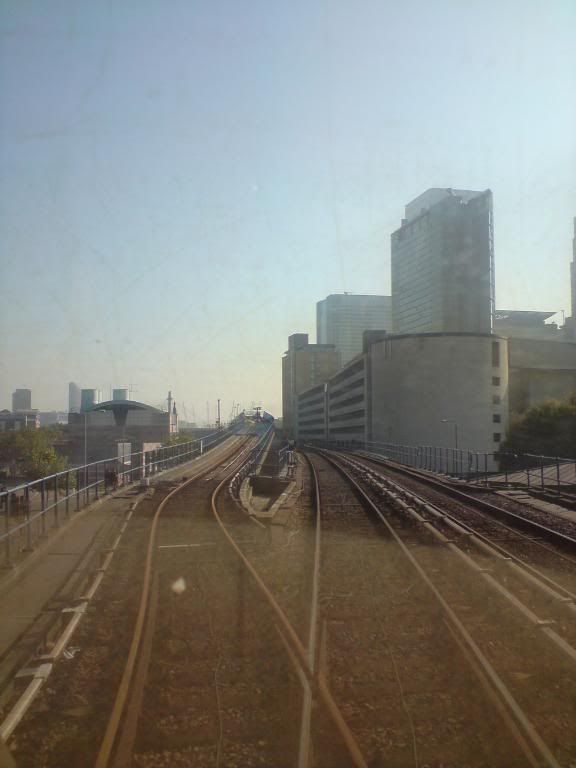 lets be clear which way we are going ok? the left is not a good place to go down.
the bridge isnt complete on the left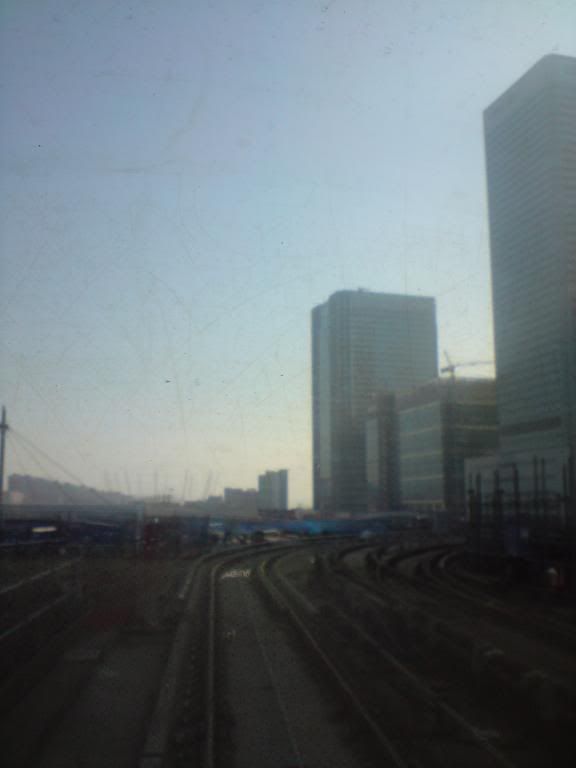 can you see the O2 centre in the background? Looks like an upside down jelly fish?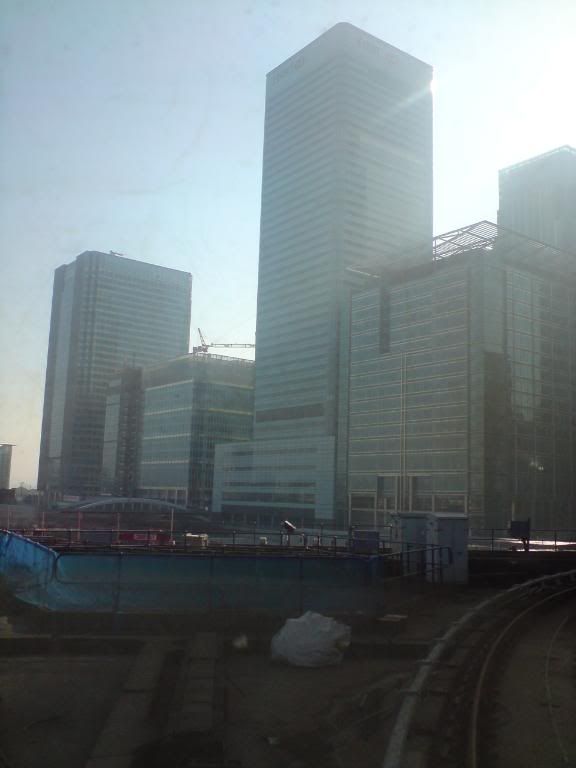 oh! great, i am now entering the circle of doom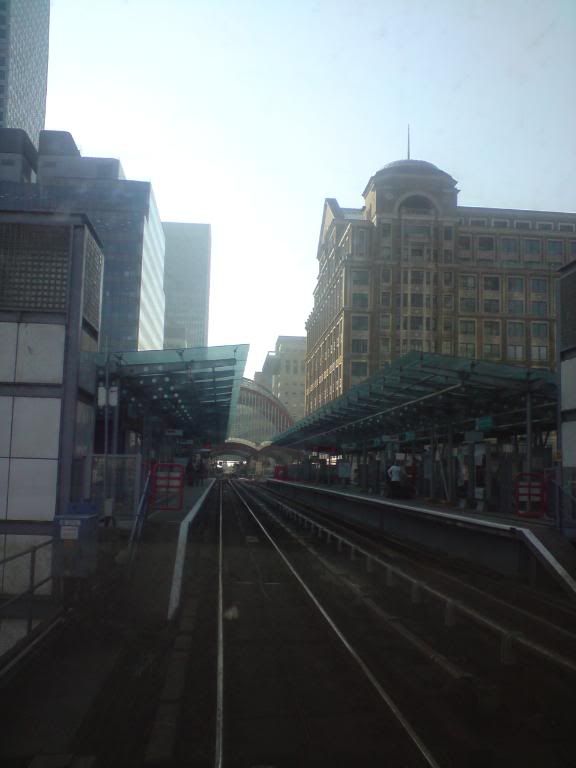 just one stop away from canary wharf, if i get down here, I can to have some excellent tapas and beer.
west india quays station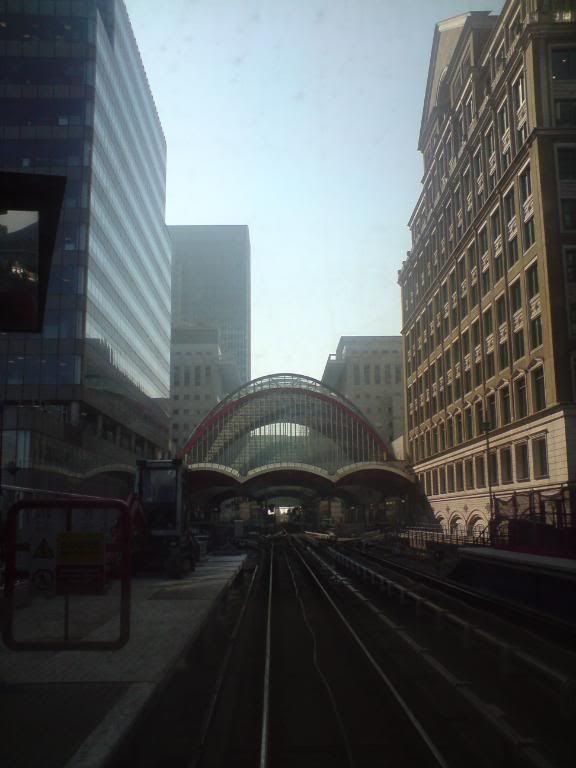 afraid not.
giving it a morose and lugubrious look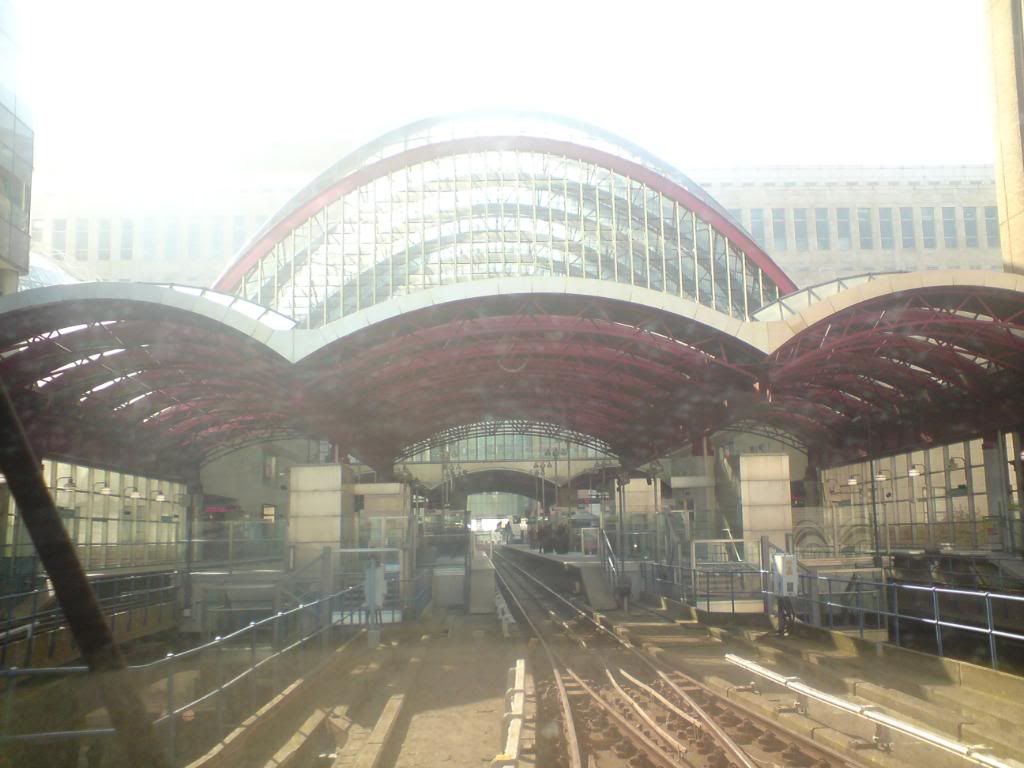 canary wharf station
pulling into it.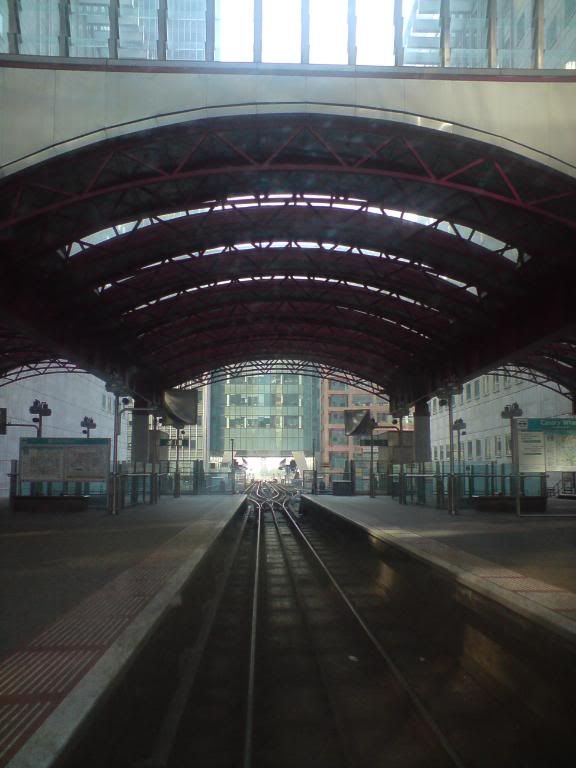 Everybody has buggered off the station and so will I.