It was the football world cup qualifiers and England was playing Kazakhstan and we went to see it. Kazakhstan has the unfortunate distinction of being noted as the wonderful place where
Borat
comes from. But I think its a lovely country!, Anyway, this is a sporting essay, not a political essay.
somebody is very excited on the way.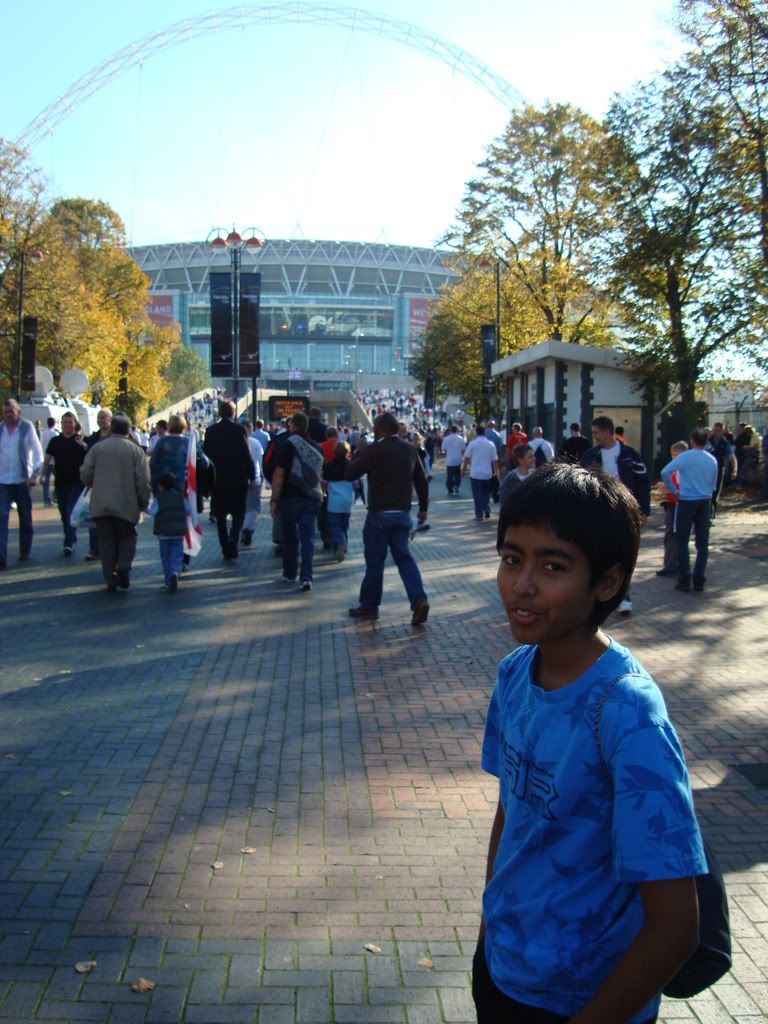 walking up to the
home of English football
.  
bit early, the stadium is still empty.

studying the programme
studying the betting slip. This was his first experience and since he is very mathematically minded (he wished to have his computer with him so that he could do some statistical modelling) he immediately understood the concept. Then it was decision time, so he placed 4 bets (none of them came through) but I thought it was a very good learning step for him. Best for him to start losing, I think. But he had it in his blood, all throughout the game, his face fell a bit and then a bit and then a bit as each bet fell through. Poor kid, but I suppose all part of learning.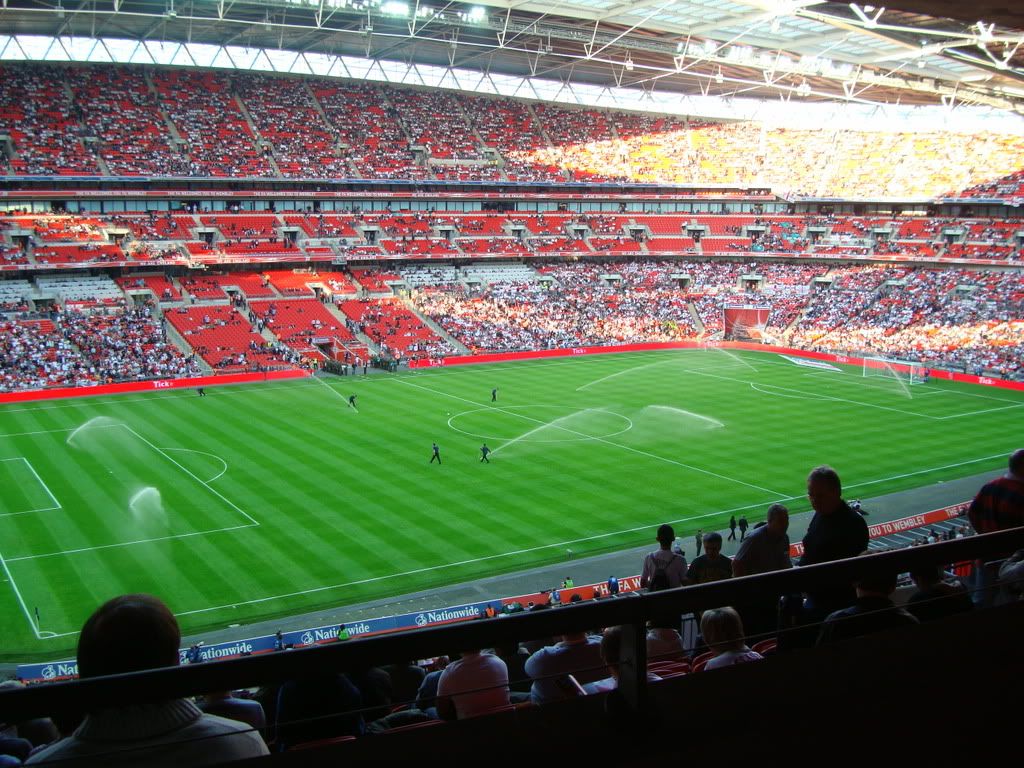 the watering of the playing field before play, spent quite a long time talking about how football pitches are prepared.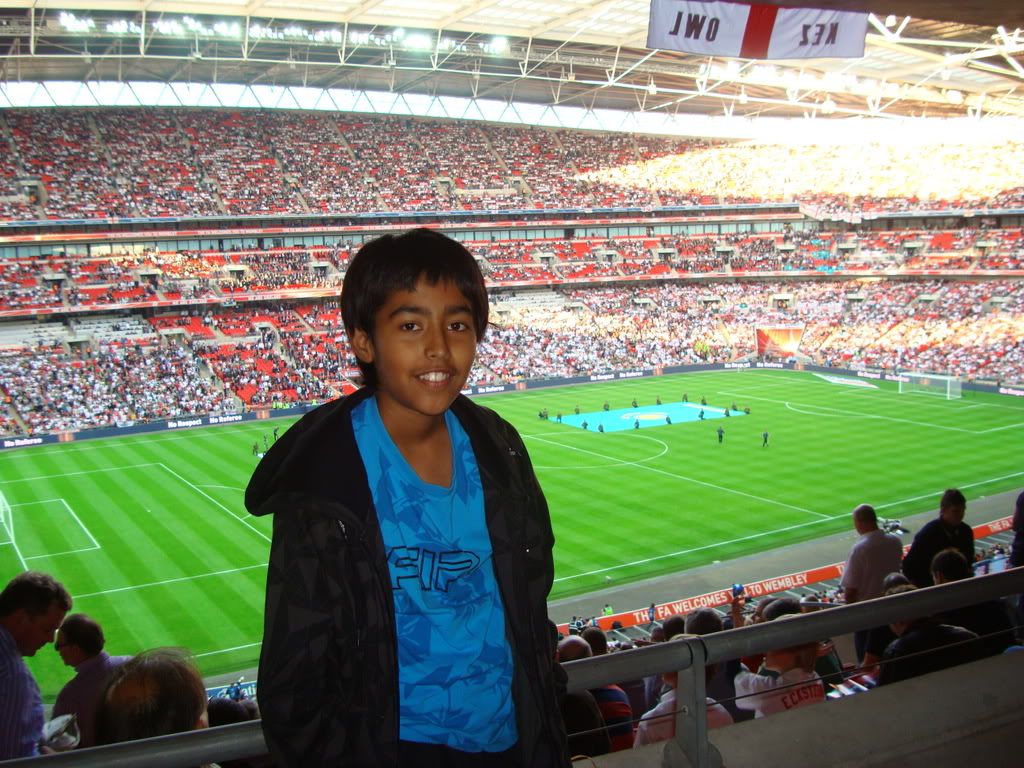 The flags are out
and the players are out as well.
and then the kick off happened. The first half was eminently forgettable but the second half was much better.
England spent most of the time in their opponents half :)
3:1 scoreline

Rooney the magician scores his goal.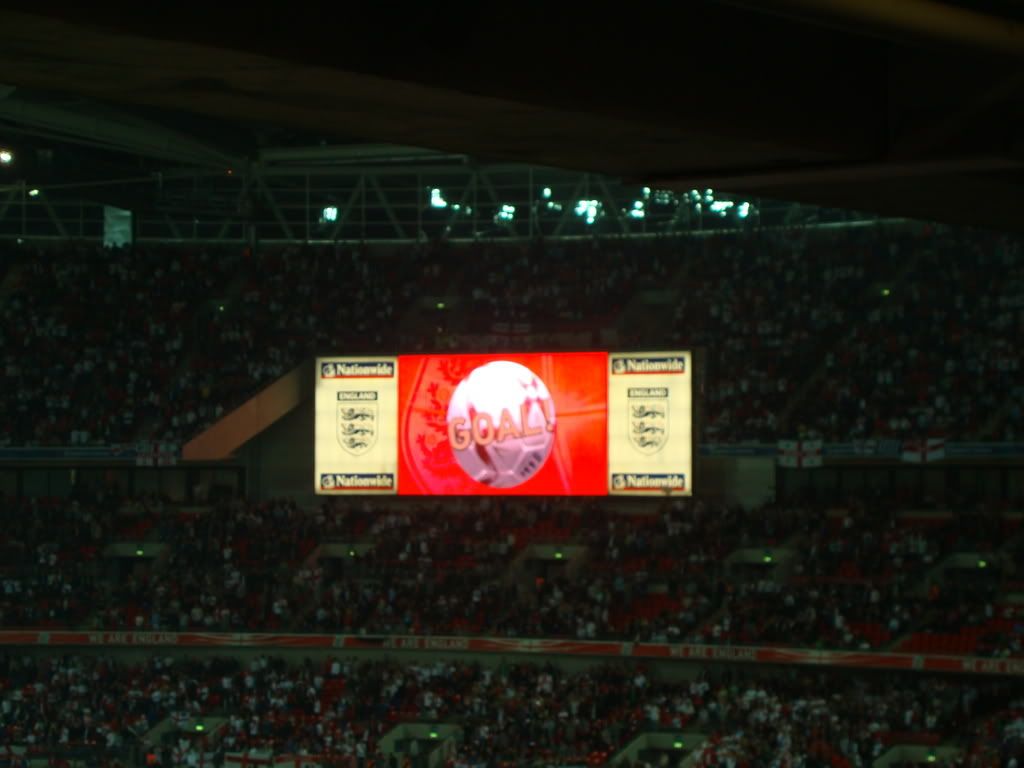 the screens show the GOAL!!!!!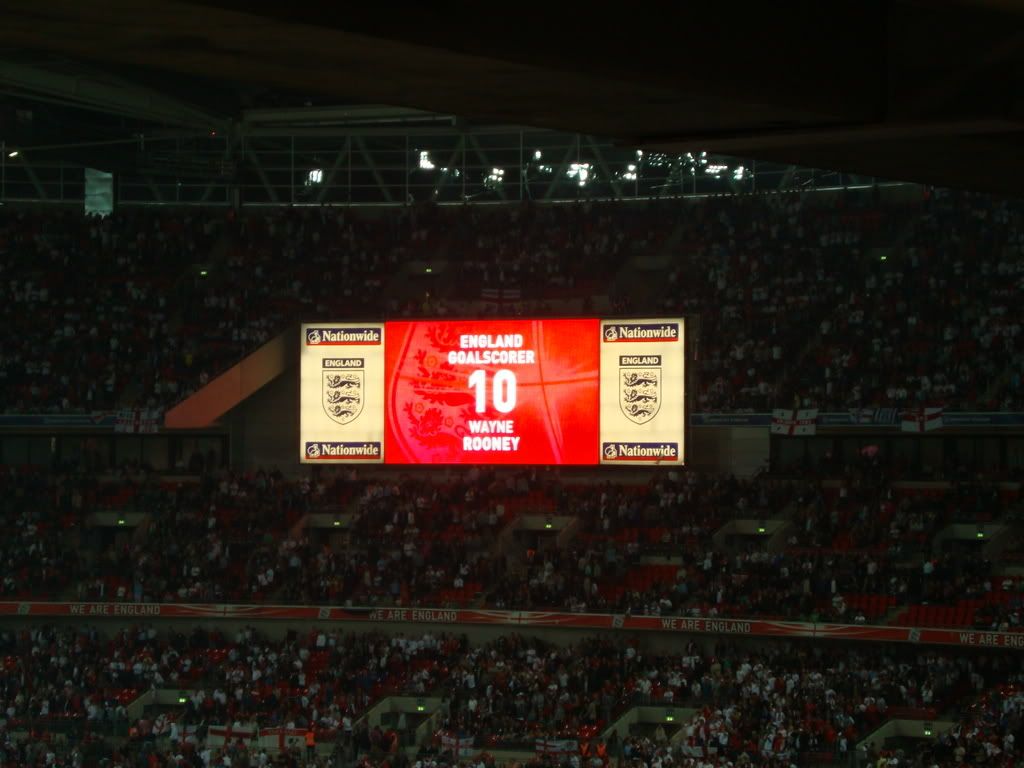 It was ROOOOONNNNNNEEEEEYYYYYYY!!!!!!!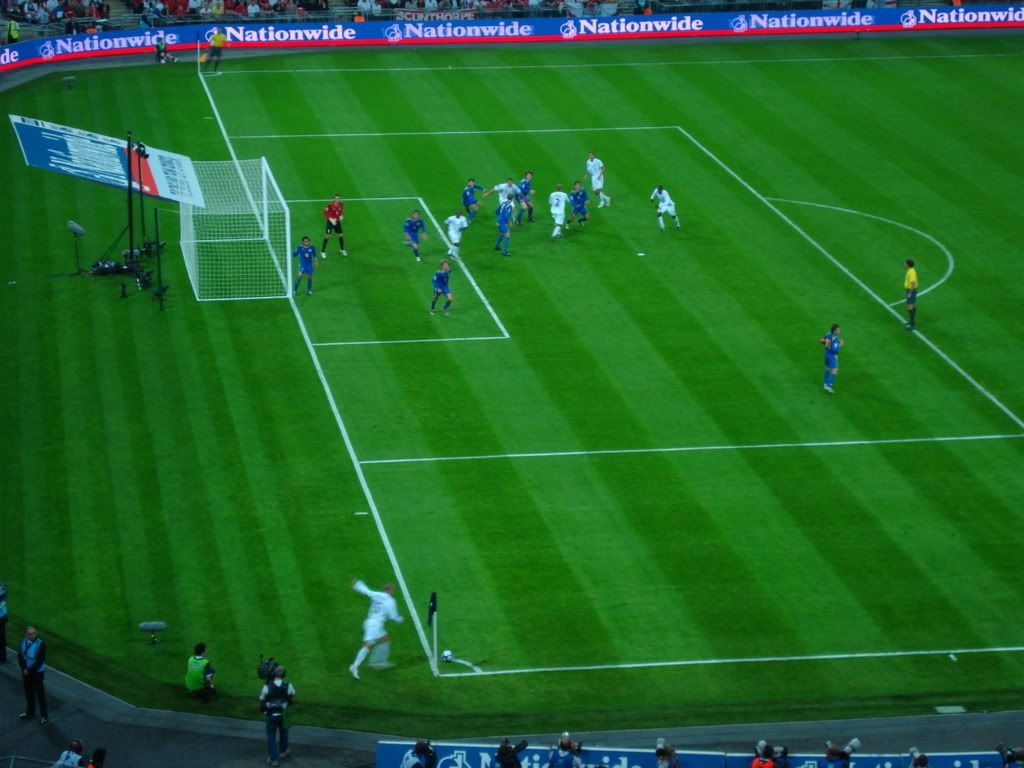 David Beckham unleashes his famous right foot on the football from a corner.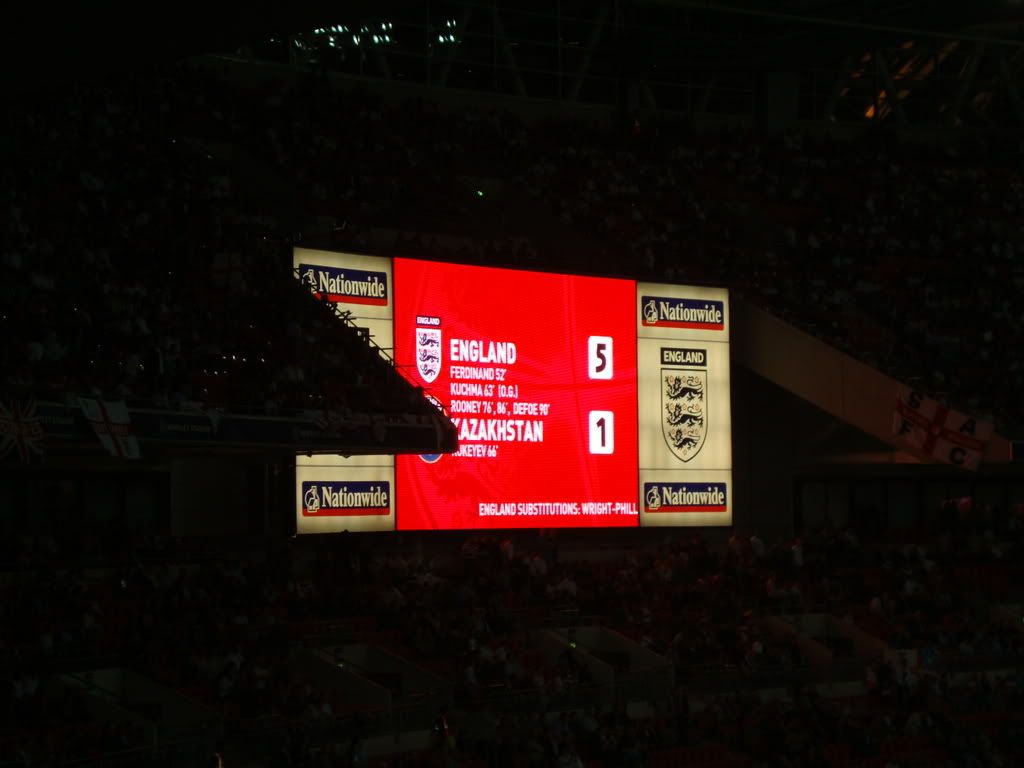 the final score, 5:1
That was that, the end of the game, good support from the crowd, with the exception of that Ashley Cole disaster.
emptying out of the stadium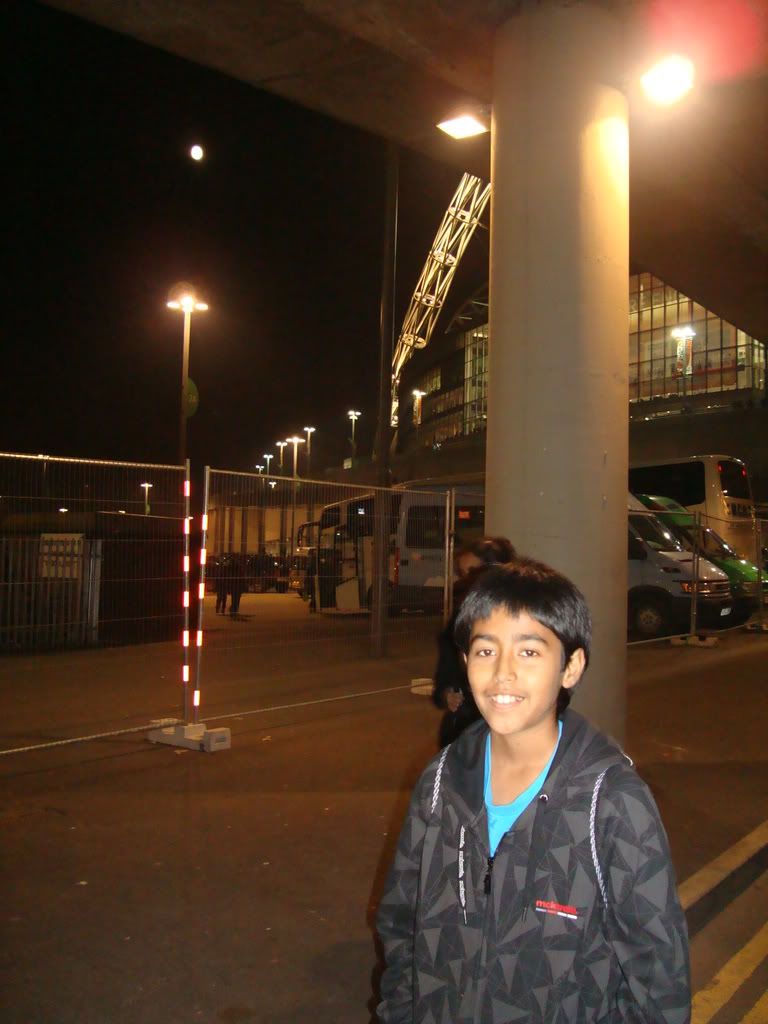 I had fun :)
Looking backwards at the famous arch over Wembley, we will be back!