Diya recently had her sports day at school. It started with a race.
Sitting patiently waiting for her turn. There were colour coded teams, red, green, blue, yellow. Diya was in the blue team.
And here we have a video of the race itself.
now here we have an obstacle course. Watch how daintily she does her race, lol.
She is supposed to kick the football down the lane, around the marker and back again.
Then its the time of the egg and spoon race. Walking very very carefully…
Its the time of the sack race, she did well, but the weather was bad. The blonde lady in white is her teacher, she is quite fit. I tried to get Diya to kiss her and say that its from her dad, but that silly girl refused to do so. Signs, she is so useless in all these important things…
Then it started raining so they all went inside the school into their schoolroom:
This is the exploration area of the class. Playing with some complicated stuff…
Her footprint on the ceiling. Everybody has tons of untidy footprints but pea princess Diya has one tiny tidy footprint.
This is the blue team mascot with the team member names.
This is the writing area and I am working on the school pc…
This is the reading area of the classroom.
See Ms. Pullen, she is my class teacher (Daddy says she is a bomb). And my 2 friends and my friend's mum.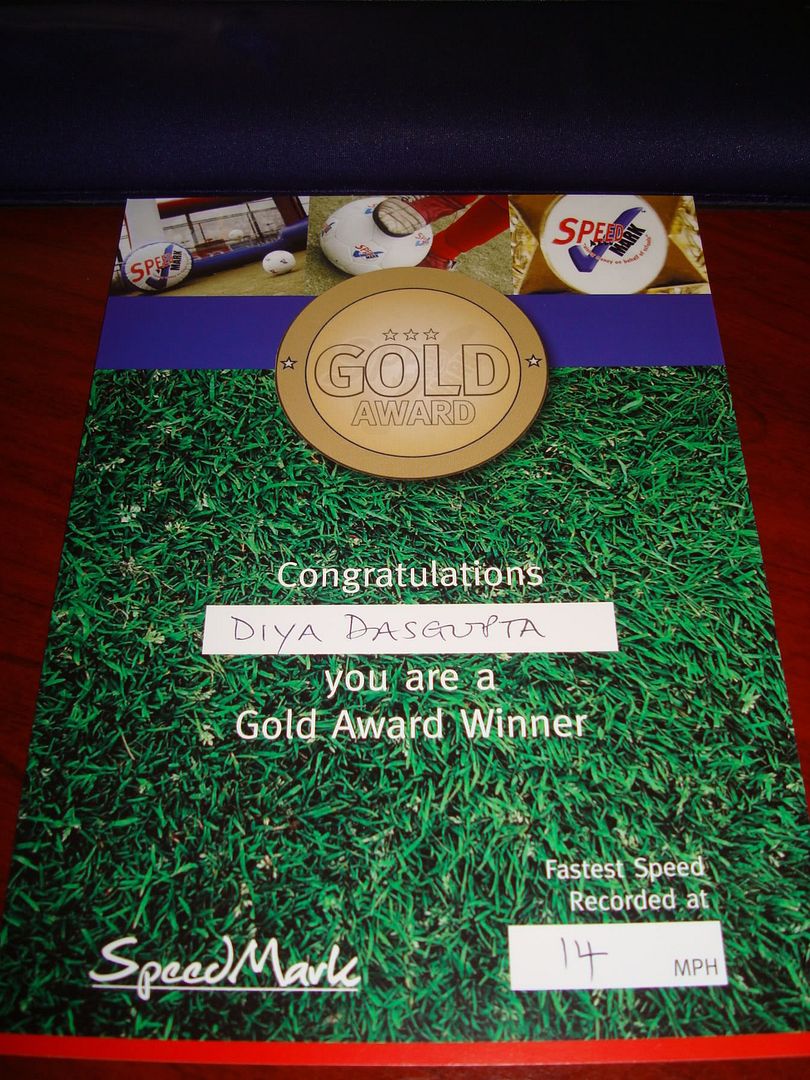 And I got a prize. Full speed ahead……I hope she gets really into sport, her football control is specially showing promise, lol, although you cannot make it out from the video, lol
Here is the full slideshow.