While walking around on Saturday, the light was great on the church spires. So snapped away to glory.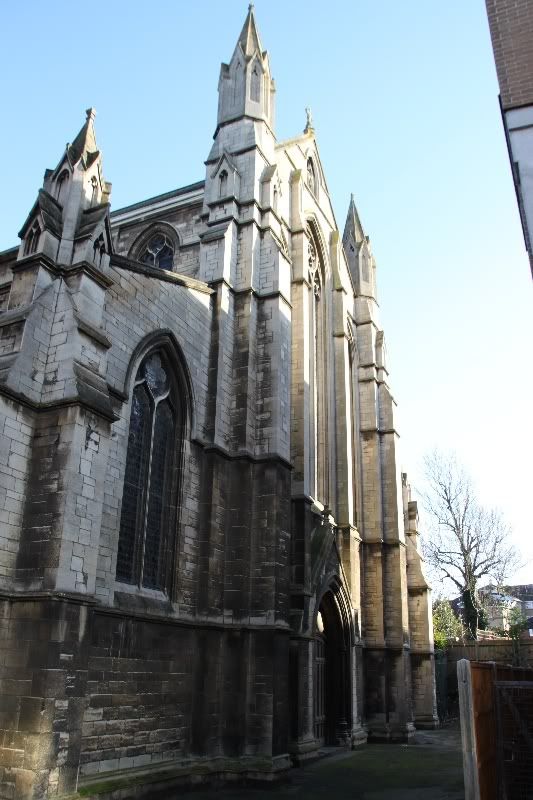 This picture was very stark, the walls getting dark with algae and dirty, black at the bottom then fading to pure white on the top. The naked tree at the back. Soaring spires.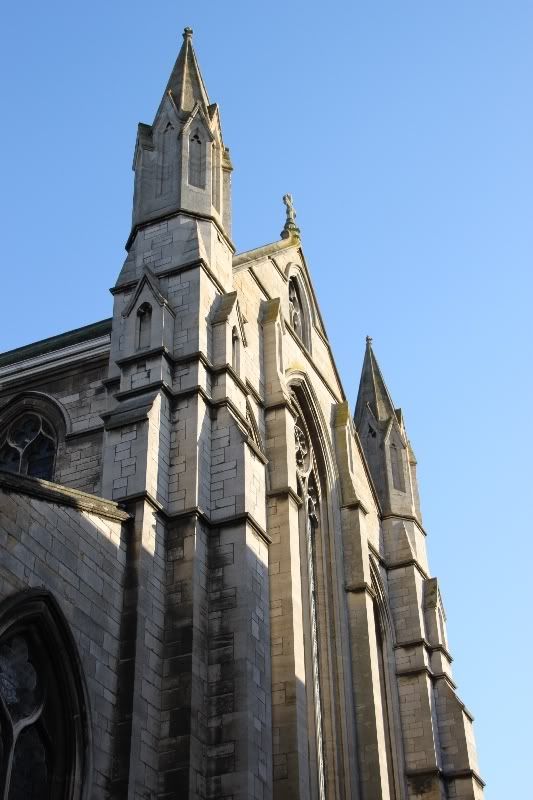 Just above the main altar. The light was interesting, dark but highlighted against a blue sky. That blue sky itself is bloody rare in London, I tell you.
The Slideshow ' target=_blank>' target=_blank>here.