During a recent trip to India, I was in a car going from
Bhopal
to
Indore
and just outside
Dewas
, I noticed this low hill, which looked a bit strange.
Can you see the shape just behind the truck? it almost looks like there has been an avalanche, no?
come closer and you see that it is almost like the hillside has been sliced off. When I rolled down the window, I could hear the distant explosions. The
hills were alive with the sound of explosions
.
to get an idea of the scale, keeping in mind the perspective, see this petrol (gas for the yanks) station in the foreground.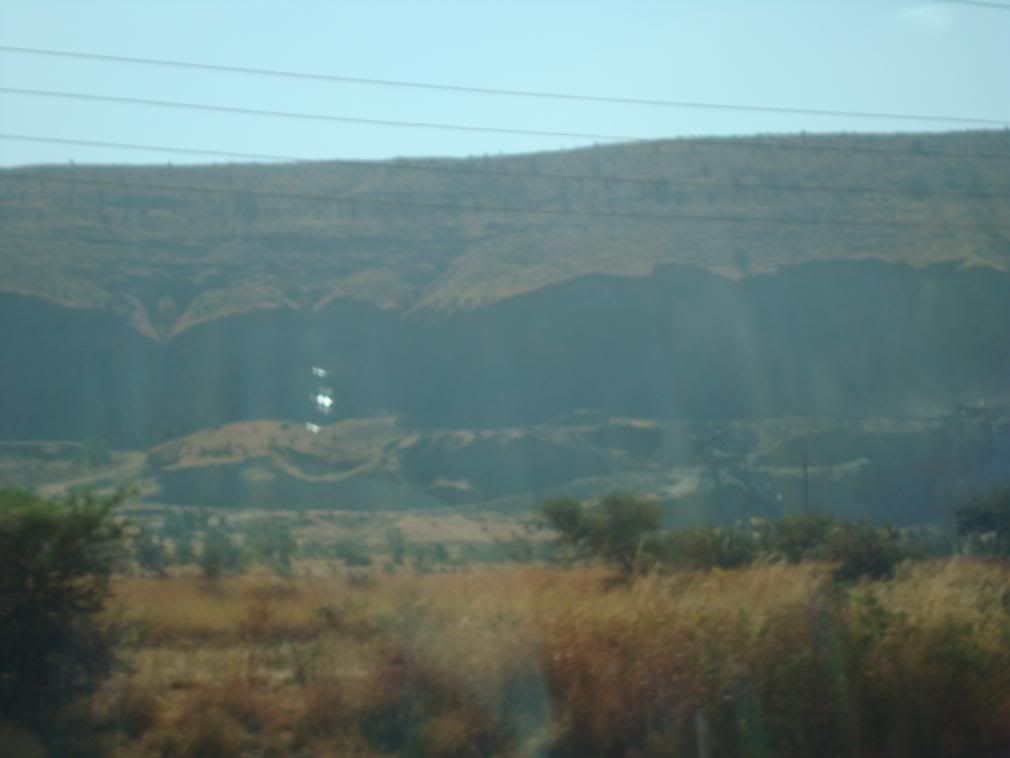 this termite business has been happening for a long period of time, the excavated areas are slowly turning green.
see the far right hand side of the hill, it is stepped as the
Saqqara step pyramid
.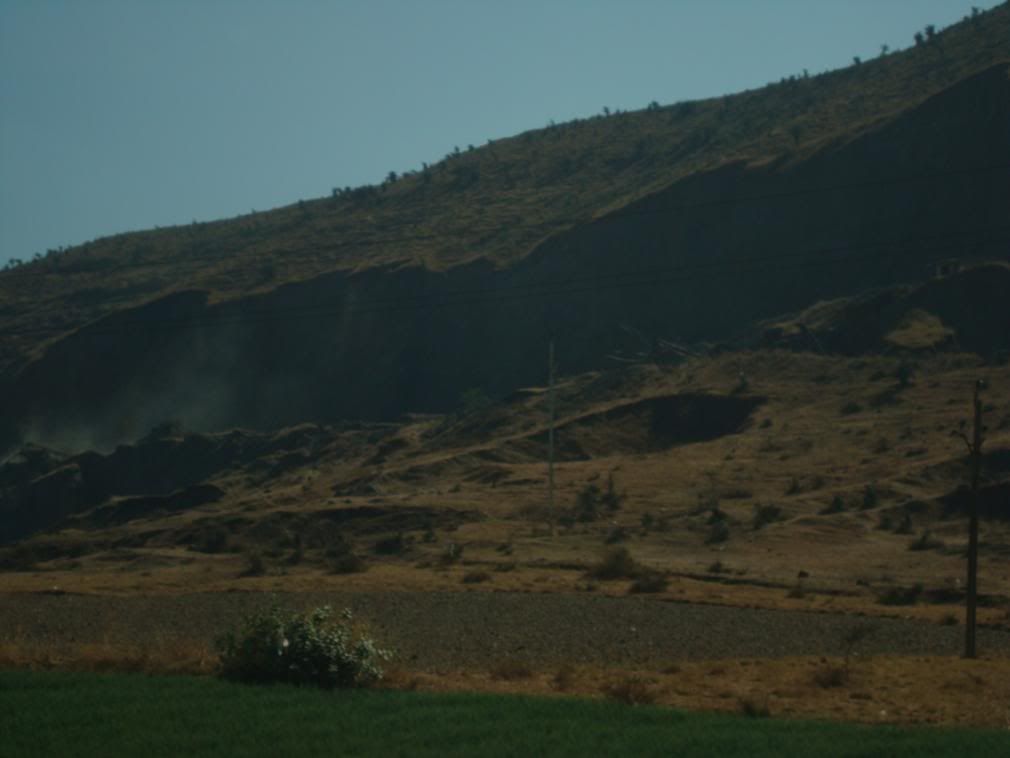 on the left hand side, blasting going on, see the cloud of dust in the shadow?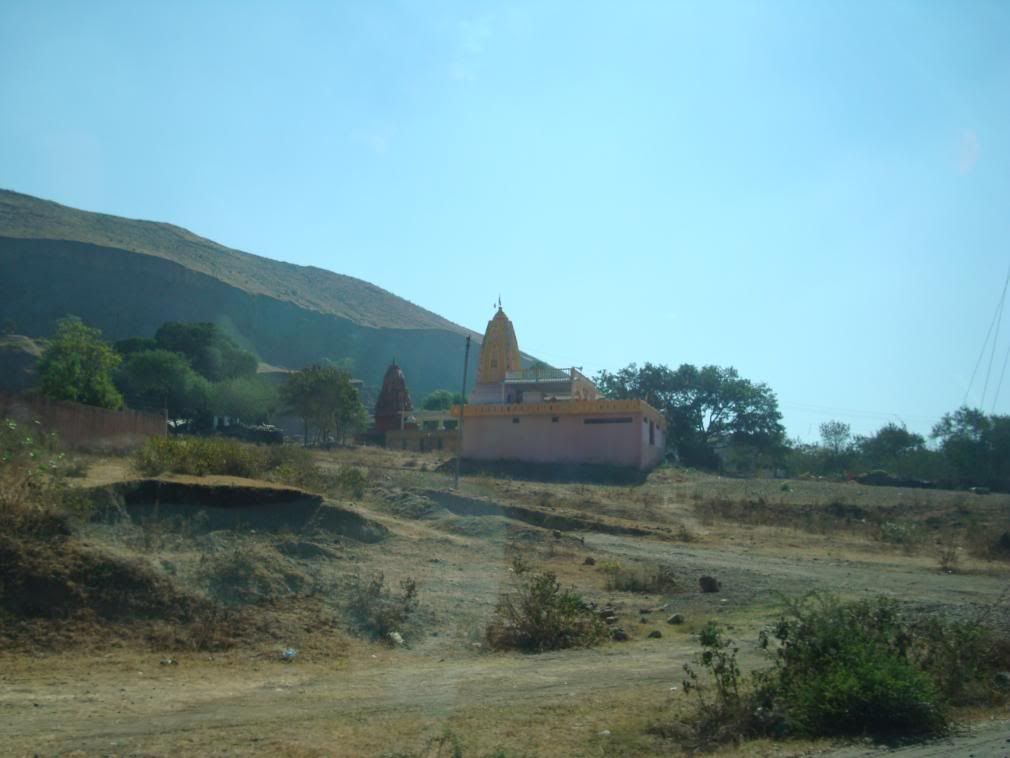 Looks like even the Gods are helpless against the depredations of man on the hills
And now the cloud of dust on the sunlit side, bushes with plastic bags stuck on them, manky trees. It is a sad landscape.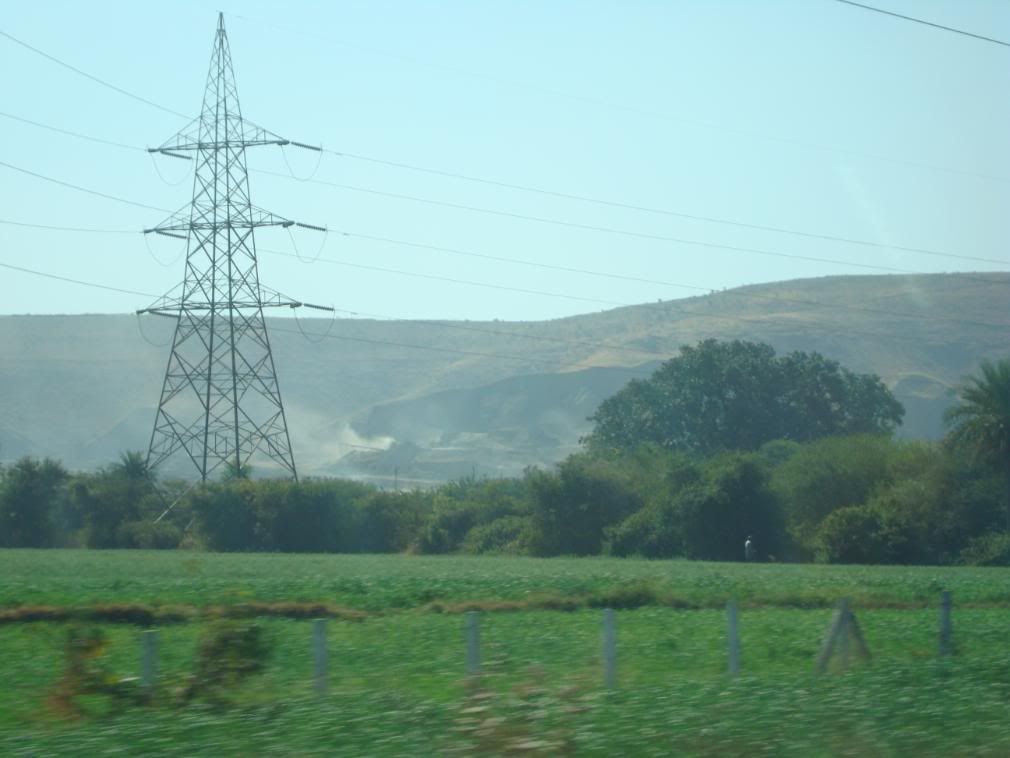 But moving on, you can see farmland, with trees and even more dusty explosions.
The trees are having a valiant battle to hide the eyesore, but I am afraid, they're failing miserably.
A solitary palm tree stands at the end, looking rather sadly over the termite ridden hill. This made me sad. Pragmatically, I know we need those rocks to make gravel, to make houses and roads, to make buildings and bridges. But to see a hill which took millions of years to form being torn down in a matter of decades....., what are we losing in the pursuit of development?
As before, here's the full slide show in larger resolution.
Technorati Tags: India,Photo Essay