we love KFC...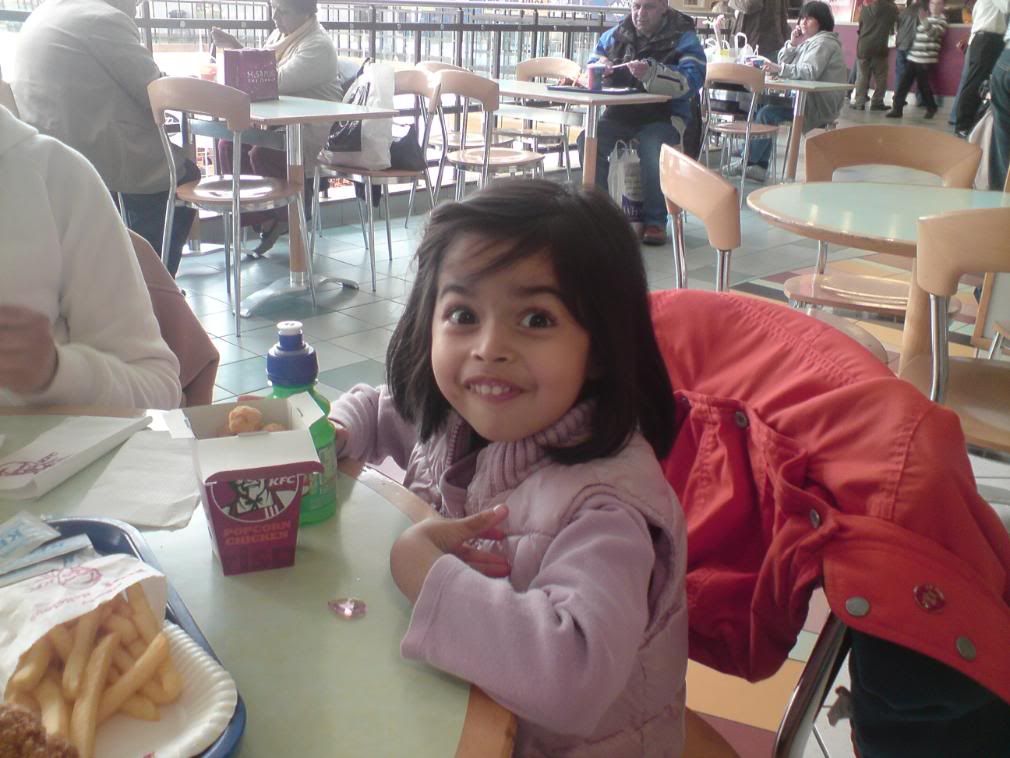 so do I  !!!, specially chicken popcorn...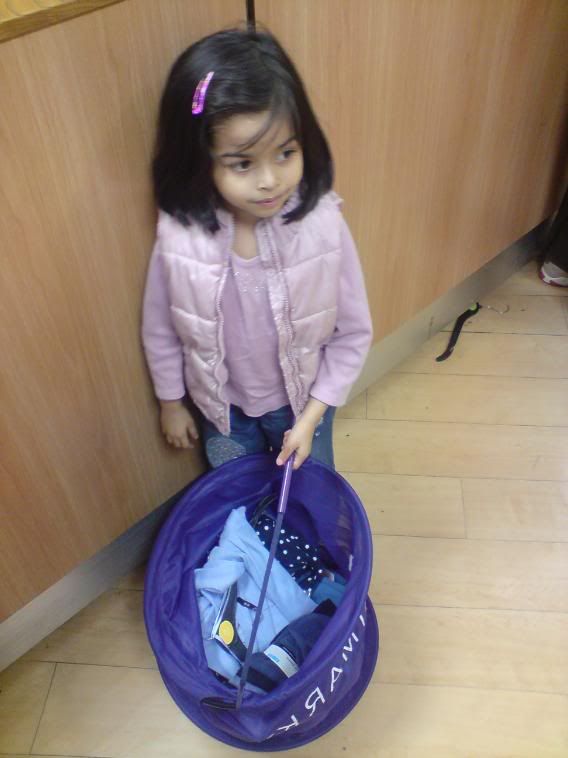 we went to buy night clothes and this time we decided to go blue...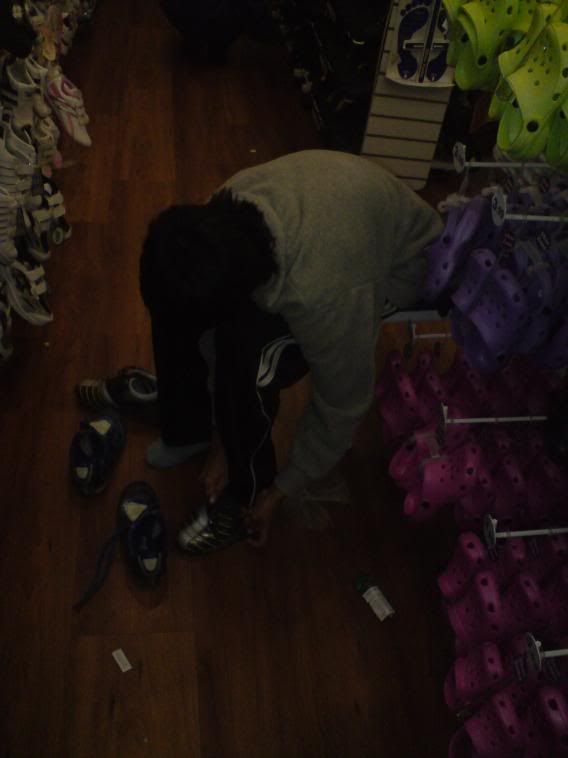 Baba says that my feet grow a centimetre every week and that I am a fuss pot about my sneakers.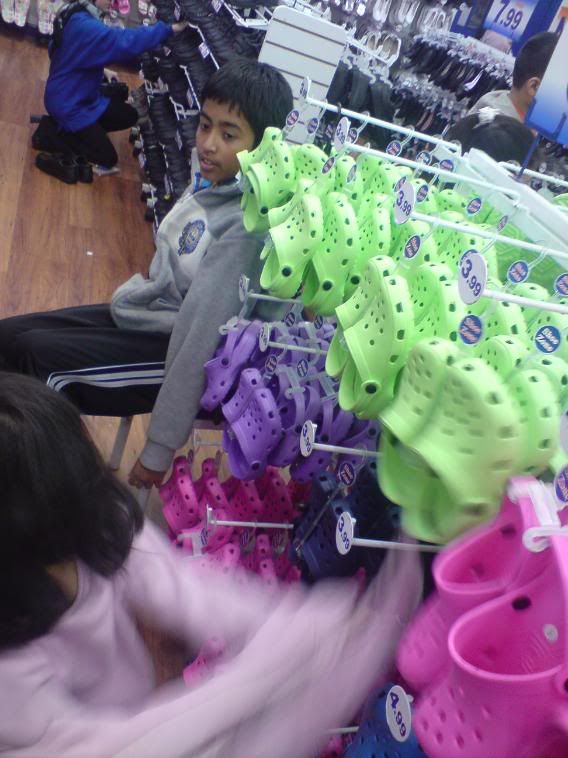 sitting next to some colourful plastic shoes.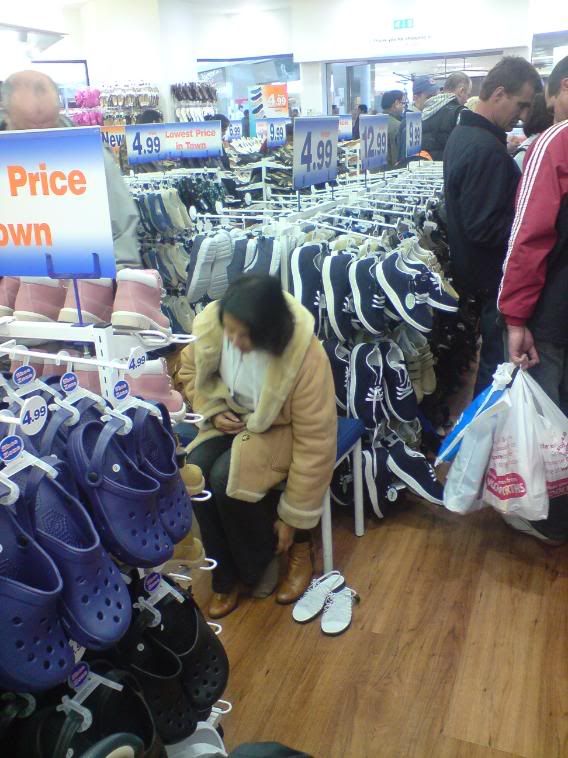 Mum liked some sandals, summer is coming....
And more sandals 
I dont like Dada's sneakers, I have an opinion about EVERYTHING!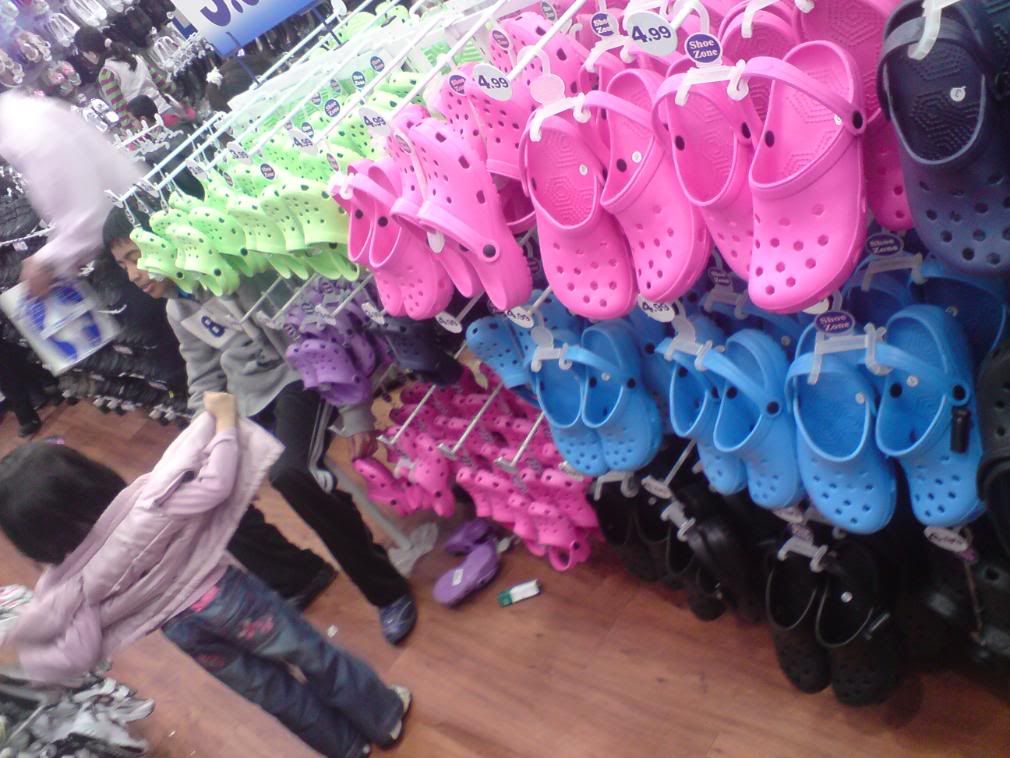 and I get very upset when dada does not listen to me and I tried to scare him by flapping my vest like a big bird.... 
and now in an alleyway inside Debenhams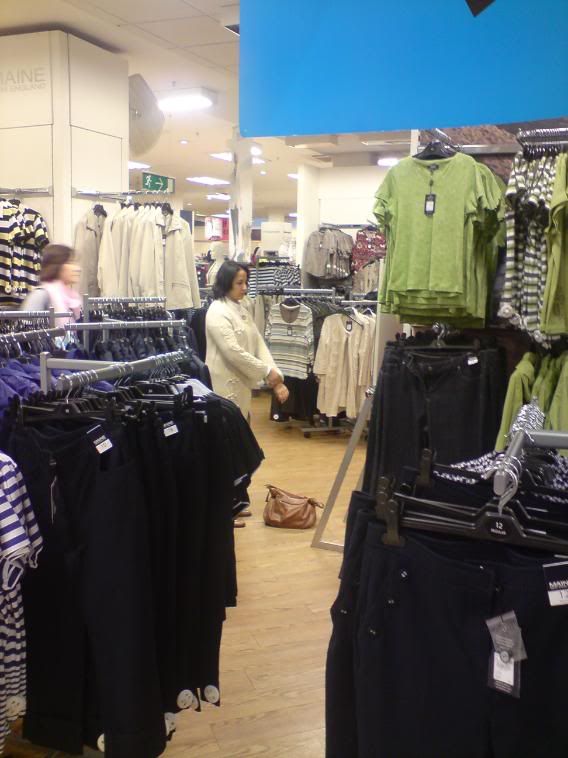 and checking out the clothes... 
and then we gave up, and went to the coffee shop to have coffee, while we were having fun..
more fun....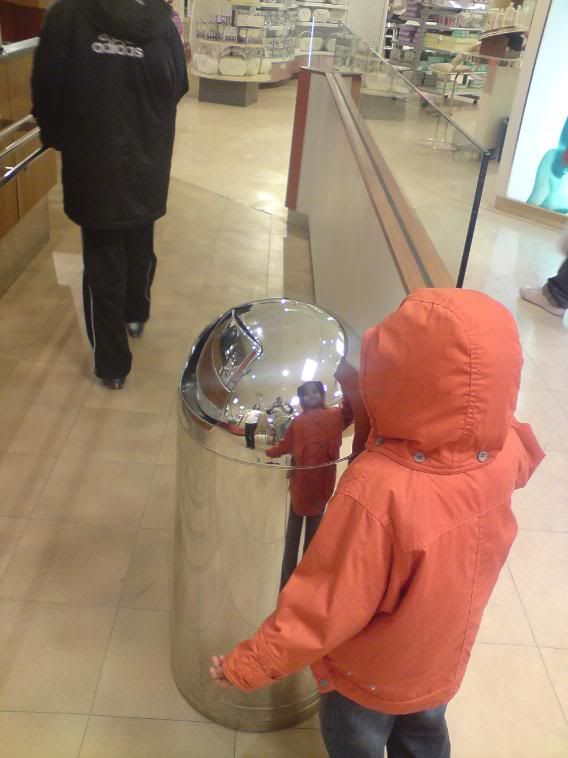 and we met R2D3 :)